Flowers have the potential of holding some beneficially healthy properties for us humans! Most people are already aware that there are many flowers with remedial properties that can help us humans treat various kinds of illnesses. But not a lot of them are aware that edible flowers with such potential exist.

Not all flowers are edible, mind you, you have to know what you are actually eating. Many of them can be used as a very delicious source of nutrition which also comes with health benefits. Edible flowers can be served as a main course even but they mostly come in the form of garnish or as a side dish, like salads for instance.
There are many flowers recipes but you have to know which one have potentially beneficial proprieties. You can't go out and simply eat any flower you find there. I found some great advice at Floral Paradise where I was initially introduced to the concept of using edible flowers for health benefits. So here are some of favorites and types of flowers that you could try.
Nasturtium
Nasturtium is one of the most beneficial flowers when it comes to edible types. It possesses both nutritious and remedial effects. It is a brightly colored flower, usually red, yellow or orange, but one with quite a savory flavor.
When prepared the flower holds a slightly spicy flavor, a bit peppery even. But the blossom is a bit milder for all the people who are not fans of stronger tastes.
Nasturtium can be used as a garnish and can be used as an addition to pastries and cakes even. But its greatest asset is its versatility when it comes to using. These flowers contain many useful minerals and compounds that hold anti-inflammatory and antioxidant properties. They are highly effective and come with a variety of usages.
Lavender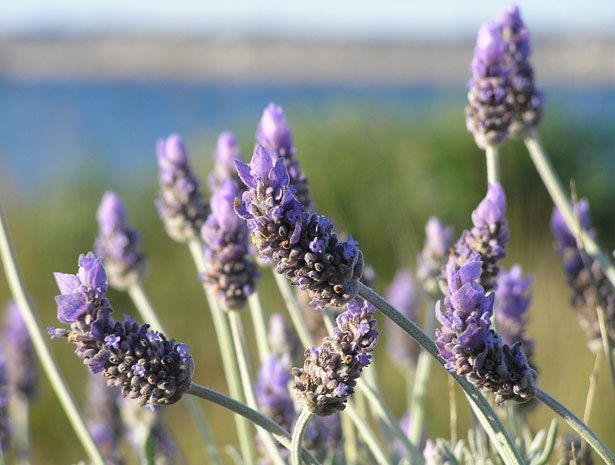 Lavender is mostly known for its smell and appearance and people often disregard its other potential. Lavender is a very attractive flower because of its purple color and exquisite fragrance.

Because of its unique properties, lavender is used in various aroma therapies due to the calming effect of its smell. Its main usage is for tea or a part of herb mixtures or dry spice rubs. But Lavender can also be equally good with baked goods and as part of some infused syrups and liqueurs. What is interesting to know is that Lavender has a unique sort of flavor that can be paired both with sweet and savory ingredients.
The benefits of using Lavender in food is that it has a calming effect on the user. But be careful not to overdo it. Start with smaller doses and gradually increase it as too much can quickly become overpowering for somebody.
Hibiscus
Hibiscus is a large kind of flower which usually grows in tropical and subtropical climates. It comes in a wide array of colors which includes red, yellow, white and pink.
Hibiscus is also mostly recognized as a type of flower which is used for ornamental purposes, but it has large medical benefits. Besides it being edible, you can eat the flower directly from the plant, but it is mostly used for making jam, tea, relish or salads.
Hibiscus tea is very popular for multiple reasons. It is best served cold as it can be really refreshing in that sense. Hibiscus is relatively tied to helping reduce blood pressure and cholesterol levels. More research is being done so the benefits of hibiscus and its connection to heart health can be better understood.
Dandelion
The mere mention of Dandelion reminds people who own gardens on that stubborn garden weed that grows everywhere. But Dandelion is highly nutritious and can be used for eating.
What makes Dandelion different compared to other types of flowers is that not only the flower is edible. Besides the leaves, the stem and the root can be used equally effectively. This also gives them versatility when using them as they can be even consumed raw, but people mostly used them as part of salads. They can be breaded or fried and they can even be turned into wine or jelly.
There are tons of ways that Dandelions can be prepared and this is perhaps the flower with the most versatile kind of use. But what makes it effective and beneficial for one's health are its powerful antioxidant properties.
Pansy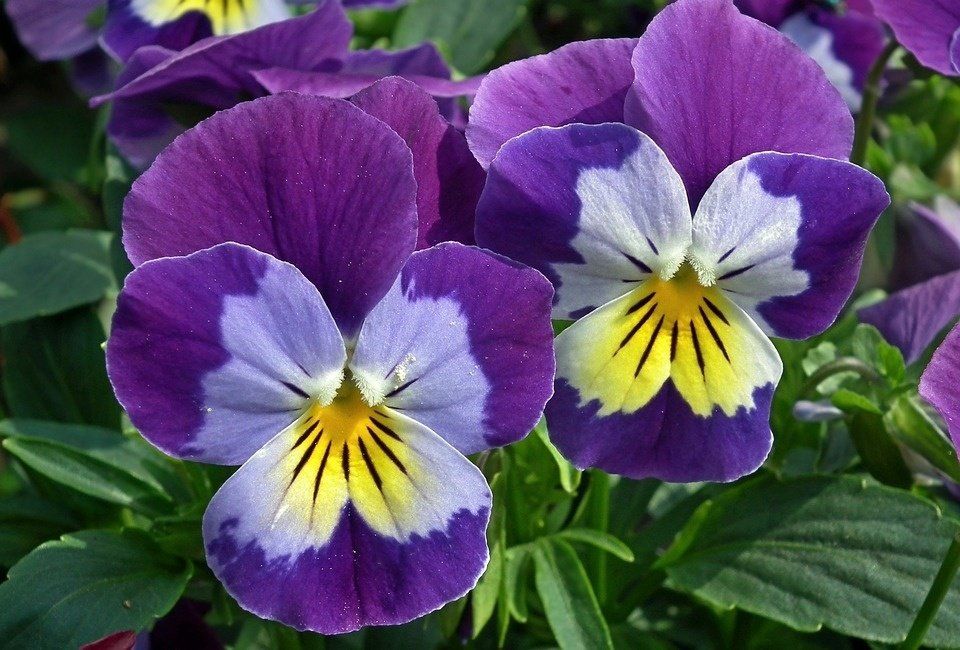 Closeup Flower Garden Pansy Plant Nature Leaf
Pansies are more popular for their looks and rarely because of its edible properties. But besides being nice to look at they are equally delicious to eat. They come in many flowers which include blue, purple and yellow.

Typically, these flowers have a light and fresh flower flavor, but there are some variations depending on the type. Due to their looks and various color, Pansies are a great food decoration but they are best suited for desserts. People mostly used them to make the pastry, cake or cookies.
But what makes them healthy to eat are its numerous compounds that boast anti-inflammatory and antioxidant properties.
Chamomile
Chamomile is perhaps the most recognizable flower when it comes to its health benefits. Chamomile has been used for many years in medicinal purposes as people have been able to recognize its benefits early on.
Chamomile resembles daisies but is much smaller than them. Most recipes include using dried or fresh Chamomile and boiling it in hot water. That way extracts most of its beneficial bioactive properties. Probably everyone knows about Chamomile tea but blossom can be used to make syrups, smoothies or infusions for baked goods.
Besides having numerous remedial effects on a person's body, chamomile is mostly connected with helping reduce anxiety and to improve sleep.