One of my favorite artists to see perform in person is Ed Sheeran. So naturally, last year when he came back on the radar and announced his Divide tour, I jumped in the opportunity to see him again and bought tickets he second they went on sale.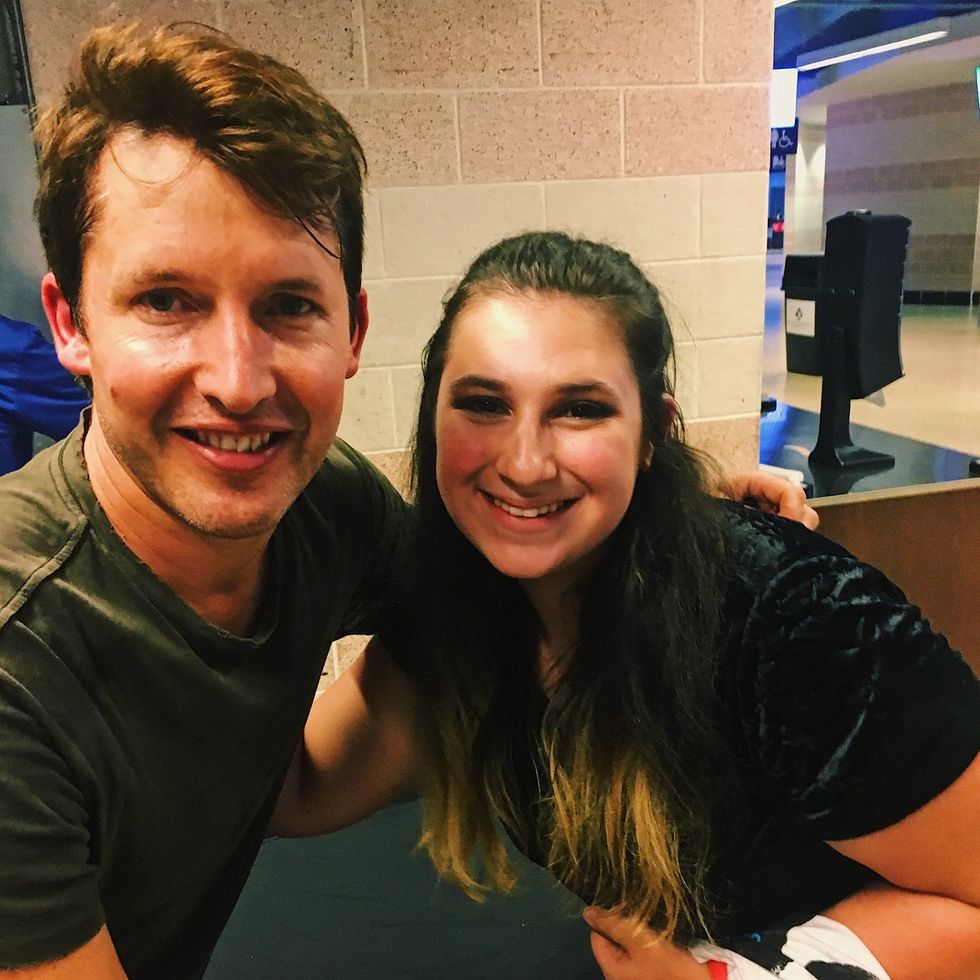 Accompanying Ed on tour was James Blunt, another British acoustic- type singer. James' set was a great way to open an Ed Sheeran show; he was lively while talking to the audience, and even though I didn't know much of his music, I was also impressed by his vocals. I was pleased to be introduced to a new artist to add to my playlist. It was a surprise when James announced he'd be coming out to meet fans and take pictures, but I was one of the lucky ones that took one with him; another picture to add to my collage on my dorm wall!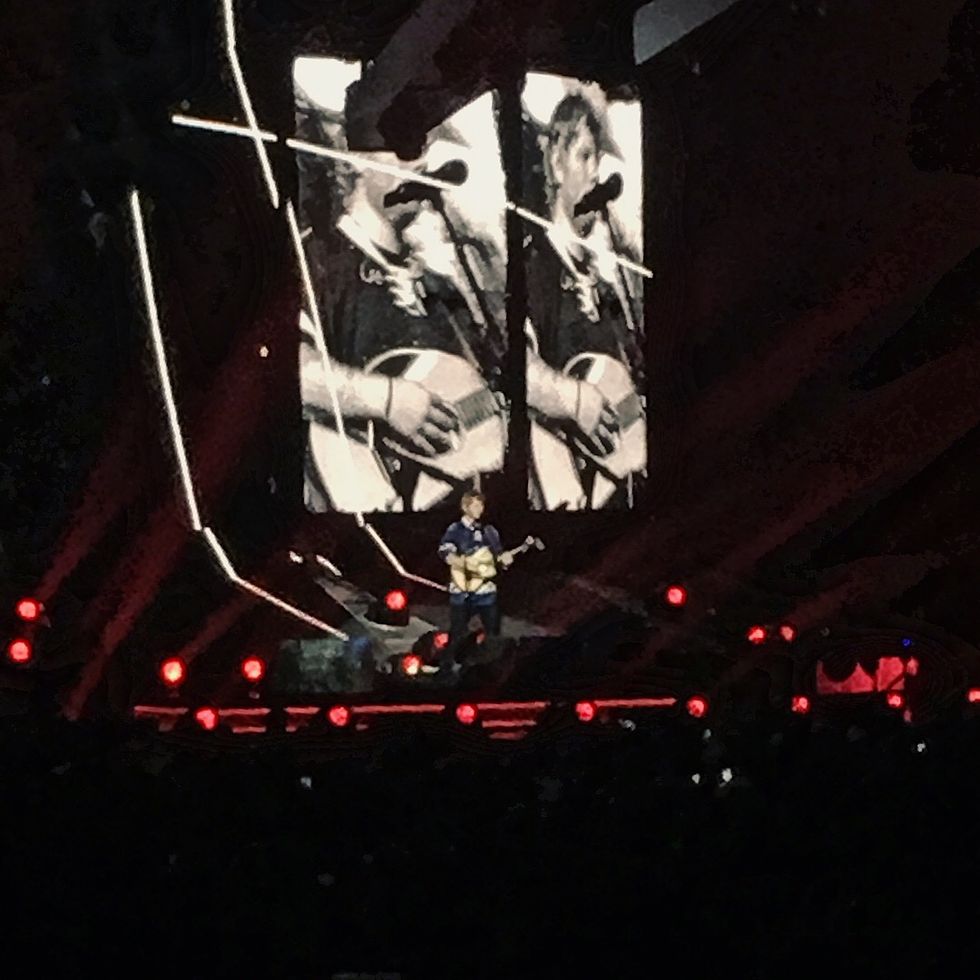 Ed of course, took the stage by storm with the audience screaming for him before he even strummed the first note of his guitar. It never fails to amaze me how great of an entertainer and performer he is; with no one aside from himself, and no props besides his guitar(s) and loop petal- his favorite to.
He- like James- was also great with interacting with the audience; telling us stories, splitting the arena down the middle to have us harmonize on some of his songs, and throwing a Tampa Bay Lightning jersey- personalized with his name on the back- into the audience. All in all, it was an amazing show, and I have no doubts that I will continue to see him each time he comes to Tampa for years. I also hope to be able to meet him some day!