Nashville, Tennessee is one of my absolute favorite cities in the world. Having been four times in the past two years, each visit to the city gives me a brand new sense of energy and excitement to find new sights, and more importantly, new food. After college, I could see myself heading straight for Nashville; that is how much I love being there.
Though Nashville is popularly known for its country music, -- another reason why I love the city -- the restaurants surrounding downtown and The Gulch are to die for. On weekends, and even on some weekdays, the line will gradually form outside of Nashville's most popular restaurants. Despite the time of the day, tourists and natives alike just wait to get a taste of the best Nashville hot chicken or one of the most popular doughnuts in town.
These 6 restaurants, coffee shops, and bakeries are ones you simply can't miss the next time you're in Nashville. Mark my words, you're guaranteed to be coming back next time!
Biscuit Love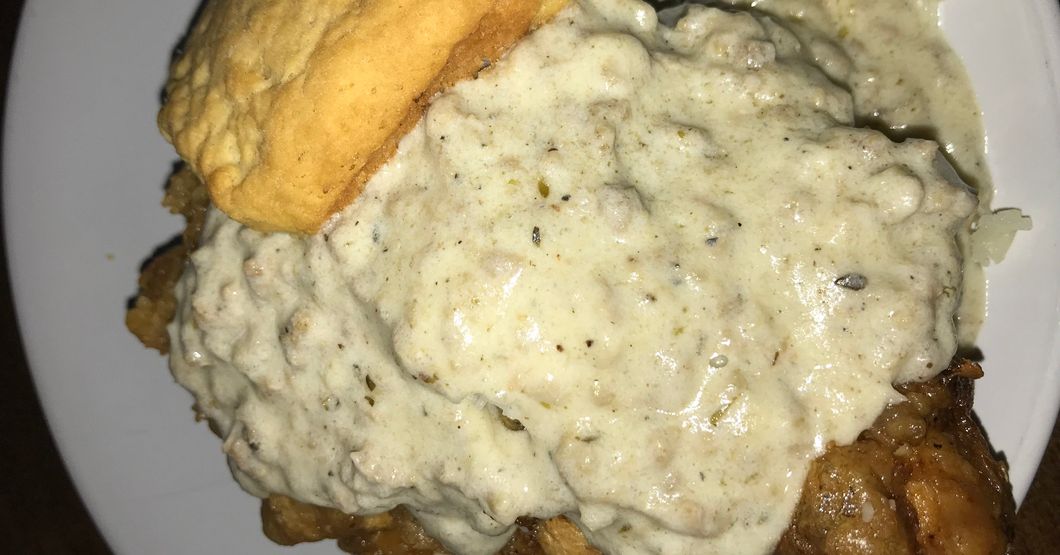 Shelby Arnett
Located in The Gulch and Hillsboro Village, Biscuit Love is my favorite breakfast restaurant in the world, no exaggerations. As you may have guessed, Biscuit Love offers a multitude of biscuit related breakfast options. Pictured above is the Easty Nasty, which is a biscuit topped with fried chicken, cheese, and sausage gravy. That's right. Did I mention this biscuit has been named "Best Sandwich in America" too? You heard it here.
The Row Kitchen & Pub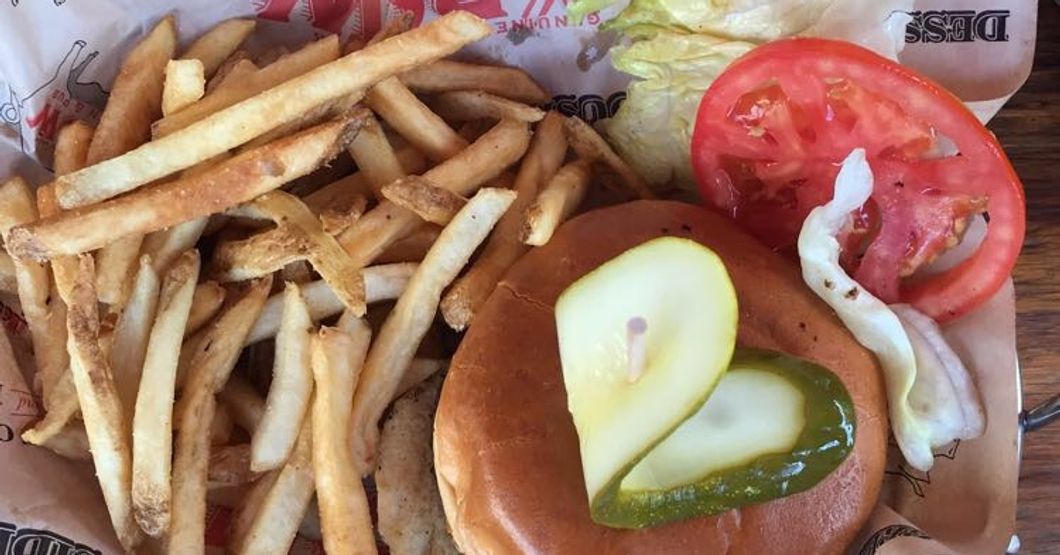 Shelby Arnett
The Row has it all. Breakfast, brunch, lunch, AND dinner menus are offered to visitors, along with a late-night menu for those who stay for the live music. When it's warm out, this casual restaurant opens up their glass "garage doors" so those dining in can enjoy the weather while chowing down on crispy French fries and delicious burgers. A fire pit sits outside of the restaurant for outdoor seating as well.
Hattie B's Hot Chicken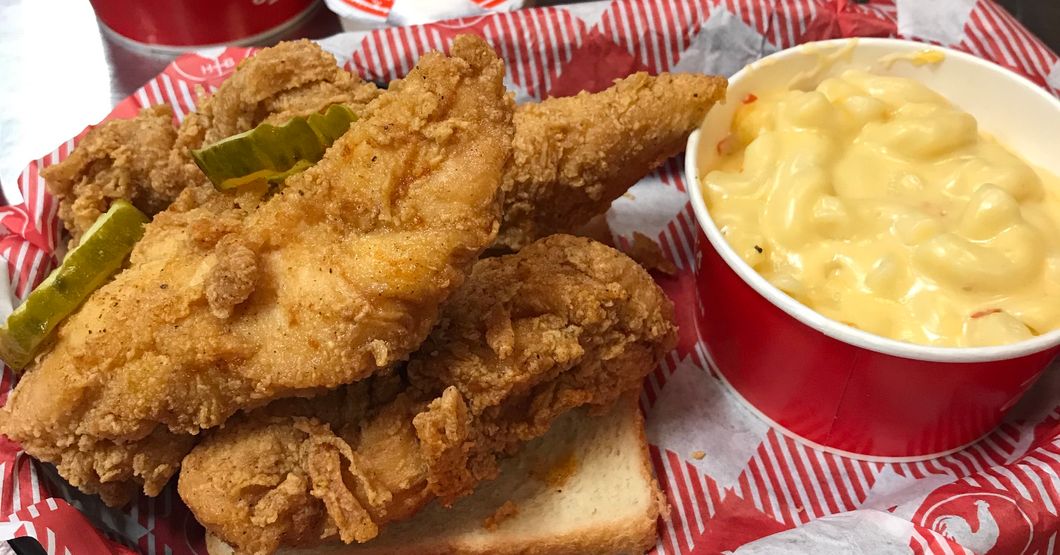 Shelby Arnett
Hattie B's Hot Chicken is the BEST hot chicken I've ever tasted in my life. When I visited the restaurant in January, I arrived only a half-hour they opened. Nonetheless, a line had already formed outside the entrance. I patiently waited in the 45-minute long line, and boy, was it worth it. Their pimento cheese Mac and cheese combined with the heat from the jumbo tenders had me full for hours. And if you're craving something sweet after this savory meal, I highly suggest the banana pudding.
Five Daughters Bakery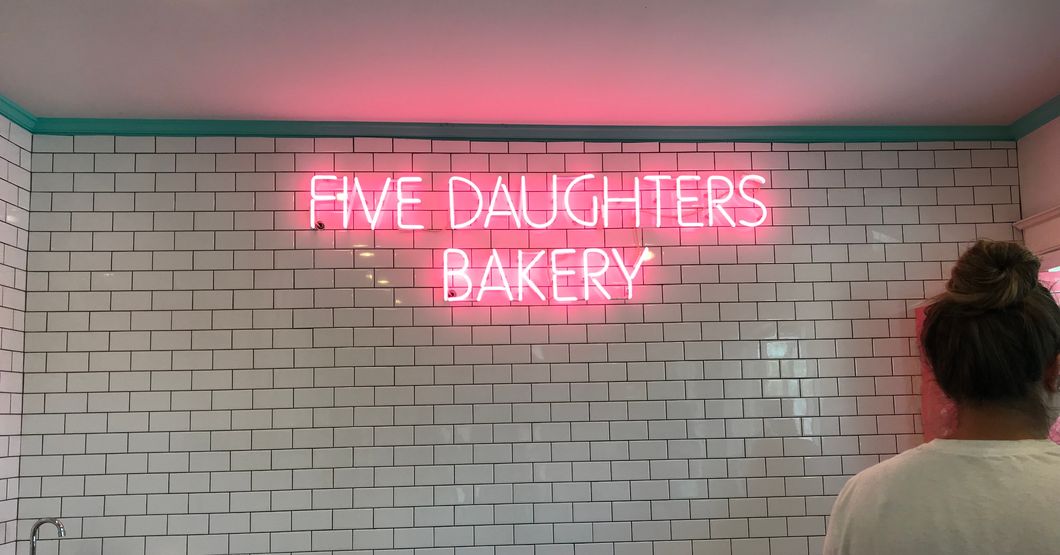 Shelby Arnett
If you're someone with a sweet tooth, Five Daughters Bakery is the place to go. This adorable bakery's original location is actually in Franklin but has expanded to several locations Nashville as well. The first time I visited Nashville, this bakery was my first stop in 12th South. Five Daughters Bakery carries seasonal doughnuts, staple flavors, like chocolate sea salt and vanilla cream, as well as other pastries like cookies.
Frothy Monkey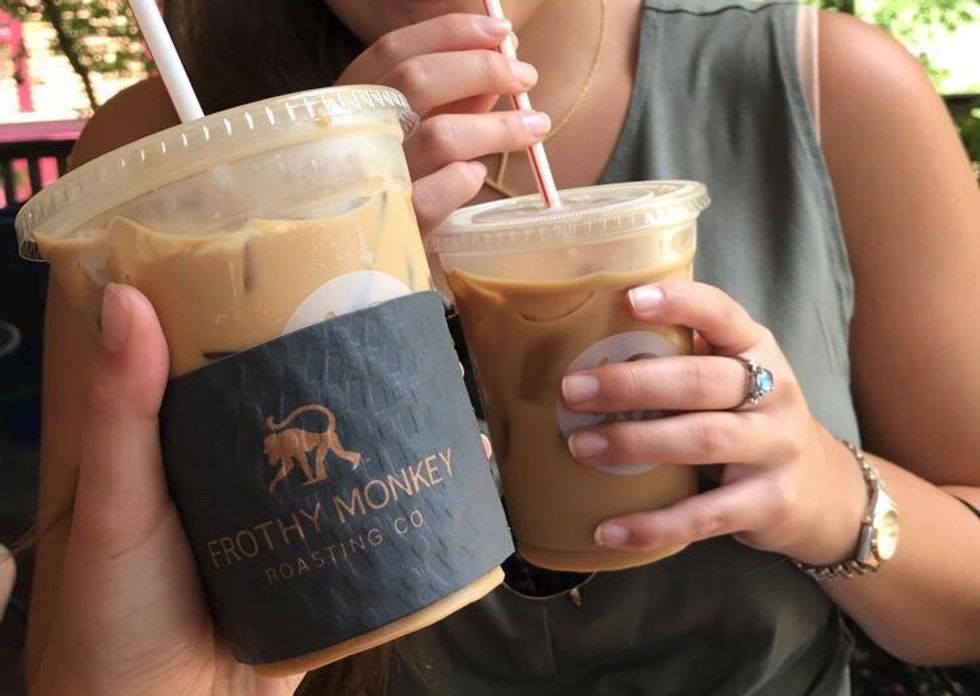 Shelby Arnett
Located all throughout Tennessee, the original Frothy Monkey is on 12th South, right where this photo was taken! Frothy Monkey is an extremely cool coffee shop that also doubles as a restaurant. Breakfast, lunch, and dinner are served here, as well as a wide variety of desserts. Aside from signature coffees and teas, Frothy Monkey also serves wine and cocktails to those 21 years of age or older.
Just Love Coffee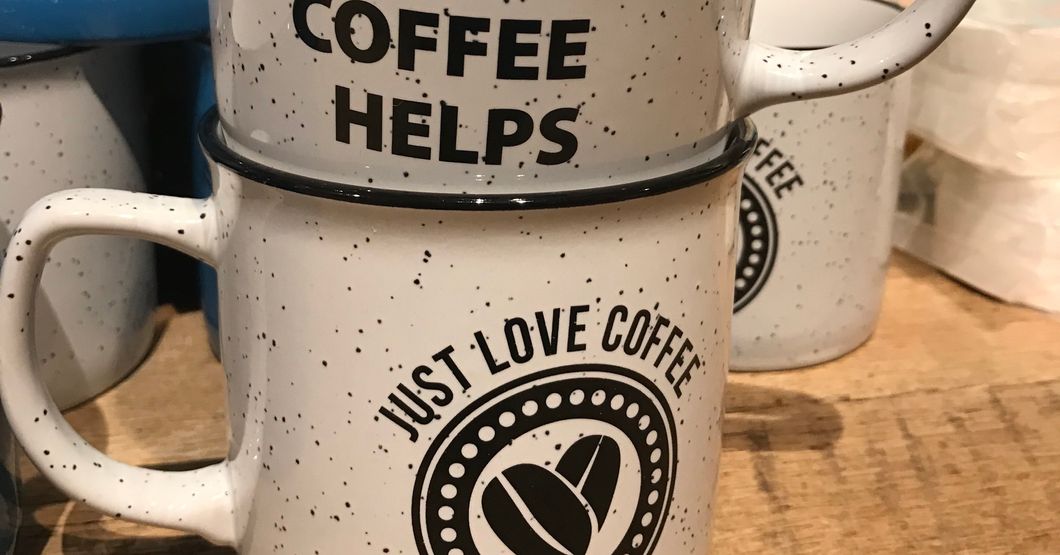 Shelby Arnett
Just Love Coffee is a coffee roaster I discovered on a walk to The Gulch on New Year's Eve. As soon as I walked in, I was so surprised that I had never found such a cute coffee cafe before. Just Love Coffee comes with a delicious food menu alongside delicious lattes and coffees. Their mission stands out to customers: "We believe everyone deserves love and coffee." Who wouldn't want to buy a coffee from here after that? Not only is their coffee amazing, but their customer service is so genuine.
These 6 restaurants, bakeries, and cafes are only a few of the many incredible eateries in Nashville. I can't wait to go back for the fifth time sometime soon and experience even more delicious food and coffee. If you haven't been to Nashville yet, you now have a food guide for your upcoming trip!