Last spring, I was lucky enough to study abroad in perhaps Europe's most enchanting city: Florence, Italy.
Florence renders its fame for being the cradle of the Italian Renaissance, and its romantic architecture, cobblestoned alleyways, and laid-back attitudes of the locals have remained unchanged ever since. Medici palaces dot Florence's skyline as Michelangelo's masterpieces are hidden among the city's remarkable museums. History aside, there is one thing that keeps me longing for more of Firenze, and that is the food.
If you know me personally, you know that I am a lover of all things eatable. I thank God that I had to climb five flights of stairs to reach my apartment every day, otherwise, I would have re-entered America with thighs the size of Rome. From pasta to gelato, to cured meats that I still can't pronounce, here are five foods that have captured my taste buds and my heart, and are so worth visiting Florence for.
1. Gelato
Now I'm not a huge fan of desserts, and ice cream-type things have never, um, sat well with me, but I risked an upset stomach every day for Florence's sweet, sweet, gelato. Piled high or scooped into a piccolo-sized cup, not a 48-hour stretch went by where I didn't enjoy the rich, creamy Florentine delicacy. Fun fact: If you're ever in Italy, steer clear of gelato piled high and colored to look like cotton candy. That's the fake stuff. What you need to find is an off the beaten path gelateria , and make sure the stuff is made in-store. There is no American ice cream that can match a scoop of smooth and oh-so-caloric gelato.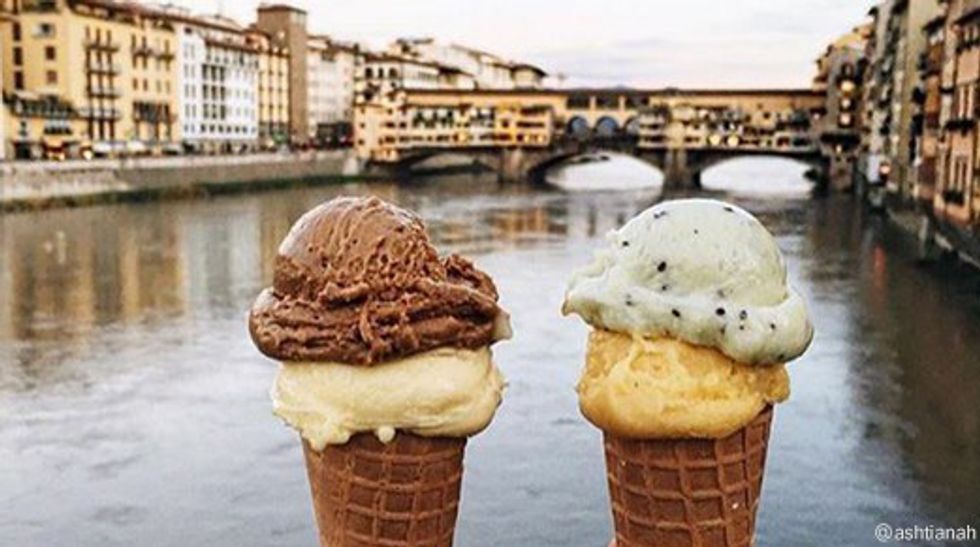 Try Gelateria La Carraia - Piazza Nazario Sauro, 25
2. Panini
Italian sandwiches, or paninis, are a perfect on-the-go meal for when you are running to class and you only have 4 euros to spare. They are made to order, and choosing which meat, cheese, veggies and spread you want can be a daunting task. And boy, when the panini maker hands you his masterpiece and you take that first bite, the heavens really do open up for a little while. Just check out this photo of All'Antico Vinaio's famous sandwich. Trust me, it's worth the wait.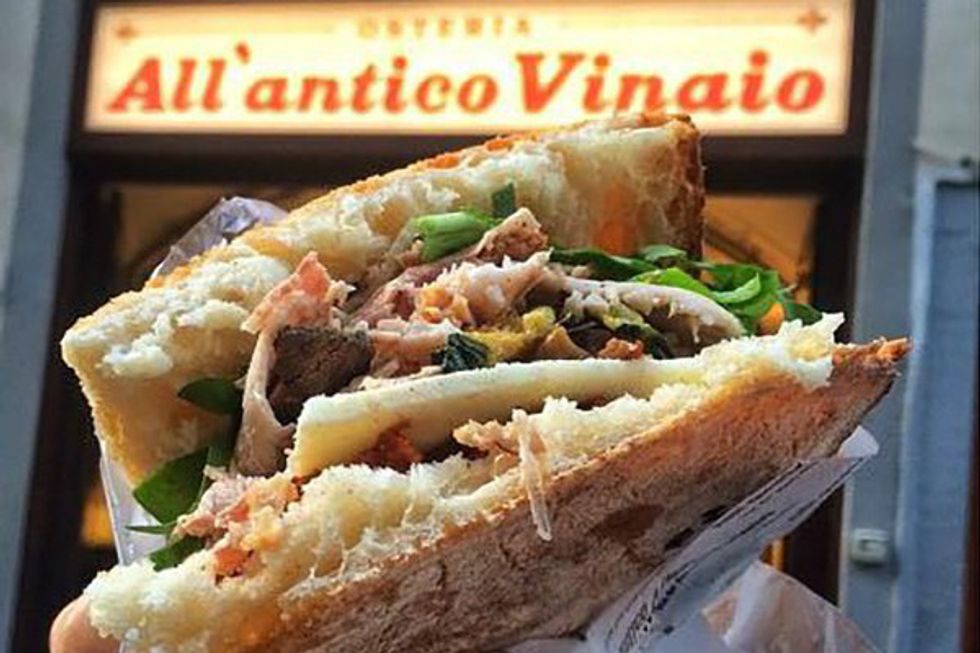 Try All'Antico Vinaio - Via dei Neri, 74/R
3. Cornetto e Cappuccino
I have to admit that I was a little struck by the oddities of Italians and their breakfast habits. There is no regular coffee, nor are there any breakfast sandwiches, or even eggs for that matter (you can buy them at the grocery store, but unless you're going to am "American Diner," forget about ordering eggs for breakfast). However, I quickly fell in love with the warm, creamy foam of the cappuccino and its accompanying Nutella-filled cornetto, which is Italian for croissant. I cannot believe that I did not see one overweight Italian during my stay; if I ate cornettos and gulped down those thick cappuccinos every morning like they do, I would not be able to fit into those itty bitty skinny jeans that both men and women sport over there.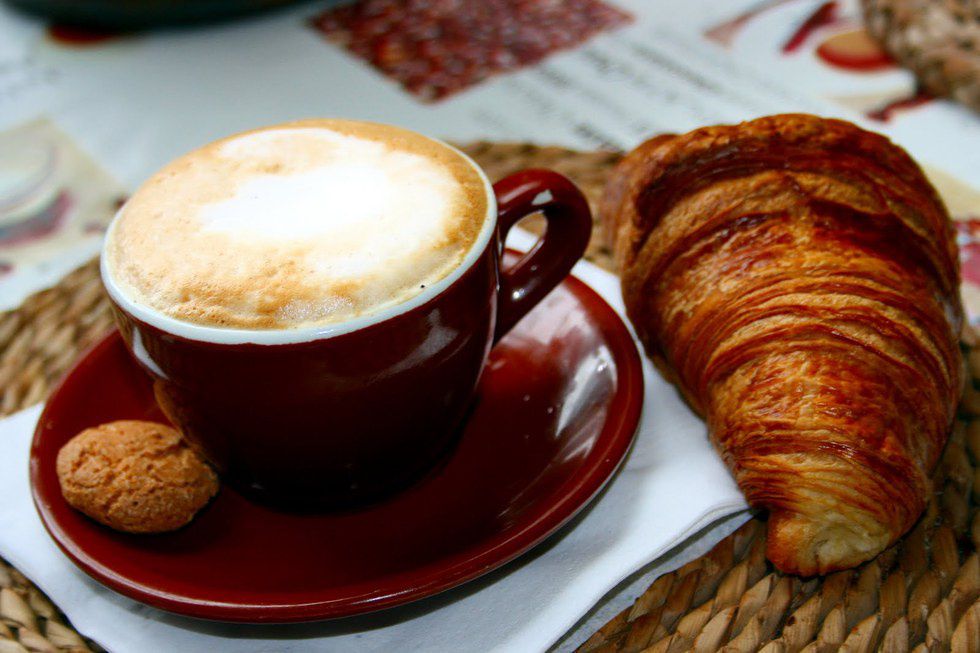 Try Il Cantucci di San Lorenzo - Via Sant'Antonino, 23R
4. Fresh Produce
The fresh fruits and vegetables in Florence trump Stop and Shop's styrofoam cucumbers tremendously. It must be that fertile Tuscan soil that is the secret ingredient to Florence's crisp, juicy and wildly flavorful produce, but even fruits and veggies from Italian supermarkets taste a heck of a lot better than what we have over here. If you really want to experience a loud, bustling Italian food market, visit the Mercato Centrale (Central Market) before 2 p.m. The Mercato Centrale is a rainbow of endless locally-grown produce, and it's also a great place to practice your Italian (although I always ended up reverting back to English-- my Italian was horrendous). When you take your first bite into one of those Tuscan tomatoes, you'll see what I mean.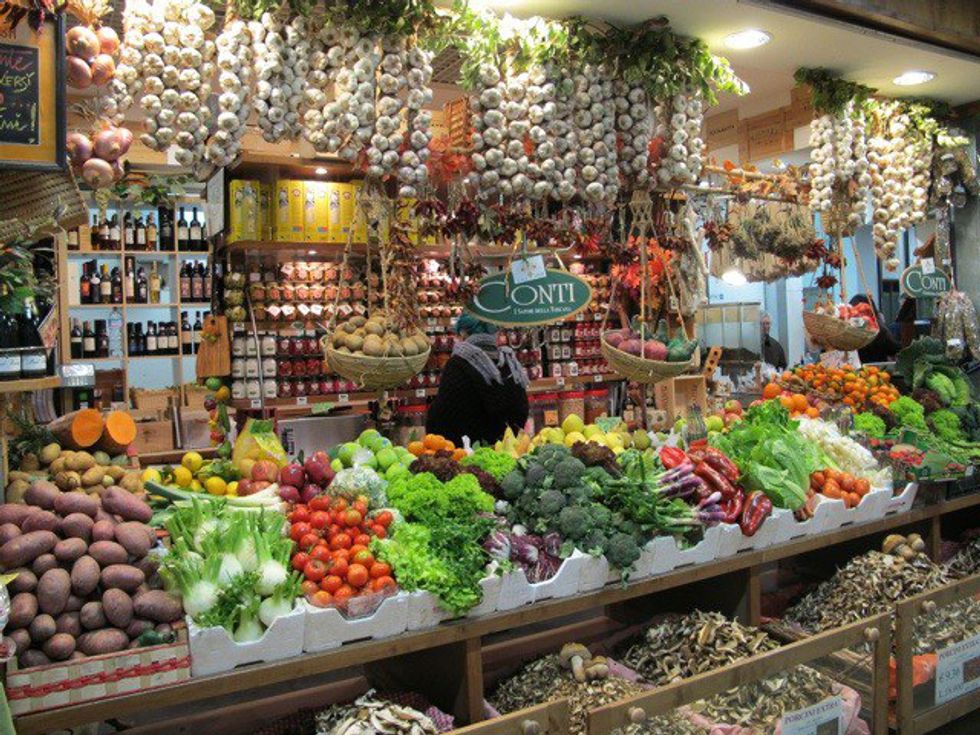 Mercato Centrale - Via dell'Ariento

5. Pizze e Pasta!
What is an article on Florentine food that doesn't mention carbs? The soft, doughy golden pasta and melt-in-your-mouth pizza can be found on just about every street corner in Florence. Florentine pasta can be found in endless shapes and sizes and is often paired with succulent sauces you could have only dreamed of. And the pizza. Wow. Each pie is shaped with dough that is kneaded by the Roman gods, doused with sweet-as-sin tomato sauce and layered with circles of fresh, pillowy mozzarella, then brick-oven fired to melty perfection. If you have been to Florence, you know that I'm going to recommend Gusta Pizza for the ultimate Italian pie, however, some say the Mercato Centrale and Il Pizzaiuolo could rank even higher. Il Gusta does have the Guy Fieri stamp of approval, but I guess you're just going to have to try them all.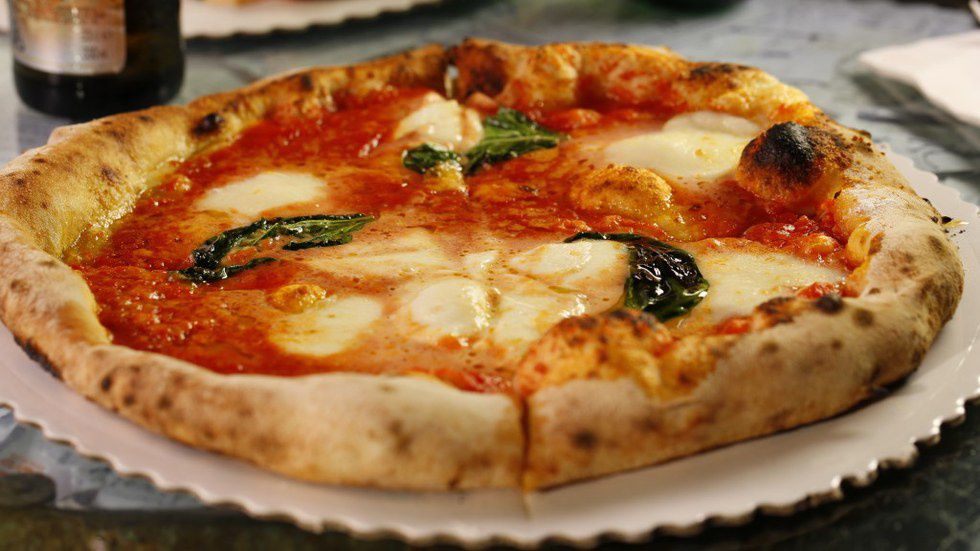 Il Gusta - Via Maggio, 46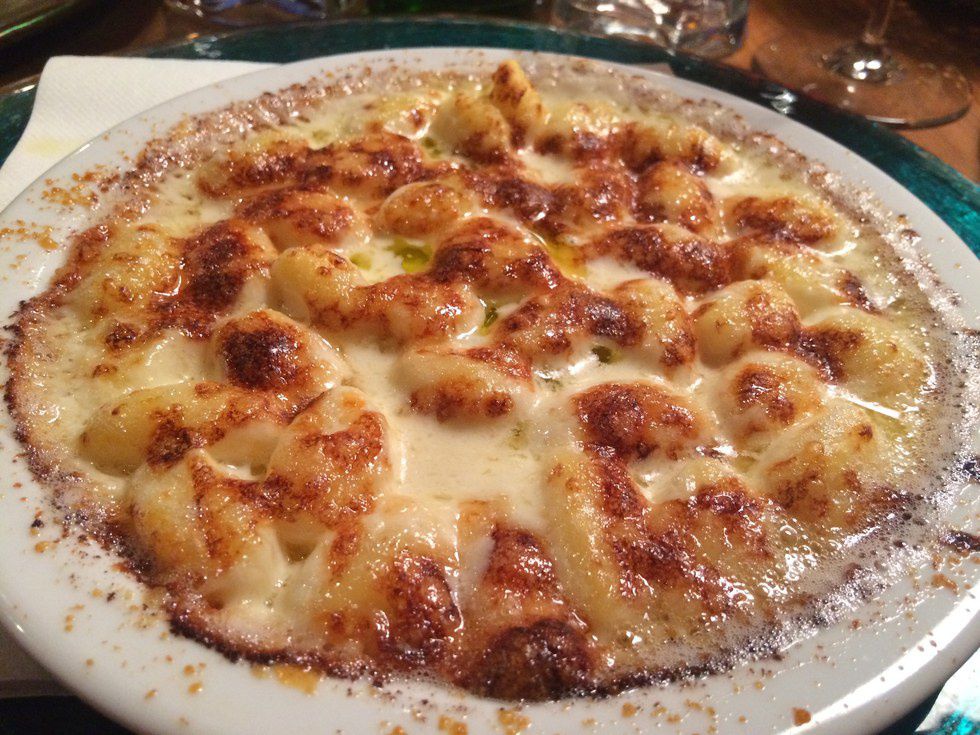 For Pasta: Osteria Santo Spirito - Piazza Santo Spirito, 16/R