As you grow up, you realized many of the things your parents told you are lives, but you also grow to realize the way you viewed the world as a kid was very....dumb. Student at the University of South Florida were definitely some creative kids, or had some creative liars as parents.
Pinkeye

...or kissing with give you cooties, which eventually advanced to kissing will get you pregnant.
Barbies

This reminds me of the time my cousin convinced me that I could cut all the hair off my barbies because it would obviously grow back. My mom wasn't too happy to find a bald, limited edition Barbie when she got home.
Driving

I thought this was true until about a year ago. I still refuse to drive with my interior lights on, though.
Wealth

I've never read a truer statement. Turns out I have about 10 years of medical school and a couple more years of paying off loan until I really have any money.
Sweets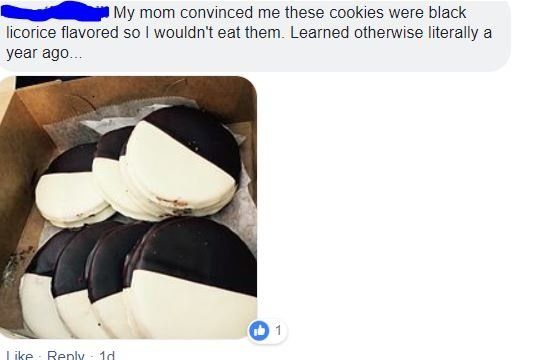 You have years of eating to make up for because these cookies are good! Bet your mom just wanted to keep them to herself
Maturity

I'm 20 years old, and barely have my life together. Why did I think I was so grown when I was 16 - making bad decisions?
Coffee

Was everyone told this lie? I think none of my family wanted to deal with a 5'1 ball of energy, hyped up on caffeine
No shoes....

Someone should have told me this! I still choose barefoot over shoes any day!
Eggs

I have the type of parents that would make me bite into it just for their one amusement...Maybe I should use this one on my future kids.
Saved the best for last

Where is yourami?