To DukeTIP: Thank you for giving me this opportunity, creating this program and allowing teens from across the nation a chance to be themselves and thrive in such a welcoming environment. To anyone who has had the opportunity to learn about this program, I urge you to apply and not be afraid to go far from home. Sometimes distance is all it takes to know how capable and strong of a person you truly are.
---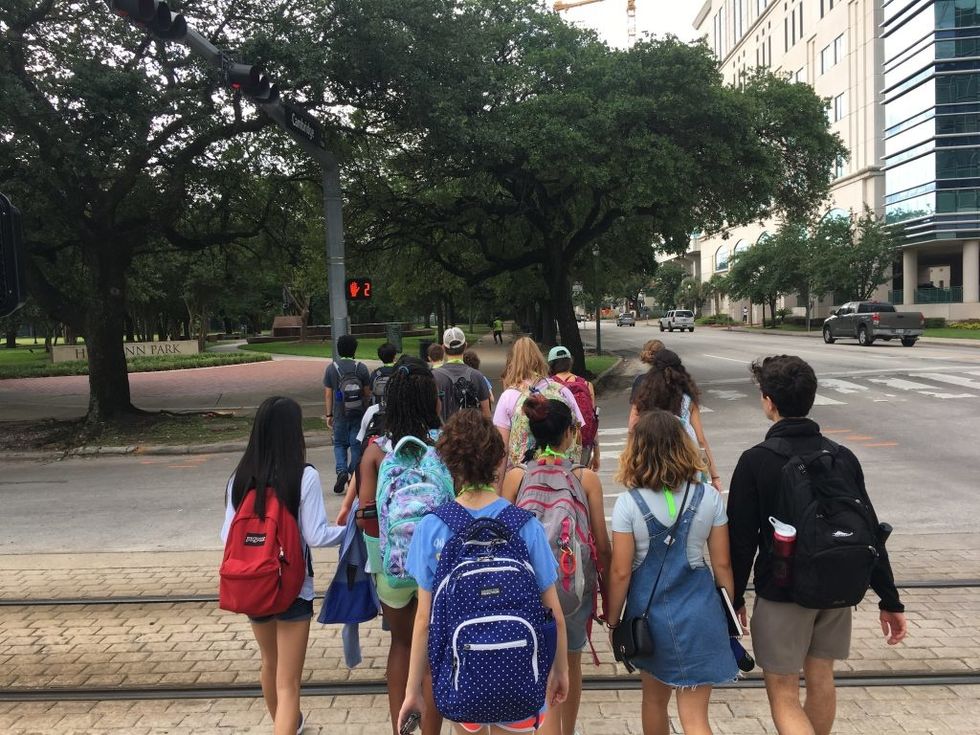 What I loved about camp most was how easy it was to make friends.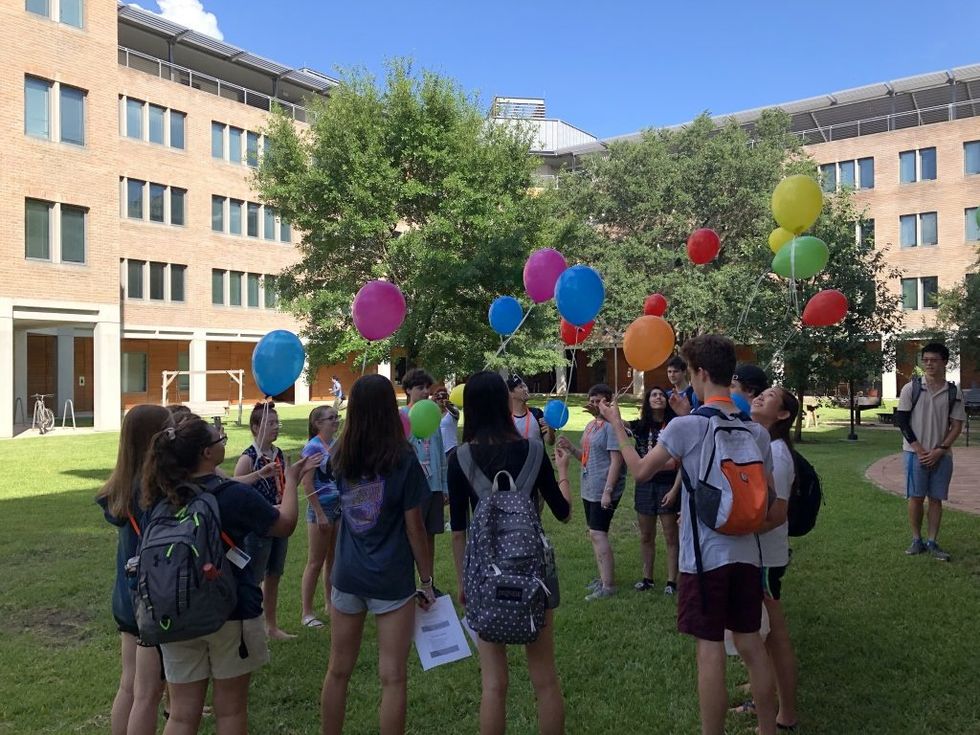 We'd have activities everyday where we were able to meet new people such as this, where all the "last-years" got together and let a balloon go with a message inside of what we learned from camp.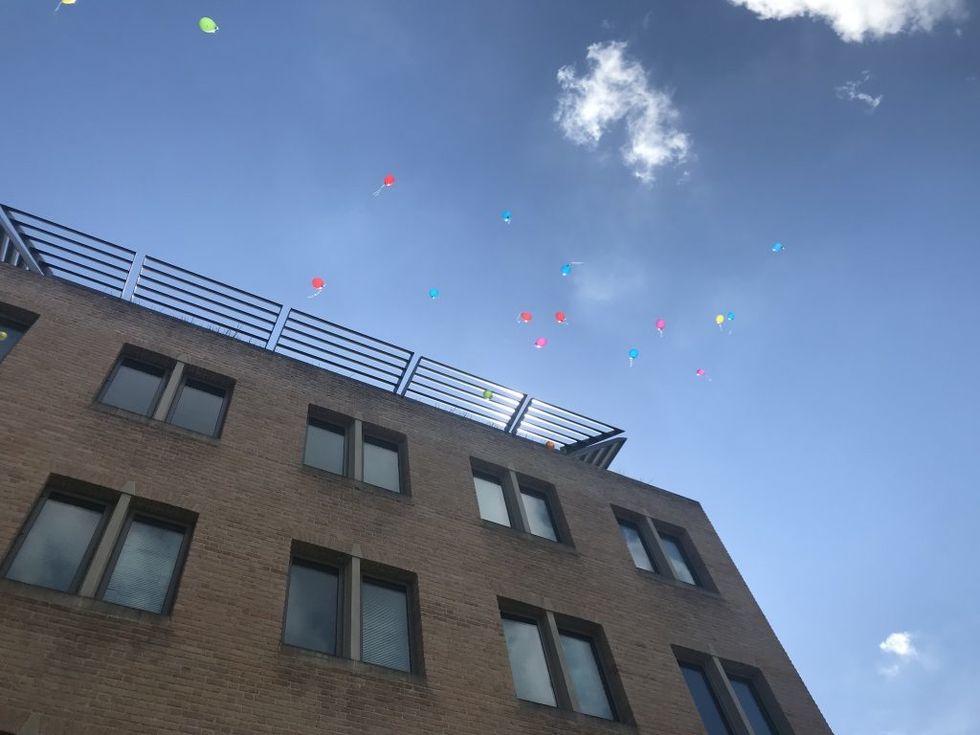 As we watched our balloons fly away, it was symbolic of how we will too one day fly away, forming our own lives and making our own journey through life.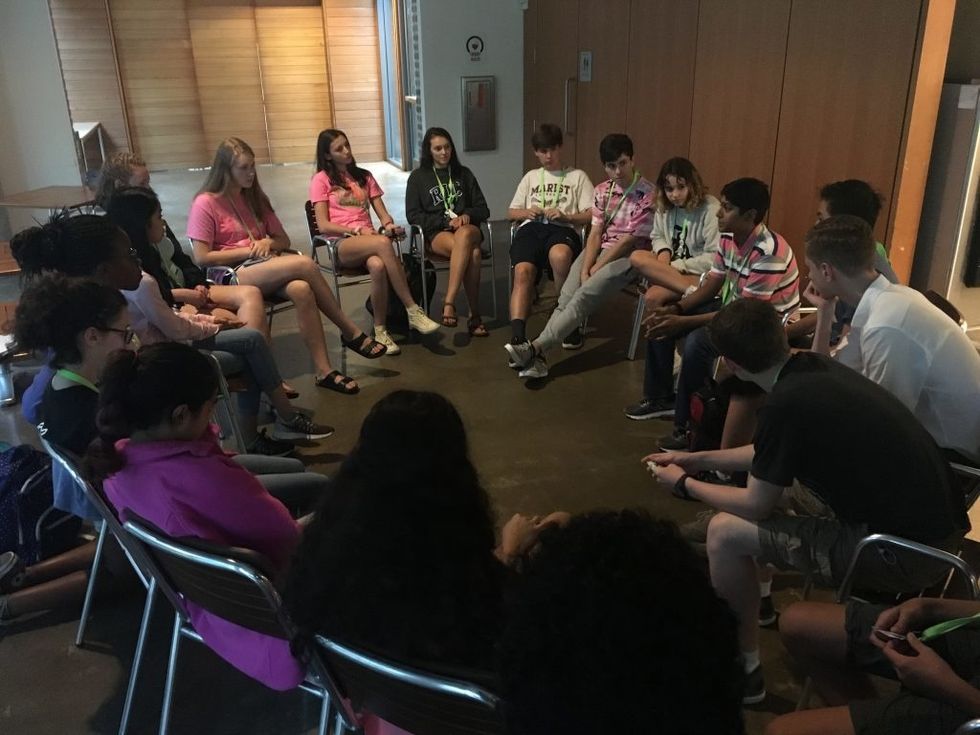 But for now, we knew we had each other. We'd simply sit and talk about our lives, where we came from. Our hopes and dreams.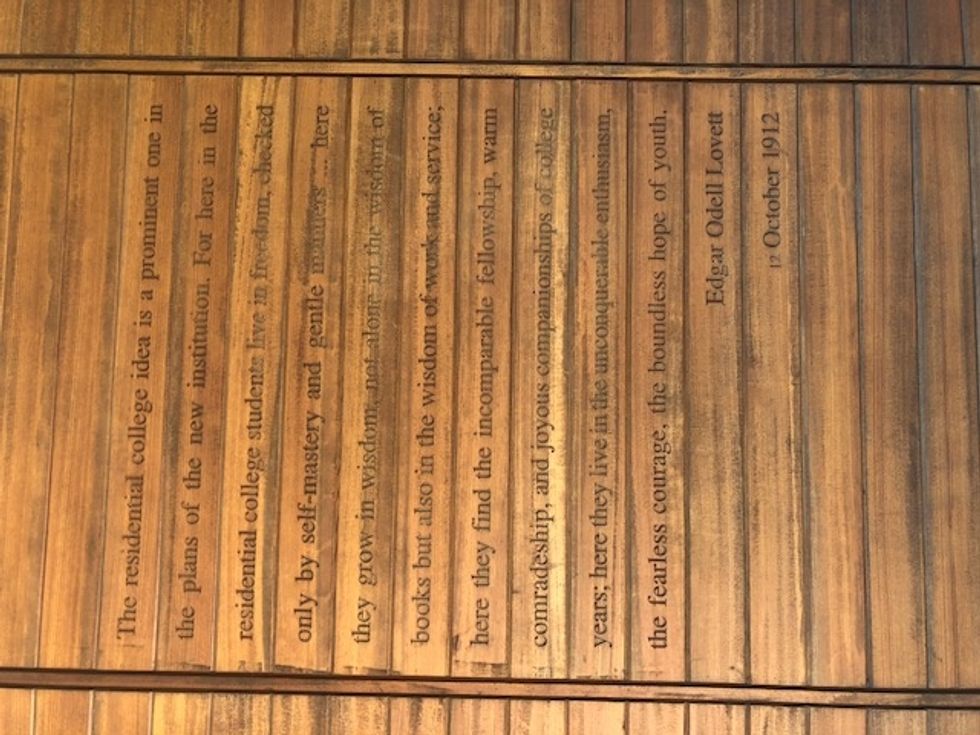 Everyday I would pass this quote, etched into the residential building's wall, as I walked to class and be reminded of why I decided to come.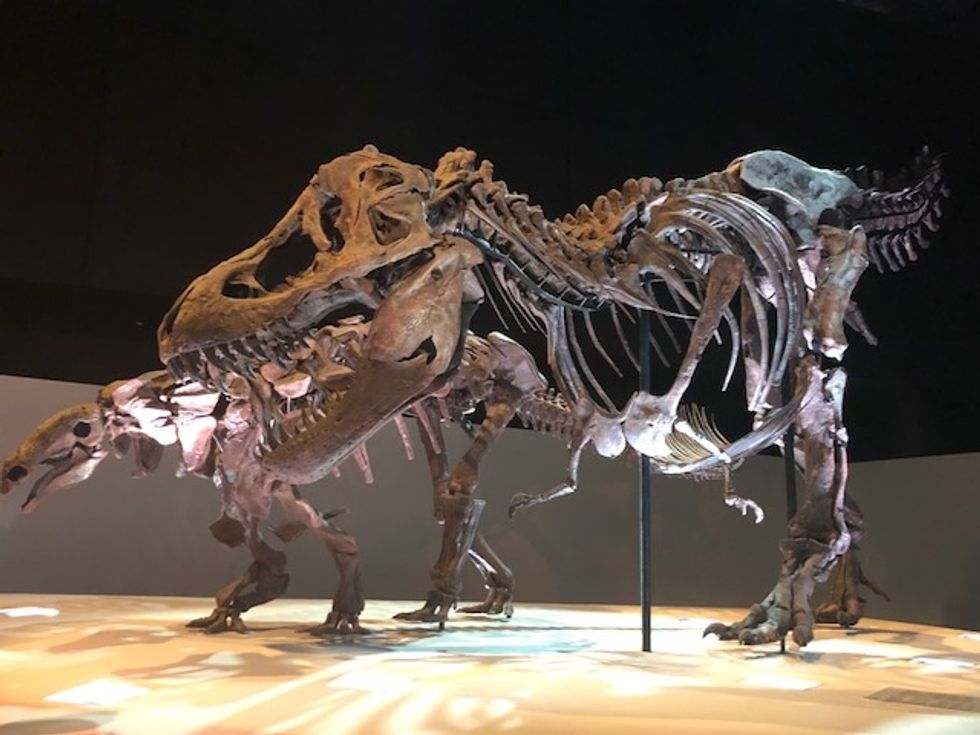 I came and made memories with people who were equally as excited to learn about the world, past and present.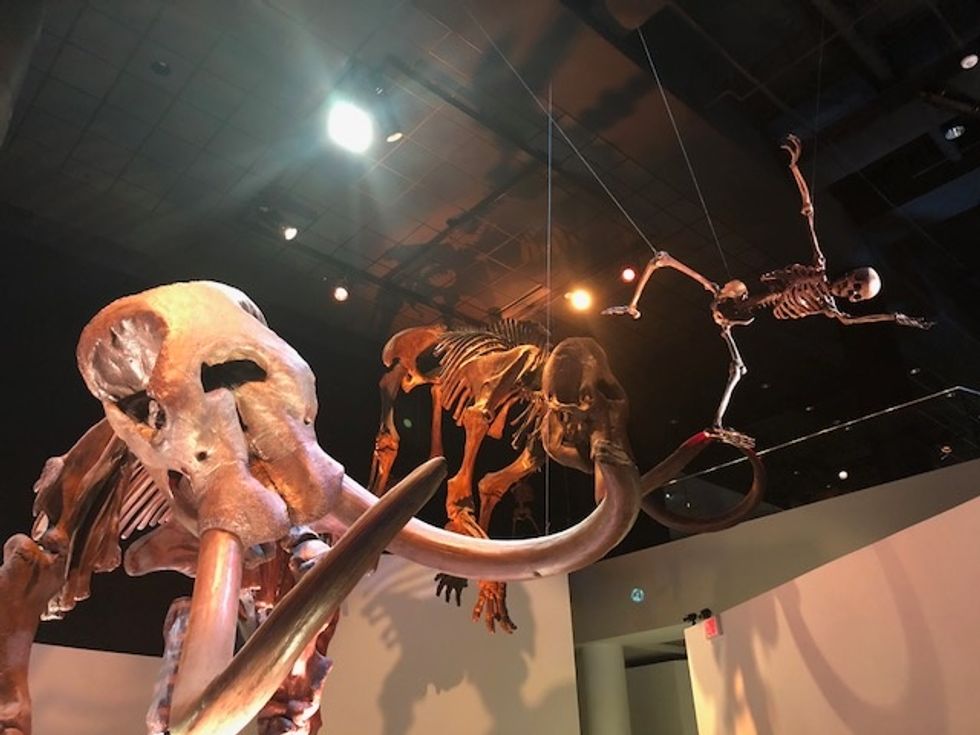 One memory being my class's trip to the museum, where we played TAG in the dinosaur exhibit and a extreme game of hide and seek under the dim lighting of the Egyptian mummy exhibit.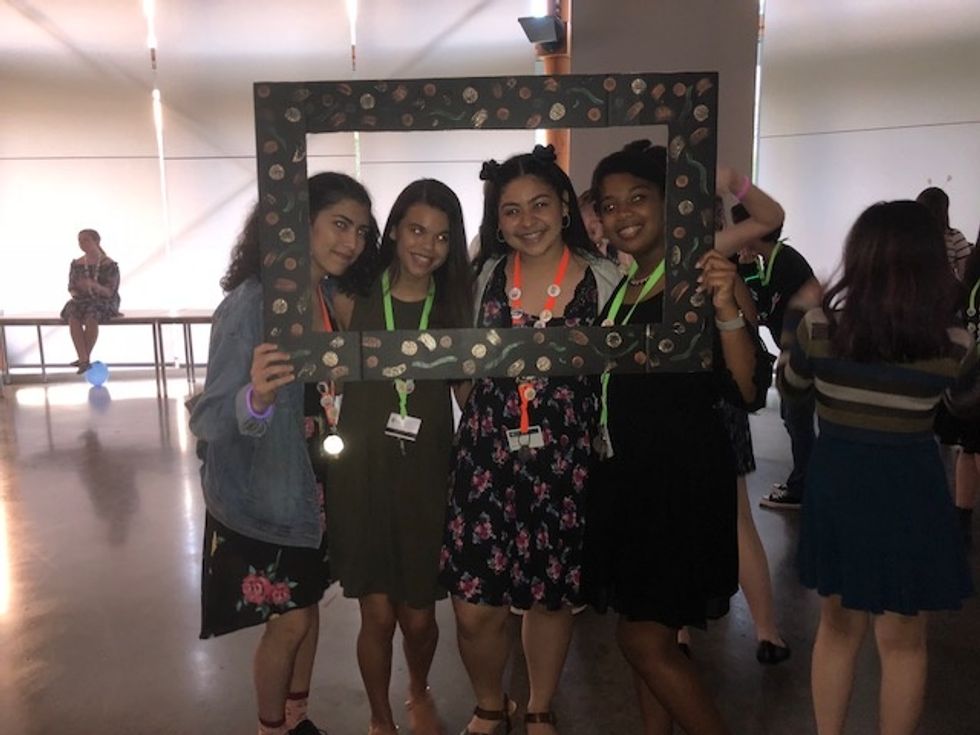 At the end of each week, we'd celebrate with holding a dance. The themes? First was "ExtraTIPrestrial", then "Jungle" and finally "Hollywood".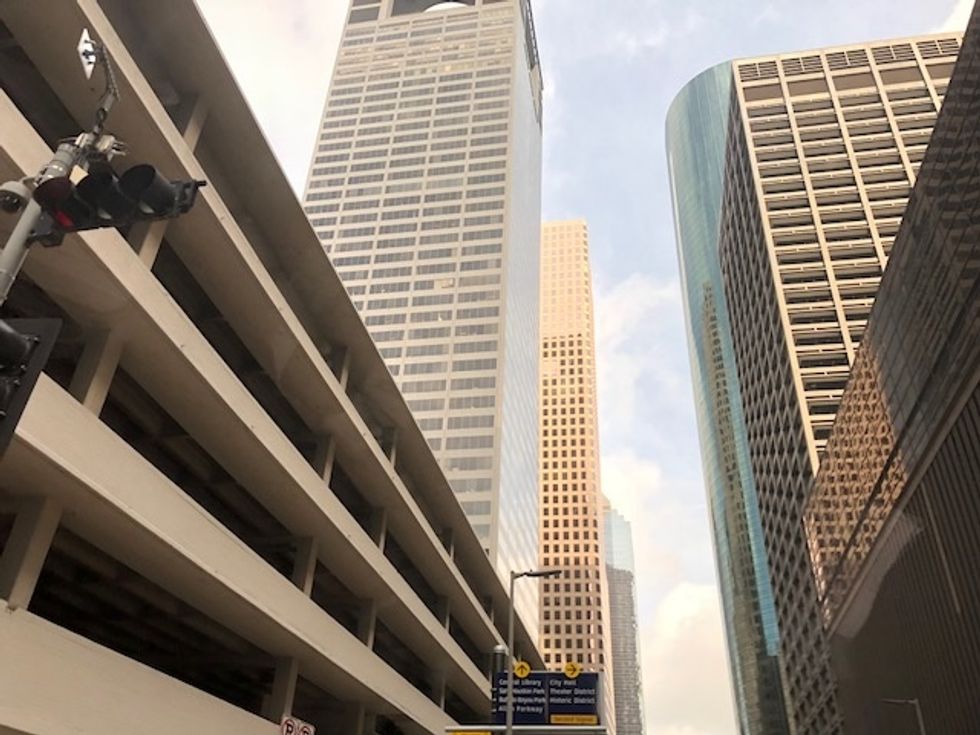 The view of Houston as we waited outside of the forensic department of the Houston Police Department, about to take a tour.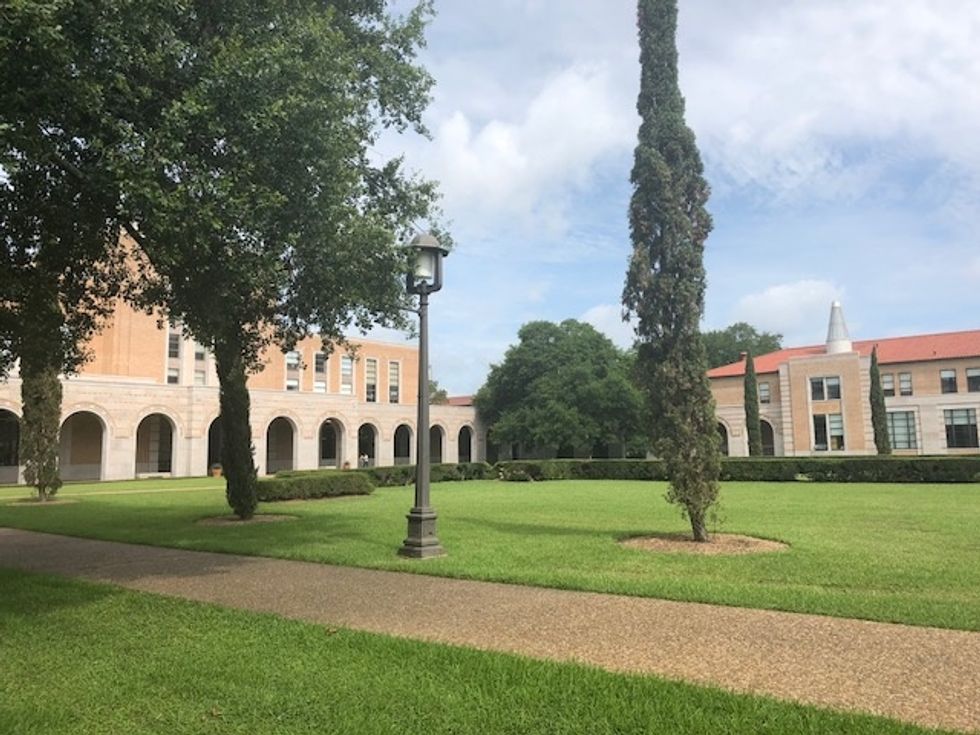 The view of the courtyard outside of my classroom, the center of Rice University, where wedding pictures would commonly take place.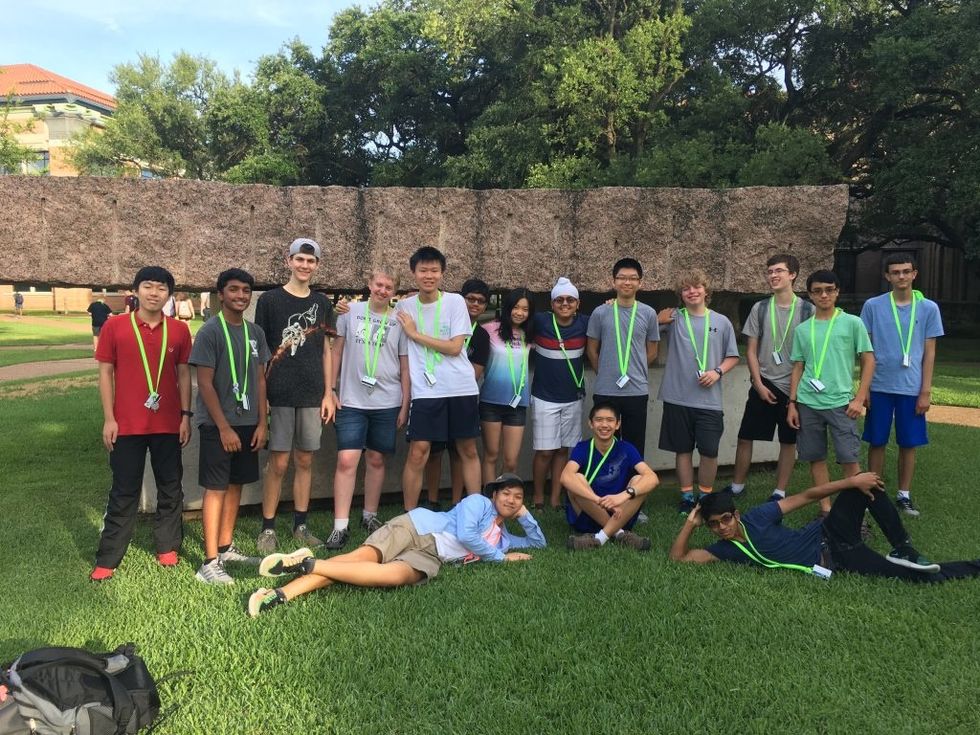 I remember we would always goof off after lunch, find our friends and laugh about our day. Here was a class, stopped to take a goofy class selfie.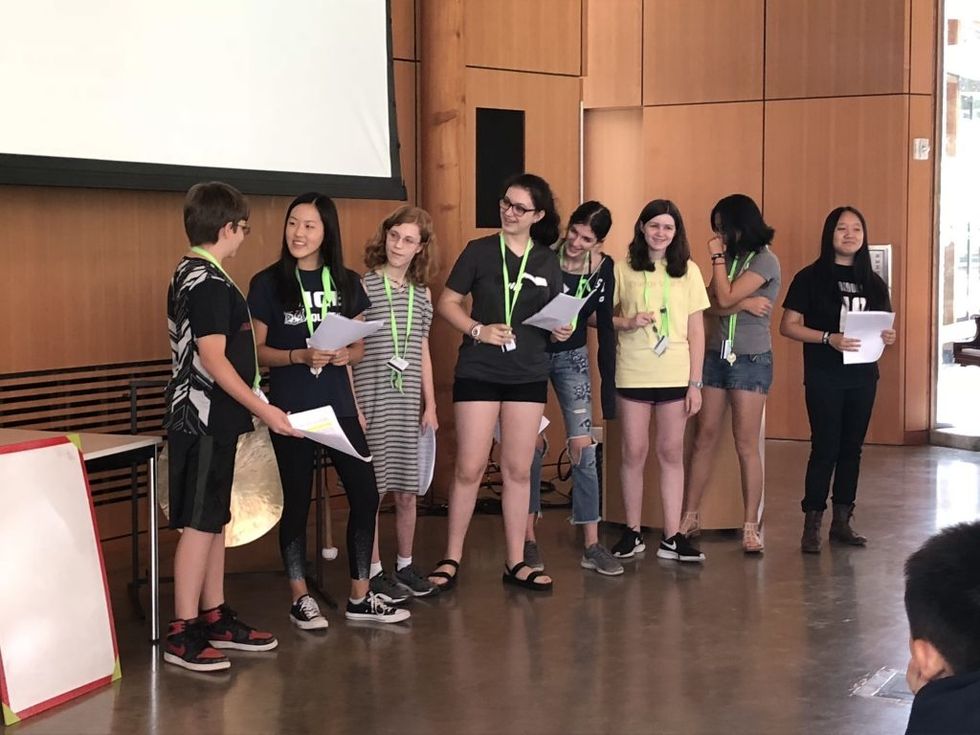 During class, we weren't always stuck to a desk or computer, but we'd sometimes venture and go outside our comfort one. For this, coming to class everyday was like opening a gift on Christmas. This class took stories they wrote and preformed them as if a play.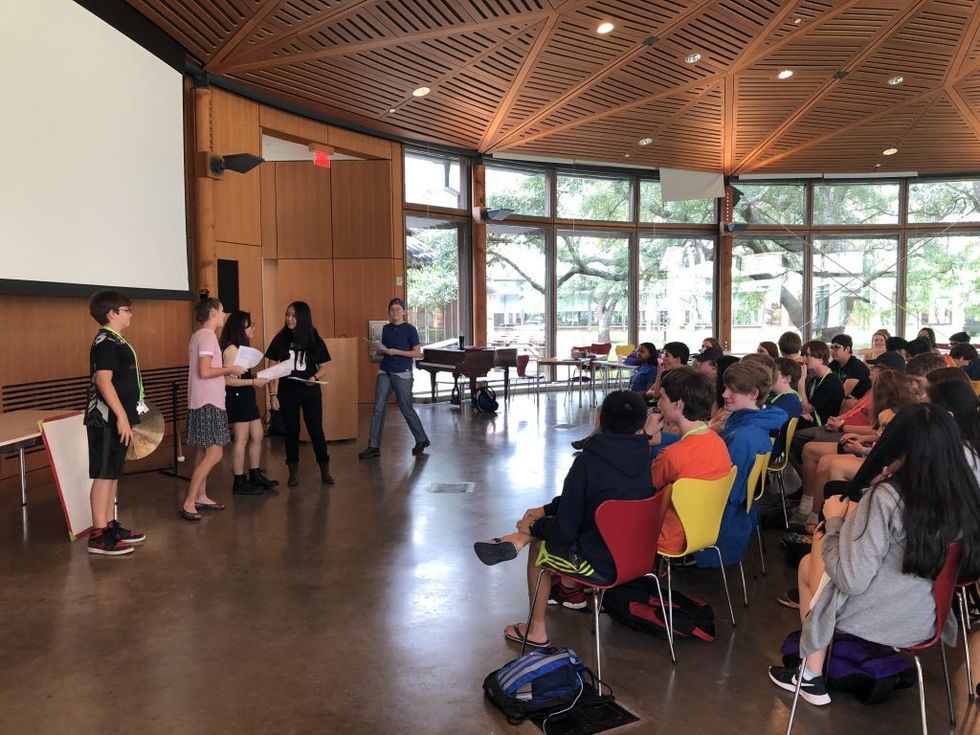 ...Not only to their class, but in front of the entire camp!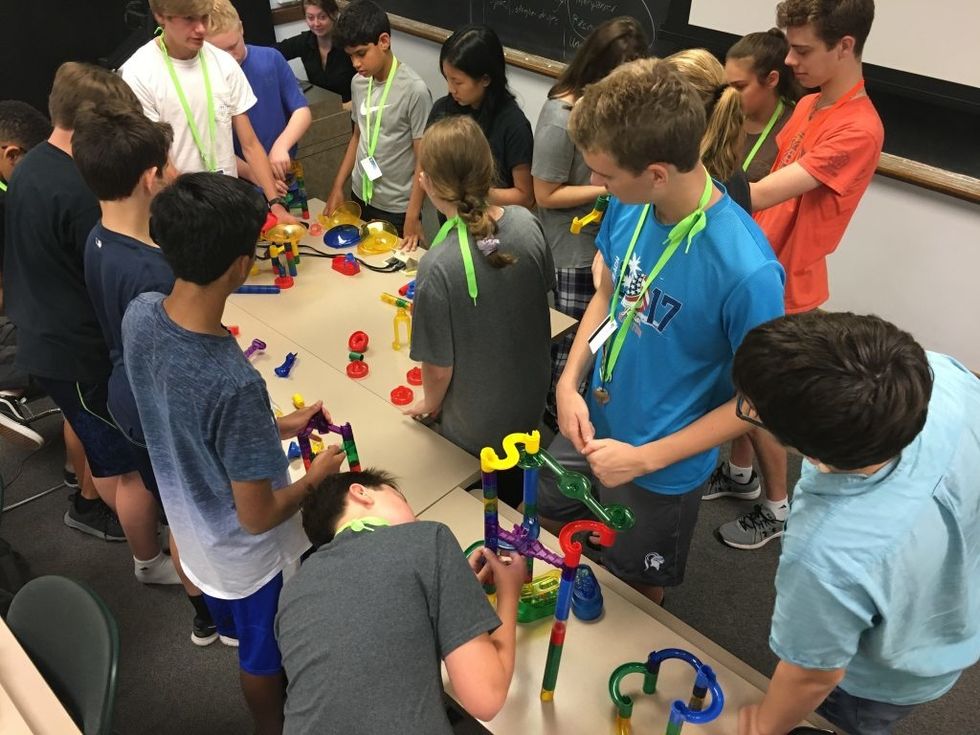 Engineering was the most fun, being able to create elaborate structures from simple legos, while being able to apply such structuring to real life applications.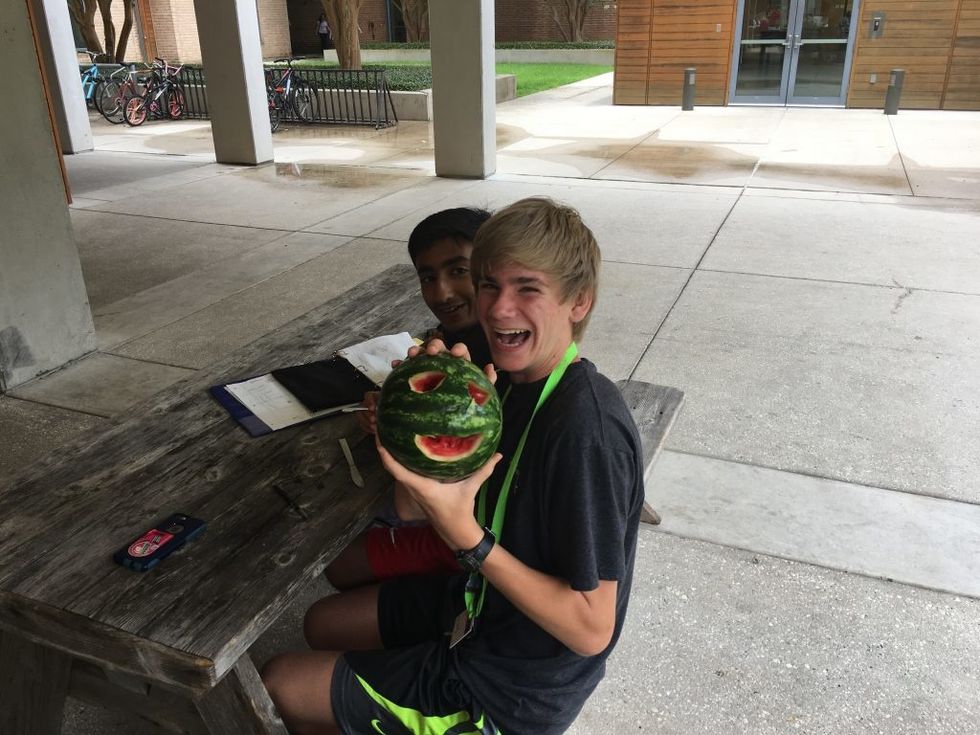 But outside of class, we'd make sure to use our free time to hang out with each other and goof off more. Here, we cut faces out of watermelon.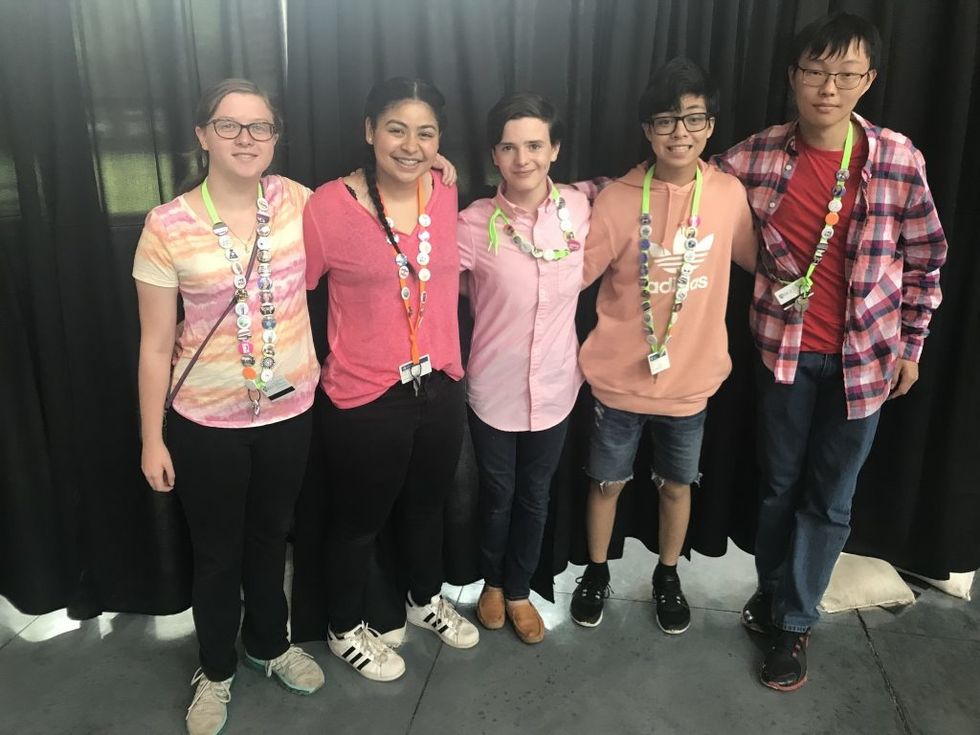 Themed days happened the second week. For Wednesday, we wore pink!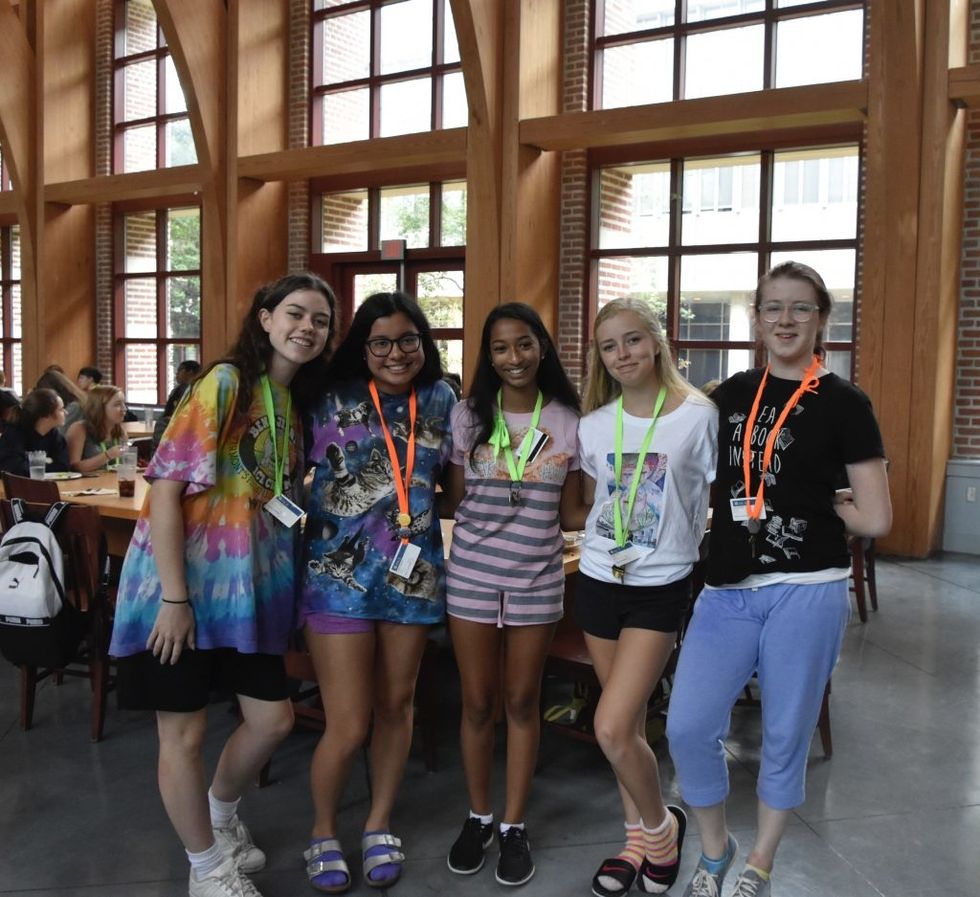 By Thursday, all of our wardrobes were down to one clean shirt and a pair of shorts, so we dedicated that day as "Tacky Day" until we all could do laundry on Friday.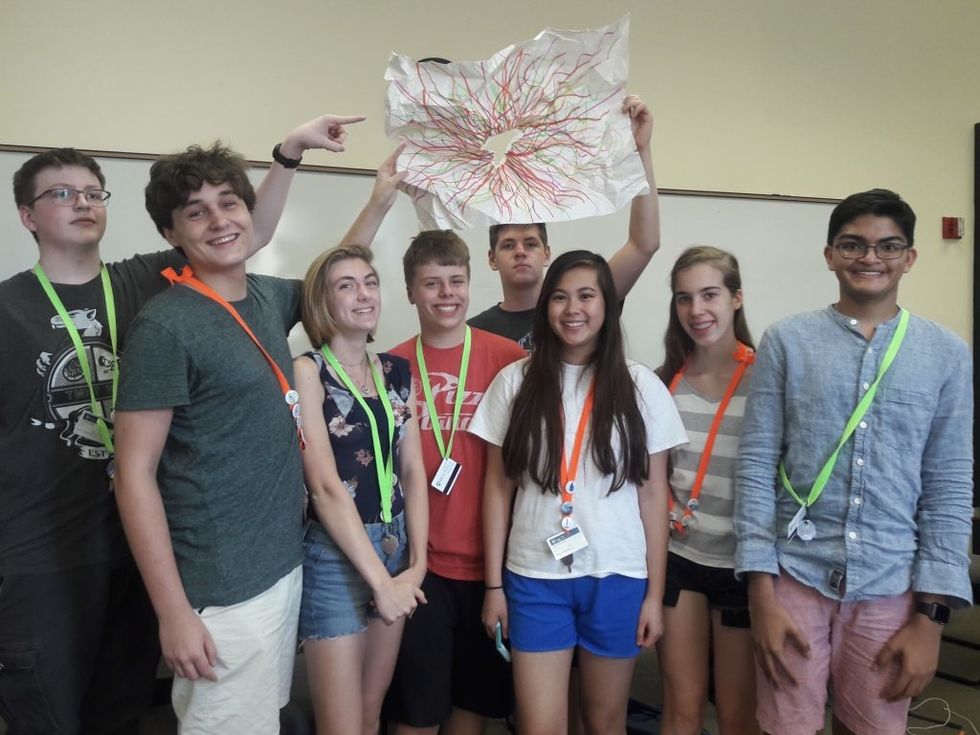 Being open-minded meant constructing abstract works, this one all done with our eyes closed.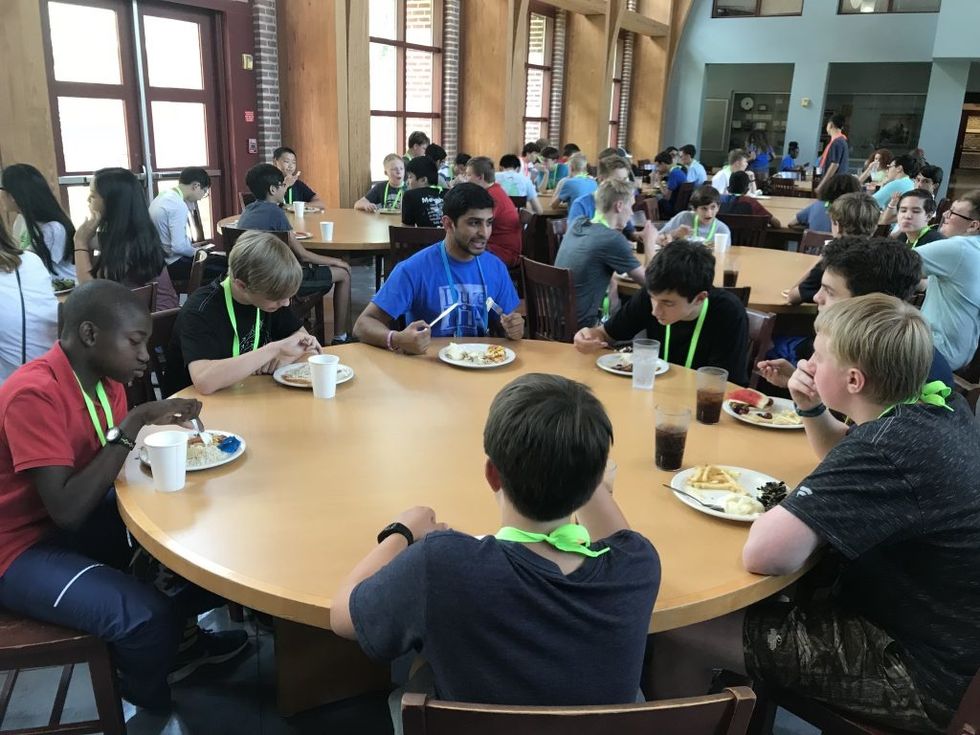 Lunch was my favorite part of the day, because I got to sit with my friends and catch up on what we all did that day.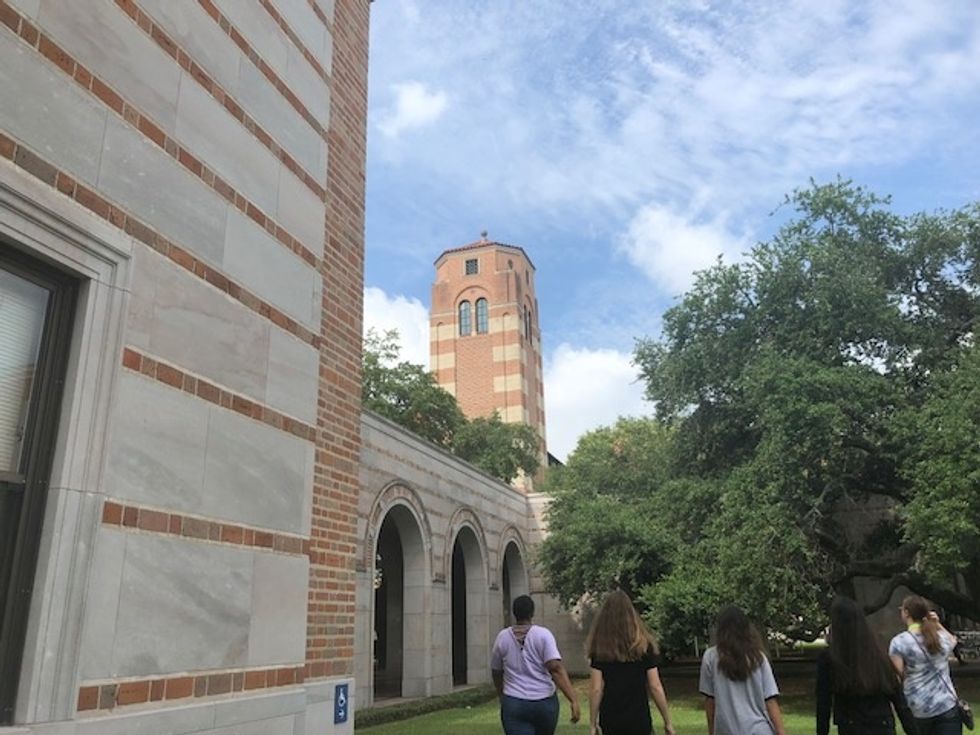 The view from walking back from class, breathtaking every time.