If you're anything like me, you had an unearthly obsession with the Jonas Brothers back in the day. You'd walk around your house or go on car trips singing your favorite classics like "Burnin' Up" or "S.O.S.", and save their deeper songs, like "Can't Have You" and "Shelf" for your showers. Additionally, you could claim to love all three brothers equally, but you know that your favorite brother was either Nick or Joe, don't try denying it.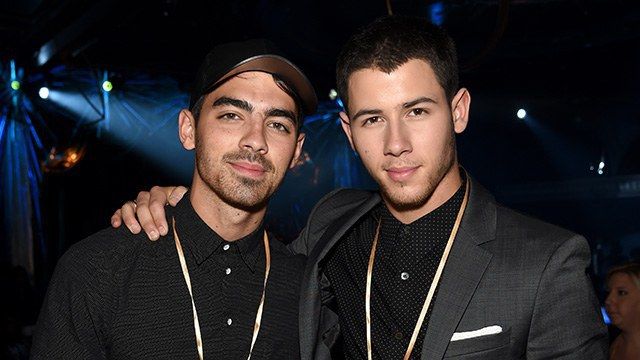 I mean, would you just look at them? They're both perfect, and if you remember anything about their musical set up, you'd know it was Joe and Nick singing most of the time, and Kevin just played the guitar. [I know that Kevin did sing, by the way, his voice just wasn't featured...]
Recently, I've had a really easy time relating to how hard it must have been to be Kevin Jonas. Gosh, it must have been super awkward for Kevin to stand out on stage and see millions of posters with "Joe Will U B Mine?" and "Nick I Luv U!" written on them. I think the feeling he got is similar to the feeling that I get when I get multiple direct messages from guys after I post pictures asking me to hook them up with my friend. How embarrassingly awful! Of course, you had the occasional girl who was in love with Kevin, I'd provide a picture but I was unable to find photographic evidence that she exists, but I'm sure at least one fan of JB liked Kevin.
Being the DUFF (Designated Ugly Fat Friend) of my friend group has taught me how hard it must have been to be Kevin. You don't have to wonder if that semi-attractive guy is staring at you or your friend, he'll answer your question for you by walking up to your friend and asking for her number. If you're lucky, that will happen to you at least 3 times an outing. You'll only get likes on group pictures because all of your friends look good, and the likes on a picture of just you will have significantly lower numbers. I mean, just look at the difference displayed here: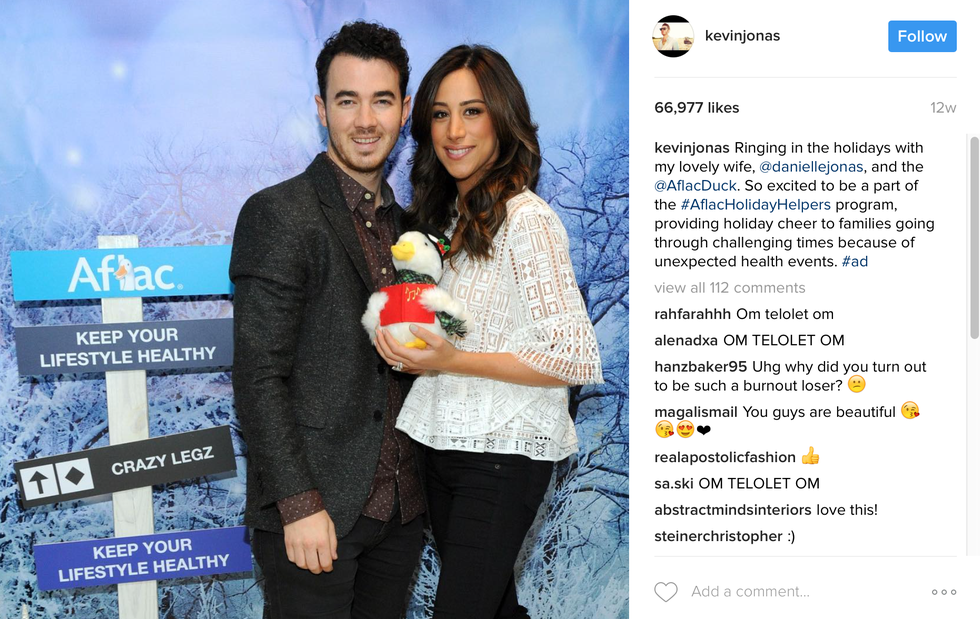 66,977 likes on the picture of Kevin and his wife Danielle. Add Joe, Nick, parents and the 'Bonus Jonas' Frankie (and two babies), Kevin received 233,038 likes. I have never related to anything more.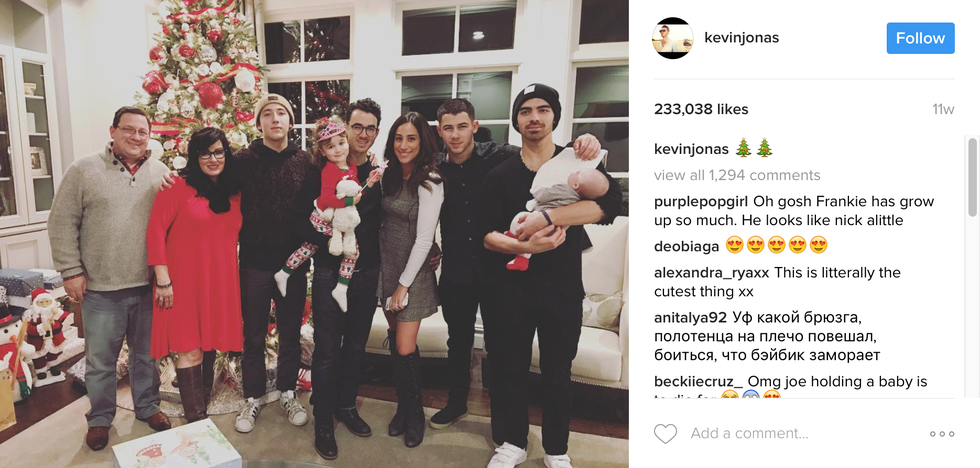 As "unloved" as it appears Kevin may be, he actually does very well for himself and has a strong, stable marriage and family with his supermodel wife, Danielle. Just because he isn't the hottest Jonas Brother doesn't mean he isn't awesome and successful.
If you feel like the Kevin of your friend group (or your family), don't worry. You'll eventually find love, maybe even with a supermodel, and you still have a wonderful personality and sense of style to fall back on.
Kevin, I'm sorry I wasn't a bigger fan of yours throughout the years, I had no idea how much I'd end up relating to you as I grew up.
P.S.: Joe is still my favorite.