I've been told that I drink a lot of coffee. I am like the many that like coffee, which contains the most consumed psychoactive substance in the world, caffeine. I am contemplating about quitting coffee, but it seems so difficult to make that change because my body is used to it.
It is a big life change for me because first of all, I love drinking the stuff. I love the way it smells and the richness of the flavor. I love tasting the frothiness in my vanilla latte. I enjoy visiting the coffee shops. I basically love everything that surrounds coffee.
I believe I started drinking coffee heavily when I was going to college. It was a must for those late night study sessions. Coffee helps me get through those three-hour lectures and long hours at the library. As a kid, of course, I thought coffee wasn't particularly good. Now, it's a vital part of my morning routine.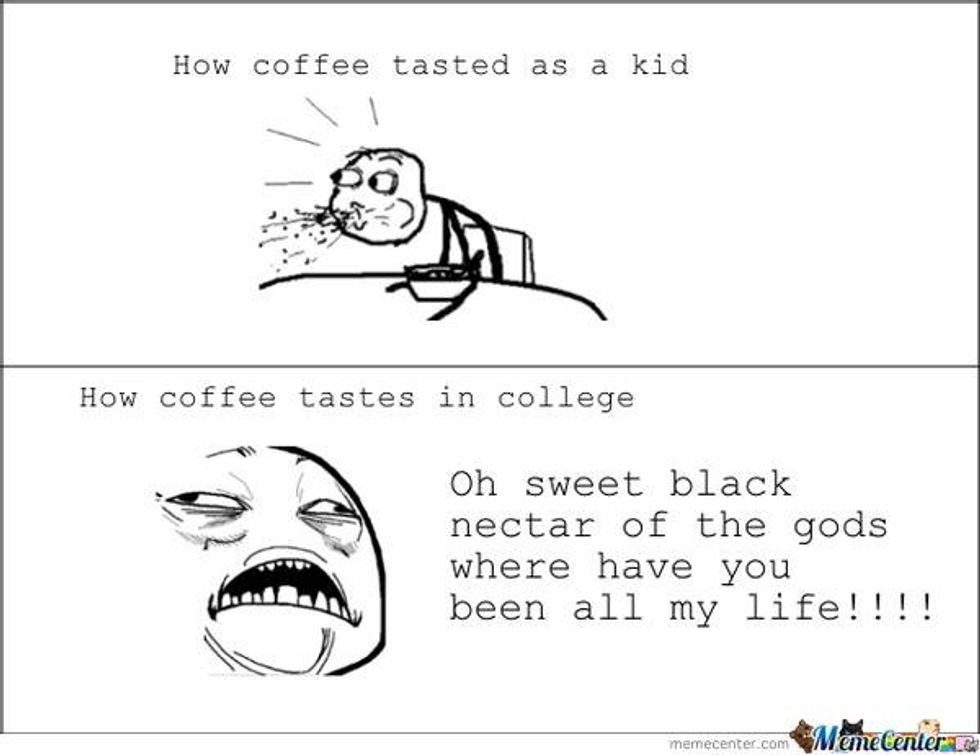 At times, I think about drinking less or switching to decaf. I cannot picture myself going without it for long. If I did, the following would be my reaction, before I begin to have withdrawal symptoms.
So, I need valid reasons on why I should think about leaving coffee or at least decreasing my intake for the benefit of my health because I am getting older, not younger. I am looking for evidence on why I should drink less of this delicious caffeine-infused drink.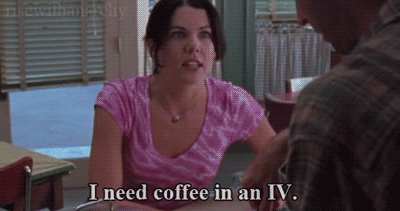 These are pros and cons to drinking caffeinated drinks. I found both positive and negative effects of caffeine. Coffee lovers, beware the truth might make you drink a little less, but it may not deter you from drinking it every morning.
What does the actual chemical look like? Caffeine in coffee is a drug and it is used by pharmaceutical companies. It stimulates the central nervous system, and it increases alertness and produces agitation. Its chemical composition "mimics" Adenosine, which itself is a neurotransmitter, and caffeine binds itself to adenosine receptors. Adenosine's job is to stimulate the central nervous system, and caffeine does this too.
Caffeine looks like a cute snowflake molecule, but what is its negative side effects? Specifically, I wanted to look up the negative side effects of caffeine the drug on the body. What is the harmful effect of drinking it every day?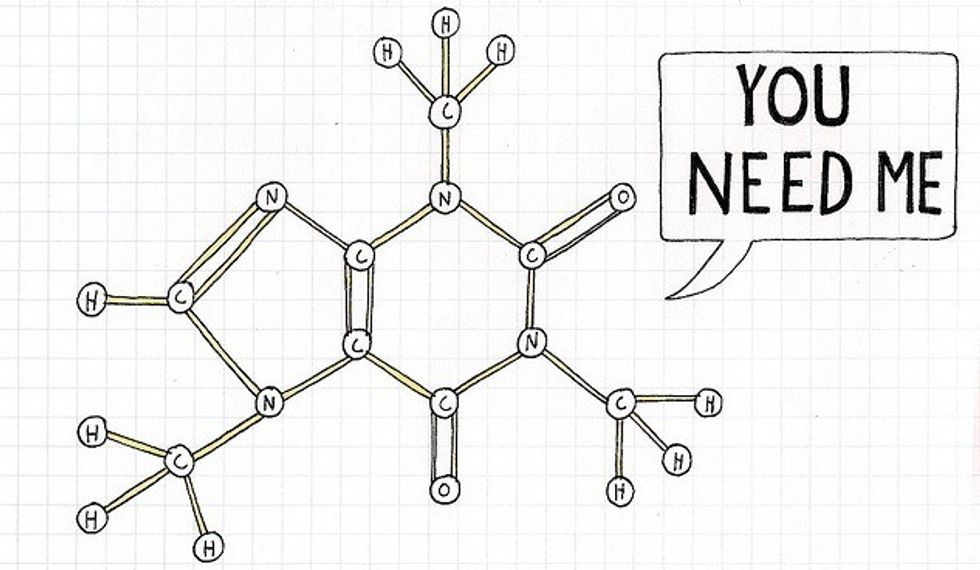 Caffeine helps our brain function well when we need that extra focus and causes it to be alert and wake up, but too much of it can cause dehydration. That's why regular coffee drinkers should consume water as well throughout the day.
In AARP.org I found some negative side effects. Caffeine can slightly raise blood pressure. It can throw off sleep patterns because it will make you stay up during sleep hours. As a result, you may experience fatigue. Too much of it can increase anxiety also. Coffee has several negative effects on the body. It is not recommended for pregnant women because the caffeine effects the baby in the womb.
I found several positive benefits that studies have shown. Caffeine is used medically for prevention and treatment, for example, it may reduce the risk of Alzheimer's and dementia. It lowers the risk of oral cancers and lowers the risk of stroke for older women. These studies show some of the medical studies where caffeine is used as treatment for treating diseases.
Everyone has a different reaction to it. Coffee is a staple of our society and we enjoy drinking it. It would be difficult to stop its consumption and use in medical products. The consumption of coffee is about knowing your body's reaction to the caffeine. My verdict I think drinking coffee is okay. Coffee is a stimulant and the caffeine works to stimulate our brain when we need it the most.