Flowers are lovely no matter fresh or even they get dried. It might be is your workspace, dorm room, study table the flowers have a fantastic positive effect and lifts the mood instantly. Beautiful flowers are always like a breath of fresh air. But, you can do wonders with dry flowers and they give out vibes as appealing as fresh flowers. You might receive flowers on special occasions, from friends and family, the times you meet your loved ones when you go on date or you just happen to get a bunch of flowers for yourself. Save them and wait until they are dry and you present yourself with lots of appealing benefits with those dry flowers. It's so much fun to try them yourself.
1.As a Potpourri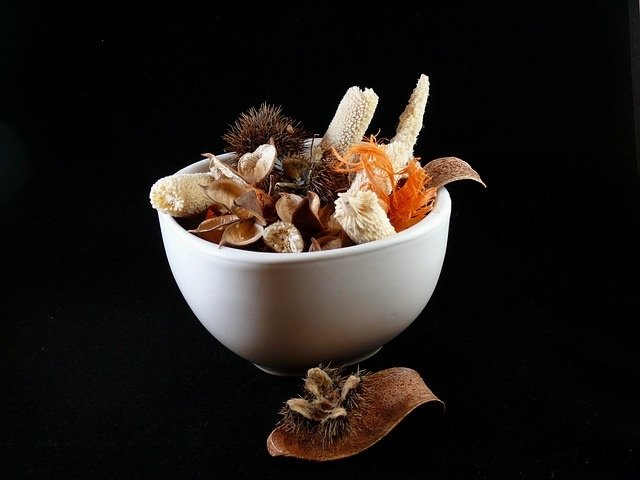 Pixabay.com
Don't worry with what to do of a lovely bouquet of most beautiful flowers. Wait till they are dry. Save them and collect them. You can place them by window sill which gets sunlight for them to get dried soon or you can tie the flowers you have with a thread and hang them upside down, wait till they dry completely. Collect the petals, put them in a glass bowl, add few drops of your favorite essential oils and voila! You have a wonderful potpourri. You can add colored marble stones and some trinkets for décor, add in few spices and herbs like basil, few clove buds, lavender, rosemary, vanilla pods, cinnamon sticks, star anise, nutmeg, whole dried roses or their petals to them. Add rose scented perfume if you have. The result would be an amazing visually appealing and fragrant potpourri. You can put them in a breathable little bags or satchels, close them and place the potpourri between your clothes, in wardrobes, bathrooms, at your vanity table, study table for a nice mood lifting.

2.Pressed Flowers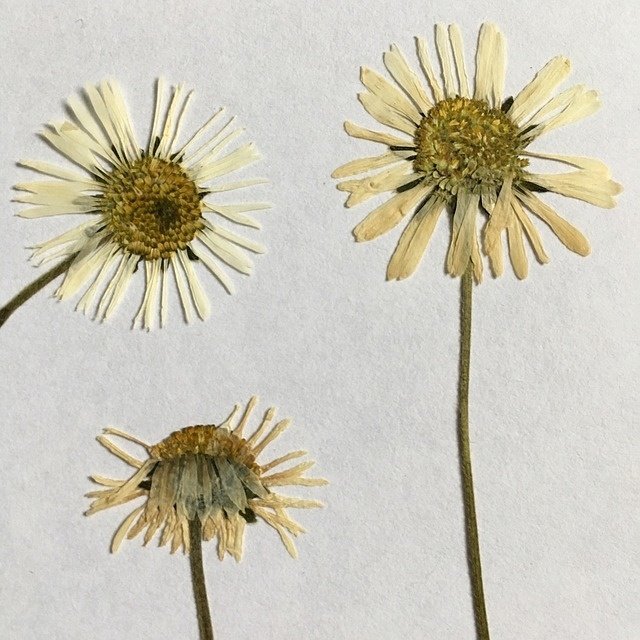 pixabay.com
They can be wonderful and creative hobby as well as give way to good gifting ideas too. Place the flowers in between pages of a book or notebook, close them and place a heavyweight and wait for some days. Finally, you have a nicely pressed flower. You can use the pressed flowers and tie it together with a thread and stick them in a paper, frame them and give to your near and dear ones as a personal touch of gifting. Add some favorite words along in the paper if you wish. You can stack little-dried flowers and arrange them in beautiful ways, to get a nice pressed flower art, can frame them finally too. You can press them within your journals too and leave as such, as bookmarks, stick into greeting cards. A lot can be done with pressed flowers.

3.Decor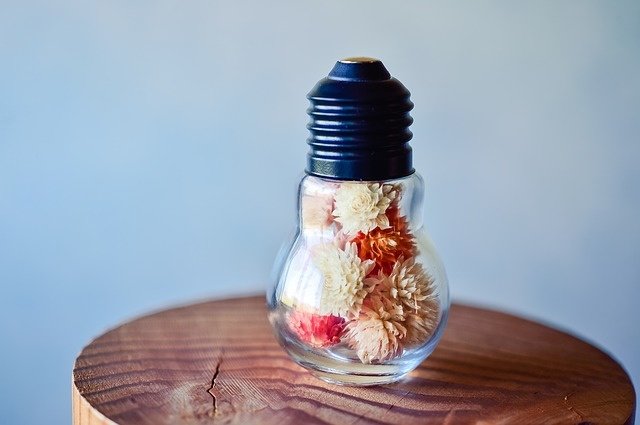 pixabay.com
Collect the dried flowers and add some small marbles to them to make them visually appealing. If you have glass table and some provision to fill them, then do try to add this dried flowers and marbles so that you can have fun working with your table. You can simply place the colorful dried petals and some trinkets in a glass bottle and keep them as decor showpiece, throw in some lively fresh beautiful flowers too. You can even decorate a bulb with dried flowers. Imagination is the limit.

4.Gift Wrap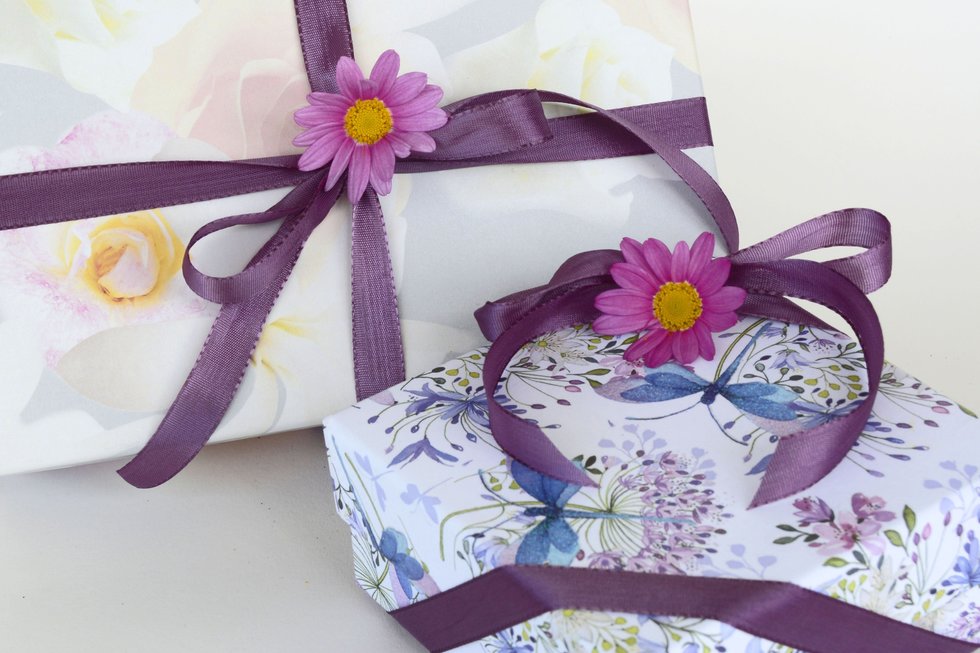 https://pxhere.com
You can get a vintage retro kind of feeling with dried flowers. Wrap the gifts with a brown sheet of paper, tie a bow with a white thread, stick them with whole dried flower with stem and finally, you get a retro vintage touch to your gifts. Dried flowers and brown sheets make a classic feel all the way. If you don't like to wrap, then put your gift in a paper bag, add a spoonful amount of dried flower or petals, add a drop or two of you favorite essential oil for a nice kick. They will be surprised. If you like to have a personal touch, preserve the flowers and bouquets you get from your loved ones, the ones that remind you of your special days dry them and frame them. Save them and dry them, you can frame flowers separately so you and your loved one both could have a memory of it.

5. Go A Step Ahead
There are beautiful flowers that serve well not only out but also for your skin too. If you happen to get your hands on flowers and herbs like roses, lavender, rosemary, iris, jasmine, collect them and dry them. Grind it into a fine powder; add in essential oil, you get a rich face mask powder. It might take some time, since you need to get at least a handful of powder, but it's a good try. You can keep collecting roses and lavender as they are often seen in gifting flowers and bouquets.
We love beautiful flowers and enjoy their presence near us. Why not the same even when they get dry and shine less. These ideas will add a life to them and lets you have fun spending your time. Gifting and décor ideas will definitely add a personal touch. Try and have fun!