"The nuclear war tweet heard 'round the world"
"Social media shudders after Trump mocks North Korea's 'button'"
These are just a couple news headlines I have seen recently.
Shuddering is quite the understatement.
It's not uncommon to hear a story of Donald Trump sticking his foot in his mouth somehow, but this time? He may have crossed the line.
It is also not a secret that President Trump has made not only himself, but the United States look bad by his tweets, but his recent tweet about his "button" could very easily be seen as a threat than an insult.
Which is definitely not OK.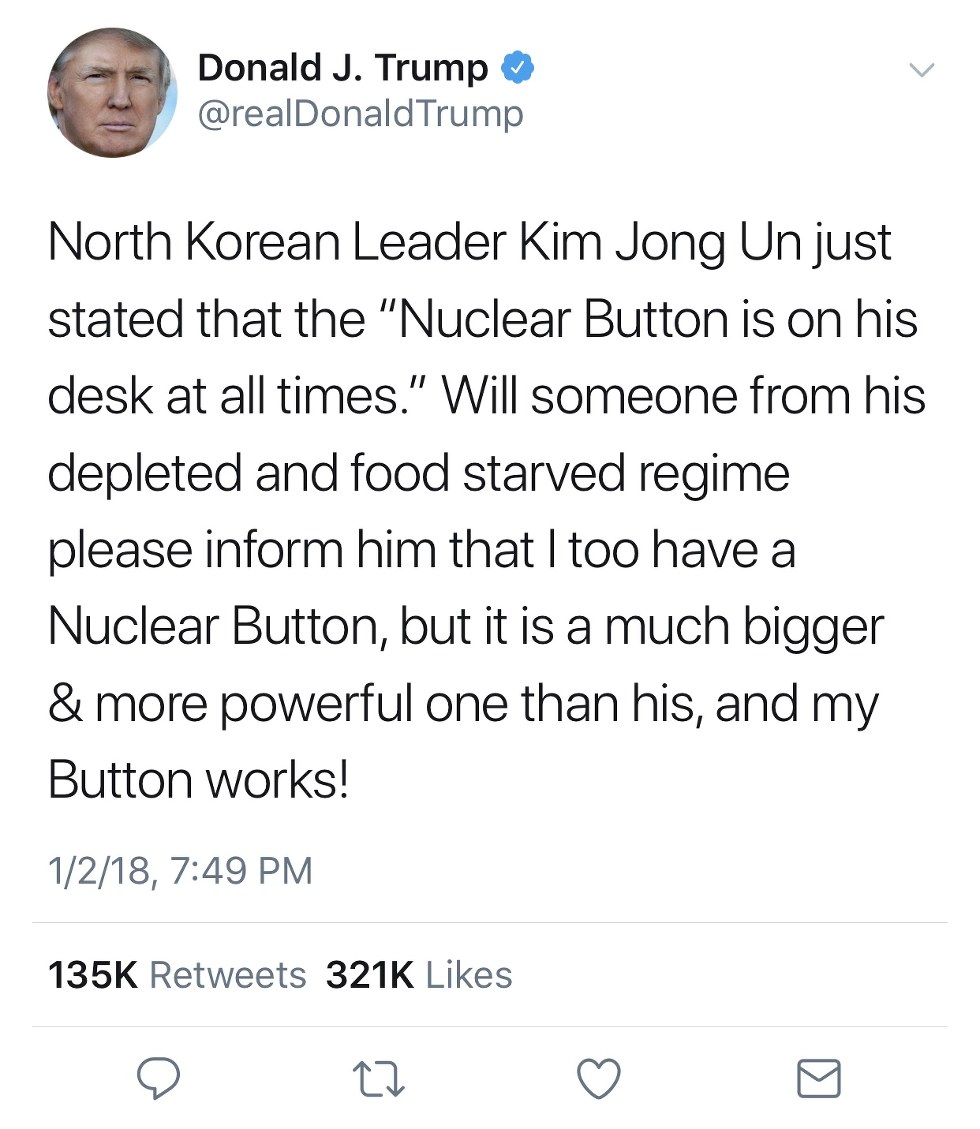 I'm not sure about you, but when I see this, I think of it as a threat more than anything else.
It is hard for me to believe that our President is putting things like this on Twitter, but it seems every day I find myself cringing at his tweets.
I generally like to keep my opinions off social media, but I really can't keep quiet after this one.
So, let's think about this. President Trump is comparing the size of his button to Kim Jong Un's. The size. AND, I think we are all well aware that Kim Jong Un's button works, too.
Yeah, this is our President.
The man who is said to be the most powerful person in the world is out there insulting another leader for the supposed "size of his button."
I will never be one to say that Donald Trump is not my President because he in fact is, but that does not mean I will sit quietly and act like his actions are okay.