With Mother's Day fast approaching, the thought of a gift is probably on the mind. But no worries, here are a few Do It Yourself (DIY) items that are cheap, simple, and full of love. Most, if not all, of the items can be purchased from a dollar store if you need to be budget-conscious. Otherwise, all of these items can be found in a craft store!
1. Breakfast in Bed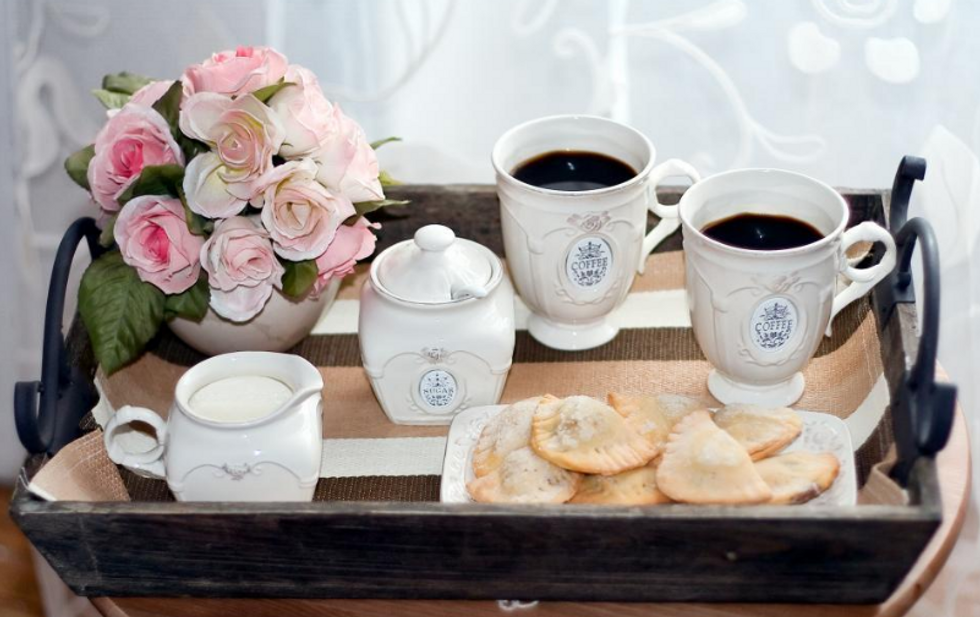 No need for mom to hop out of bed to snag a quick breakfast when it can be brought right to her bedside. A warm cup of coffee, eggs, bacon, waffles, pancakes-- mom's wish is your command.
2. A Succulent Bouquet
If mom can't seem to keep anything alive in her garden, or maybe she is a pro, succulents are all the rage and an incredibly modern twist to a classic flower centerpiece. Tips for planting and keeping your succulents beautiful can be found here.
3. "Reasons Why I Love You" Book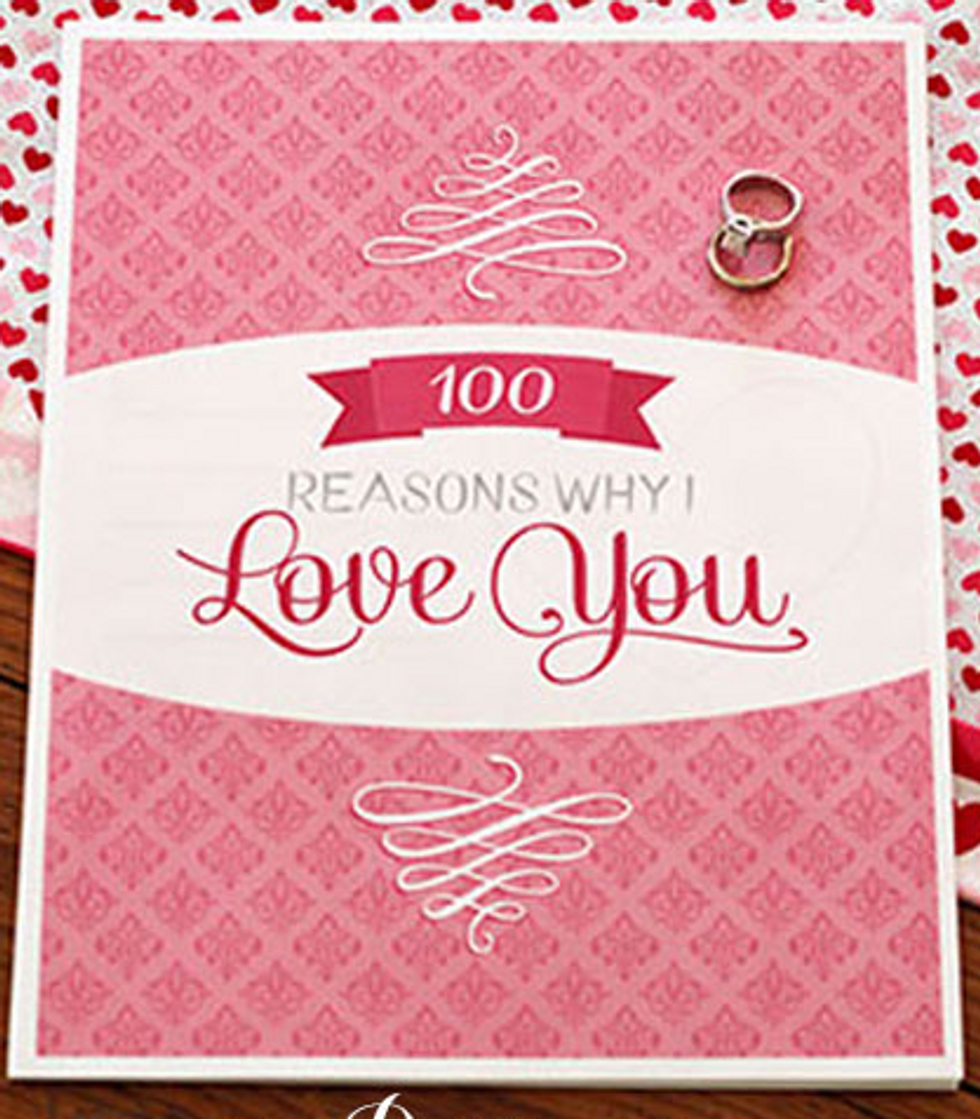 Surprise mom with 100 I love you's on Mother's Day with this free printable book! There are 100 spaces to tell mom why she is so special, beautiful, smart, and loving. This is also great for her to keep and look at from time to time, a specialized keepsake!
4. Emergency Snack Stash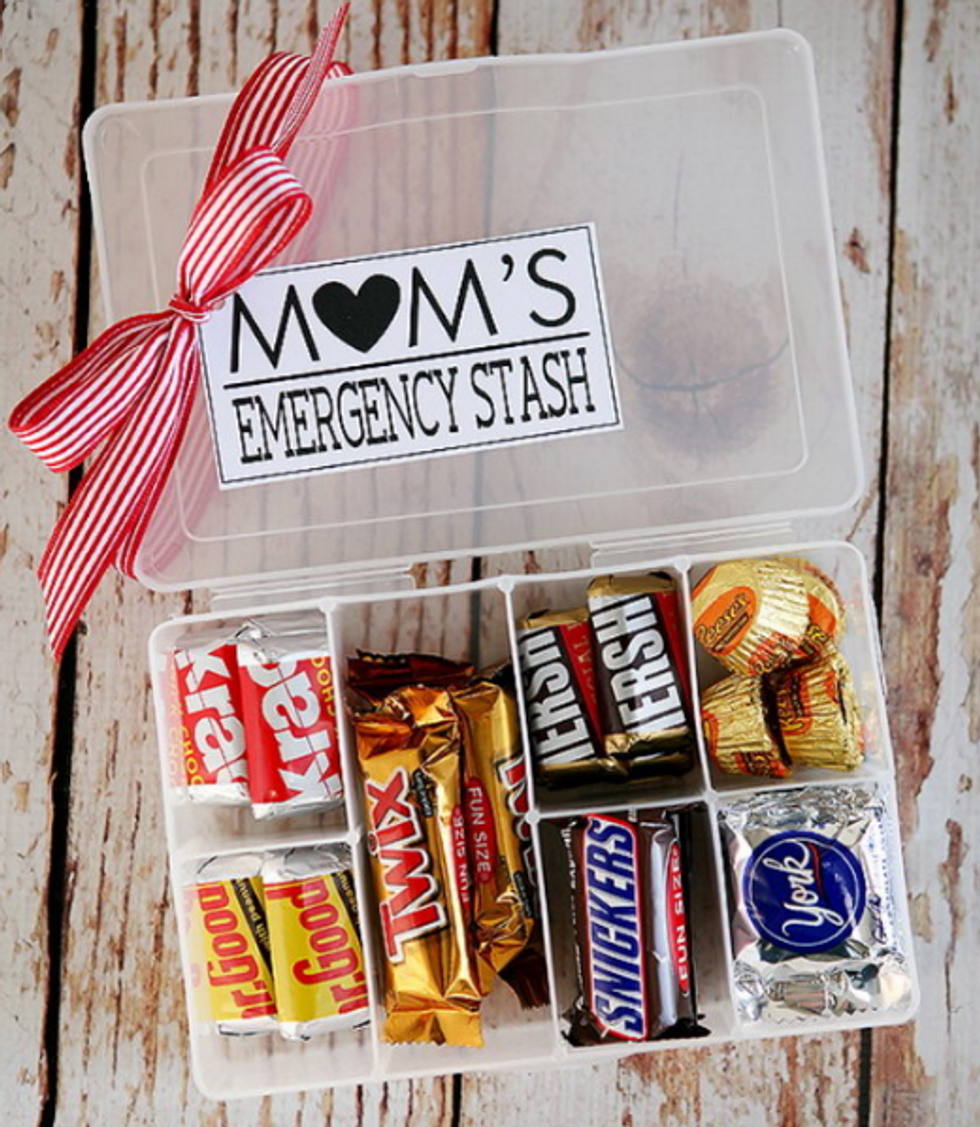 Cravings can hit at any time, so keep mom prepared with her own emergency stash. Fill this creative organizer with candy, chips, and even fruits and veggies! A little pick-me-up will be right at her fingertips.
5. Decorative Cooking Utensils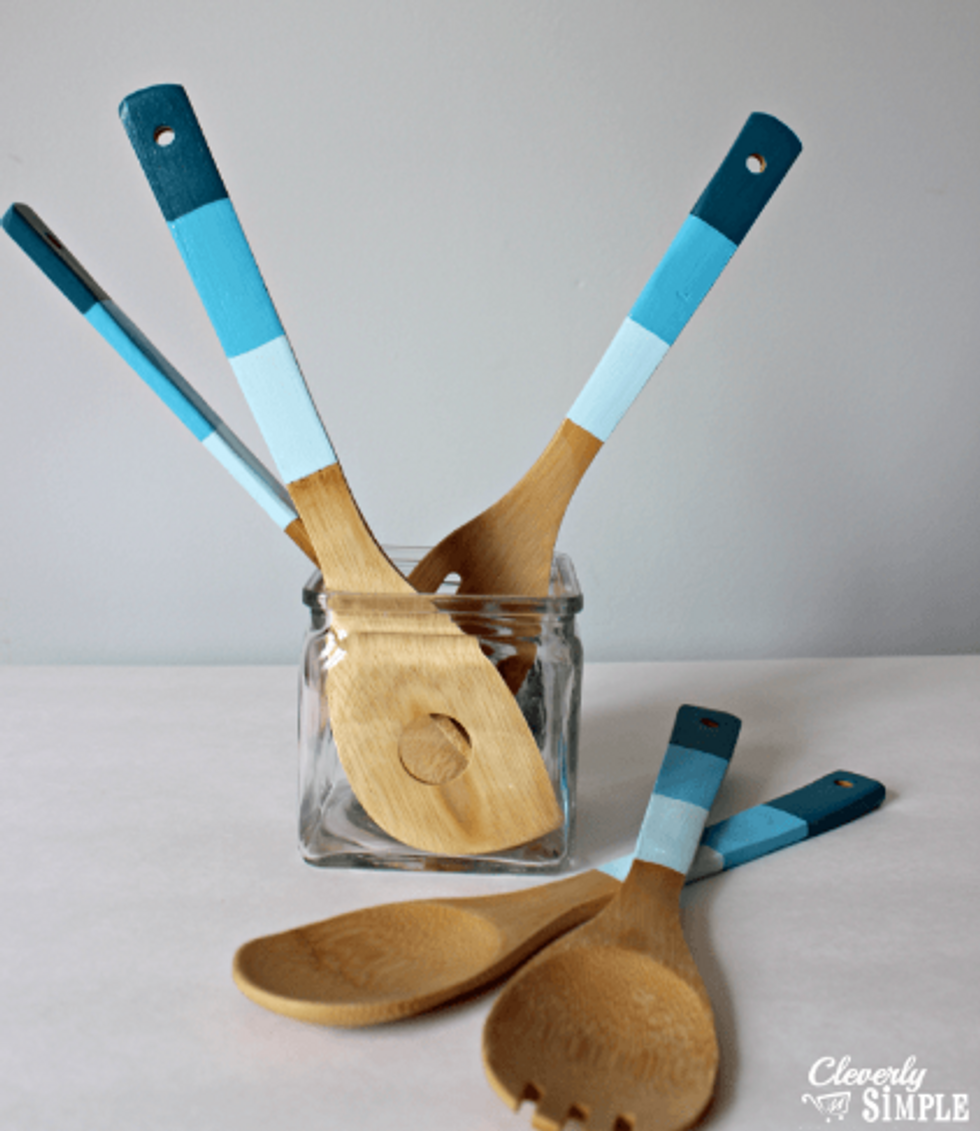 Spice up the kitchen with colorful cooking utensils that you can design yourself. You can pick up a few of mom's favorite colors to decorate her handy spatula with.
6. String Art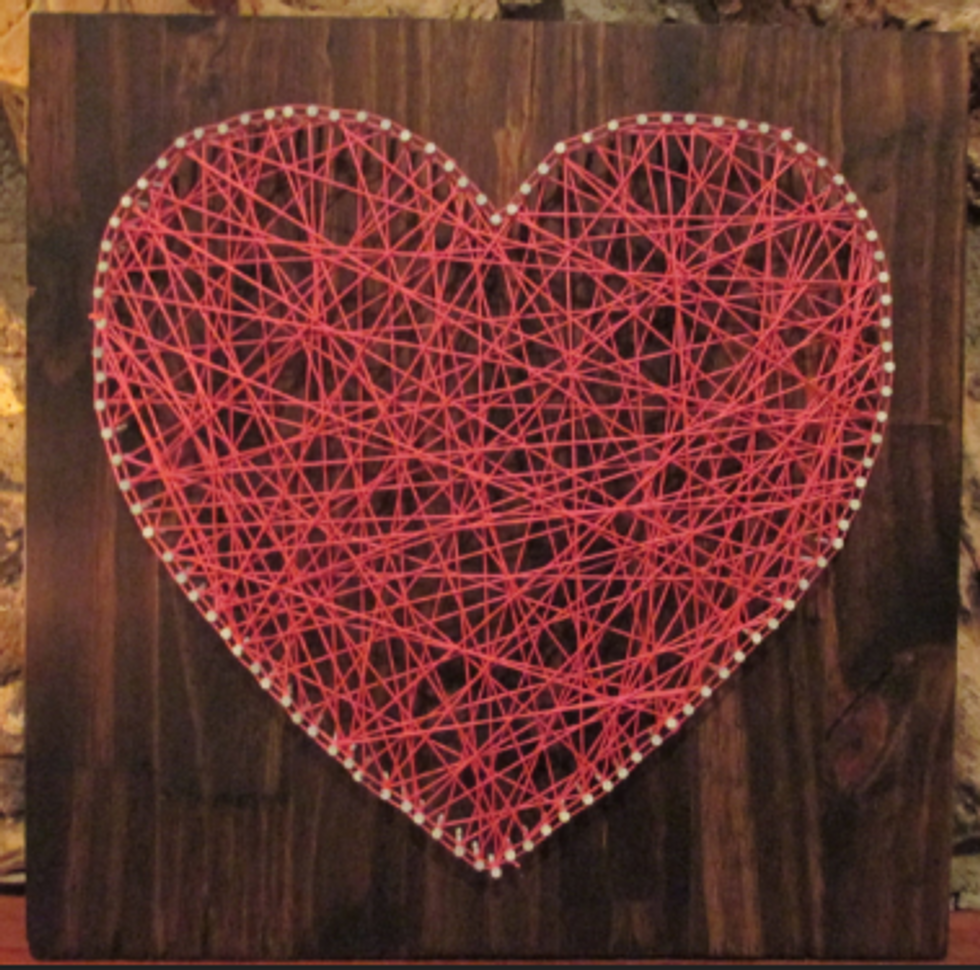 A simple and beautiful way to celebrate mom! Not only can you find a tutorial for any design via Youtube or Pinterest, but spelling out mom's name with her favorite colors could be her favorite gift. You'll pull on her heartstrings for sure! Instructions and supplies needed for a simple heart can be found here.
7. Bath Bombs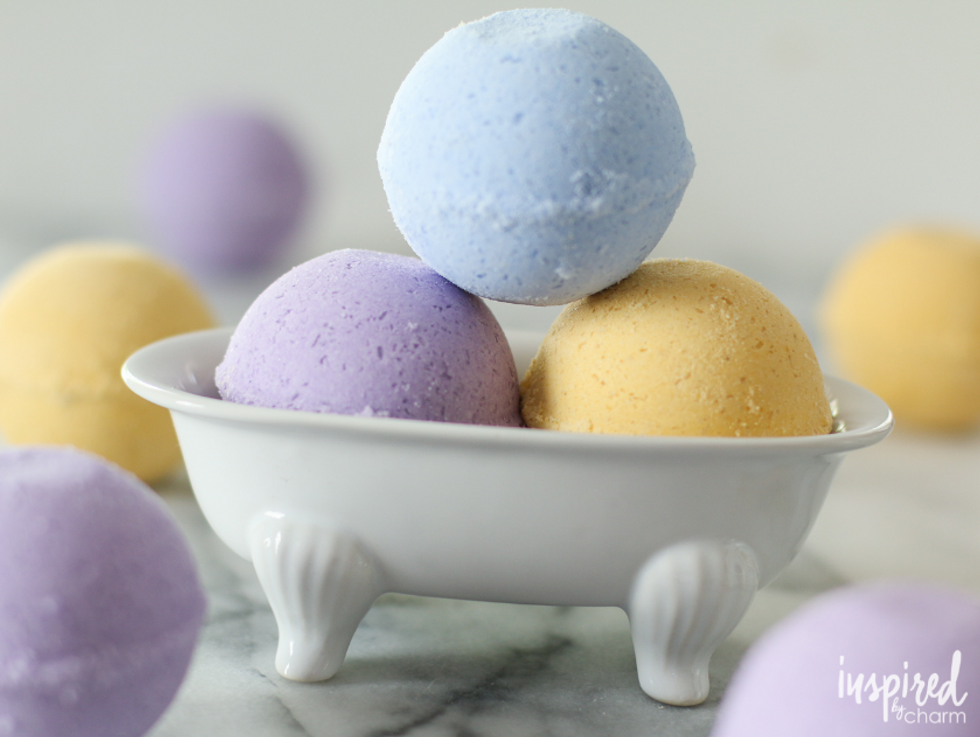 Contrary to popular belief, mom needs a little time to herself where she can kick back and relax. Not only will a hot bath do the trick, but a soothing and smoothing bath bomb with epsom salt will ease sore muscles and emit relaxing scents.
8. "Coupon" Book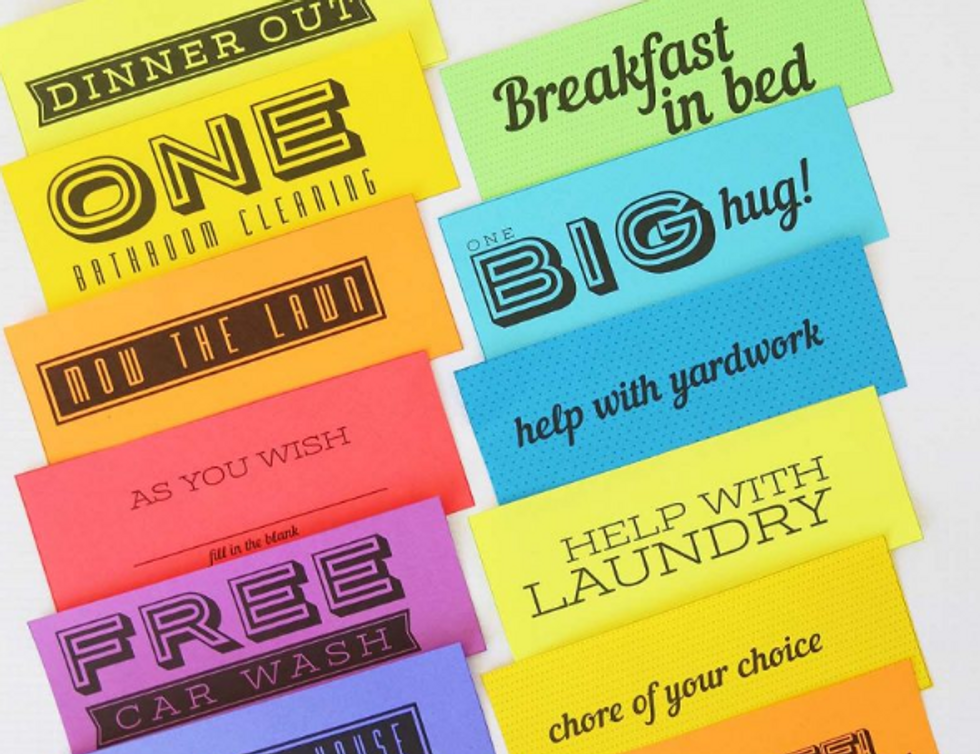 If there is one thing mom's love, its saving money with coupons. Make mom the coupon queen with this handy book of coupons that she can whip out at any time when she needs some time alone, someone to take over dish duty, or a designated driver.
9. Mani/Pedi in a Jar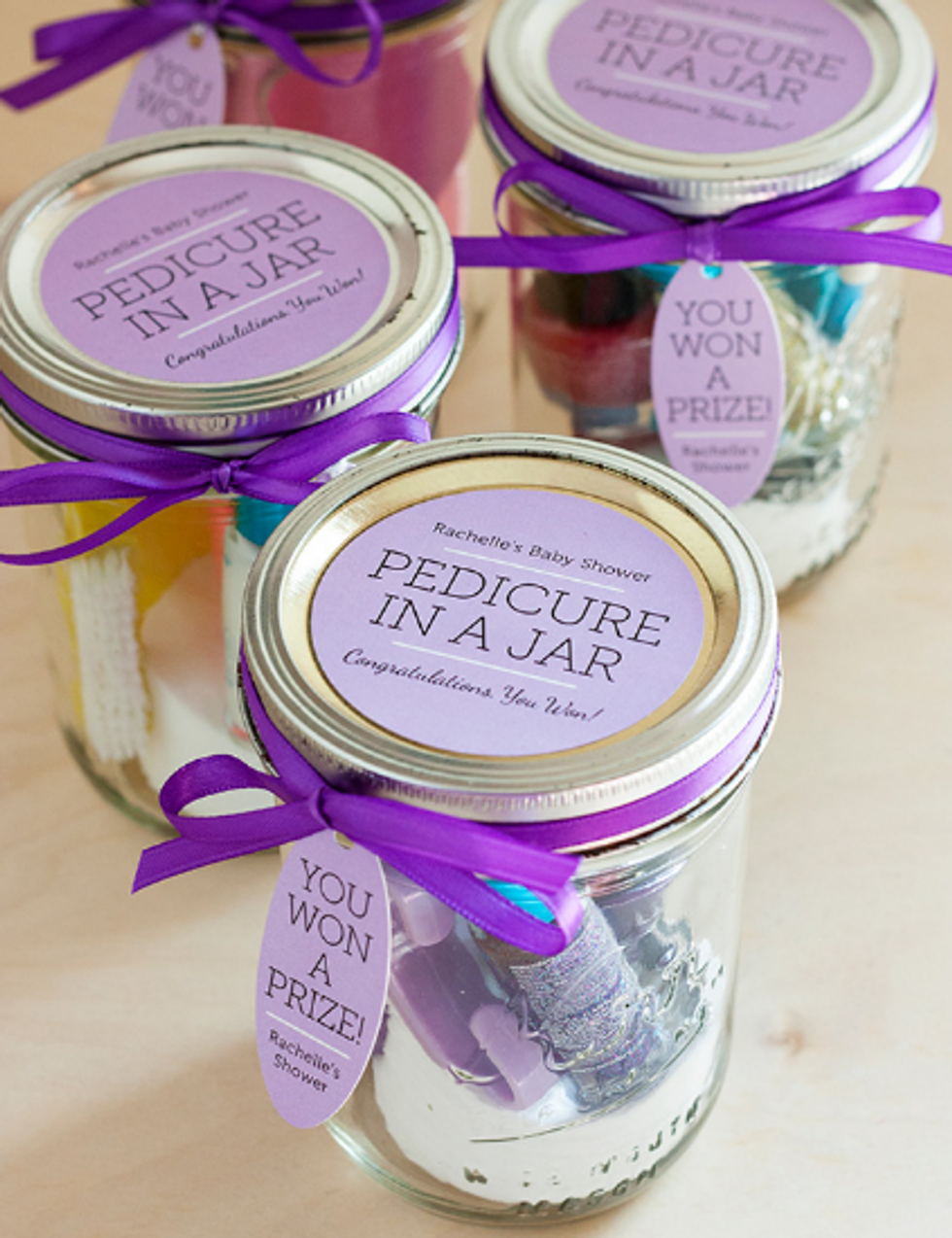 Tell mom to relax with a trip to the nail salon, or even the home-salon. Not only will she enjoy a new nail color, but she will now have a go-to set of tools for every home mani-pedi.
10. "Open When..." Letters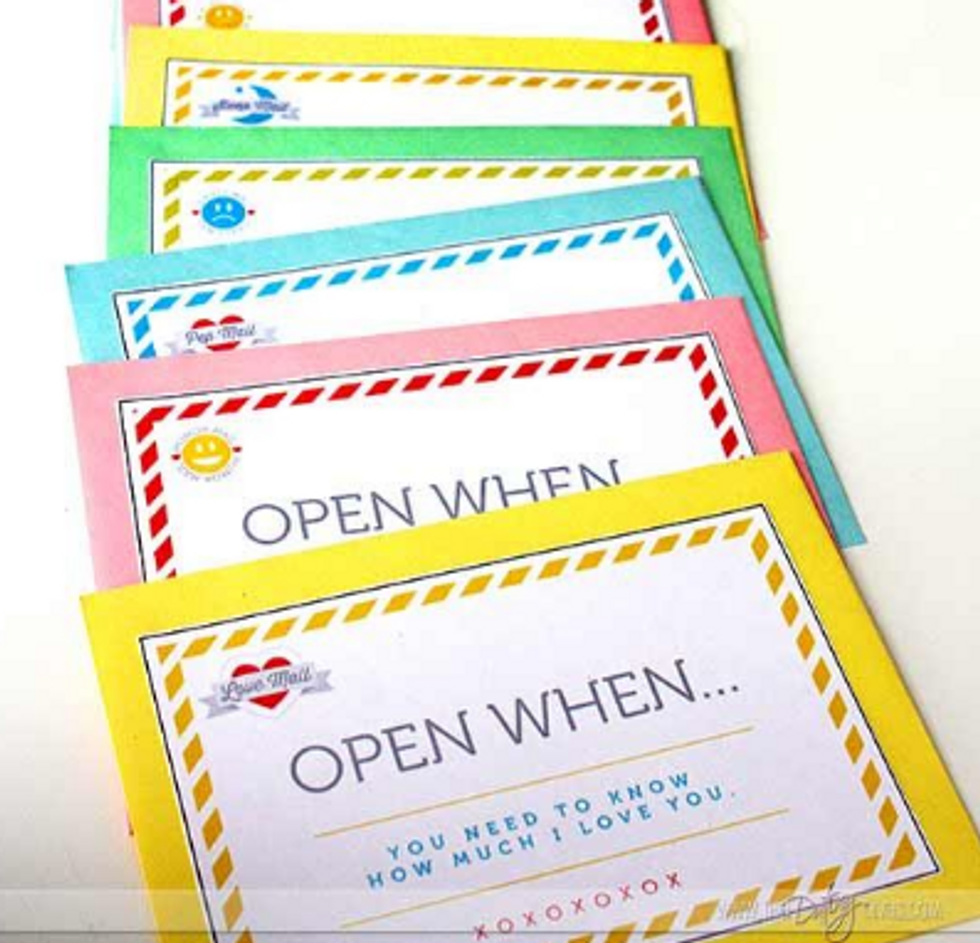 Sometimes life gets hard, we need a good laugh, and mom misses her kids. This is a great gift for kids who will take off for college next year and mom can't see you everyday! Here is a list of over 100 letter ideas.
11. Candy Flower Arrangement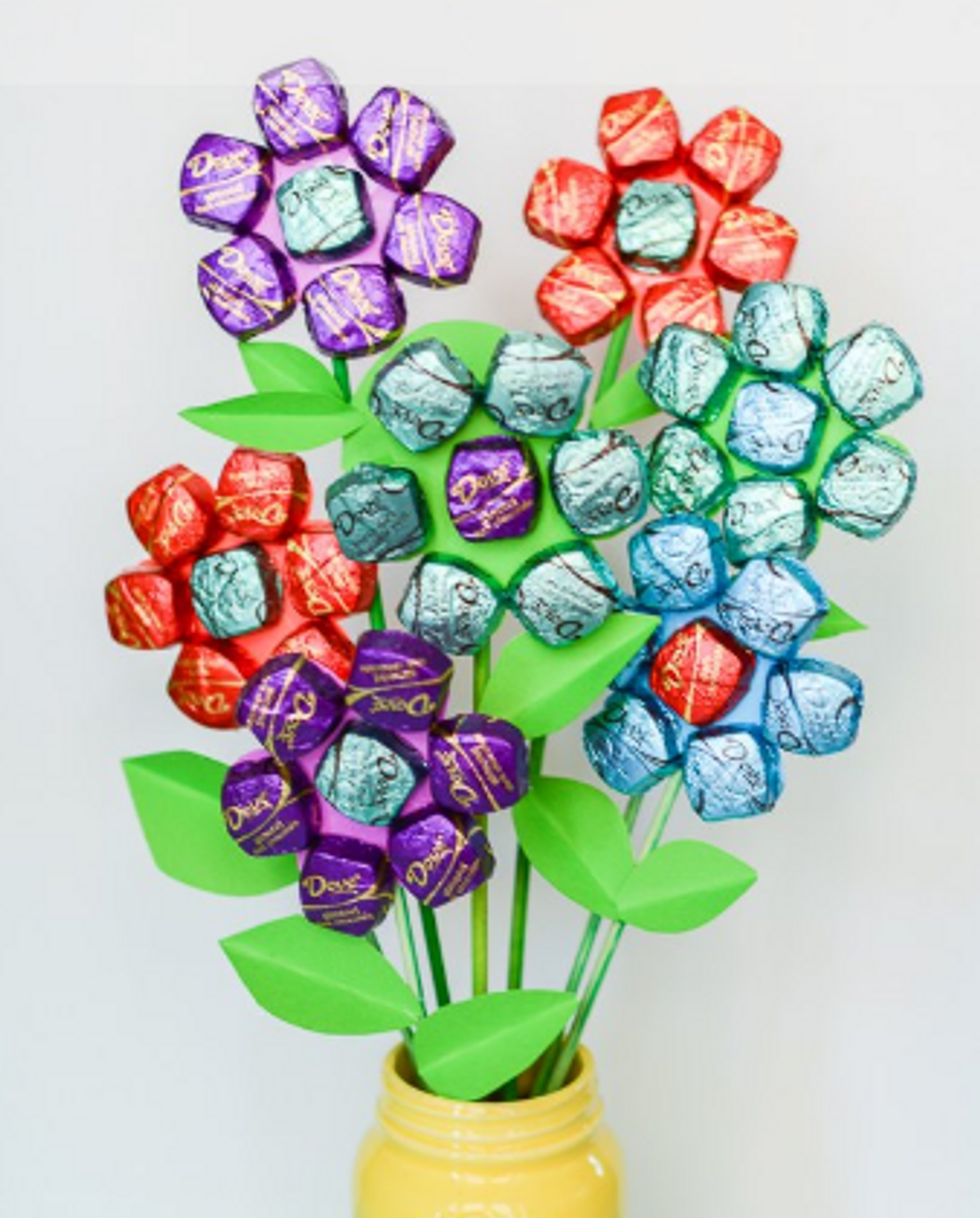 Mix two beautiful items - flowers and chocolate. Enough Said.
12. A Handwritten Letter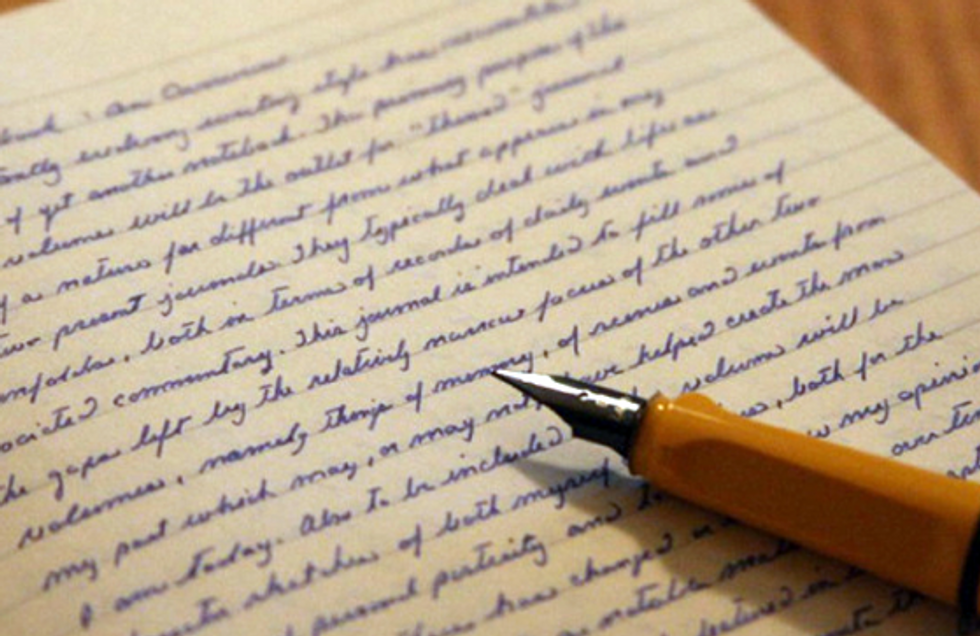 Ditch the overly expensive, cliche cards and write mom a sentimental appreciation letter. Mom's love cannot be consolidated to 140 characters or a short card!
13. Balloon-Strung Pictures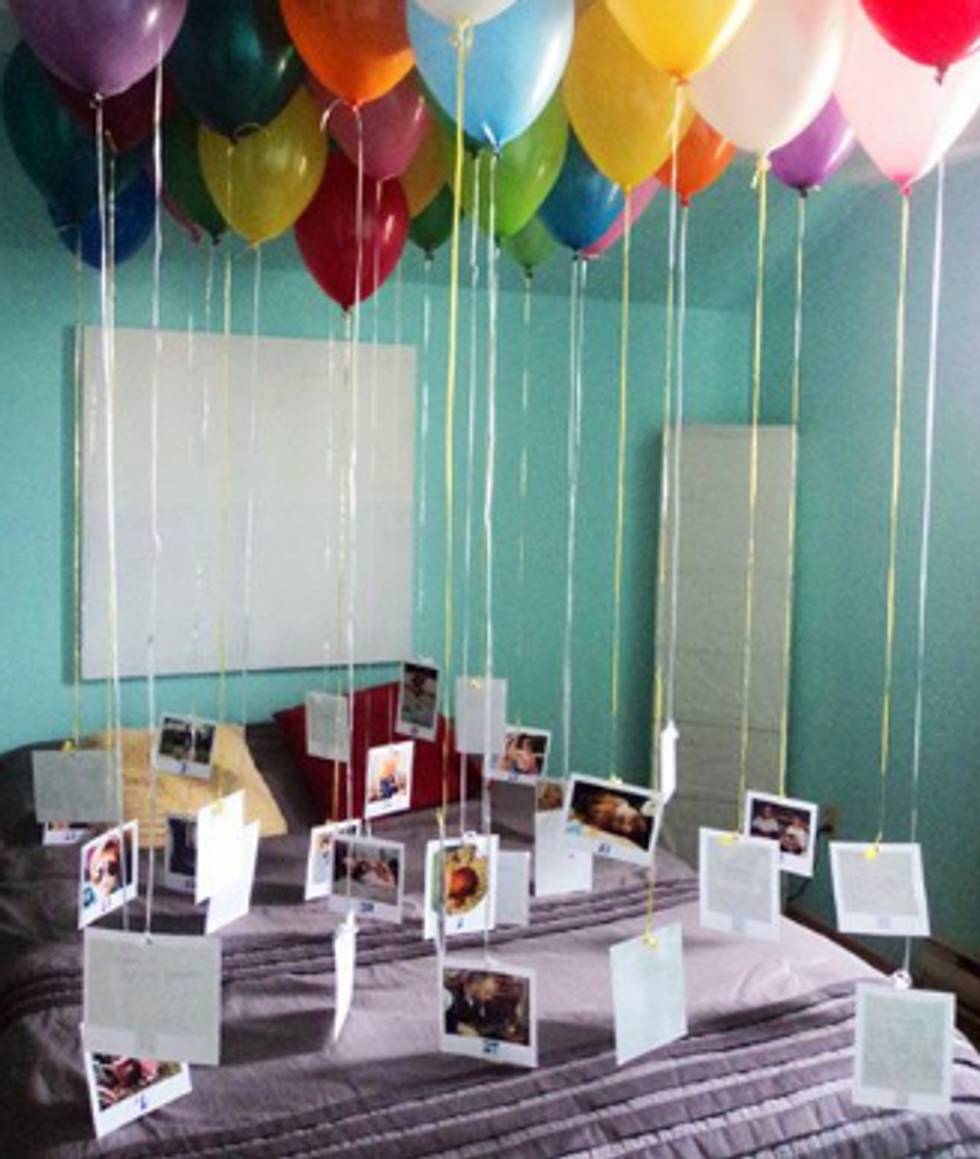 Decorate your home with colorful balloons holding all of mom's favorite pictures of her family. These can be spread out all around the house or a surprise for a certain room.
14. Coffee Basket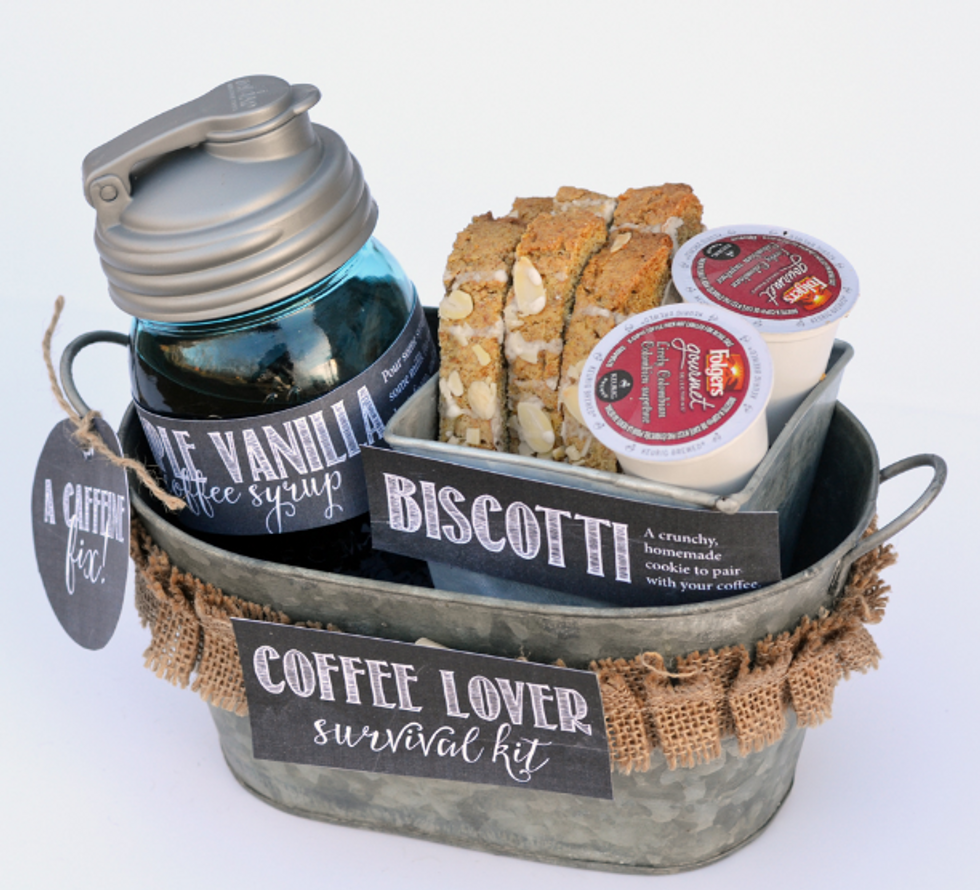 Mom probably can't survive the day without her caffeine, so buy her some of her favorite beans, flavorings, and even a new cute mug. If she has a Keurig or coffee brewing system, don't forget those K-cups! Mom will always start the day off right with your coffee. Ideas for items to put in your basket can be found here.
15. Movie Night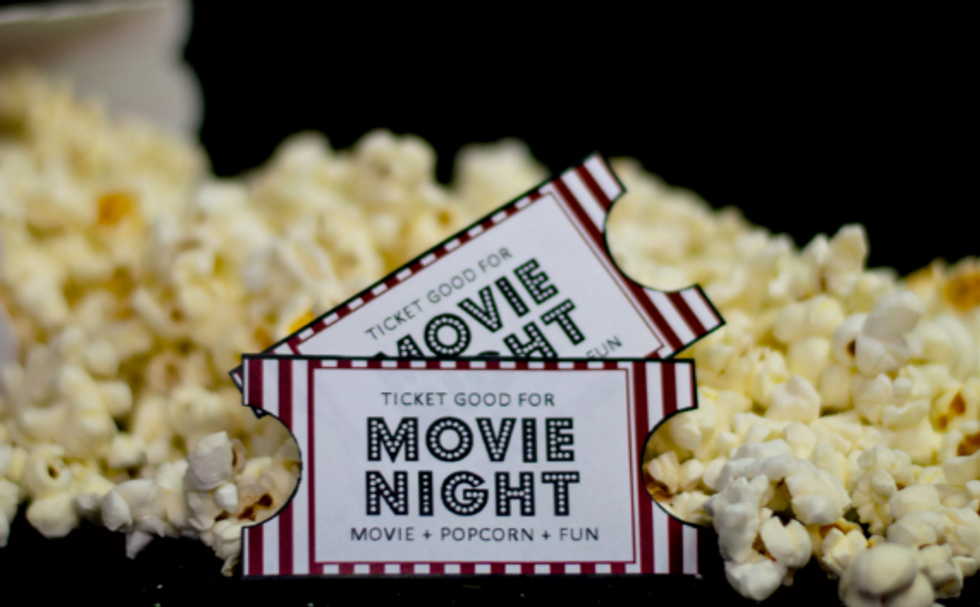 Either a night in or a night out - this choice is up to mom. If there is a movie in theaters mom has been dying to see take her out and treat her to some popcorn and candy. If nothing at the theater interests her, watch all of her favorite romantic comedies, mysteries, and George Clooney movies at home, of course still with popcorn and candy!