Christmas is right around the corner, and if you're anything like me, you're struggling to get gifts for all the people in your life. Shopping on a hardcore budget is tough, and fighting through crowds of people to find the perfect gift is even tougher. But sometimes, a handmade gift is better, (and cheaper!) than anything we can find in a store. I am obsessed with Pinterest--I'm a regular Craft Mom, and I love making homemade gifts for people every year. Here are 7 homemade crafts that are super easy, super cheap, and super sweet to give out this holiday season!
1. Snowglobes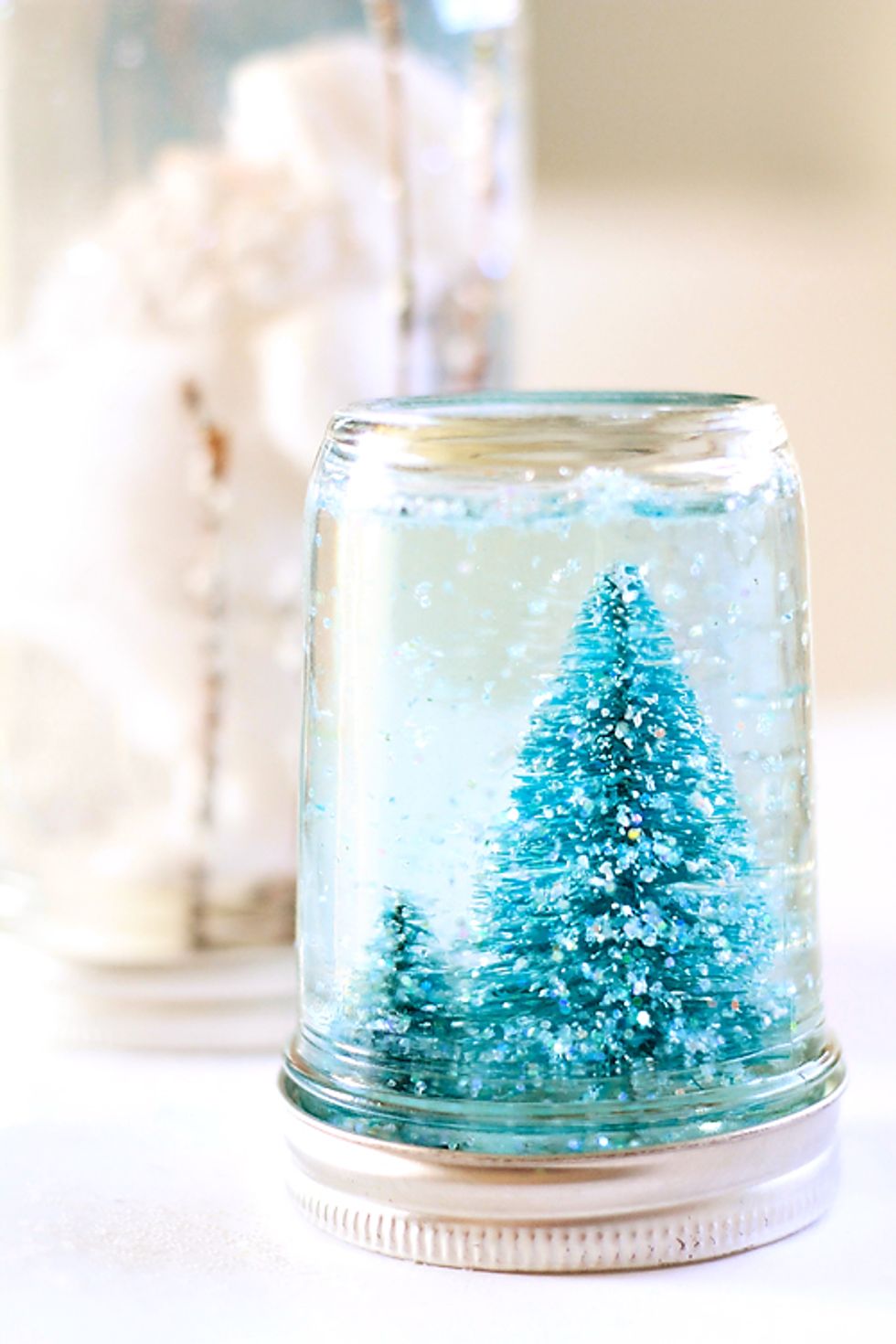 Snowglobes are surprisingly easy to make and super cute! I made a couple this year; the supplies cost less than $20 in total, and it only took about 10-15 minutes to assemble it!
Pro tip: Make sure to use hot glue to seal the lid--it can, and will, leak!
2. T-Shirt Bags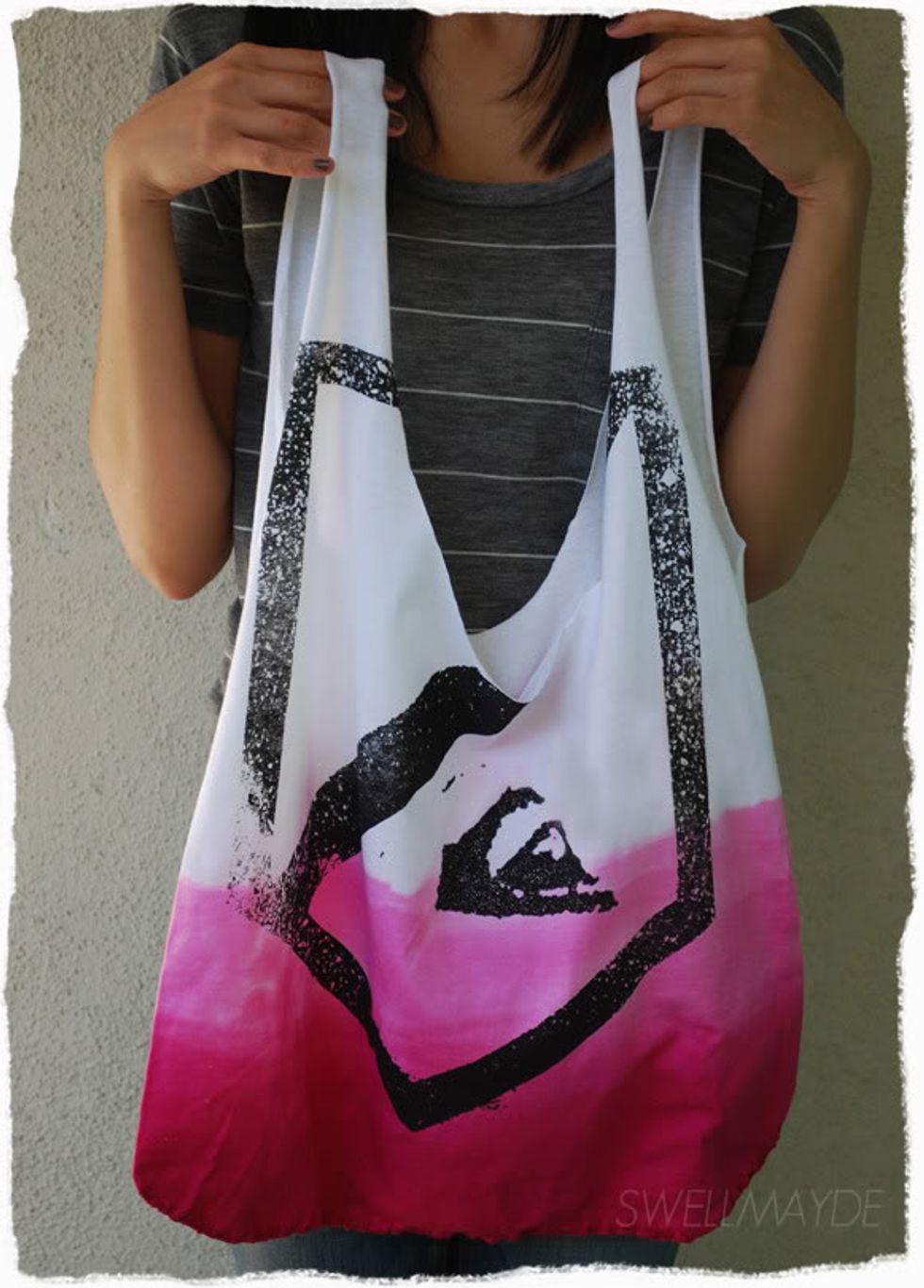 T-Shirt Bags are another quick and easy craft. You can use old t-shirts with a design, or you can get a plain t-shirt and iron on a design! Depending on the materials you use, this can cost around $10-15, and takes about 20-30 minutes, depending on how slowly you cut!
Pro tip: Use fabric scissors instead of regular scissors--it'll come out less jagged!
3. Resin Keychains
I recently learned how to make these. I thought it would be super complicated, but it was so easy I want to make everyone keychains! This one is a little more costly--the smallest package of resin mix is $15, and that's not including the pendant, clasp, etc. This craft can cost upwards of $30--but the finished product looks amazing! Creating the design and pouring the resin doesn't take very long at all--maybe 15 minutes max--but you have to let the resin dry for a minimum of 4 hours! The less resin you use, the longer it should dry. I used about a tablespoon of resin for mine and let it dry overnight, just to be safe!
Pro tip: Make sure to store it on a flat, covered surface--if it tips, the resin will spill, and if it's uncovered you risk getting dust and hair trapped inside!
4. Photo transfers
I love photographs--I've given out lots of framed pictures in my gift-giving past, but there's only so much creativity you get with frames. Wooden photo transfers are unique, rustic, and fun to make! Prep time is fast--10 minutes or less--but you have to let it dry overnight. Just like with the resin keychains, the longer you let it dry, the better!
Pro tip: Make sure you use enough mod podge! The first time I tried, only half the photo transferred because I didn't use enough of the solution.
5. Ceramic coasters
Ceramic coasters are more difficult to make, but they come out beautifully when they're done! These are surprisingly cheap to make--after purchasing the tiles, printing the photos, and getting the mod podge and hot glue, it can cost around $20 to make 10!
Pro tip: Patience is key with these. The mod podge might run on your pictures a little bit--but don't get discouraged! That's how it should look!
6. Candles
Candles, in my experience, tend to be an all-day production--but they smell so good and they look so pretty when done! They're also pretty expensive--a starter kit with wax, dye, essence, and wicks costs about $20 but depending on the container you put it in, you may need a larger wick!
Pro tip: Make sure you have a funnel you're okay with running and lots of newspaper. And whatever you do, don't use your as a place to pour your wax--if it flows down the drain, it'll clog!
7. Mason Jar Candle Holders
I haven't tried this craft yet, but it looks 1000x easier to make than the candles themselves! Mason jars cost anywhere from $1-5 depending on the size and style, and you can get a package of clear beads for just a few dollars! If you're not ready to commit to the candle itself, what better gift to give to the candle lovers in your life?
Pro tip: Different colored beads will give a different colored glow when you light the candle!