Digital Marketing Campaigns
5 Content Personalization Strategies To Use In Digital Marketing Campaigns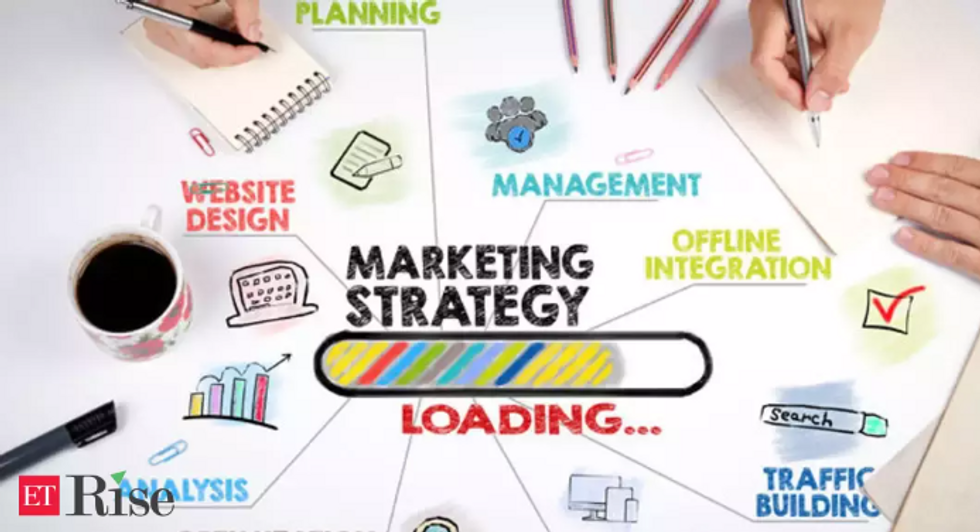 Digital Marketing
Traditionally marketing meant letting the customer experience speak for itself. People would share their opinions with others and discuss how well a particular product or service has performed in satisfying their needs. And really, that's all it took for a brand to take off. Slowly, competition increased, and advertising became the norm to get noticed. Billboards, newspapers, TV, radio, magazines, etc., everywhere it was all about selling the brand to the viewers or readers. With the advent of new-age technology, especially the internet, marketing has become digital. Now it is not about reaching the masses. Instead, it is about reaching the interested candidates (prospects) and customers in a manner that makes them feel valued and also increases your sales turnover. Therefore, it is all about using the right content personalization strategies in digital marketing campaigns. Today, we intend to arm you with five strategies that will lead you to a win-win situation.
5 Content Personalization Strategies To Use In Digital Marketing Campaigns
Before we begin with the strategies, it is necessary to understand that addressing the email as Dear sir/mam, first name, and last name will not cut it any longer. These are the emails that people mark as spam or delete without reading. You need content that appeals to them without making you feel like a creepy stalker.
1. Customize The Content By Vertical - Verticals are business niches where sellers serve a particular audience and their needs. ECommerce businesses are progressively serving these markets because of the minimal overhead expense and the power to reach a broader audience. But the buyers within each vertical may differ vastly in their needs.

For example, your company makes ready-to-eat packaged foods. People in the restaurant business will want only fresh produce, those in healthcare will be attracted by its nutritional value, and busy professionals will find no prep work in cooking a more appealing aspect. The point is each section will not want to receive, see, or read content that is not per their interest. Therefore, until you tailor the content as per the vertical, you will not hit the right spot.

It is now up to the marketer to design and develop content they wish the prospective buyer to discover online. Fortunately, by leveraging the power of technology through tools and platforms like Google Optimize, Adobe Target, Hubspot, etc., they can quickly deliver a customized and relevant experience. In turn, customer engagement will increase, and they will be more likely to buy what you offer.

2. Segmentation Is Necessary - Before getting into the why of segmentation, here's a quick bit of info for you to chew upon. An estimated 77% of email ROI is solely due to campaigns that are segmented, focused, and triggered campaigns. Regrettably, almost 42% of marketers don't believe in segmenting their audience, and of those who do, only 4% do by different data types.

Segmentation can be accomplished in numerous forms. You can segment the audience on the basis of job titles in the industry verticals to current or potential customers. Segmentation can also consider geographic, demographic, psychographic, and behavioral aspects of the actual to a prospective customer. Having a good "IP Geolocation API" or "IP Geolocation Database" is a step in the right direction.

With segmentation, marketers can grab the attention of the right audience in the right way. In this manner, you will see definitive improvement in engagements making your digital marketing campaigns more efficient.

3. Targeted Ads - Your customers are online on a laptop, a smartphone, or a tablet. Therefore, you need to approach them digitally. Studies show that digital ads are indeed one of the most effective ways to attract potential clients and nurture current ones. But is crucial to remember that without proper targeting and the budget to spend on advertising, all your efforts can prove to be a waste. So if you want to roll in dollars, you have to make every penny count, and that is possible only with strategic customer targeting.

You need to consider where your customers are, what they are searching for, the keywords they use, their buying habits, etc. All this information will help marketers place their ads with the right keywords that will lead the targeted audience to your website or initiate them to click on the CTA (Call To Action) button.

4. Create Customer Personas - All audiences are not the same. Never make the mistake of putting them all under one category. Some have more spending power, others not so much. Some like one thing and others something different. So you cannot say they are all the same. Therefore, it is essential to build different customer personas, all of whom fit the bill of your most likely to convert candidates. Dive into understanding your customers and appeal to them with feedback and messages that resonate with different personas.

5. Marketing Based On Stage In Sales Cycle - B2B marketers face a serious challenge in engaging buyers parked at different stages in the sales cycle. The marketers obviously need to pursue the customers at the top of the funnel with different content as opposed to those somewhere in the middle or almost the end of it. Consequently, mapping the customer journey from start to finish and across all touch points is crucial. It will give you a clear idea of how to pursue the customer and coax them into completing the sale. Tailoring separate content for enticing customers at different stages in the sales cycle will increase the conversion rates and also increase your revenue.

Takeaway
In digital marketing, the best way to deliver content personalization is by creating a completely personalized experience for the leads and customers alike. In addition, marketers must also do ROI modeling to work out the expense of personalization. Finally, the key to content personalization is using the right tools and strategies. Creating content tailored for each vertical, segmented by visitors, propelled by targeted advertising for each customer persona, and reaching out to all leads and customers in different stages in the sales cycle will resonate across your entire marketing team and produce the results your business needs to grow.