Dia de los Muertos - So Much More Than Just Sugar Skulls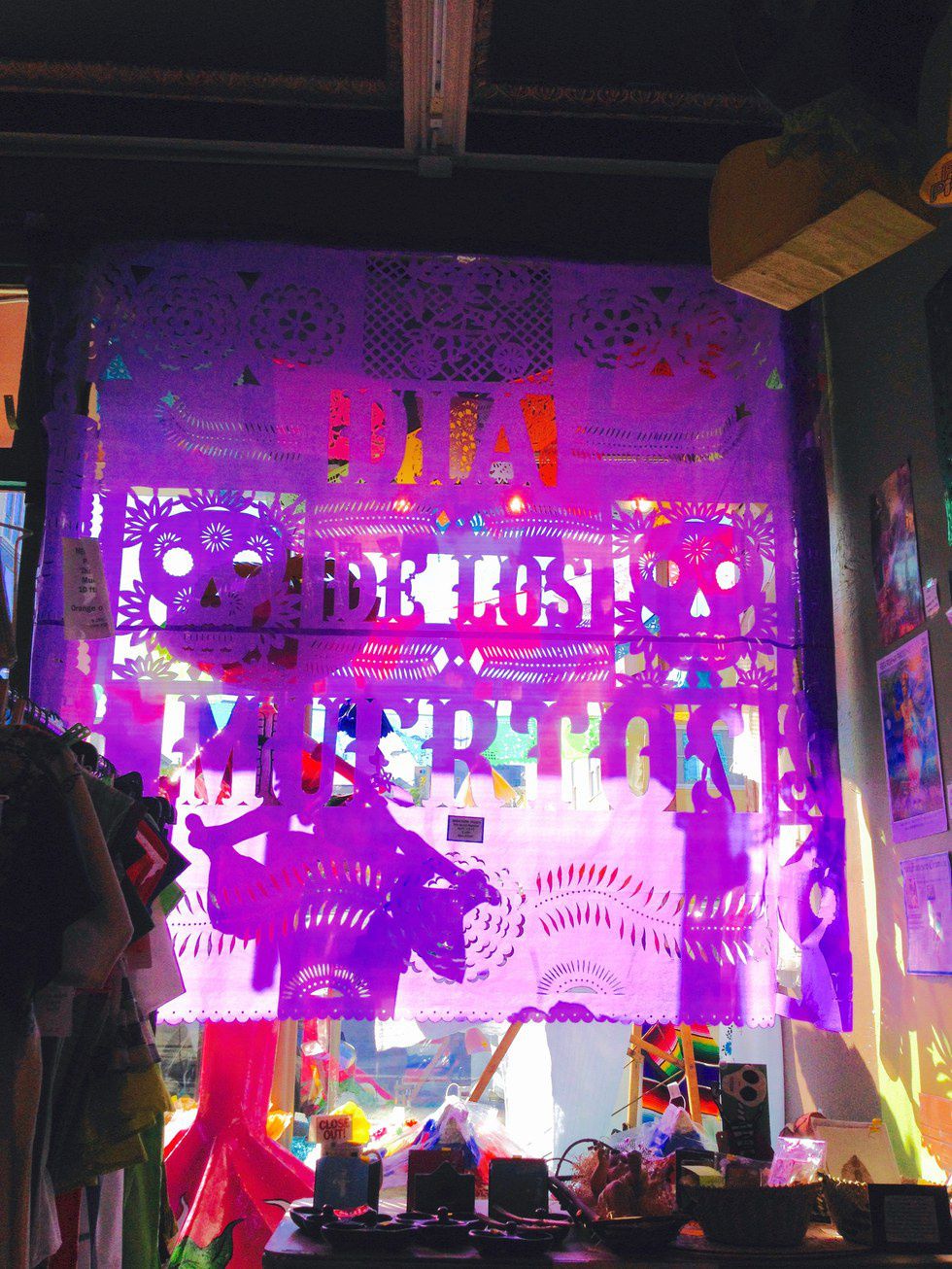 One of the most sought after tutorials on Youtube for Halloween consist of the sugar skull tutorial. But what many don't know is that the sugar skulls are not a symbol of Halloween in Mexico or to Mexicans, but a symbol of one of the most recognized holidays celebrated by them.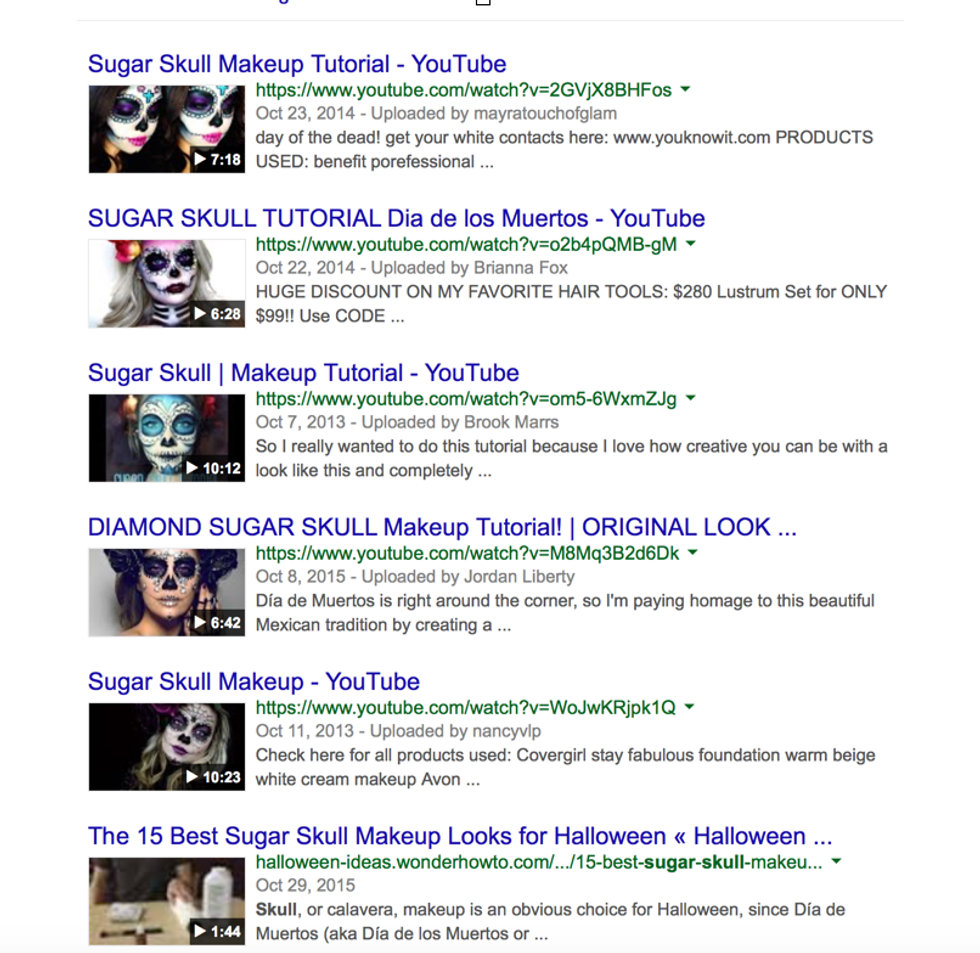 This holiday is known as Dia de los Muertos, or Day of the Dead, which coincides with the Catholic All Saints' Day and All Souls' Day. It is believed by observers of the holiday that it is within these dates, the souls of their beloved that have passed away on Earth, come back on November 1 and November 2 to walk amongst the living again.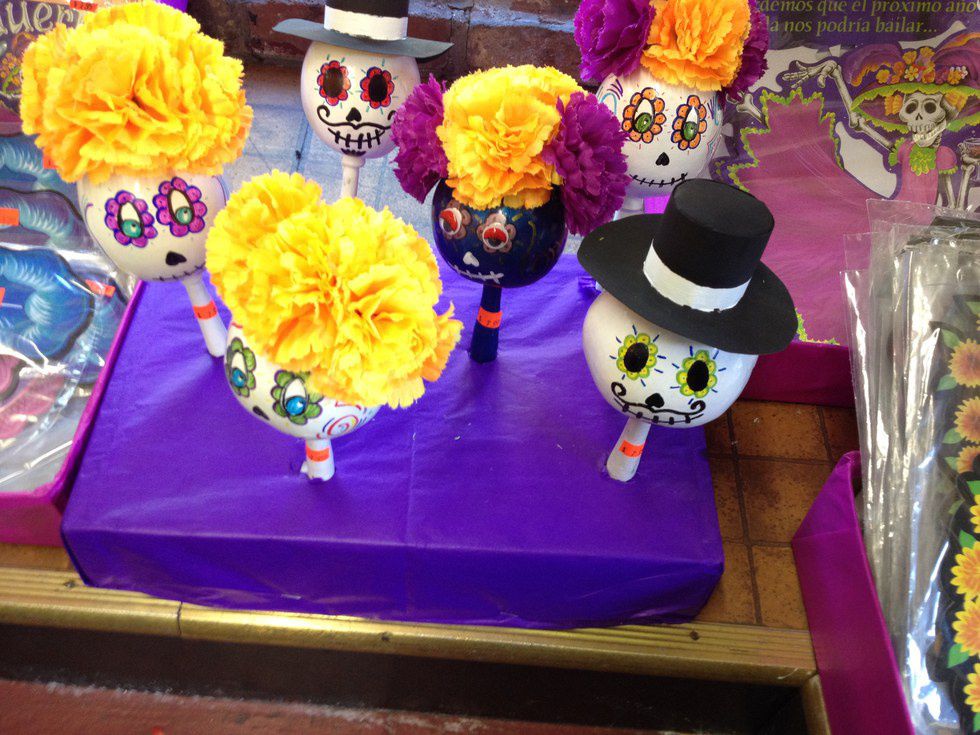 In preparation for this holiday, many families build an altar at home with pictures of the deceased. Some traditional objects you might find on this altar would be the flowers of the holiday (Marigolds), fruits, chocolates, pan dulce (sweetbread), pan muerto, and of course, sugar skulls. However, you can also find the deceased member's favorite meal on the altar as well as their favorite drinks and a glass of water for the weary spirits that have made the long trip from heaven.
My father recalls these days of his childhood in Mexico, as joyful moments where they would remember the dead November 2nd by going to the cemetery where they were buried. Once there they would decorate the tombs in similar ways that they decorated the altars back at home. My mother, though not Mexican but from Guatemala, describes the similar fashion in which they would celebrate it in her town, with vigils and prayers dedicated for those who have long passed away.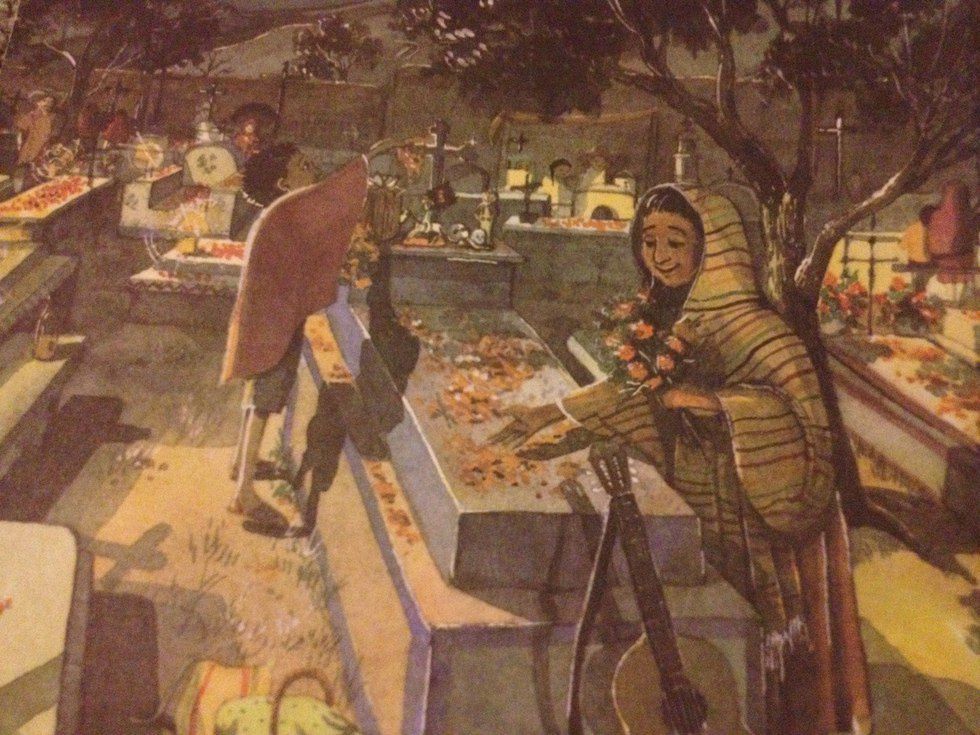 What I have always loved about this traditional holiday, and even more now that I have grown to realize the importance these small practices have, is the way Mexico and the Latin culture in general, faces death. In American culture, one of the most biggest fears people have is the fear of death because it is known that death is imminent and at some point we all will cease to exist on this Earth. They fear the unknown after death and death itself.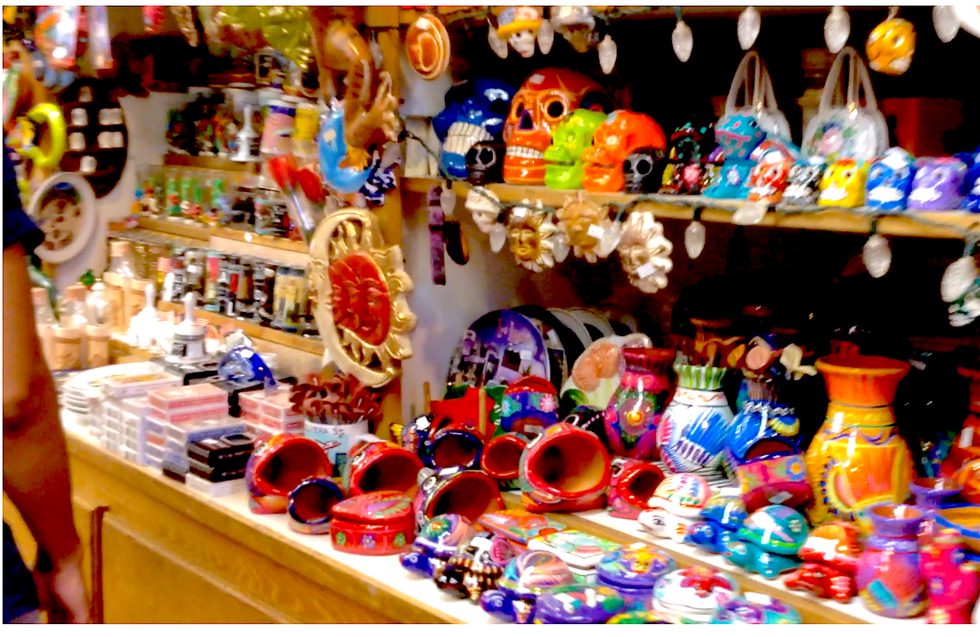 Day of the Dead is a holiday that reinforces the idea that life is a continuing cycle, that even in death we are never forgotten by the loved ones who remain living. La Catrina, a culturally layered skeleton character in Mexico symbolizing death, is costumed by citizens and used in comedic acts. David de la Torre, a curator of San Francisco's Mexican Museum, describes the importance La Catrina plays as a symbol of the Mexican people's "willingness to laugh at death itself."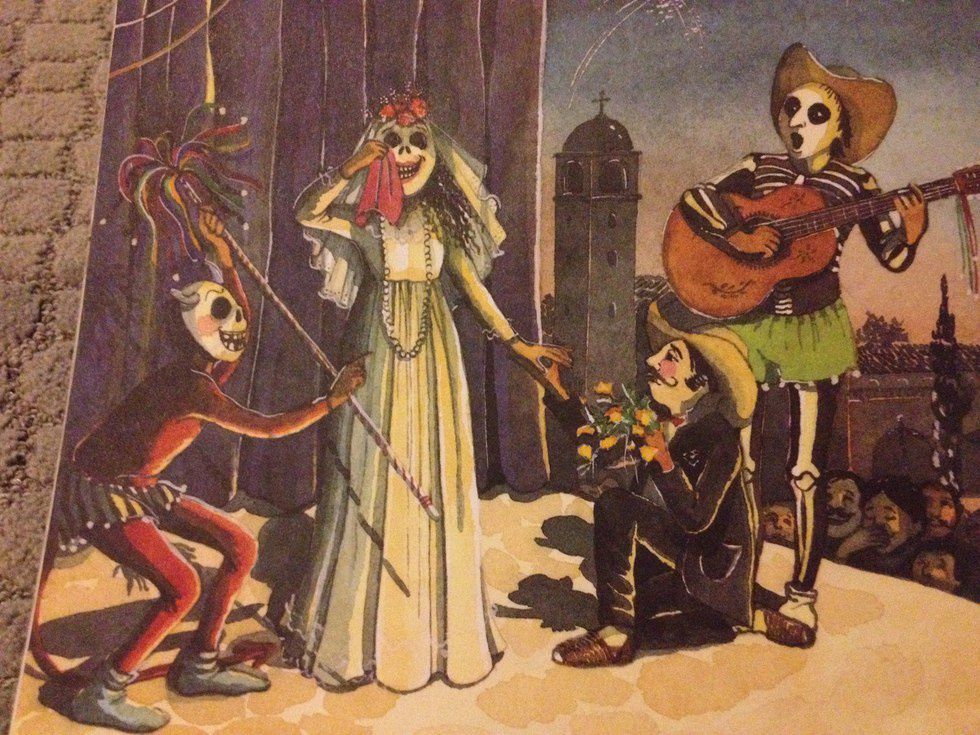 To me this day only continues to show me that the people are strong; that even when all seems dark, we can light the way with candles, music, flowers, and food. That culture can always be one of the strongest tools to beat any obstacles, even that of death itself. And that we should always remember our loved ones, not as how they left this Earth, but how they chose to live here.