On the heels of the fall classic about to kick off for Major League Baseball, the league welcomes sadness and hardship with the loss of a young ace Jose Fernandez. While teams clinch divisions and are fighting for wild card spots, the whole sporting world grieved how'd they lost a young talent and spirit, best pitcher at home had his life taken away in a boating accident in South Florida.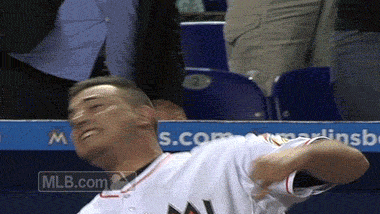 Early Sunday morning, reports state that Fernandez and a couple of friends were involved in a boating accident that leads to all of them dying. A life ended way to soon, Fernandez was just naturalized as a U.S. citizen 2015, his wife just announced she was expecting their first born child. Fernandez was living proof that the American dream is possible. After fleeing from Cuban with his mother after failed attempts at a new life, on the third attempt taking a boat to Mexico from Cuba with his mother. A wave crashed over the boats deck that took his mother ashore. Just acting off instinct he jumped in and paddled his way to her and together they swam back to the boat and the captain. When they were attempting to cross the border in Texas, immigration welcomed them, this was in 2008. He worked as a Cuban national team coach, got his fastball to the high 90s, learned English, and lead his high school team to two state titles. Drafted in 2011, all star by 2013, Fernandez was off to a strong start this season, coming after Tommy John surgery.
Dee Gordon right now: pic.twitter.com/PACYWpqQcT
— Alex Ferrer (@AFFerrer_) September">https://twitter.com/AFFerrer_/status/7800772282855... 25, 2016
<script async src="//platform.twitter.com/widgets.js" charset="utf-8"></script>
The Florida Marlins honored Fernandez by placing his cap and number at the mound. The place where normally dominated was honored in remembrance for him. One player, Dee Gordon, probably the closest teammate to Fernandez on the club, took it with a heavy heart. While the stadium is empty all you see is Gordon alone in his thoughts getting over whelmed with emotions that he just lost his best friend. On Monday night the Marlins were scheduled to resume action after canceling Sunday's game. Gordon's first at bat of the night hit a home run. While rounding the bases you could evidently see Gordon full of emotion and breaking out in tears. His teammates congratulate him as he enters the dugout being hugged by his teammates. His first homerun of the season was for his fallen friend. Dee Gordon is a real one.