At the beginning of summer, I had never felt more motivated to go to my local YMCA and get into a routine of working out, eating right, and losing weight.
I had the mindset that I would be going to the gym for at least 60 minutes 5 or 6 days a week, with Sunday as my rest day. I was also drinking a lot of water, eating an abundance of fruits and vegetables, and keeping track of everything that I ate in a notebook I had bought with that purpose. However, my summer quickly changed courses in a way that I was not expecting, and I lost track of time.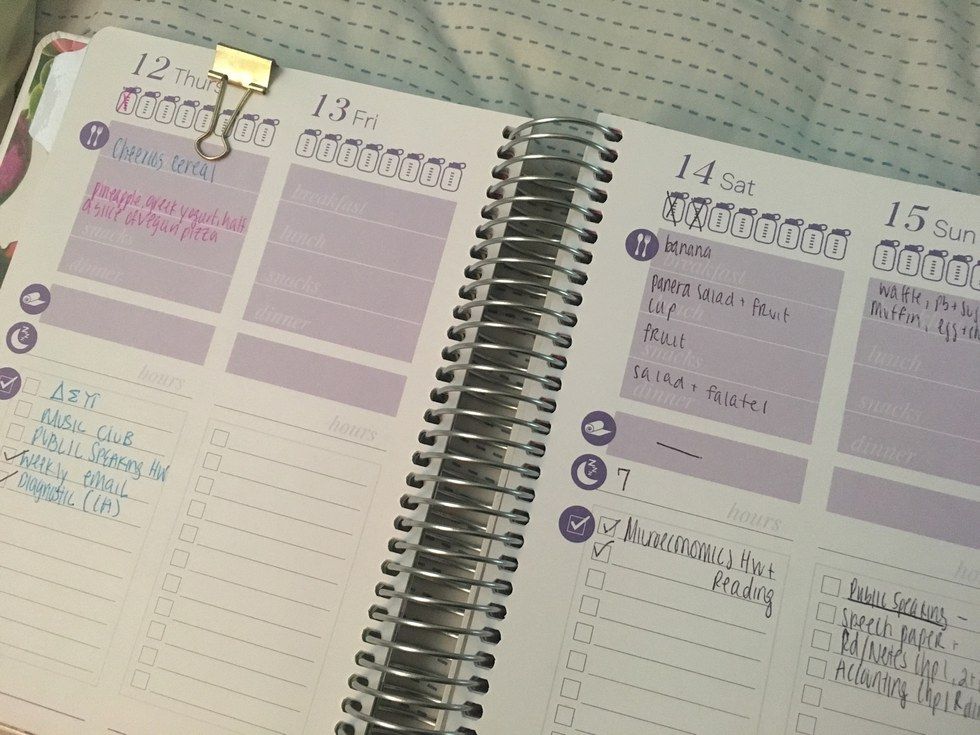 Here I am at the beginning of August, and I maybe got in a dozen cardio sessions with my favorite corner treadmill at the gym. To say I'm slightly disappointed would be correct. I had big plans for the course of my body this summer, and I let my body down. But I am here to tell you, if you are having similar feelings for neglecting your body this summer, that it is okay that you gave yourself a break.
As a college student, time moves so fast, that sometimes, I just simply feel like I am living in a world without time. Here I am, moving back into my dorm in 11 days, as a junior in college, when I was JUST a freshman. In college, we are always trying to squeeze the most out of everything we do. I feel like I have to get involved with every department, club, and program on my campus- partly because I want to experience it all, and partly because I don't want to have any regrets in the years after I graduate because I neglected to participate in something.
When I am on campus, I try to also spend as much time as I can in the gym, but sometimes there just aren't enough hours in the day for it. Moving back home, I was excited to have the time to go to the gym, and even though it once again didn't happen this summer, I have come to the conclusion that is okay sometimes to give yourself a break. I love myself, and I have learned that self-love is what is the most important before focusing on anyone else. I have done a lot of thinking this summer, and I have decided that instead of scolding myself or criticizing for something I didn't do, I should be focusing on how much I did do, and in turn, this made me a lot happier of a person.
So if you're one of those people that also fell off the treadmill this summer (not literally), just know that the beginning of fall is approaching, and with a new semester is more time to start at the beginning again and maybe even be on time for your dates with the gym, if it's what makes you feel good.