On December 4, 2017, President Trump announced his plans to reduce the size of Utah's Bears Ears National Monument by 85 percent and Grand Staircase-Escalante National Monument by 50 percent. Carried out, it could be the largest reduction of public land in United States history.
This move will effectively reverse Presidents Obama and Clinton's invoking of the Antiquities Act, which has created monuments later deemed as national parks like the Grand Canyon, Acadia and Olympic, in 2016 and 1996 respectively, officially declaring the two areas national monuments under federal law.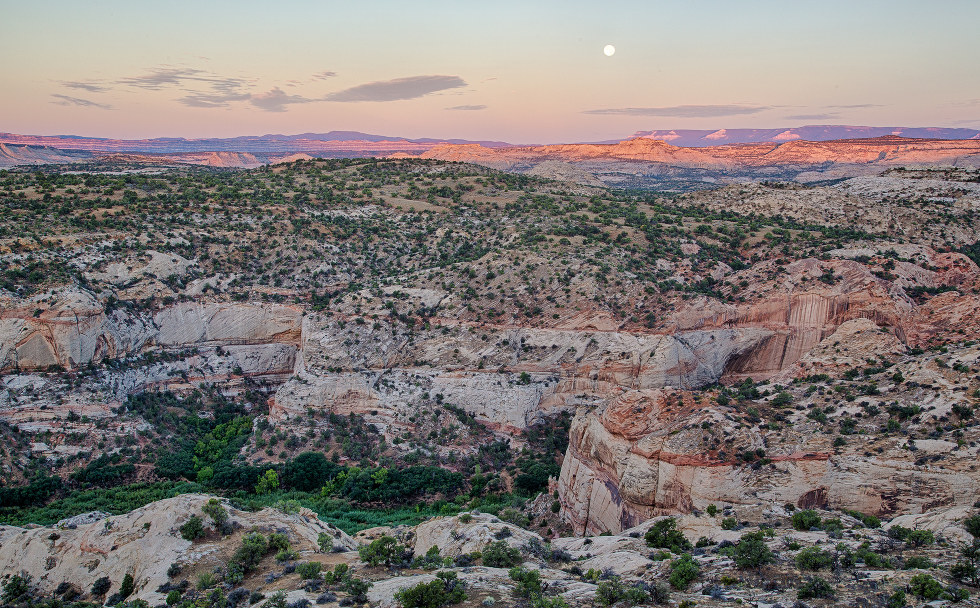 These declarations protect the land from mineral and oil exploitation, commercial development and the misappropriation of Native American reservations and artifacts. While previous presidents have made smaller changes to national monument boundaries in the past, only one has tried to reduce the size of monuments this drastically, Woodrow Wilson in 1915.
Trump's plans aren't new, either. Conversations surrounding the Antiquities Act and its protected lands began in April with Trump's order to the Department of the Interior to review national monuments over 100,000 acres created since 1996.
And since April, Native and environmental organizations have been fighting the idea of shrinking national monuments.
The Bears Ears Inter-Tribal Coalition has filed a lawsuit. Outdoor clothing company Patagonia has teamed up with Friends of Cedar Mesa, Utah Dine Bikeyah and Archeology Southwest to file suit.
The entirety of the Navajo Nation has intent to sue the Trump administration.
According to the Bureau of Land Management itself, Bears Ears is a "significant cultural landscape...with thousands of archaeological sites and important areas of spiritual significance."
"These lands are sacred to many Native American tribes today, who use the lands for ceremonies, collecting medicinal and edible plants, and gathering materials for crafting baskets and footwear. Their recommendations will ensure management decisions reflect tribal expertise and traditional and historical knowledge."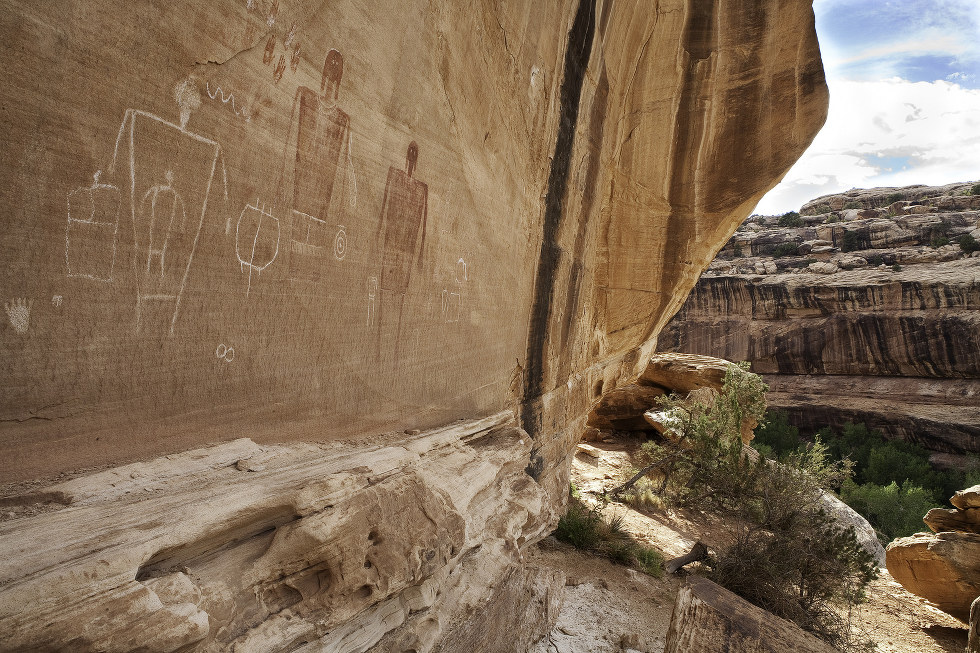 Does it sound like they're actually considering "tribal expertise" now?
The Bureau also notes that Grand Staircase's "world-class dinosaur excavations have yielded more information about ecosystem change at the end of the dinosaur era than almost any other place in the world."
"Among the fossil finds, paleontologists have identified dinosaurs not previously known to have inhabited this region, as well as several new species."
Apparently, big oil's money is a more important asset than paleontological finds that teach us about the history of our planet and may aid us in creating a sustainable environment for generations to come.
Legal scholars have also asserted their position, claiming the authority to drastically reduce the size of national monuments does not lie with the president, but Congress instead. Neither the Antiquities Act nor the Federal Land Policy and Management Act allow for executive action by the president in dealings with public land.
Retired lawyer and current chair of the Mid-Atlantic Regional Council of the National Parks Conservation Association wrote in an op-ed for the Washington Post that while proponents of Trump's order argue that the Constitution's allocation of executive power to the president, "we are not here dealing with any power granted the president under the Constitution, but instead with the management of federal lands."
"The Constitution's property clause grants that power not to the president, but exclusively to Congress."
"In the Antiquities Act, Congress chose to delegate a portion of this power to the president to designate national monuments. Therefore, the issue is not whether the Constitution's grant of executive power conveys the power to revoke national monuments, but whether Congress has given that power to the president."
So, not only is Trump stealing land from Native Americans and the general American public while advocating for oil and gas fracking — one of the most harmful fossil fuel practices — and the removal of fossil evidence from protected lands, he literally is not allowed to do this under law.
Bears Ears and Grand Staircase aren't special cases. If Trump were planning to do this to the Grand Canyon instead, everyone would be outraged.
Imagine losing the beauty of 1900 square miles of rich, red rock, historic hiking trails and rolling rivers to appease the desires of fossil fuel giants. Imagine losing half of the Giant Sequoia in California, or the Vermilion Cliffs in Arizona.
These time-honored wonders of nature could be subject to private interests and environmentally-harmful practices at the very sound of Trump's orders.
And that's exactly what's happening in Bears Ears and Grand Staircase. These are living museums and they're going to be destroyed.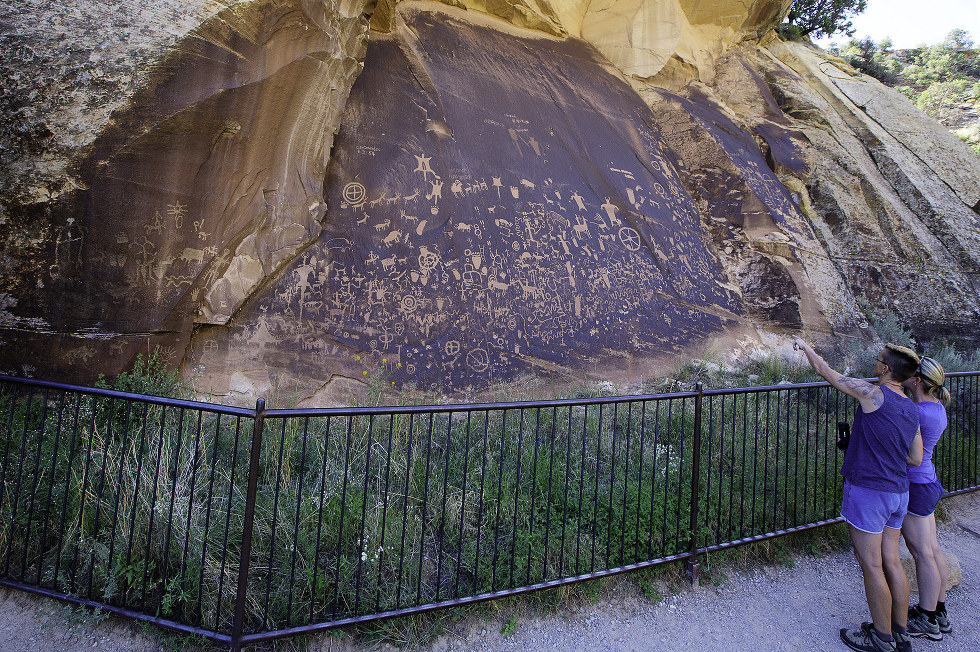 No, this is not a win for the American people. No, returning control of these lands to the states, who will most likely sell out for private interests, will not give rural America a voice.
No, the ownership of public land by the federal government is not a bureaucratic abuse of democracy and power – it's conserving and protecting precious land that belongs to the Natives that call it sacred, the wildlife that thrives in it and the people that enjoy its beauty.
This cannot be a partisan issue anymore. It never should have been.
Mr. President, stop prioritizing private money, fossil fuel giants and corporate interests over the environment.