Owego, New York. The tiny, picturesque village I call home. Home to around 4,000 people, Owego is nestled in the hills of Upstate New York. Just a hop, skip and a jump from Ithaca, New York, Owego has a lot more to it than meets the eye.
Home to great restaurants, little unique shops, and an iconic courthouse, the once voted "Coolest Small Town in America", has shaped who I am in so many ways.
For the past eighteen years of my life, I have lived in Owego. When I decided that I wanted to go away to college, I couldn't wait to get out. The seemingly small, quiet town was boring to a teenager like me. I wanted something new and exciting.
Now that I am away, I can appreciate all that Owego gave me. A fantastic high school journey, lots of job experience, many life long friends, Owego was able to provide me with it all.
I went to high school at Owego Free Academy. I graduated with a class of around 170 students. My classes were small and towards the end of high school, I knew more about people than I wanted to know sometimes. But this meant that my classmates and I were able to bond. The teachers at OFA were able to dedicate lots of time to get to know students. We were able to connect as a school. When there was a tragedy, as it seemed there often sadly was, we would all come together to pick each other up and move forward. On the other hand, when there was a victory, the school celebrated for what seemed like days. You don't get to experience that at giant high schools.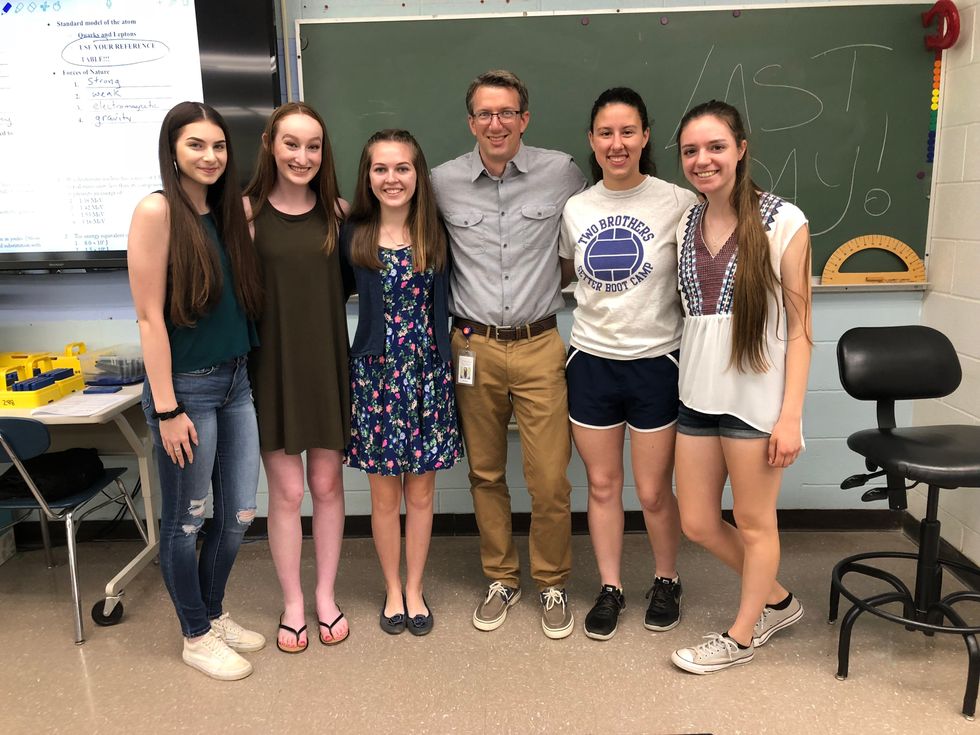 Arguably one of the best teachers at OFA, Senko!AnneMarie C. Mantei
I have been able to work at the summer hot spot, Ice Cream Works! as a server. Working alongside your friends, making ice cream sundaes, waiting on friendly faces that you know ... how could it get any better? Working for a family business connects you with people in so many ways. I can't go anywhere without seeing a customer I know and getting a wave! Working at Ice Cream Works has only enhanced the "small-town experience" I had growing up. Being employed by some of the nicest people in Owego helps too.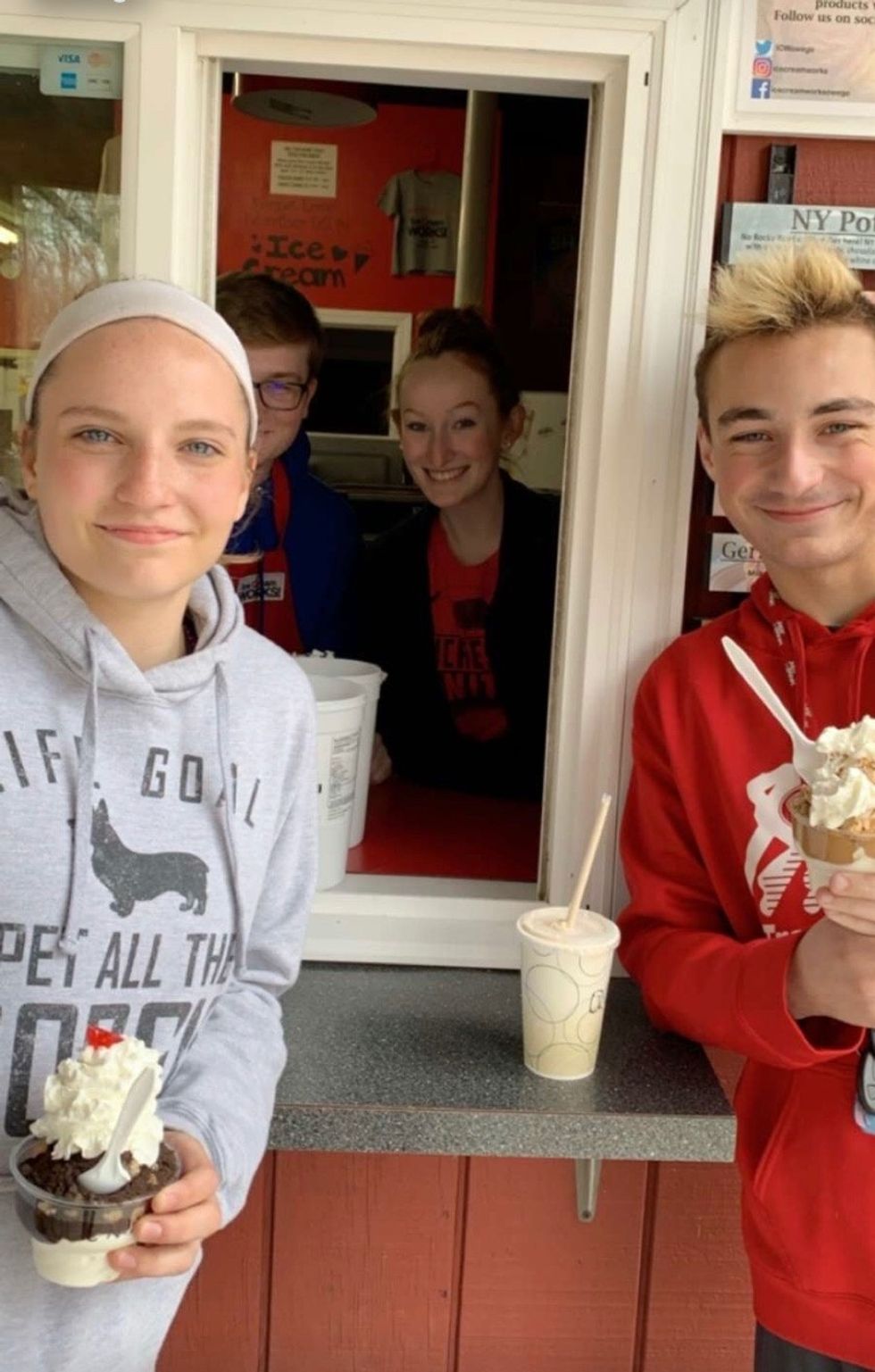 AnneMarie C. Mantei
Coming from a small town to a big city to go to college has been hard. I miss seeing familiar faces everywhere and knowing my way around the area, but I know I made the right decision. Owego provided me with a feeling of familiarity and security my entire life. Now it's time to move on. Thank you for everything, Owego, but I have to move on. Literally.