"Go on, take on this old world but to me you know you'll always be my little girl." — Tim McGraw, My Little Girl
Dad, where do I begin?
You have been my number one guy since the day I was born and you will continue to be my number one for the rest of my life. When I was little everyone would tell me that I looked like mom, but as I have gotten older, more often than not, I have been told that I look like you. I was blessed with your sense of humor and sarcasm and you can always count on me to laugh at your puns and mean it. I love that I can joke around with you and when I jokingly mouth you, you give it right back.
You may be six foot three and intimidating to some little kids, but honestly, you're a big teddy bear. I really haven't met a more laid back, genuine, nice guy than you (and I'm not just saying that because you're my dad). I'm able to talk to you about everything and I'm very thankful for that. Whether it's friend problems, everyday life things, or just me rattling off useless information, you're always there to listen. Which I know probably isn't always the most fun because when I get to talking I talk a lot.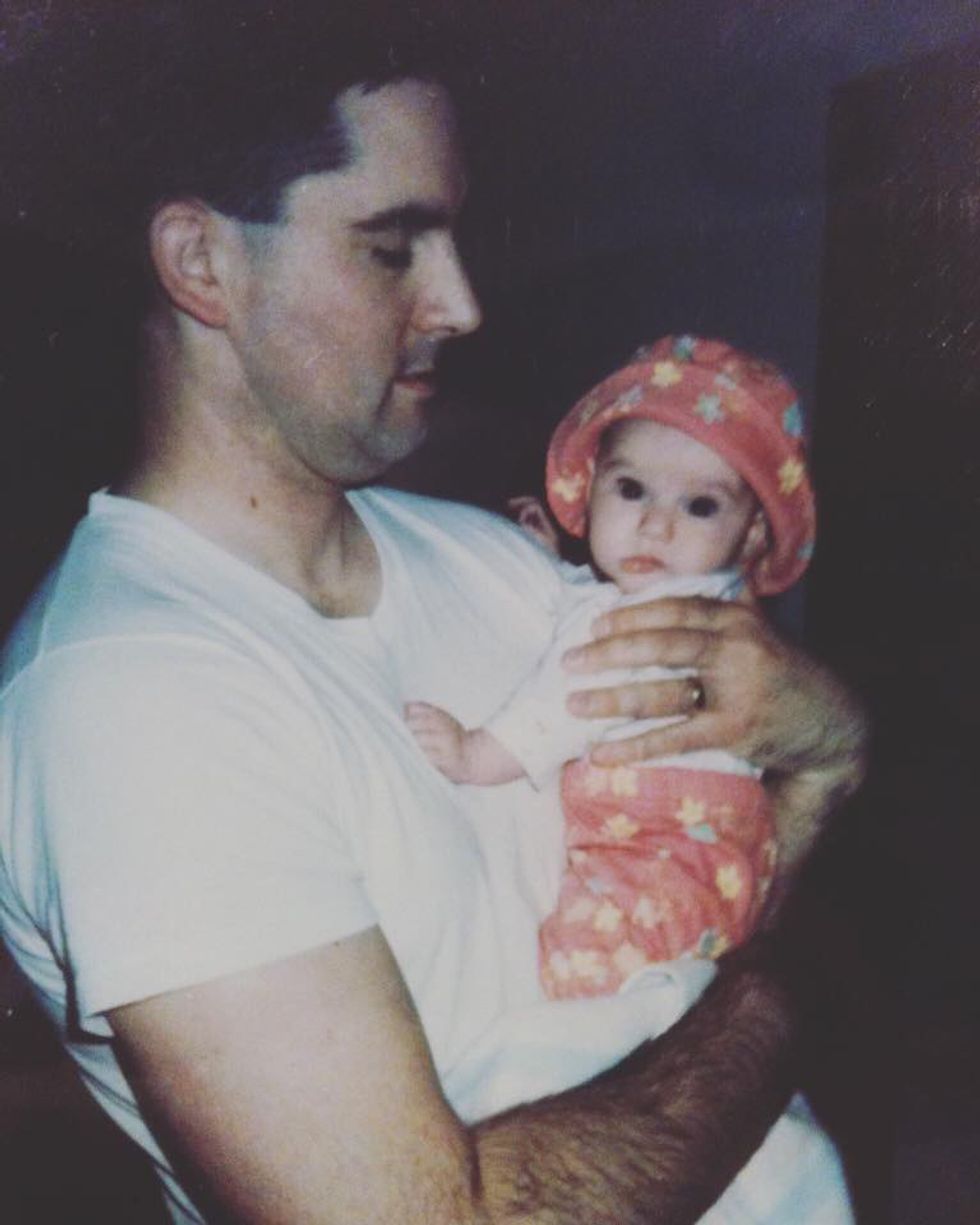 While growing up I was able to practice sports with you, go run errands with you, and just have someone to pal around with on days I had nothing to do. Playing catch with you while you were grilling things for supper was one of my favorite things to do. Shopping trips for errands was always fun too because I could talk you into getting me at least one thing that I wanted.
Sometimes it was hard to have you as a basketball and softball coach throughout my life, not because I didn't want you to, but because if someone on the team had a problem with you it would make my blood boil if they were talking bad about you. I'm so glad you were though because you made things more enjoyable and you only gave constructive criticism. You never yelled to the point that we wanted to cry. Also, thank you for always telling me to do my best in everything that I do. You have always told me that if I want something then I need to work for it and that has not only helped me in sports, but also in everyday life.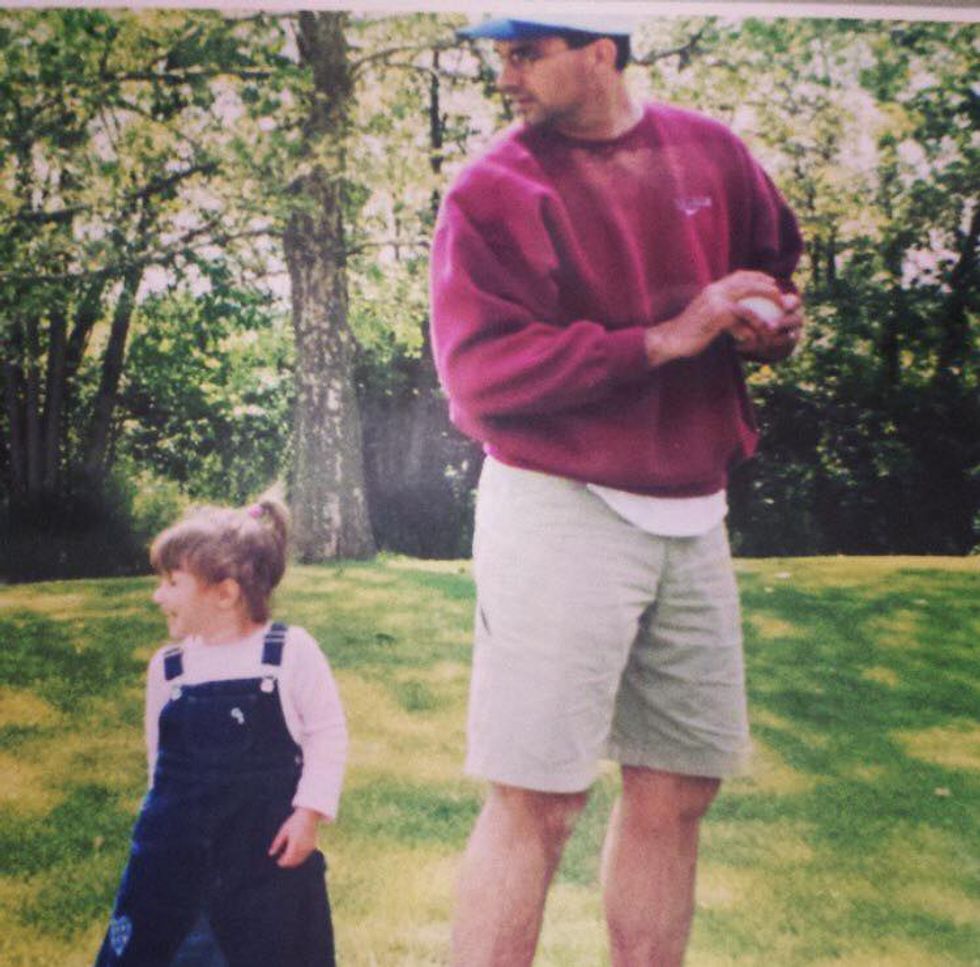 You took one for the team and rode with me while I was learning to drive at the age of fifteen. Even when I would go thirty in a fifty-five on the highway and would probably scare you half to death, you kept your cool with me. About the only time you got irritated with me while I was learning was when I wouldn't completely stop at a stop sign and I would "roll" through it. Most times I would look over at the passenger seat and you would be reclined and would have your eyes shut. You were never fully asleep, but relaxed enough that you didn't have to always be on edge while I was learning.
I truly mastered the art of wrapping you around my finger when I was younger and have continued to maintain that. I don't have you wrapped around my finger in a bratty way, but rather in a way that you would do anything for me and it sometimes works when I want something. There are some things such as a new car that you draw the line at though (don't worry, I have faith you'll come around to that idea one day).
In all seriousness, I'm really glad that you would go to the end of the earth for me and you never hesitate to help me. I always appreciate it when you get me gas in my car when I am home for a visit and text me to see how things are going. You'll never know how much I love going on walks with you during the summer or just getting a phone call from you while I'm away at school.
There are many more things that I love about you and I will never be able to say thank you enough for, but that would take years for me to write. I'm so glad that I have you in my life. You really are my main guy and one of my best friends. I love you and I will always be your little girl.