With the holidays just around the corner, I feel as if there's an elephant that we finally need to acknowledge. If you're going out on a holiday, there's a chance that the workers that you come into contact with are not getting paid extra for working on a holiday, despite the fact that they too are giving up time that they could be spending with their families.
Over the years, I've worked several minimum wage jobs, most of which did not offer holiday pay. Although I love spending time with my family, I also understand that I have to go to work, so I haven't really minded working for the same wage as I would any other day.
However, what I cannot wrap my head around is how people have the audacity to go out on a holiday and be rude to workers; haven't you ever heard of Christmas spirit?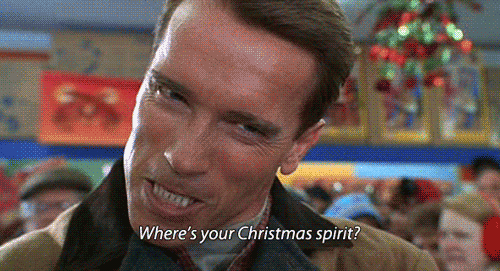 Regardless of where you are, you should always be kind to people. Even though not everyone celebrates Christmas, this time of year is especially important to families.
Whether it be college students returning home or family members coming in from out of town, I think I'm speaking for all of us when I say that there's nothing more precious than having quality time with those who love you.
That being said, some of us might be spending this holiday season without a loved one for the first time, so you truly never know what someone's situation might be. Although this is something that should apply every day of our lives, I feel strongly that it is especially important to remember around the holidays.
Just remember, not everyone is getting paid extra to bag your groceries or bring in your shopping carts, so there's no reason to make anyone's holiday shift more difficult than it already is.
After all, even the Grinch found it in his heart to believe in the true meaning of Christmas (after stealing it first, but still). Without those who offer to work during the holidays, you wouldn't have the luxury of going out at the last possible minute to grab the French silk pie you offered to bring to your grandma's house.
So whether it be the person who greets you when you walk into the grocery store or the waitress who takes your order, recognize that they might not be getting paid extra to work.
This holiday season, why don't we all take the initiative to be just a little kinder, after all, you never know what someone might be going through.