As many of you know, dating is rough — especially in a city like New York. So after hearing one too many horror stories about my friend Dillon's dating life, I've decided enough is enough.
And, of course, being the good friend I am, I figured why not play matchmaker? Because, who knows, if you're a woman looking for your perfect match in New York, maybe Dillon's your guy. Here's everything (almost) you need to know:
About Dillon

Age: 27
Height: 5'10"
School: Purdue University
Job: Editorial Director at Odyssey
Location: New York City
Hometown: Westfield, IN
Dillon's Preferences:
Dogs or cats? Dogs. Big dogs, because small dogs are basically cats anyway.
Night owl or morning person? Night owl. He's not to be spoken to before his morning coffee.
"The Bachelor" or "Keeping Up With The Kardashian"? He would never admit to watching, but he secretly loves "The Bachelor"
Taylor Swift or Beyonce? Beyonce. He's been known to scream-sing "Love On Top"
Baby Yoda or Baby Groot? Baby Groot, because Groot reminds him of his house plants.
Never has Dillon ever: drank seltzer water.
Random Facts:
He has an irrational fear of the ocean due to sharks.
He absorbed his identical twin in the womb.
He has been to 48/50 U.S. states.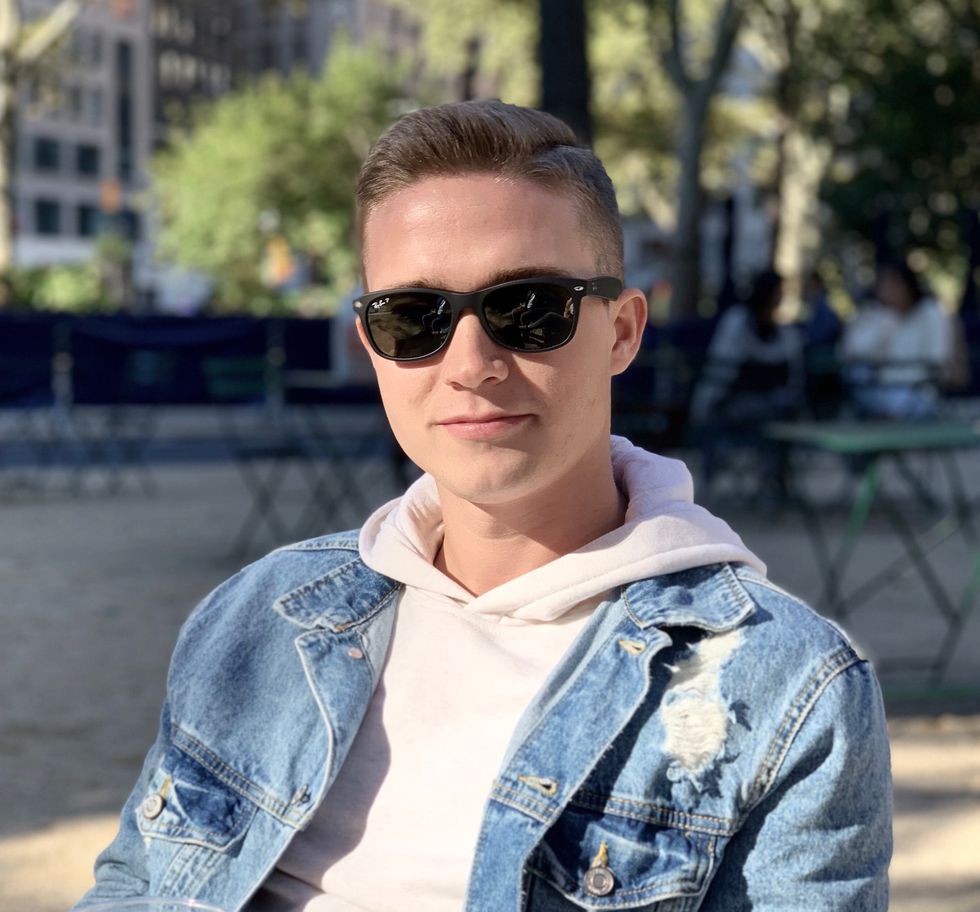 Four qualities Dillon is looking for in a partner and one they're absolutely not:

Prefers road trips to flights ✓
Has a creative outlet ✓
Will laugh at my bad jokes ✓
Will let me sleep in ✓
Talks during movies ✗
Want to respectfully slide into Dillon's DMs? They're open here:

Instagram: @dillonhavens
Want to create a funny dating profile for a friend, too?
Click here for our easy-to-use template you'll just have to copy and paste.
Follow Swoon on Instagram.