In 2018 he became a Juno Award Nominee with a song contribution (the single Disturbed) for Indigenous Pop Artist, Iskwé's album, The Fight Within (Indigenous Music Album of the Year.)
We had the chance to interview the award-winning Pop Artist, DantaWuzHere. If you aren't familiar with DanteWuzHere read more...
Questions:
1. Can you tell us a story about what brought you to this specific career path?
DanteWuzHere: As far back as I can remember I wrote my very first song at seven years old. I grew up in a household where so many genres of music were being played on a regular that I fell in love with music


2. Can you share the most interesting story that happened to you since you started this career?

DanteWuzHere: There's so many but the first one that came to mind that is fairly recent is how I accidentally ended up in Nicki Minaj's mother Carol Maraj's music video for her song "What Makes You" a friend of mine was head of the production and invited me to come by. I and few other friends ended up in the final video.


3. Can you share a story about the funniest mistake you made when you were first starting? Can you tell us what lesson you learned from that?
DanteWuzHere: One of the funny moments that comes to mind is when I got overly excited performing on stage that I was not paying attention and almost fell clean off the stage. We still laugh about that one!


4. What are some of the most interesting or exciting projects you are working on now?

DanteWuzHere: The most exciting for me right now is finishing up the EP I am recording Paradiso. I am also excited about continuing to work with Al Gomes and Big Noise LLC. Really looking forward to what's to come

5. Who are some of the most interesting people you have interacted with? What was that like? Do you have any stories?

DanteWuzHere: I have met some and even established relationships with some pretty interesting people. Nelly in particular became like a big brother to me when I was first getting started in music. We recorded two songs together; I would fly out to St. Luis and hang out with the whole crew. That's a great memory with such talented individuals.

6. Which tips would you recommend to your colleagues in your industry to help them to thrive and not "burn out"?
DanteWuzHere: With any craft, you must study, hone your skills, and network. I would also encourage mental health breaks to avoid burnout. Creativity takes a lot out of a person and when being creative takes you to an open vulnerable place



7. You have been blessed with success in a career path that can be challenging. Do you have any words of advice for others who may want to embark on this career path, but seem daunted by the prospect of failure?

DanteWuzHere: Dare to dream would be my first statement and what I mean by that is, even if the path seems daunting take that leap of faith. With any career path, I would implore one to study the ins and outs of their career choice. Creative jobs are much more difficult to achieve it's easy to get discouraged. Have your moments, you're allowed to but get right back up and keep going!


8. Can you share with our readers any self-care routines, practices, or treatments that you do to help your body, mind, or heart to thrive? Kindly share a story or an example for each.

DanteWuzHere: I meditate and exercise regularly those two things keep me balanced and centered. My meditation usually consists of listening to calming sounds and disconnecting. I also eat pretty clean; I have been a vegetarian/vegan for pretty much over half my life. I definitely take the time out for self-care.


9. What are your "5 things I wish someone told me when I first started" and why. Please share a story or example for each.
DanteWuzHere:
1. Just because you have a song on the radio or in the public eye does not mean you're automatically going to be rich. Pretty self-explanatory
2. Success in this business requires focus and dedication. As a younger artist signed to a major I wish I would have been more attentive to the business side of music.
3. Maintain your determination and resilience
4. Stay in love with the music
5. Enjoy yourself, being an artist and striving to be successful can be quite stressful. Remember to just enjoy the ride



10. Can you please give us your favorite "Life Lesson Quote"? Can you share how that was relevant to you in your life?

"A strong spirit transcends rules." - Prince What it means to me is to be fearless in who I am and my gifts. Coloring outside the lines. Those who lack talents, creativity, and courage are usually conformists.



11. None of us are able to achieve success without some help along the way. Is there a particular person who you are grateful towards who helped get you to where you are? Can you share a story about that?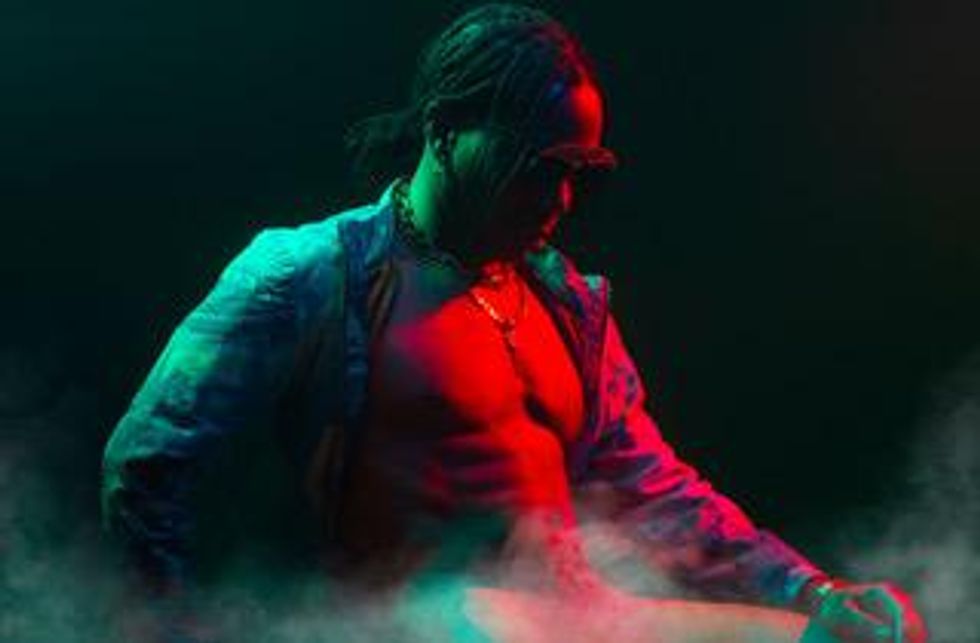 DanteWuzHere: There are a couple of people I would like to show my gratitude to my mentor Debra Killings, former VP of BMG Publishing and my former A&R at RCA Records Derrick Thompson, and my former Interscope Records publicist, and my former manager Junior Suriel. These three people not only gave me opportunities that changed my entire life but they also believed in me and my talents.


12. You are a person of enormous influence. If you could start a movement that would bring the most amount of good to the most amount of people, what would that be? You never know what your idea can trigger. :-)

DanteWuzHere: I would love to use my platform to continue to amplify a lot of the work and information that is out in society concerning mental health. I would love to be able to have healthy open conversations about mental health and all it entails within my community.


13. We are very blessed that some of the biggest names in Business, VC funding, Sports, and Entertainment read this column. Is there a person in the world, or in the US whom you would love to have a private breakfast or lunch, and why? He or she might see this. :-)
DanteWuzHere: I would love to sit with Missy Elliott and learn her ways of the Jedi in music. But no seriously I would love to sit with Missy to discuss how she came up with some of her biggest hits, her experience in the music business, and her whole vibe/life.

14 How can our readers follow you online?
DanteWuzHere:
Here's my official website is www. dantewuzhere .com and social media handles. Twitter: @dantewuzhere, Instagram: @dantewuzhere, Facebook: facebook.com/ iamdantewuzhere,
Related Articles Around the Web