Dance. Some of us do it for fun at parties while others compete in competitions every weekend and take 20 hours of classes a week. For a while, I was part of the second group and while it sounds grueling and exhausting it was a lot of fun. You meet a lot of people who go through the same trials and tribulations you go through and you learn a lot about yourself.
I started dance when I was about 4 years old and started competing when I was 12 or 13. The transition from performance dance to competition dance is one I will not forget. I took at least two classes that were just for conditioning and technique and every class after that was an opportunity to learn something new as well as learn choreography or run dances. It taught me a lot changes and how while both performance dance and competition dance have some of the same elements, one is more fast-paced. A lot of things in life are very similar but different in their pace, structure, or time commitment.
Being a part of a competition team also taught me a lot about group work and friends. When you are part of a large group of people, you can't expect everyone to get along all of the time. The funny thing about the dynamic of a dance team though is that it doesn't just depend on the dancers getting along but the parents as well. Parents can be super competitive when it comes to their child and that creates problems like unnecessary bickering and pettiness. When you are part of a team though, you learn what trust is all about. You know that the people lifting you will not drop you because they have done this with you a million times before. Working in groups and making connections with people is an essential part of life and being on a dance team helps nurture this.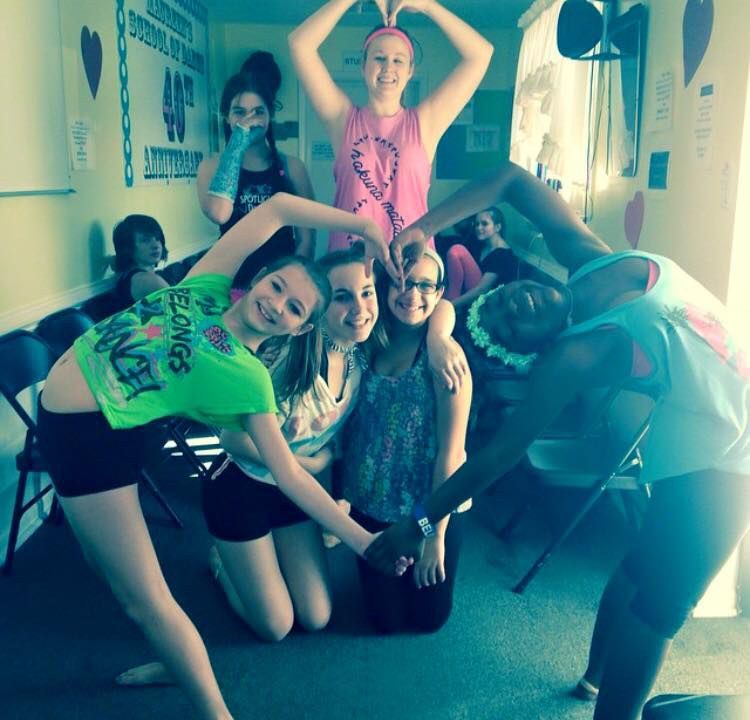 Dance also teaches discipline and time management. There were plenty of weeks where I was up late doing homework because I didn't plan accordingly. Going back and forth between dance classes and school and home was not fun and it made for some interesting homework answers. If you don't know how to make yourself sit down and do something or plan ahead then you will definitely fall behind. Even now, I keep a detailed planner of everything I need to do in order to stay on track and I know if I'm going to be distracted I leave my dorm room and study in the library or another academic building. Dance taught me to keep a schedule and prioritize what needed to be done.
While I stopped dance my junior year of high school to focus on school and getting into college, I am thankful for the experiences and people I encountered. It taught me a lot about friendships, time commitments, and time management, as well as teamwork and being a part of something bigger than myself. Dance is one of the reasons I am the way I am today and I am grateful it was an integral part of my life for so long.
Cover Image Credit: Ashley Duke