Now that Thanksgiving has come and gone, all sights are set on the jolly man in the red suit, who happens to love Christmas cookies! Christmas cookie-making has always been a cherished and happy tradition in my family, and I plan on continuing this tradition on with my own children someday. Here are ten of my absolute favorite Christmas cookies!
1. Sweet and Salty Chocolate Reindeer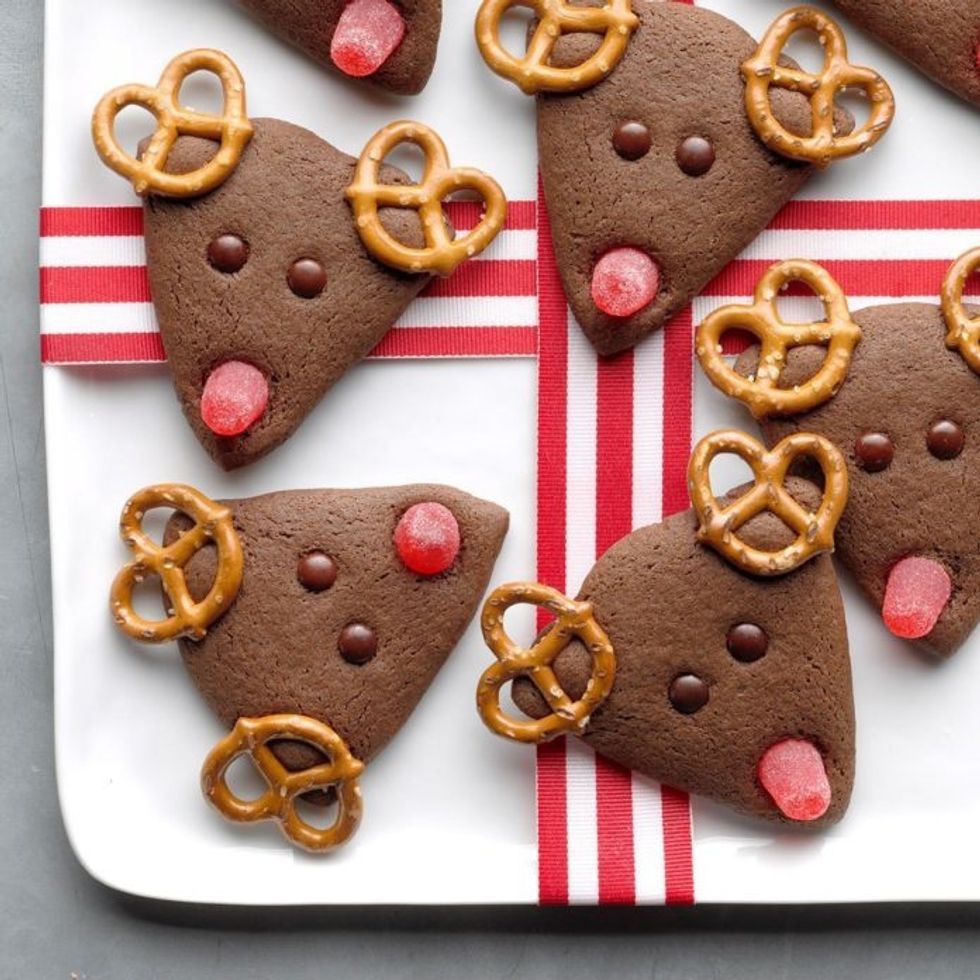 https://www.tasteofhome.com/recipes/sweet-and-salty-chocolate-reindeer/
These ones are equally as cute as they are delicious! What I love about them is that you can put your own unique spin on them. For instance, instead of using brown M&M's for the eyes, you can use chocolate chips!
2. Creme de Menthe Cookies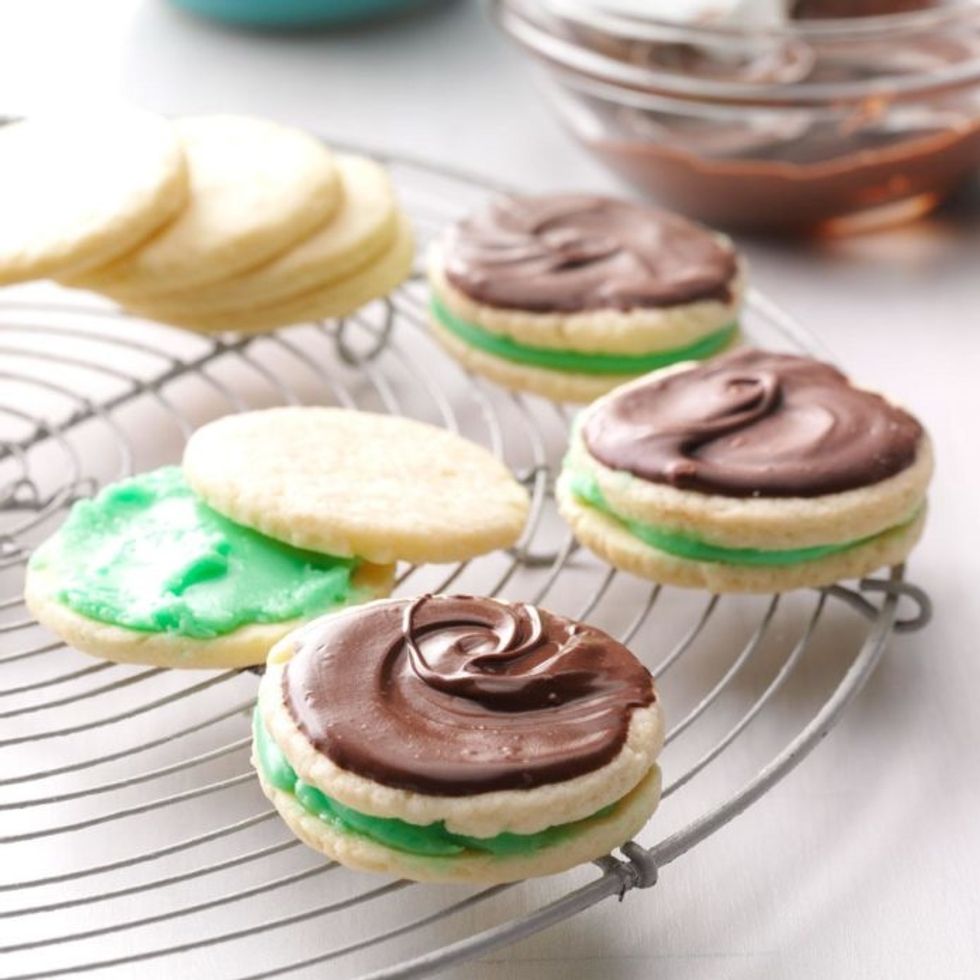 https://www.tasteofhome.com/recipes/creme-de-menthe-cookies/
Every year around the holidays, my mother bakes this chocolate creme de menthe cake. These are certainly the next best thing, and the smell of them baking always makes me think of her.
3. Hot Chocolate Cookies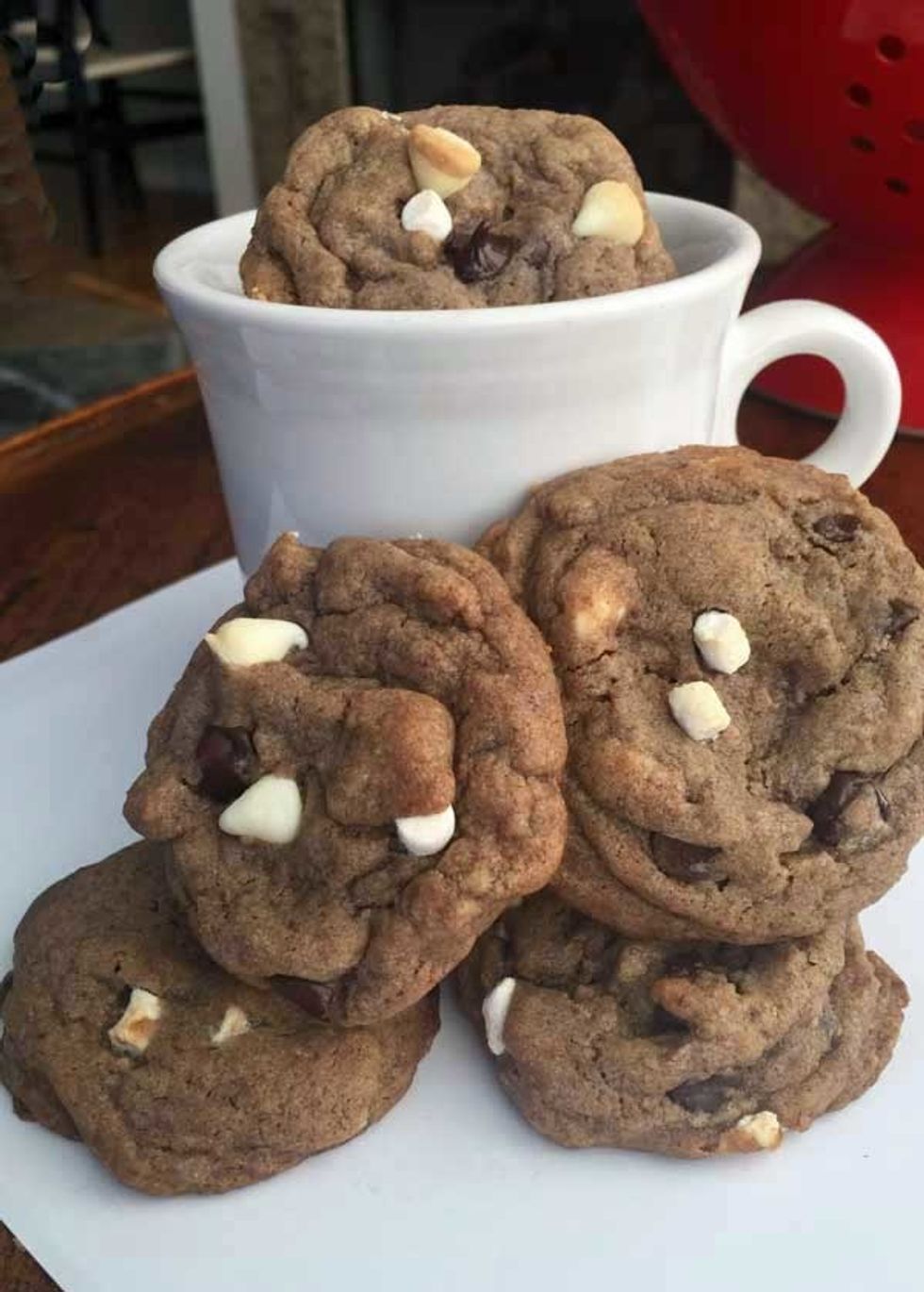 https://www.cookiemadness.net/2015/10/18/hot-cocoa-cookies/
There's nothing like a warm cup of hot cocoa on a cold winter day, and you'll be thinking the same of these cookies! Adding marshmallow bits in the cookie dough really completes the recipe.
4. Peanut Butter Buckeyes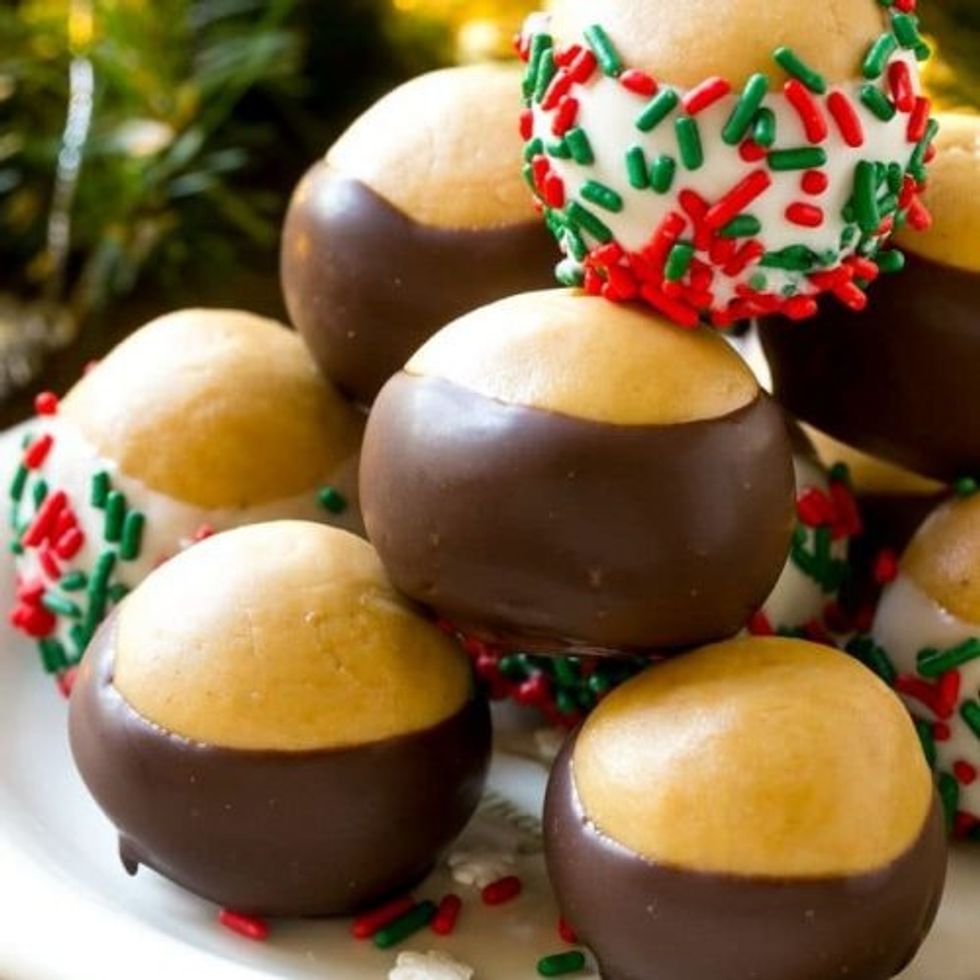 https://www.dinneratthezoo.com/buckeye-balls-peanut-butter-balls/
Although no part of these babies really puts them in the category of "Christmas cookies" and they also happen to share a name with a certain college football team I am not particularly fond of, peanut butter buckeyes have a dear place in my heart around the holidays. They're my father's absolute favorite!
5. Decorated Christmas Cutout Cookies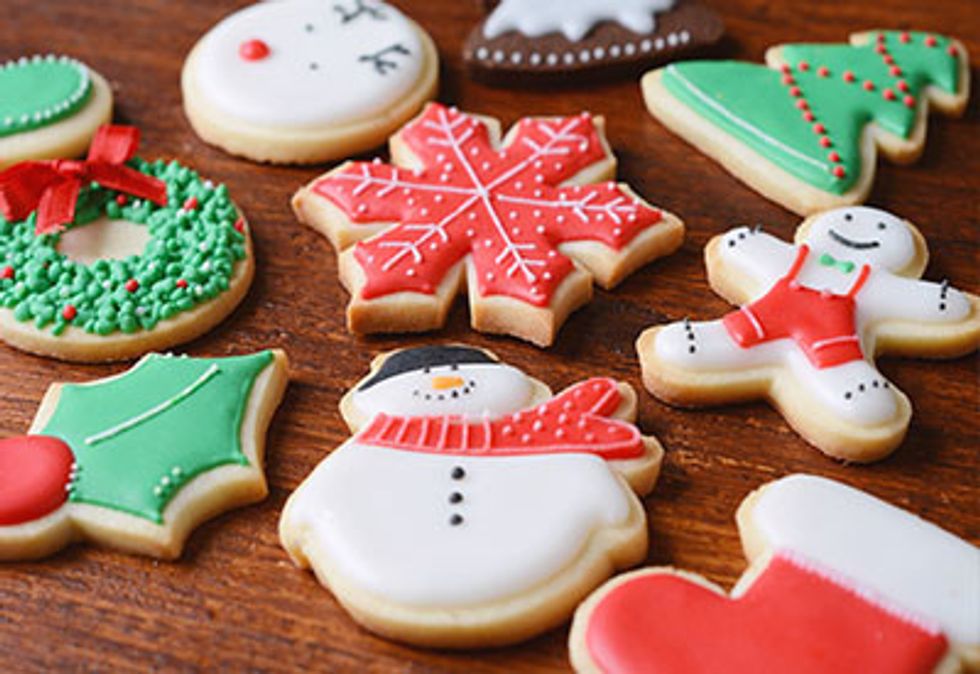 https://oldworldgardenfarms.com/2017/11/28/easiest-christmas-cutout-cookie-recipe/
These are probably the most mainstream Christmas cookies, but also arguably the sweetest and most delicious. There are endless Christmas cutout designs out there, from candy canes to snowflakes to Christmas trees.
6. Rudolph Noses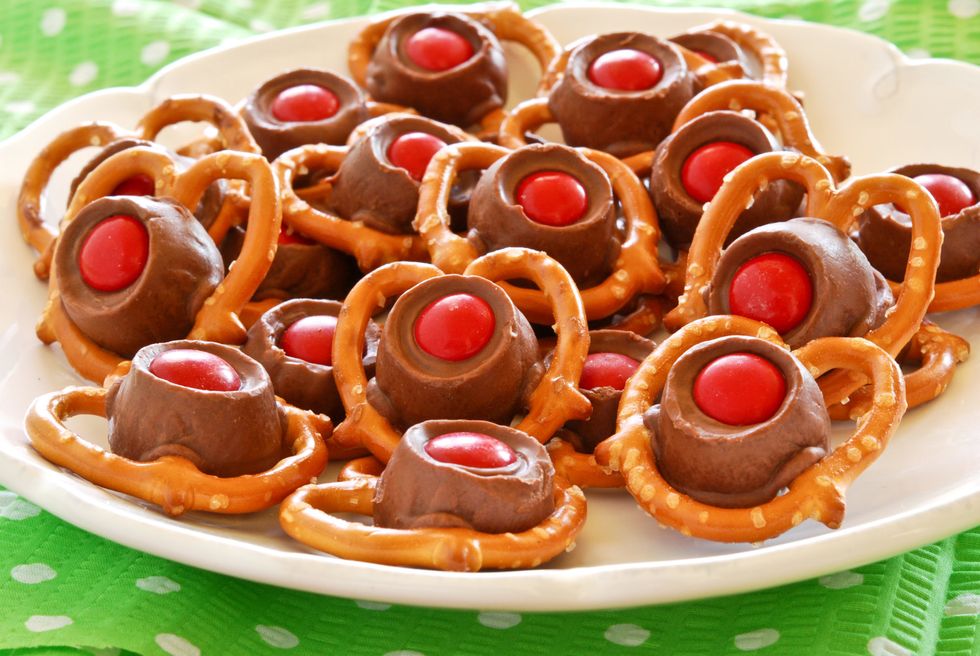 https://www.gonnawantseconds.com/rudolph-noses/
This recipe is about as simple as they come. Be careful though - they're also as yummy and small as they come, and are all too easy to accidentally consume tens of. Consider yourself warned.
7. Eggnog Cookies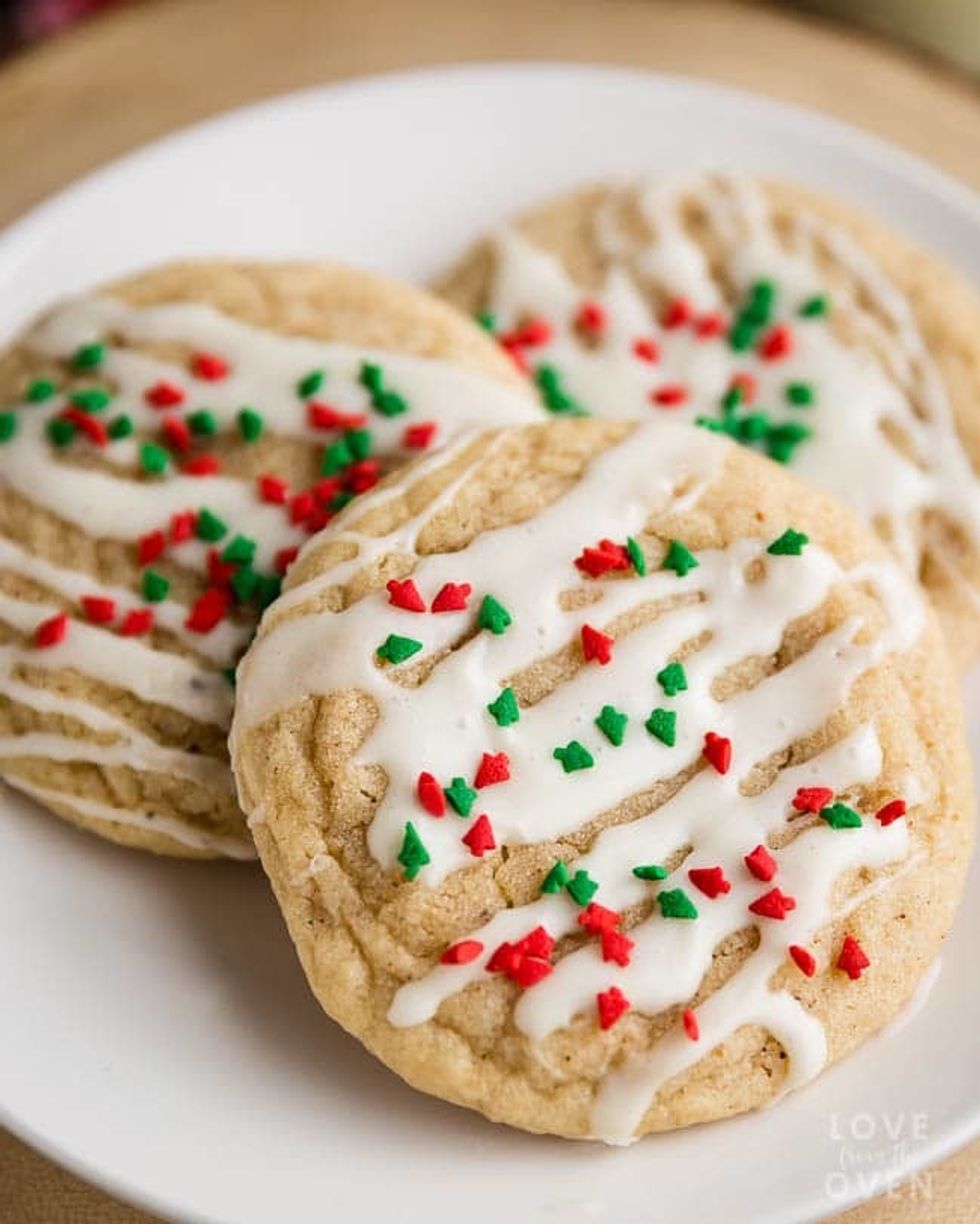 https://www.lovefromtheoven.com/eggnog-cookies/
I am by no means the biggest eggnog girl, but these are wonderful. The beloved holiday beverage (without the brandy) is included in both the cookie and the icing on top. Add some red and green sprinkles to complete the treat!
8. Chocolate Candy Cane Kiss Cookies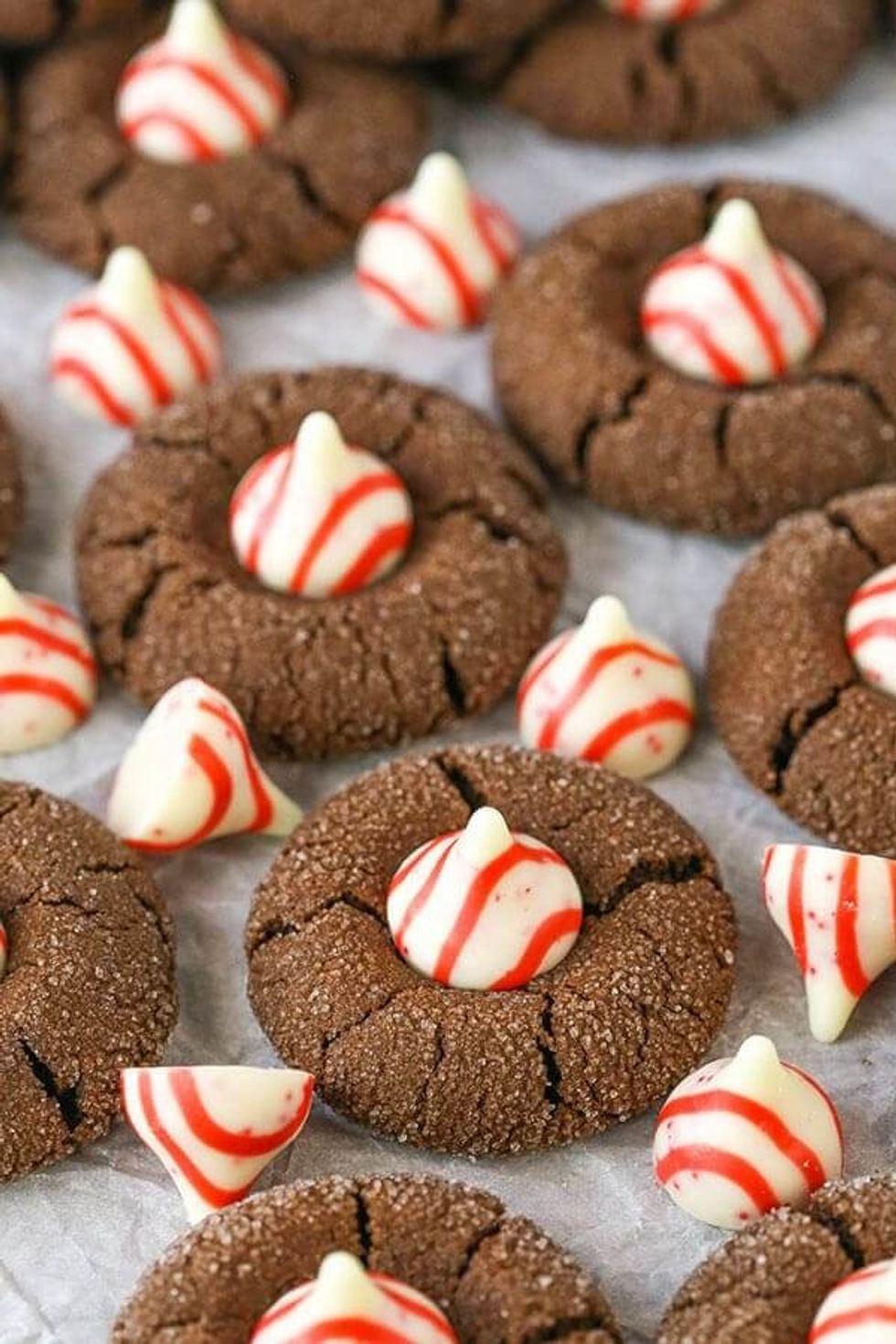 https://www.lifeloveandsugar.com/peppermint-chocolate-thumbprint-cookies/
Hershey had to have made Candy Cane Kisses for the purpose of being embedded in cookies. You can switch up the base of the cookie, but I like to stick with a chocolate base to give the cookie that mouth-watering mint chocolate flavor.
9. Grinch Cookies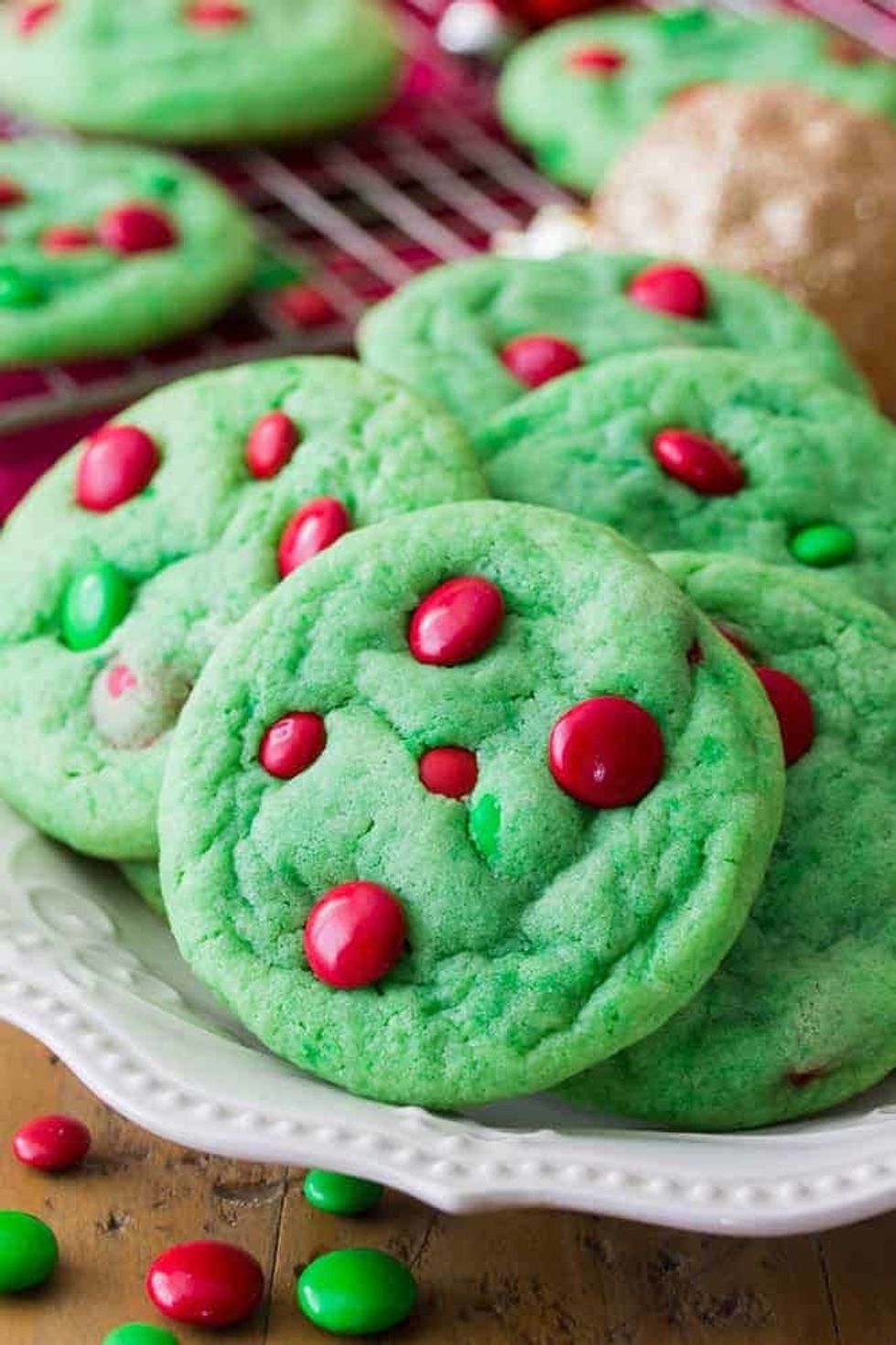 https://therecipecritic.com/grinch-cookies/
I feel that these are pretty self-explanatory. Rumor has it these cookies are in fact what made the Grinch's heart grow three times its previous size.
10. Gingerbread Cookies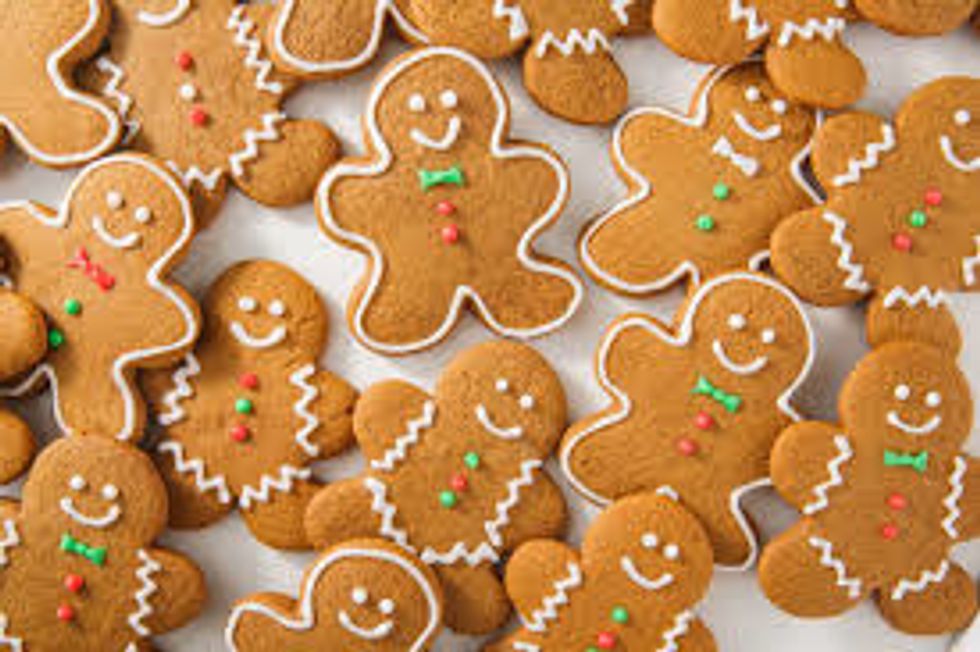 https://www.delish.com/cooking/recipe-ideas/a50468/gingerbread-cookies-recipe/
Whenever I think of these cookies, I think about the gingerbread man character from Shrek. I hope you think of something other than Shrek while enjoying these holiday delicacies.
These are all fairly simple to make, so give them a try! All the recipes can be easily found online. Happy Holidays to you and yours, from me and mine!