For my friend's birthday this year, I wanted to do something different. Given the current circumstances with COVID, my goal was to do something that would brighten her day. So I got searching, and I discovered Potato Parcel, "the most unexpected gift in the mail."
Potato Parcel is a company that allows you to customize a potato, and send it anonymously to your unsuspecting friends.
You can have a message written on it, have a picture printed, or a combination of the two.
I opted to send my friend the Potato Pal. I chose a funny picture of her, put a happy birthday message, and then I sat in anticipation for a few days waiting for her to receive it.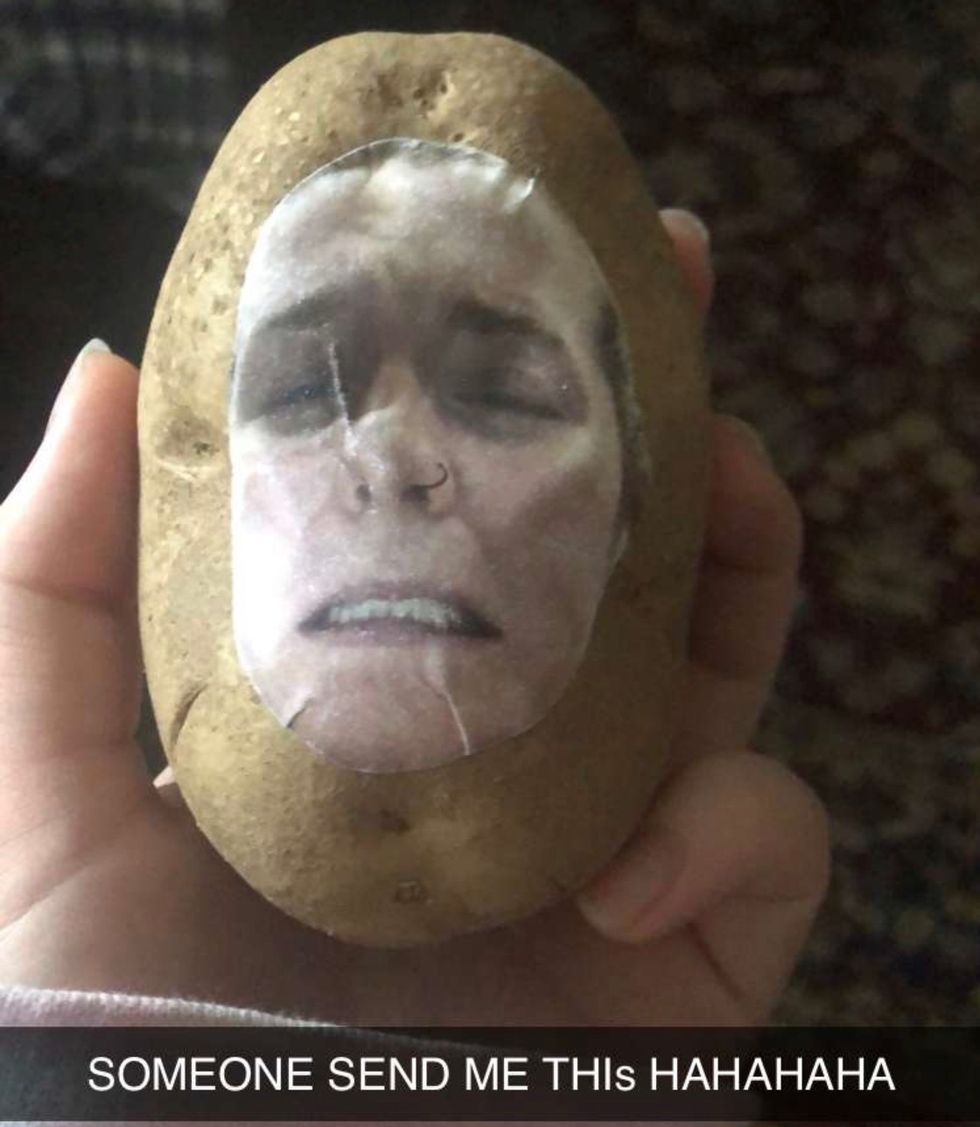 Snapchat from Riona Donnelly
As you can see from the Snapchat, she had no idea I sent it to her. When I finally came clean, she called it her "newest and most precious possession."

My goal had been to surprise her, and I can definitely say I achieved that.
Sending an anonymous potato to my friend was exactly the type of silliness I needed in my life right now. If you have someone with a birthday coming up, I truly think you should send them a potato because, why not?