Syracuse is the team. Yeah, we may not have a perfect record, and we may not have Zion Williamson, but we have Otto the Orange, and what's better than that? Here are some reasons that are going to get us to our 2019 March Madness title.
1. WE ALREADY BEAT DUKE!!!!!!!!!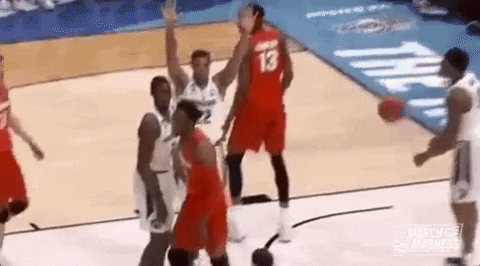 "Duke is unbeatable with Zion... Duke is THE team." Really? Who beat them on January 14, 2019, WITH Zion playing? Yeah. Cuse. That's what I thought. May we never forget that fateful day.
2. We have the second most winningest coach in NCAA History, oh AND he's a Hall-Of-Famer.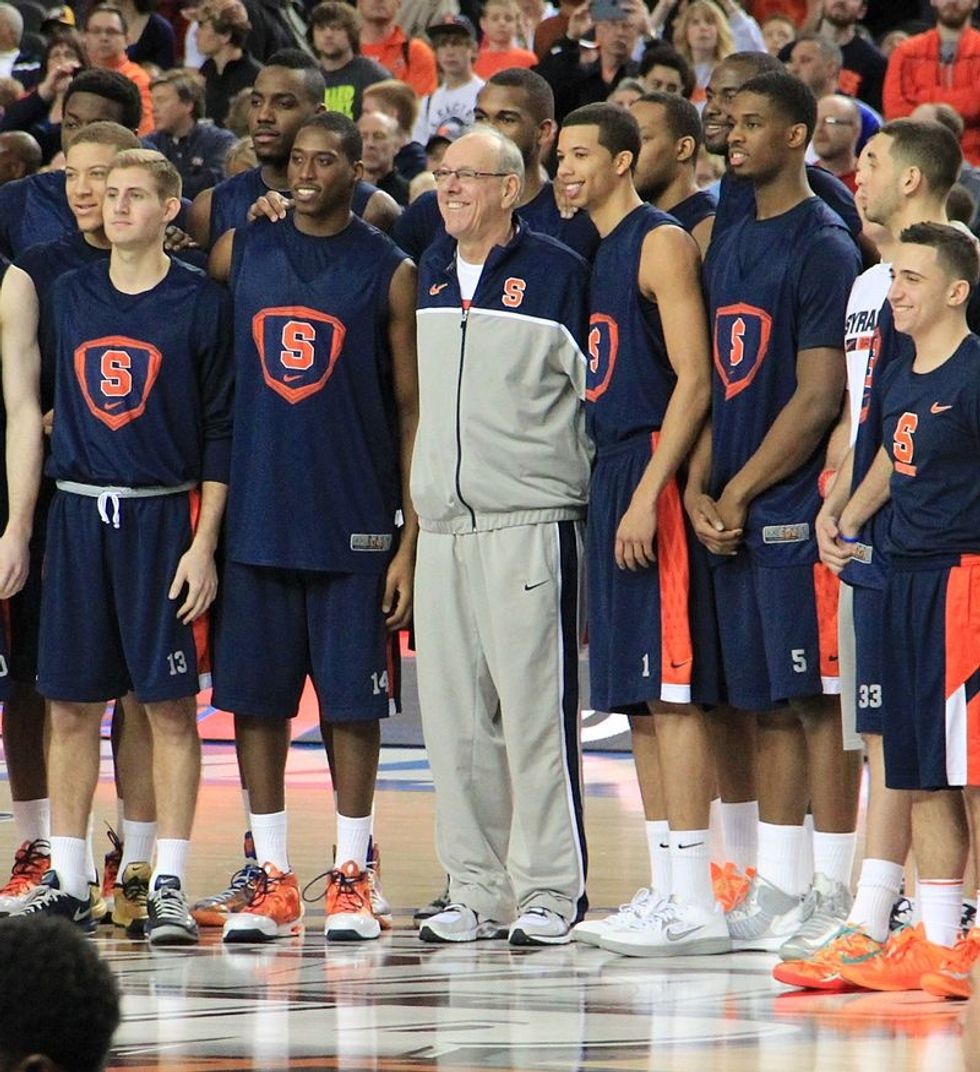 Boeheim is in his 43rd season. He's had 5 Final Four appearances and one NCAA championship. There's no messing with big Jim. We love you, Coach Boeheim. #OBEYHEIM
3. Cuse always pops off against tough competition.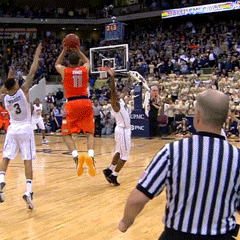 The boys always put up a good fight when going against a ranked team. They may not always do their best against the weaker teams, but they truly give their all when it comes to the tough opponents. (*cough cough* *January 14, 2019*)
4. We have the best players.
When Buddy Boeheim and Frank Howard are heating up, there's no stopping them. Tyus Battle and Oshae are just monsters on the court. Paschal Chukwu comes in clutch with that defense. Elijah Hughes stays draining 3s. Let's not forget about our favorite Slovakian, Marek Dolezaj, who pops off when he's in the zone.
5. We're due for another NCAA title.
We won back in 2003, which was a whopping 16 years ago! I don't know about you, but I think we're due for another dub. We may not have Melo and G-Mac on the court this time, but that's okay. We can do it.
6. There's no stopping the 2-3 zone.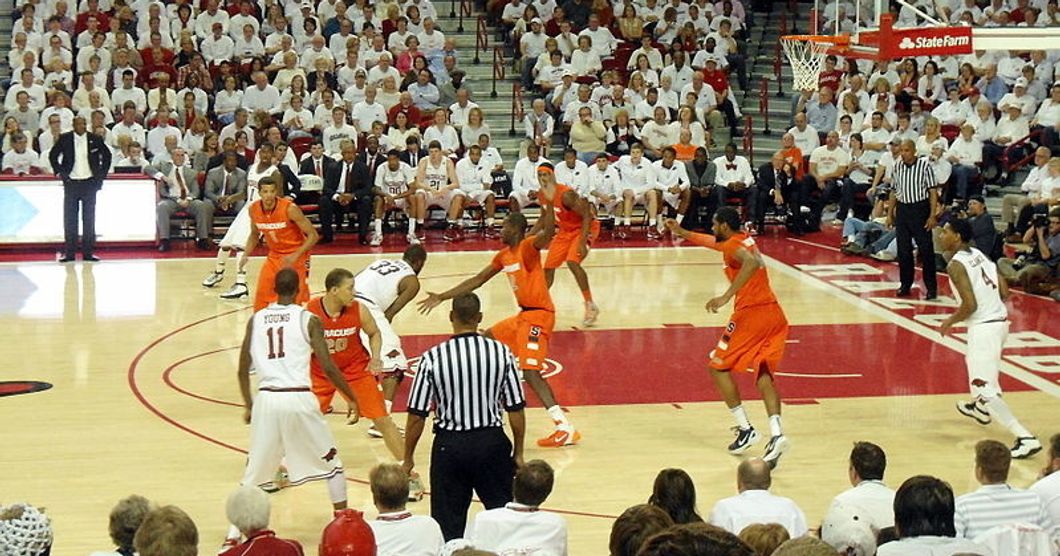 Syracuse runs a 2-3 zone, which is pretty uncommon in college basketball. A lot of teams can't handle it, giving 'Cuse a great advantage. ¯\_(ツ)_/¯ Will our opponents ever learn how to break down the zone? Stay tuned. #dontmesswiththe23
7. Syracuse has the BEST fans. No contest.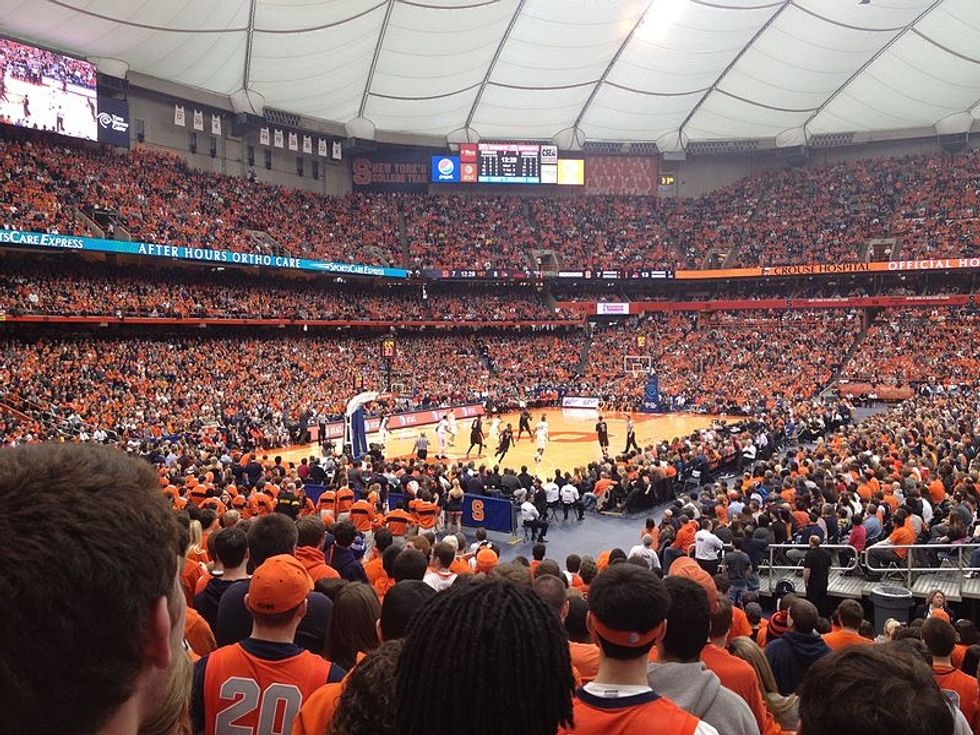 Wikimedia Commons
Syracuse fans are literally the best fans. I mean, we won most school spirited for three years in a row! It is hard to be a bad basketball team with such a strong fan base screaming and cheering for you. Syracuse may not be the best team in the NCAA, but they definitely have the most support. Our Cusies bleed orange forever.
Cuse is READY for the big dance. Baylor, we'll see you on the 21st!
#CUSEBYAMILLION