Thunderous applause is heard, the final note extravagantly trembles as the curtain falls. The actors break their final tableau and exhale a breath of relief and joy: "Hooray! Another show done." They assume their curtain call positions and the red velvet rises. Pink and blue lights frame their beaming sweaty faces as they take their bow. Gratitude and elation washes over the ensemble members, until movement in the aisles and seating section draws their eye: people leaving before bows are completed.
There is nothing more disappointing and distracting as a performer than audience members leaving during the curtain call. Many spectators do not comprehend that departing so early is a sign of disrespect. Isn't the show over? Contrary to popular belief, the production has not completed its performance yet.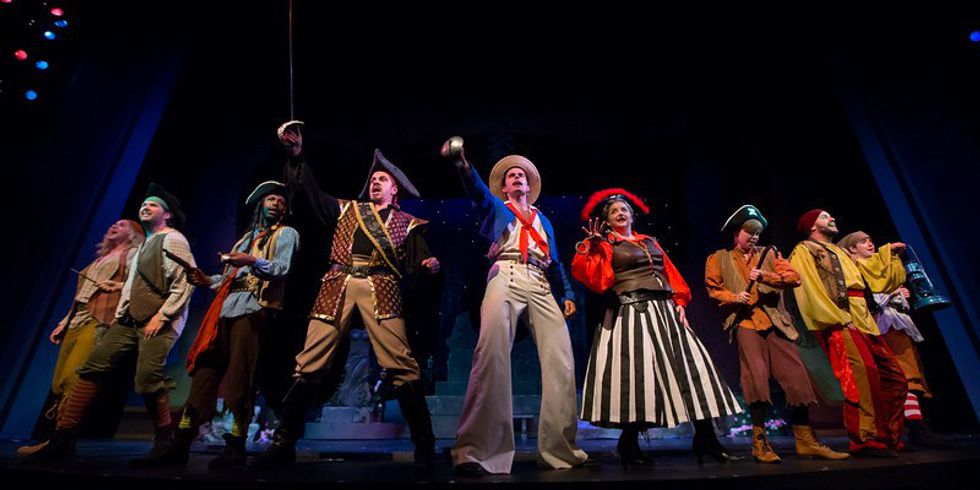 "Pirates of Penzance" at Shenandoah Summer Music Theatre
A lot of time and work went into the show, and the entire piece should be seen. A director and or choreographer spent time staging those bows, a composer wrote and an arranger orchestrated music for those bows, and the performers just spent their time and energy on that stage, staying seated and clapping is a sign of respect. Actors are humans, not robots, and might not have been feeling one hundred percent that night, but they still gave it their all, for you and the rest of the audience.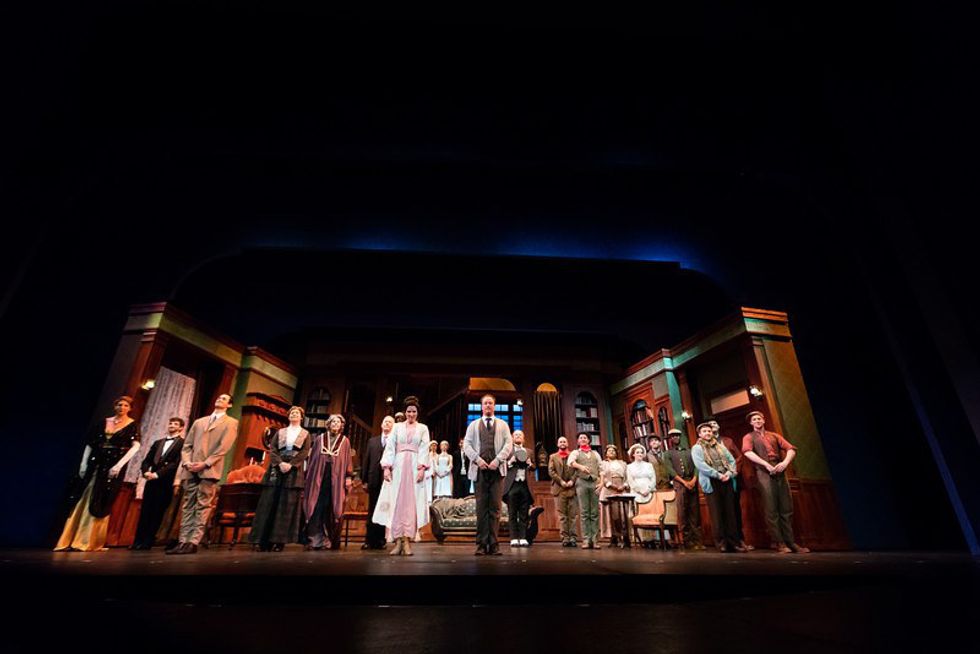 "My Fair Lady" at Shenandoah Summer Music Theatre

With my frustrations, I am able to see the fleeing audience member's point of view, as I have been a spectator many times before. I understand the desire to make the mad dash to your car before the parking lot is jammed. You might have a long drive home, the babysitter might be having a hard getting the kids to bed, or your anxiety for busy parking lots might be spiking. But remember that you wouldn't start another book before reading the final chapter of the last one, or get out of the car without turning it off. Wait until the experience has finished and then depart.
Show your appreciation for the show by remaining in the theater until the show has completed. If you're so inclined, clap or cheer at the end of the performance, all on stage, backstage, and in the orchestra pit. We will be very grateful for your kind support.