We all have moments where we get hungry and do things without thinking. Like today at work, I grabbed the wrong wallet so went all day without money, so you can say I was hungry by the time I got my debit card.
Here are some things I am guilty of doing when I am hungry.

1. Going to Taco Bell
Where you order 3 loaded potato grillers, 3 beefy nacho grillers, 1 chicken griller, and a nacho fry. Then eat one thing and be full.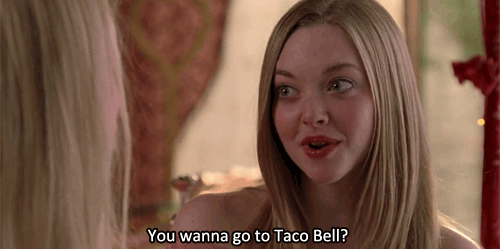 But for real though, who can turn down Taco Bell? Better to get too much than not enough.
2. Getting home

Where you're too lazy to cook, you order about $20 worth of pizza just so you can get delivery.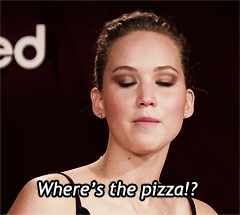 Even though you will probably have to wait about an hour, we know in the end it was worth it.
3. You get HANGRY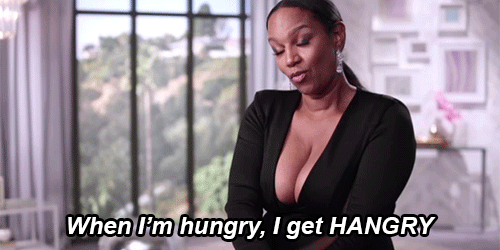 We have all moments where we were hangry, which is hungry + angry.
If you said no, then we all know you're lying.
4. A bag of chips within arm's reach...
...You don't just eat them, you inhale them real fast.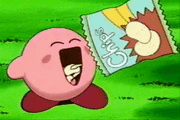 I have found myself guilty of this. One moment you have a full bag of chips and then before you know it, it's empty. Then you slightly feel like you have no self-control.
5. Your grandmother is your favorite person
Grandma is the one person who thinks you are dying as soon as she hears the words "I'M HUNGRY," and she will make you everything she knows how to cook, and will not let you leave until you have gained about five pounds.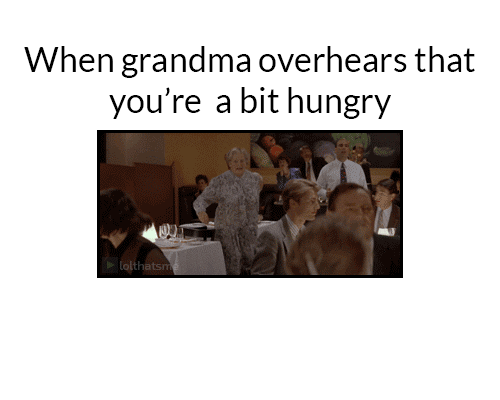 I know someone is reading this and probably thinking "I don't get that way." You may not notice it, but others do. We have all had those guilt-free moments or cheat days. Look me in the face and tell me you don't have a cheat day and try not to laugh. That's what I thought, you can't.
So order some pizza or call grandma, as long as you fill the hunger, 'cause like Snickers says, "You're not yourself when you're hungry."