If you're literally anywhere on the Internet, you know singles are airing their social-distancing woes and couples are putting their relationships to the test in quarantine as coronavirus (COVID-19) continues to spread rapidly. If you're part of the latter group and you aren't stuck at home in a different area code than your significant other, chances are you might be getting a little bored.
Because, let's face it, there is only so much Netflix and chilling a couple can do — especially when they know they can't go outside and are antsy to do so. If you find yourself looking for something new to do while stuck at home with your boo, download and print this fun bingo game for quarantined couples. Trust me, you won't regret it.
Optional rule to spice things up: Before you play, agree on something the winner gets for calling BINGO.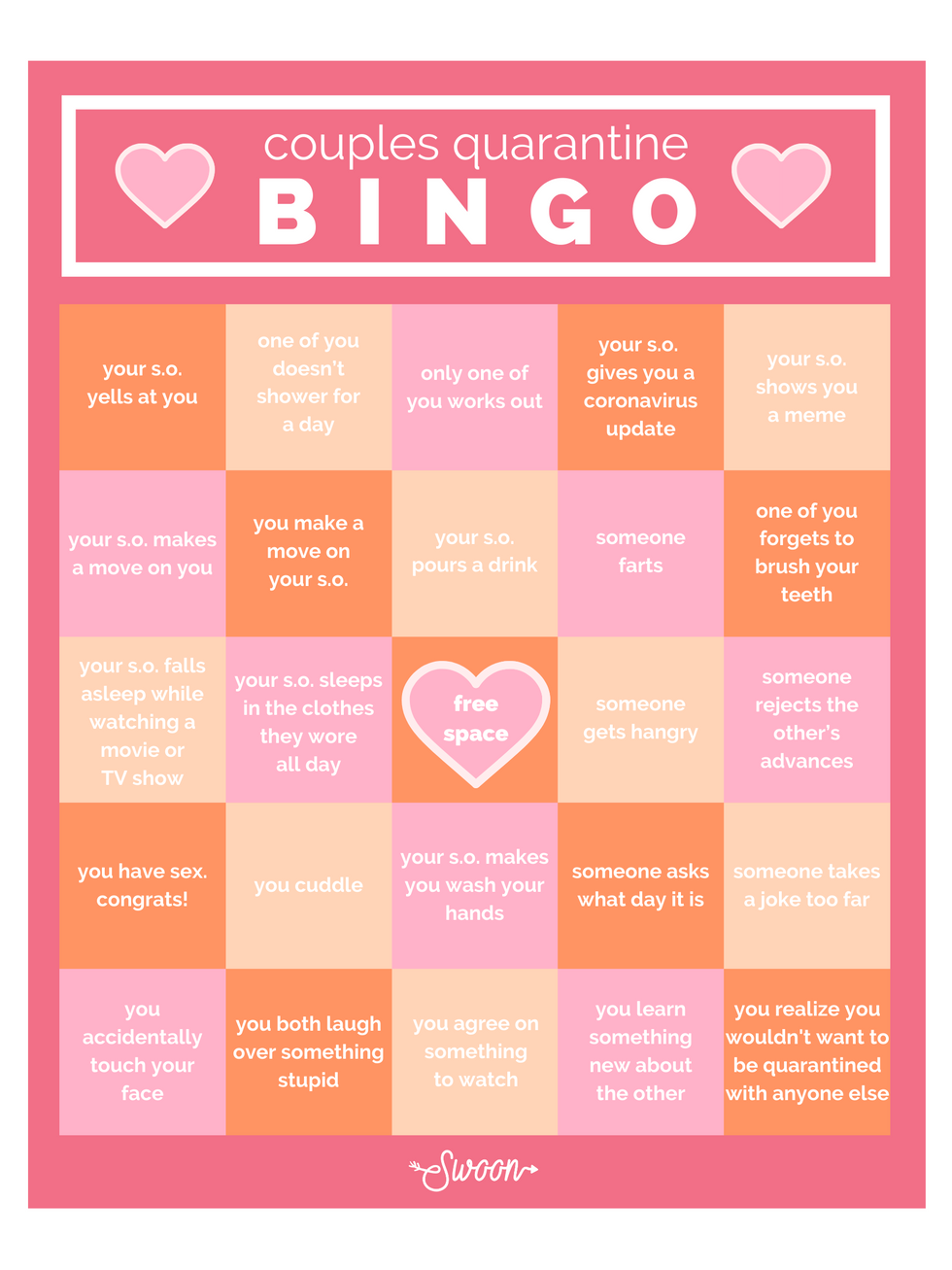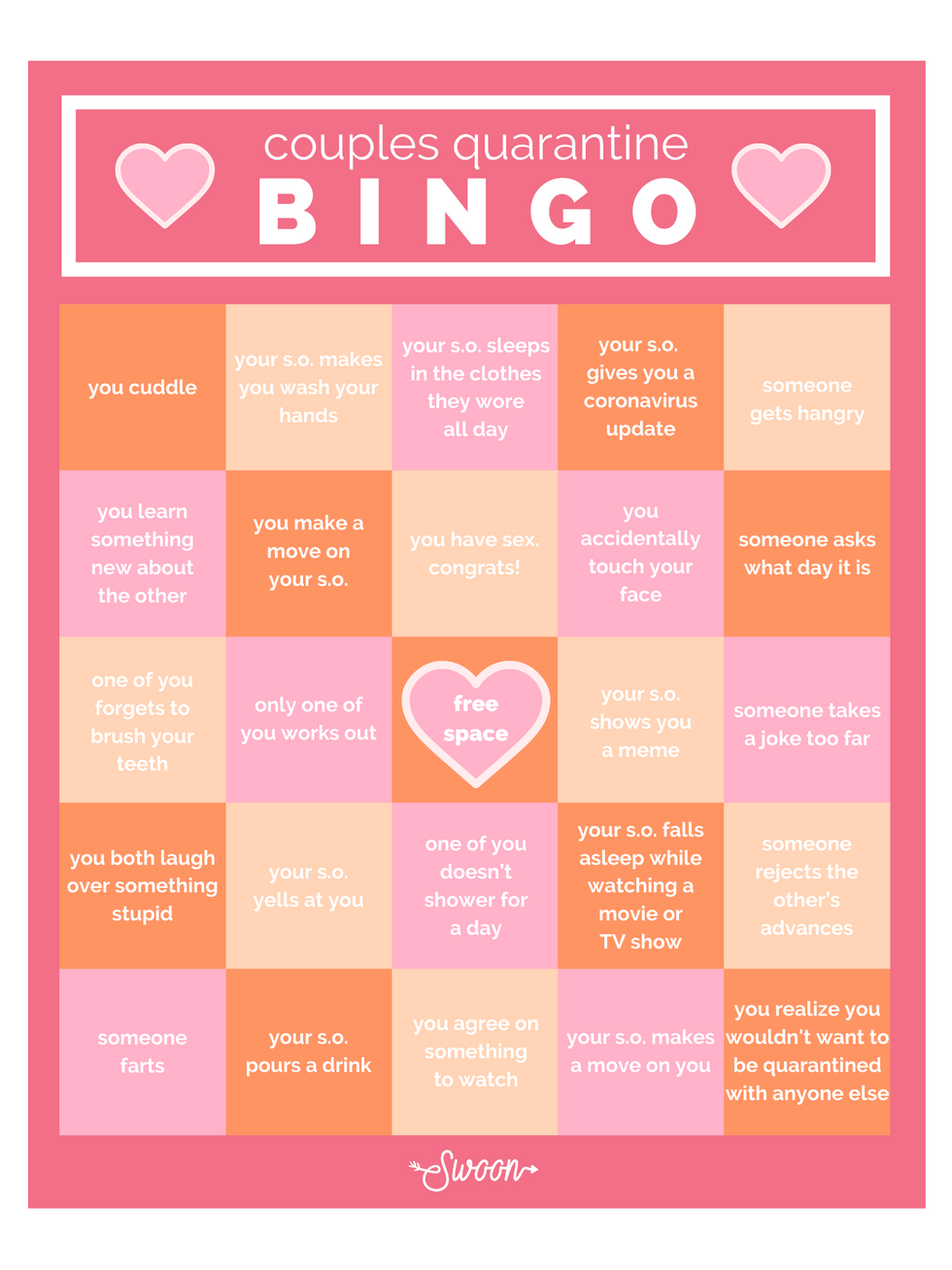 Follow Swoon on Instagram.