As a self-proclaimed Cape Cod enthusiast, there is no area on this beloved peninsula that I can advocate for more than Cotuit. Now sure, the residents of the other six Barnstable villages may ask, "Why Cotuit?" while other Cape locals might not have ever heard of the place. However, in my highly-regarded (just kidding, I wish!) opinion, Cotuit is not only the 'Stable's most underrated village, but it might just be Cape Cod's best kept secret. Don't believe me?
1. Location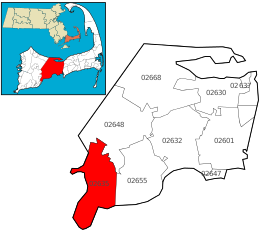 Cotuit is located almost exactly between the bustling Cape Cod hubs of Hyannis and Falmouth. That's right, Cotuit residents have equal access to two of the Cape's largest Main Streets, both of which have a variety of shops, eateries, and some pretty poppin' nightlife. Cotuit is also in close proximity to the Sagamore Bridge, so making the journey off Cape is never a hassle.
2. Beaches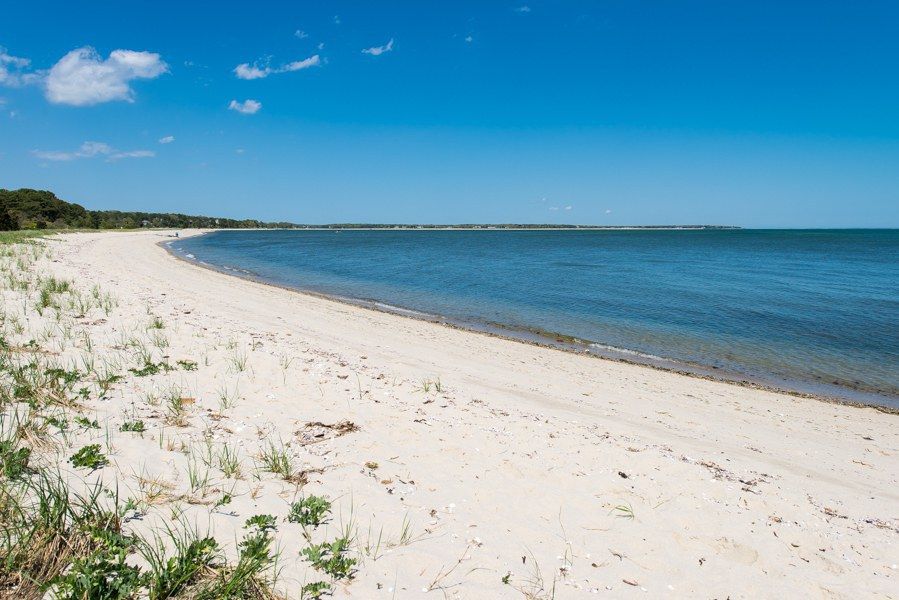 Are you in search of a beach that is free from the crowds of screaming children or swashbuckling "shoebies"? Cotuit's public beaches give you that "I own the place" feeling without having to pay the big bucks for waterfront property. Their quiet, low-key atmosphere gives way to a sense of mysticism with each wave that crashes along its sandy shores. There are even a few "secret spots" hidden throughout Cotuit's ocean coves; trust me, they are worth the search.
3. Culture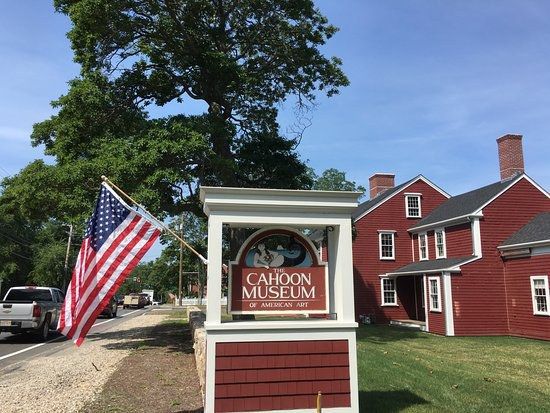 Though small, Cotuit is home to art museums, concert venues, craft fairs and a historical society. The Cotuit Center for the Arts hosts a variety of art exhibits, theater productions, live concerts and art classes for people of all ages. The Cahoon Museum of American Art blends history and artwork by showcasing the works of Ralph and Martha Cahoon in their original 19th century home. If you've caught the history bug, step back in time and join the Cotuit Historical Society's annual Strawberry Festival, or simply peruse through Cotuit's many side streets and admire the homes of Sea Captain's past.
4. Baseball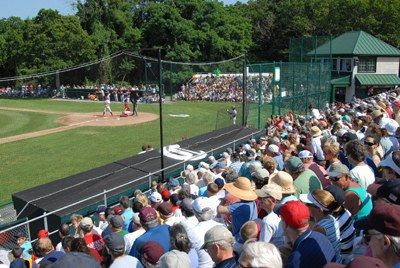 Now I don't know too much about baseball (or any sports for that matter), but from what I have been told, the Cape Cod Baseball League is a pretty big deal. The Cotuit Kettleers play at the Elizabeth Lowell Park, which is a newly renovated baseball venue right in the heart of the village. Now I've been to my fair share of Cape League games in various towns (only because it was the "cool" thing to do in seventh grade), and I must say, Lowell Park is the nicest baseball park on Cape.

If you visit this village and decide you never want to leave, you don't have to. Cotuit has its own grocery store, post office, golf course, church, library and local watering hole/fine dining establishment (haha) called the Kettle Ho. You literally could stay in this beautiful village forever; I have even met a few who do just that.