Everyone has some sort of addiction in their lives. Some are addicted to shopping, drinking, eating, exercise, reading and many other things. Some addictions are recognized by the individual and others fly under the radar. I can tell you right now that mine is anything but lowkey. If you know me at all, you know exactly what my addiction is.
What is my addiction you ask? It's a simple answer: concerts.
This past week, I went to three different live performances at three different venues. When I would tell my friends my big plans for that week, most were astounded. Some even told me that they thought it was amazing how I was seeing more concerts in a single week than they had in their entire lives. People also questioned my choice to spend so much money on concert tickets to see so many different shows. I couldn't give them a straight answer because I wasn't sure what the answer was myself. As I pondered on this question of self-reflection, I came to a few conclusions, and here they are.
"Music to me is the air that I breathe, it's the blood that pumps through my veins that keeps me alive." ~Billie Joe Armstrong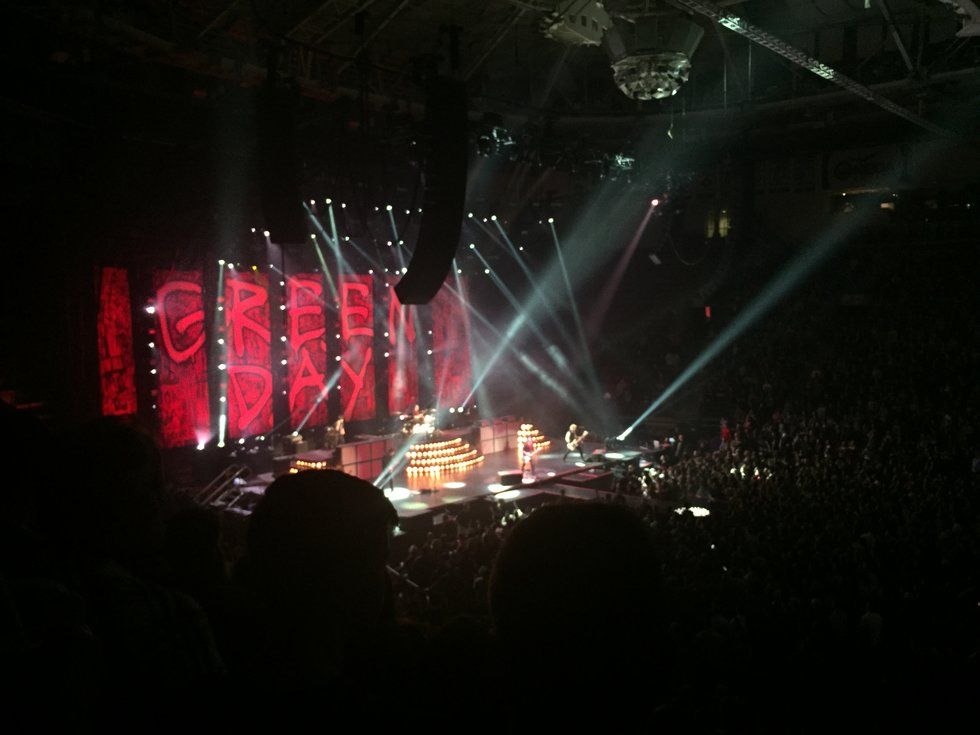 In my life, music has been the only constant aspect. I've always been making mixtapes and playlists, looking for new bands or artists to fall in love with, and seeking new lyrics to relate to. Amongst all the life-defining moments, music has always been there to help me cope, celebrate, or even help me understand my circumstances more than I did before. I guess in the end of it all, my music library is like my security blanket. I always have to have it with me when I'm traveling, walking to class, driving, and even when I'm winding down from a stressful day. It's the thing that's always there and I can always rely on to keep me grounded.
"A live concert to me is exciting because of all the electricity that is generated in the crowd and on the stage." ~Elvis Presley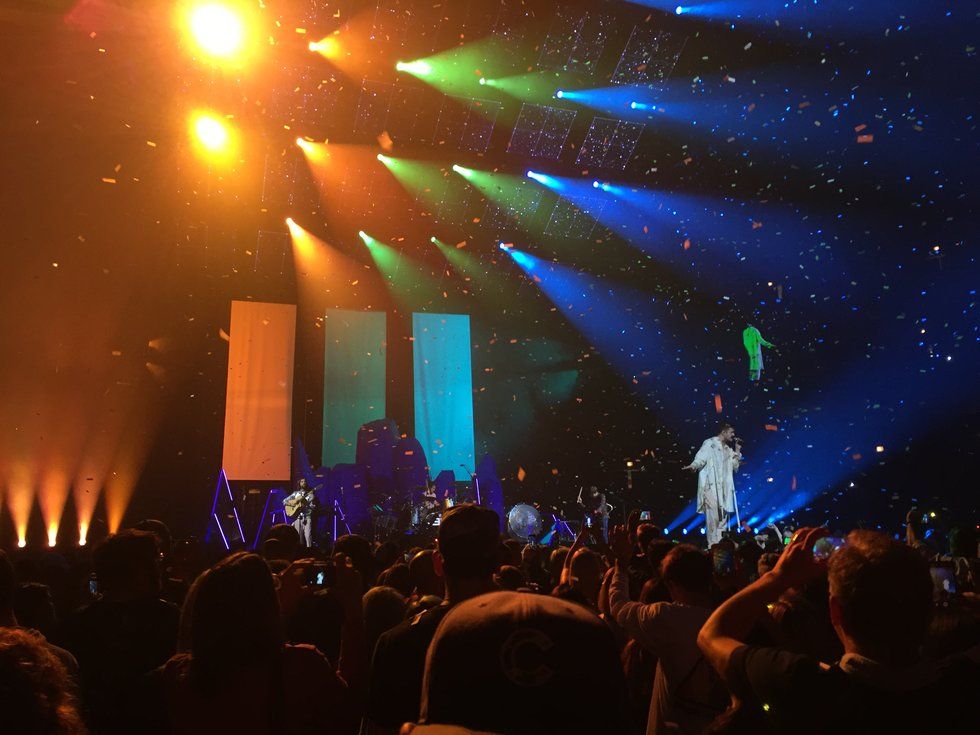 When a bunch of people all get together to bop along to an artists' set list, you know it'll be a party in some way, shape, or form. I can always feel the excitement around me start to build up as the opener takes the stage. That anticipation builds even more when the opener finishes because everyone knows that the main act is about to rock their world. The screams from the crowd, while some may find them annoying, I find them exhilarating. It's always a good indicator if the people around you will enhance your experience. Luckily, I haven't had to sit or stand by any duds at any of my shows so hopefully the streak lives on.
"Music is one way for young people to connect with themselves, but it is also a bridge for connecting with others." ~Daniel A. Carp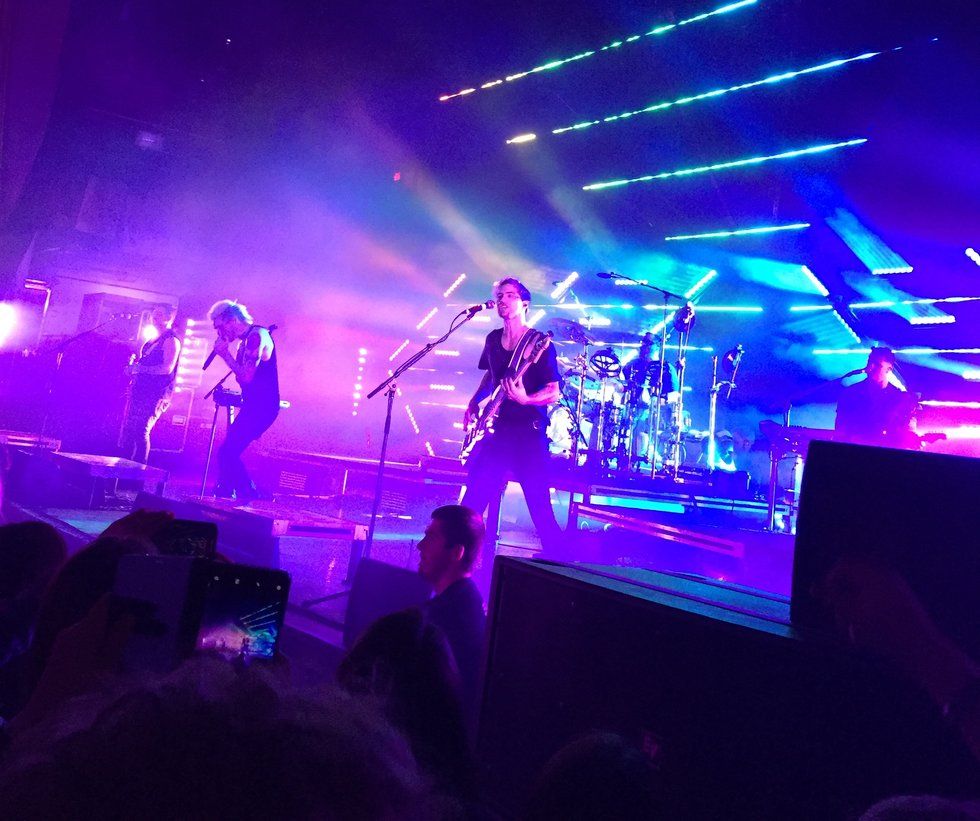 I also love concerts because there really isn't a negative connection you can make with another audience member. Everyone is there to have a good time and just be happy. You can talk to anyone and they'll strike up a conversation which will follow with an epic duet in the middle of the concert. Everyone is also more than willing to be your dance partner. With all the negativity and tragedy dividing our country today, I feel like concerts are one of the few places where people can come together and have a positive experience regardless of who you are. No one cares where you come from, what candidate you voted for, how much money you have to your name, or what gender you identify as. The only thing anyone cares about in the venue is the music and positive vibes that are soon to come with it.
"There is nothing wrong with being a fan, and being inspired." ~Unknown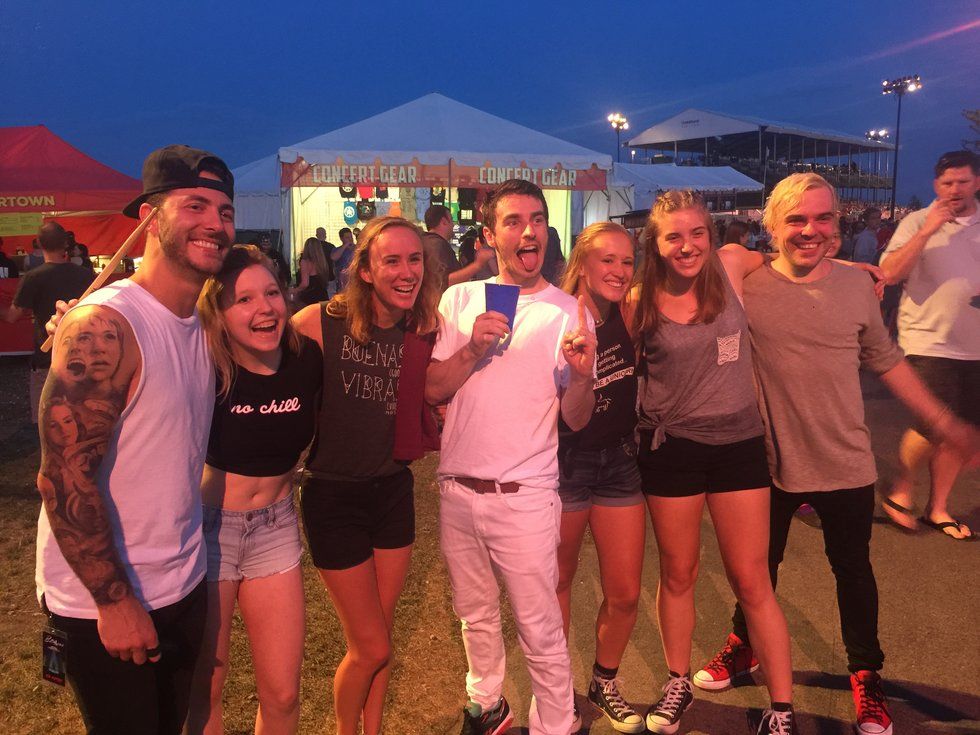 Another reason why I value the concert experience so much is because of the people I've had the pleasure of meeting. I've met older adults who take my friends and I under their protective wing when things get a little sketchy, the classic drunk girls that want to be my best friend for the rest of their lives, and individuals who have become some of my closest friends. For example, the picture above was taken in the summer of 2017 at a New Politics concert. I went only knowing one person amongst the four girls pictured and came out with two new friends that I'm still very close with. We were all front row in the general admission area and bonded over our love for the band and all the similarities we found that we shared. What made this experience one to remember is that we ended up meeting the band that brought us all together at the end of the night. Although we all live in 4 different places and live 4 separate lives, we all still keep in touch and are so supportive of the lives we are living. Not many things can bring people together like a good concert can. For that reason alone, I'll be forever thankful.

"When I go to a concert, I can't help but feel happy and everything else just goes away." ~Victoria Justice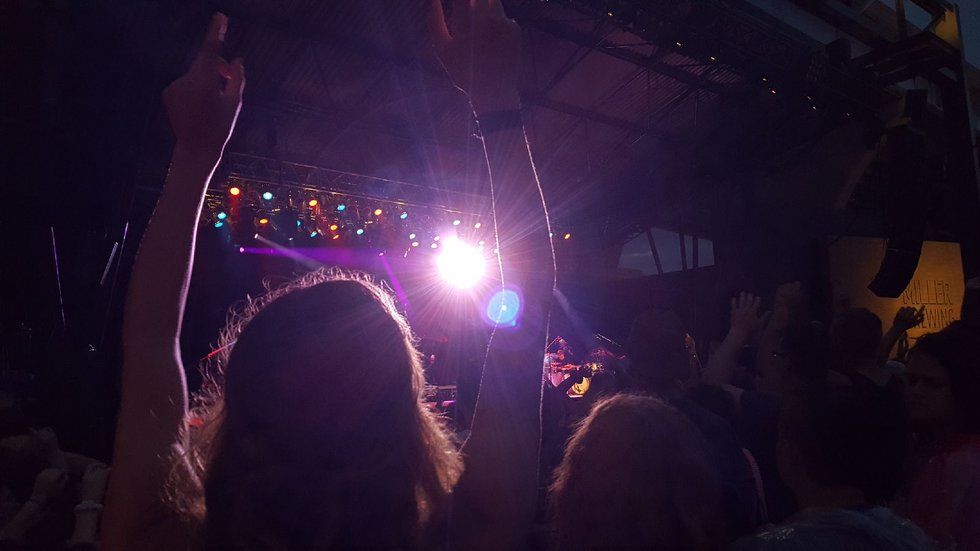 The feeling of hearing your favorite song by a certain band live is something I can't describe. For me, it's always a very emotional experience. I always get a little teary eyed and sing my heart out no matter how annoying I might be to the people around me. There's just something different about hearing a tune live than it is when you're listening to it in your earbuds. For me, it's because I can hear and feel the emotion the artist means to put forward when they originally recorded the track. Although it may not make sense to you, it makes total sense to me and other religious concert goers. This moment in the show is the moment that I wait to feel because all my stresses, grievances, and worries are lifted off my shoulders and I can physically feel it. A concert venue is the only place where I truly feel happy and know nothing is going to dampen my mood. The place or thing that gives you this feeling may be a concert venue or somewhere or something completely different. But whatever it is, I hope you have one because everyone deserves to feel the blissfulness of life that I feel when listening to my favorite songs live.
Cover Image Credit: Ryan Marincic