Get hyped, cause the hottest, Insta-famous makeup brand ColourPop just unveiled its fall collection!
Their latest makeup additions pair 90s grunge hues off with the 2000s cool, classy finish. And as usual, the indie beauty brand's products are all under $10. Yeah, you read that right.
During their Labor Day sale, ColourPop released another four fresh liquid lipsticks shades as free bonuses and debuted a brand new set of striking lipsticks, dusky shadows and shimmery highlights for fall 2016.
1. Bonus: Viper, Times Square, Notion and Lovebug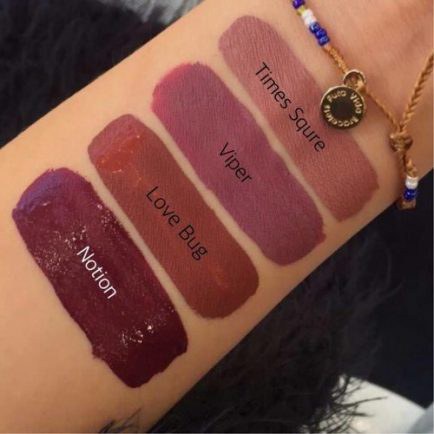 This lovely quartet of nude, rosy mauve, sorrel and vinous will most definitely spice up your fall months and your Pumpkin Spice Latte. ColourPop released these four as bonuses for their Labor Day sale online. Spend $10 and snag of these timeless matte shades for free!
2. Brand New: Hutch, Sookie and Dukes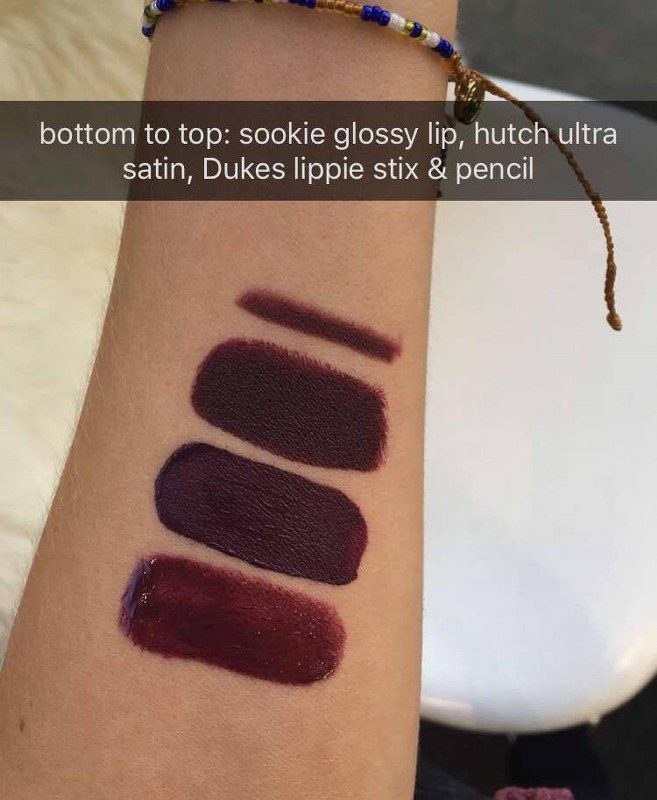 Pair Sookie's crème plum gloss over Dukes Lippie Pencil to achieve a perfectly contoured, shiny lip! Or swap out the two for a blotted application of Dukes Lippie Stix for an earthy hue. The Hutch satin liquid lipstick is a magical replication of blackberries, with a matte aubergine exterior over the underlying wine red sheen. Emphasize Hutch's subtle berry red color with a swipe of Sookie as an overcoat.
3. Glosses: Saigon, Stain, Fudg'd and Lychee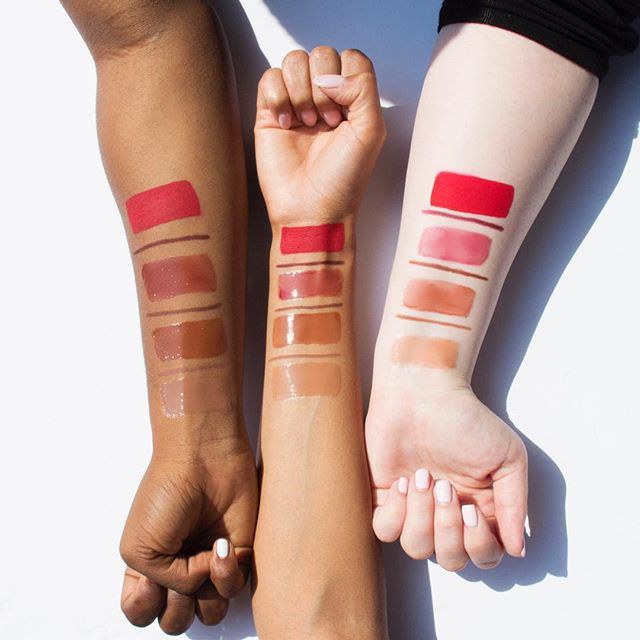 Fiery
Saigon
is the only true, warm-toned matte of this set, which also includes three glosses: the sheer burgundy
Stain
, a russet nude
Fudg'd
and the translucent suede
Lychee
. As you can see, all of these shades look absolutely gorgeous on all three of the skin tones above.
Since its conception two years ago
, Colourpop has made a point to include colored women in its swatches as well as produce specific shades for a racially diverse market, and clearly, it's been paying off.
4. Highlighters: Flexitarian, Might Be, Candyman and Do Not Disturb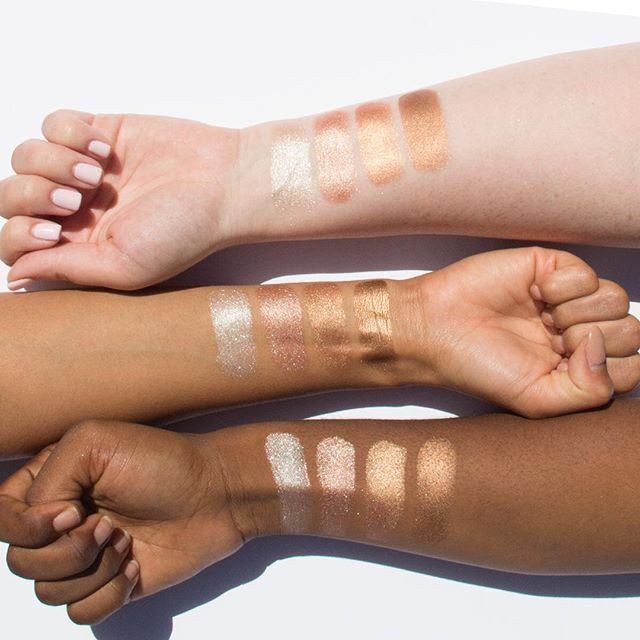 From left to right we have the highlighters: pearlized Flexitarian, then Might Be in rose gold, a trophy gold Candyman and finally, the bronze Do Not Disturb.
The silvery Flexitarian may be well-suited for paler skin, whereas the peachy Might Be would set off a tanned complexion. The honey shade of Candyman or plated gold hue of Do Not Disturb both appear to compliment deeper tones, such as olive, sepia or ebony skin. But you know what's the best part of highlighters? They serve dual purposes as highligters and eyeshadows!
5. Eyeshadows: Tang and Stereo Super Shock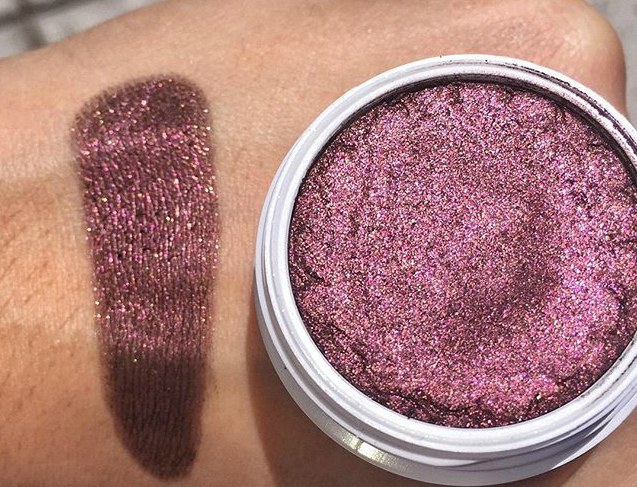 The first shadow, known as Tang, is a dusky mauve with a matte finish. Tang is still available online for $5, but its sidekick Stereo Super Shock, which is pictured second, has been all the rage since its premiere on Instagram. This gem can be used to smoke out the edges of your eyeshadow or gleam front and center on the middle of your eyelid. The Tang and Stereo Super Shock duo make for a complimentary eyeshadow look that beauty vloggers are eager to try!
So which shades do you like best from ColourPop's 2016 fall collection?