Since I began my college career two and a half years ago, I have been asked countless times the same question over and over and over again by high school Seniors, college Freshmen and even college transfers: "Do you have any college tips or recommendations for me?" So, if you are a high school Senior, a college Freshman, a transfer, or someone like me, who gets this question asked to all the time, here you will find all the answers you need.
TIP #1244:   JOIN SOMETHING (whether it's a team, organization, fraternity/sorority, or club)
Joining some kind of community, club or organization in college will definitely help you ease your transition. It will allow you to find people whom you share interests with and it will help you make new friends and relationships. It will also help you network and it can strengthen your resume! Being part of something is definitely a win-win!
TIP #112:   EXERCISE/EAT WELL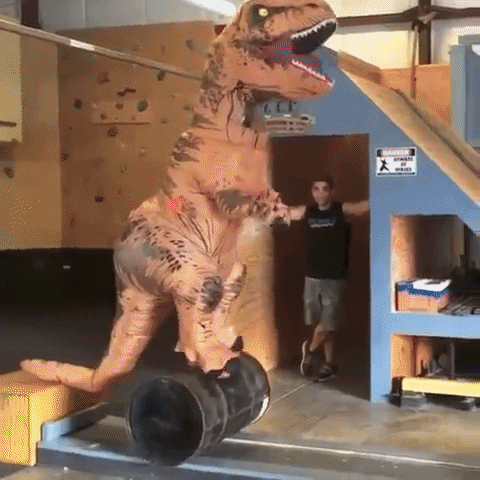 Giphy
I know some workout more than others, but I am telling you, the Freshman 15 are real. I have several friends that fell victim to that parasite, and some that faced an even darker fate, named "the Freshmen 25". In college, you may discover that managing your time can be a little more challenging, but make sure you eat your veggies and maybe get a lil' workout in every now and then.
TIP #1001:   MANAGE YOUR TIME WISELY
Like I said before, managing your time can be difficult at times, especially because you will have so much more things to do. In college you will spend less time in class, which means you will have more free time, and more distractions. These distractions can sometimes accumulate and cause trouble, so just make sure you meet all your deadlines before you go out and get plastered.
TIP #37:   GO TO YOUR ADVISOR EARLY AND SIGN UP FOR GOOD CLASSES
Signing up for good classes and early registration can genuinely be live savers in college. Getting good profs and a good schedule can play a key part on how successful your semester will be; so make sure you find out which classes to sign up for, which are the best profs for those classes, and which times work out best for you. Having an easy schedule to work around can give you more time throughout the week to do other things, and I highly encourage you to take advantage of that.
TIP #2319 / 3312:   WEAR WHATEVER YOU WANT (As long as it is not your high school letter jacket)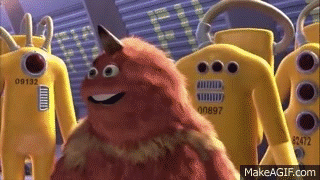 Giphy
In high school people tend to try to dress up nicer for school, to either impress people, or fit into a certain group. In college this is definitely not the case. People will not really care about how you dress for the most part, so just dress comfortably and do not be afraid of simply rocking your own style, unless your college has a dress code.
TIP #1234:   GET OUT OF YOUR COMFORT ZONE
College is the perfect time to flourish and really get to know yourself better and you cannot REALLY get to know yourself better if you do not put yourself out there. Try things you have never tried before, get a boyfriend/girlfriend, or simply do things you could never see yourself doing every so often. You never know what can come out of those new experiences.
TIP #69:   PROTECT YOURSELF
Skip this point if you do not consider yourself a sexually active person, because if you are not, this point does not apply to you. If you are sexually active or you chose to read this out of pure curiosity, all I need to say is be mindful. Use a condom, take birth-control, and be responsible. Avoid teen pregnancy and anything that comes with irresponsible sex.
TIP #23:   GET YOURSELF HOUSING EARLY
This may be kind of an undervalued point but seriously, in most colleges, especially in bigger ones, getting affordable housing that is close to campus can often be challenging. Therefore, the moment you commit to a college get yourself a couple of roomies and go house hunting.This mainly applies to you if your college or university does not offer, required Freshmen on-campus housing, and if your college/university does offer it, take it, no questions asked. You may or may not get lucky with a good roommate your first year, but in case you don't, you will at least get to know your way around campus much quicker than others, and you will be closer to all your classes, which can give you a couple of extra minutes of sleep in the morning.
TIP #201:     FINDING A MATCH
When considering sharing a dorm room with a friend you already know from high school or elsewhere, make sure you ACTUALLY know them well. What I mean by that is get to know certain traits of his or her personality that you had never payed attention to, like their levels of consideration for others, neatness, studiousness, loudness, orderliness and coolness with you. The reason why I suggest you do it is because compatibility is key; and I really don't want you to ruin your friendship with a good friend from high school just because you had a bad year rooming together. Get sometime to make a good scouting report and see if you make a good match with your prospects, that way you know you'll have a great time rooming with them! Now if you are going in blind, and getting random roommates, all you can do is cross your fingers, pray to whomever your heart desires and hope for the best. The only tip I can give you is be nice, considerate, and avoid doing things that may bother him/her.
TIP #929:   LISTEN TO UPPERCLASSMEN
Listening to more experienced students than you, can be incredibly useful. Their insight will help you get around easier and will definitely help you face all kinds of situations more effectively. If you ever meet a cool upperclassman, do not be afraid to ask for some advice.
TIP #2202:   DON'T BUY NEW, BUY USED OR RENT
Ok, so when it comes to school supplies get the cheapest you can get. This may seem obvious but sometimes people can get ripped off by your school's signature book store. In your school's bookstore you will find all the material you need for all your classes, but you will most likely pay a lot more money. I'd highly recommend you to go elsewhere to buy your school supplies unless they have REALLY good deals because 99% of the time you will find better prices in other stores off campus or online.
TIP #1211:   FIND A GOOD PLACE TO STUDY OR A STUDY GROUP
Finding your ideal place to study is essential. You gotta find a place that is not too quiet, where your mind can wander around easily, and that at the same time is not too loud where you cannot even pay attention to what your studying. I don't know how I can help you find that place, but start by trying out the library, a coffee shop, your room or an open space outside. Make sure you also get a group of people to study with. As long as they are not too distracting, you will be able to clarify concepts and solidify your understanding of your class's material.
BONUS TIP:    BE NICE, BE OPEN, DON'T JUDGE, DON'T BURN BRIDGES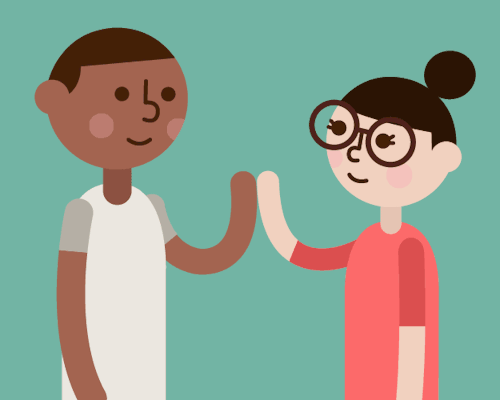 Giphy
In college you'll meet tons of new people (duh) and the vast majority of them will have different backgrounds, socio-economic statuses, ethnicities, religions and cultures. At the beginning, these differences may seem to be too hard to overcome, but if you try a little, you may end up making yourself a new best friend. Take it from someone who did try a little. As cliche' as it sounds, be open, it will be worth it. I urge you do not take for granted the short interactions you have with people who are different from you. Try to learn their name, or something cool about them. You will be surprised of how many times you will end up crossing paths with those acquaintances, so be nice, be open, do not judge and do not burn bridges.