You hear about dorm transformations and tips for living on campus. What about people who don't? What should freshmen pack in their backpacks as they prepare for their classes?
Here are some tips on what to bring to class, with some additional study tips I've learned so far my freshman year. Thank me later.
1. Notebooks. LOTS of notebooks.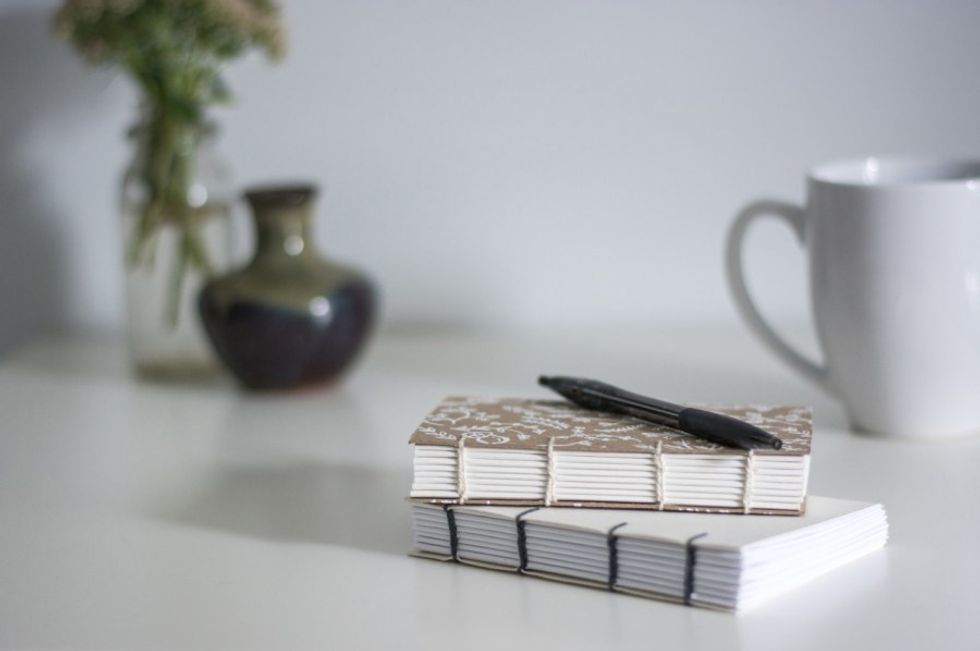 Fancycrave (Minimography.com)
I know in middle and high school, you were used to bringing a binder for all of your classes. College is different; you don't have to stay on campus all day long since you can plan your classes on your own. This means packing less.
I would recommend getting a small 75 page notebook for each class or subject. They are pretty cheap, and there are always back to school sales at places like Walmart and Target. You can also get a 5 subject notebook if you don't like the idea of keeping separate notebooks. I recommend the Five Star brand!
2. Two folders. Why two?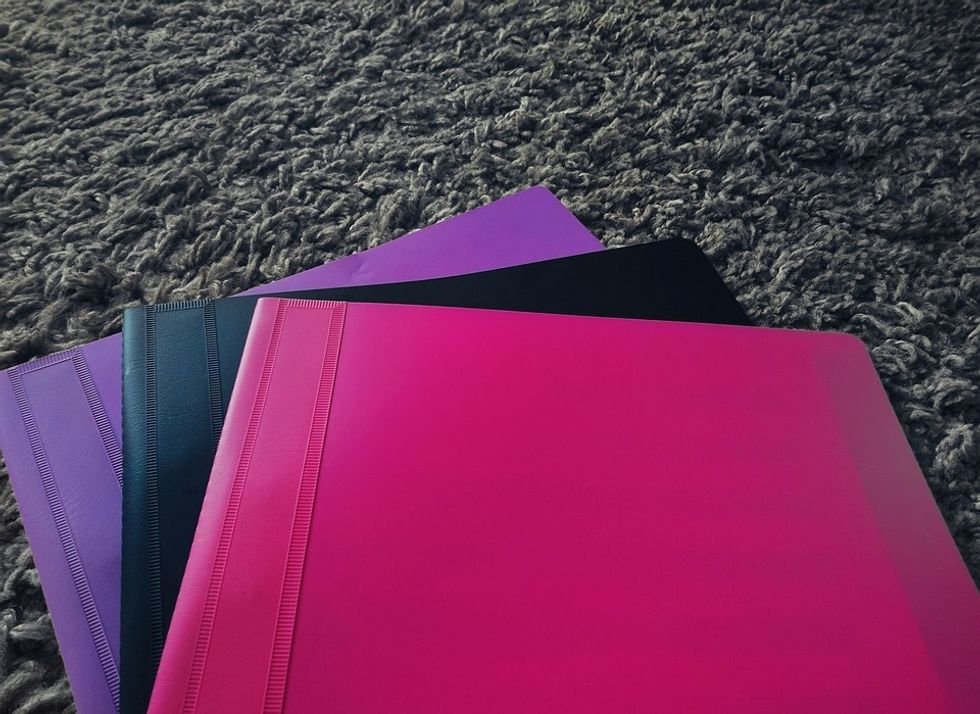 Pixabay (Auricam)
Folders are one of the best ways to keep your worksheets, extra notebook paper, and essays together. It is a lot better to keep your papers neat and accessible in a paper or plastic folder than to shove all of it in your backpack. That's a no go. Keep one folder for graded assignments (if you keep them) and extra loose-leaf notebook paper. Use the other for homework, worksheets, and important documents.
Lots of people have their own ways of keeping their classwork in a safe place, but I have found that folders are an inexpensive but effective way to do this!
3. Sticky notes. What a classic.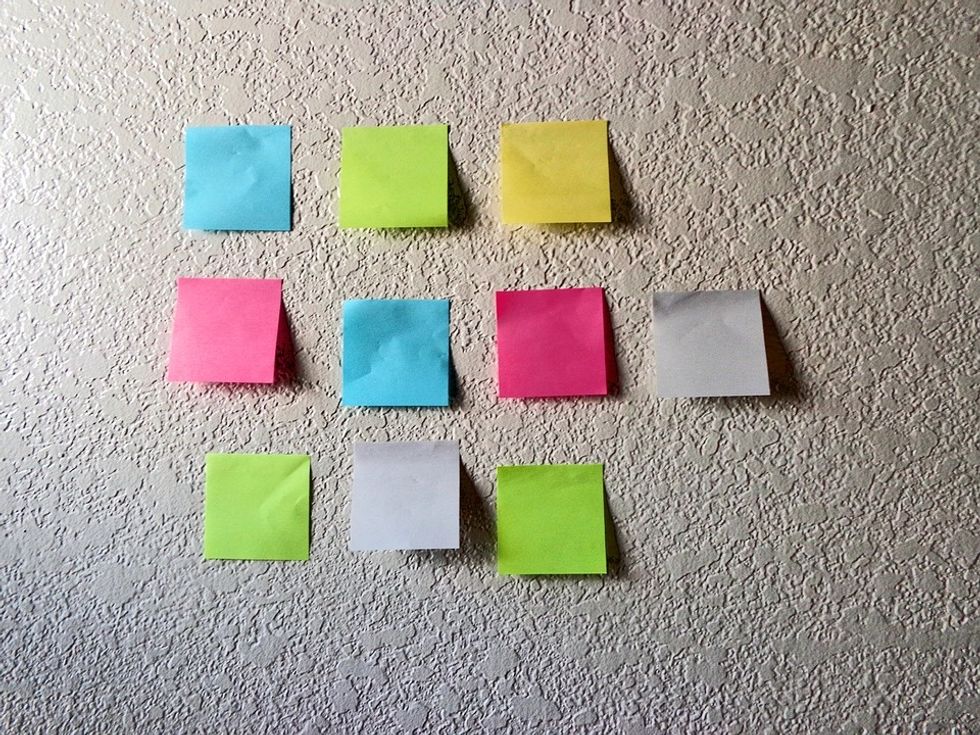 Pixabay (jessica45)
If you need to annotate an article, book, or poem, sticky notes are a great way to do that! Sticky notes make it easy to take notes and comment on your reading without the need to pull out a big notebook. This way, the annotations are already on the text itself! Sticky notes are also great for jotting down quick reminders. You can get them in all sorts of colors, from basic light yellow to hot pink. I'm also a fan of Post-it's Page Marking Flags -- they are awesome for marking important pages in readings.
4. A calendar/planner.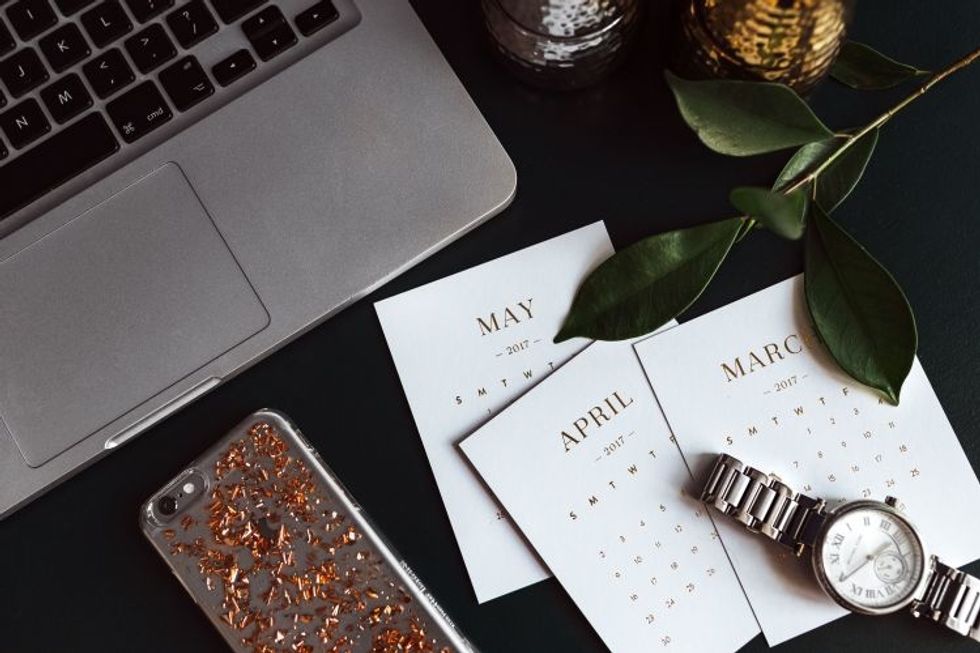 Kaboompics (Karolina Grabowska)
This is one of the most important things you can invest in! Make sure to add in all of the important dates in your college schedule as you get the syllabi for your classes. This will keep you organized, and you will be able to think ahead and finish work early as a result. Always write things down, especially important due dates and events. Your brain just isn't able to retain so much information on its own. Target always has great yearly planners!
5. Extra pens and pencils.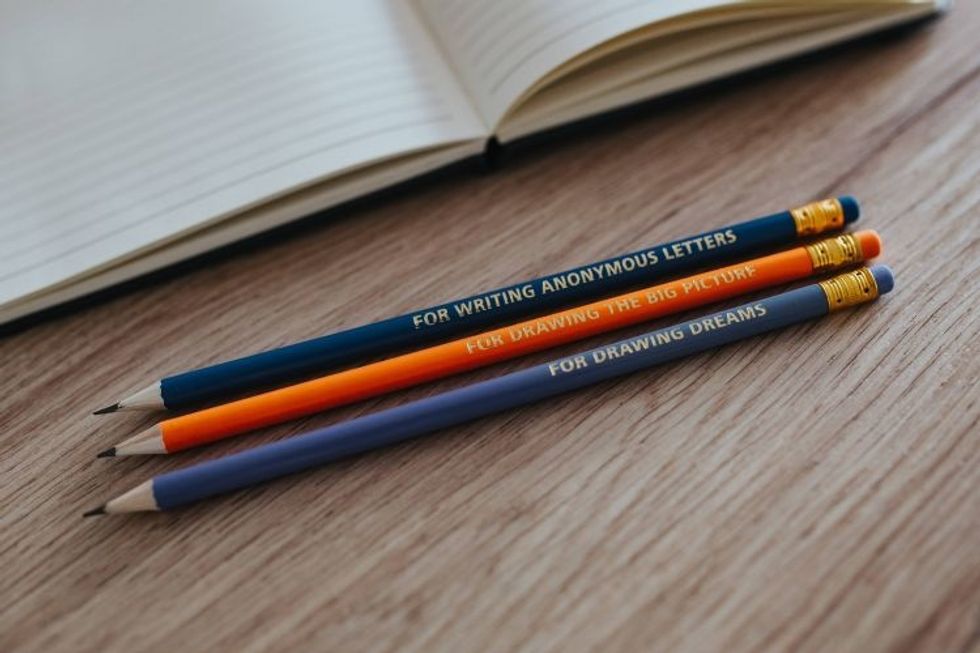 Kaboompics (Karolina Grabowska)
Some college students pack just one pen or pencil in their bag, and they almost always lose it and are forced to ask the professor or a fellow student for one. Don't be that student. Always come prepared! Keep a few wooden #2 pencils handy for machine-graded exams and to give to students who need one to write with. Ticonderoga #2 pencils are the best wooden pencils money can buy.
6. A light jacket or cardigan.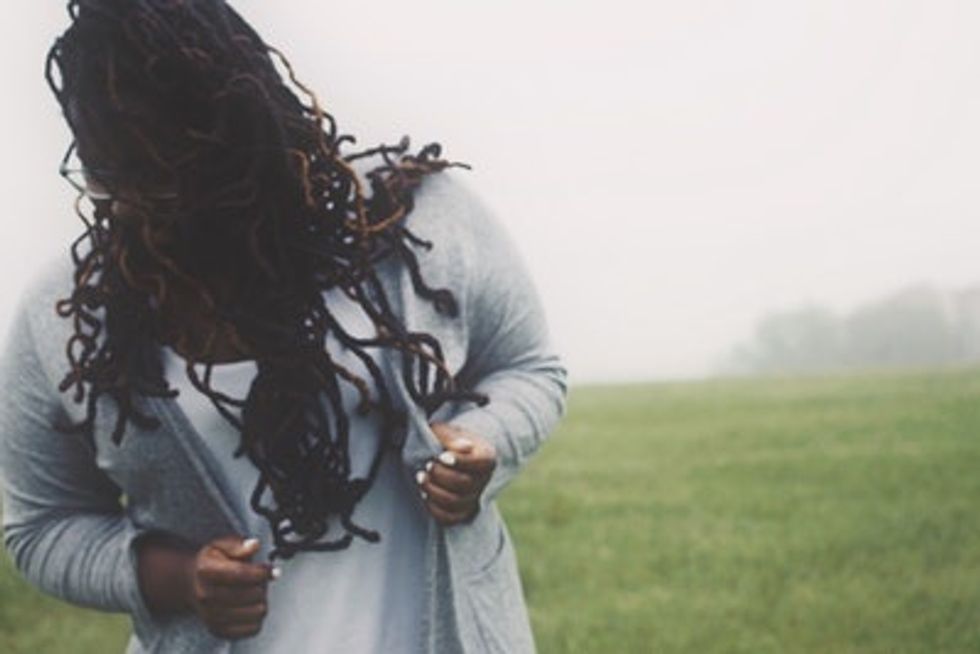 Unsplash (Jazmin Quaynor)
This is for all of my cold-natured people! If you're sensitive to the cold like me, bring a light jacket to throw on in those cold classrooms. This will save you so many times!
7. Highlighters.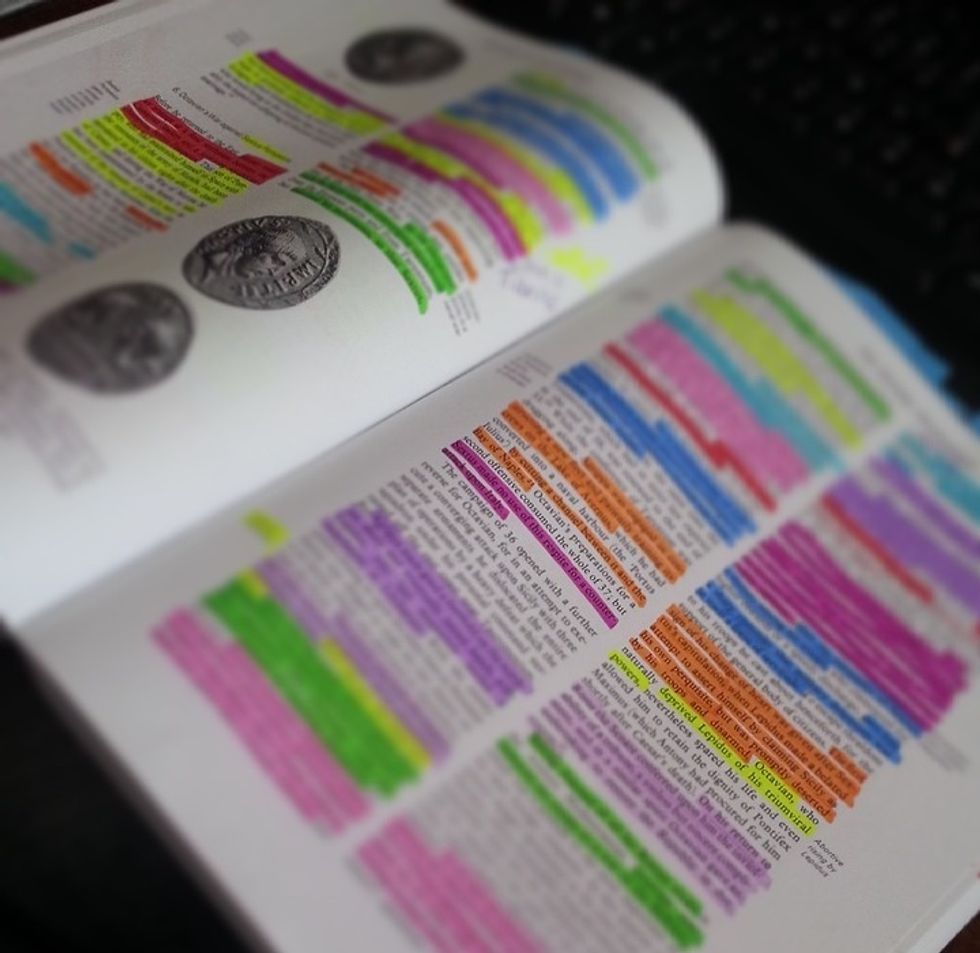 Pixabay (BookBabe)
I recommend always looks over your notes after class! This will help your brain retain the information you recently learned, and this makes for less study time and less stress. Highlighting vocabulary, formulas items, or quotes will allow the most important information be a priority to remember. Highlighters come in so many colors now, and they are inexpensive. I recommend the Sharpie Clear View Stick Highlighters; they don't dry out as fast as the others do, and the ink doesn't smudge!
8. Mini stapler -- tiny ​but ​functional!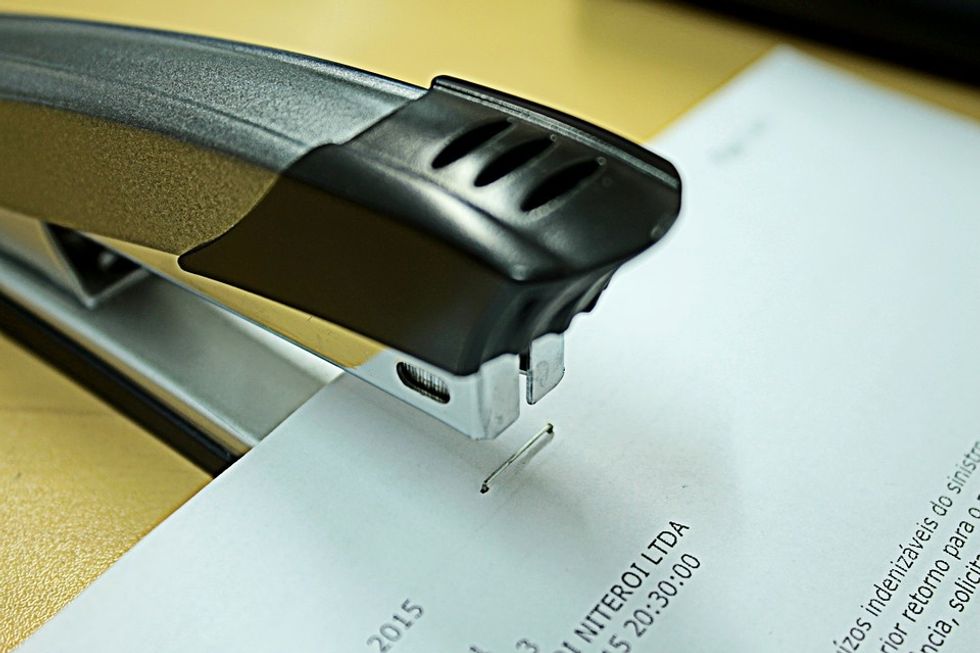 Pixabay (Gadini)
Chances are, most of your professors won't staple papers for you. They might not have a stapler in the classroom. Get a mini stapler! Not only is it a cuter compact version of the classroom staple, but it's very useful! A ton of my classmates have asked to borrow it when stapling essays or classwork, so it's an essential that a lot of people forget about! Depending on the brand and size, these can range from $2 to $5.
And those are all of your school essentials! You will not only go to class prepared, but you will go to your classes knowing that you have everything you need! Of course, this list doesn't include college textbooks and other class-required texts, but just know that those are also very important to bring.