The thought of two more weeks until Thanksgiving break is functioning as the sole gasoline keeping students going and the thing that is dragging them along.
It is the period of the semester that everyone is becoming increasingly stressed, unmotivated, overworked, burnt out and just ready to go home. It is the time when teachers think that they are the only class that you will have any work for.
It is the ever-joyous time of working with others on group projects that will make or break your grade. It's the season of writer's block, brain farts, lack of ability to form sentences or just talk, nevermind trying to write a paper.
All of it mixed together with tears, lack of sleep and just pure non-stop work forms a whole heaping mess of unnecessary stress. When you need a break, here are 11 things that might help you take your mind off of that ridiculous mess looming in the corner.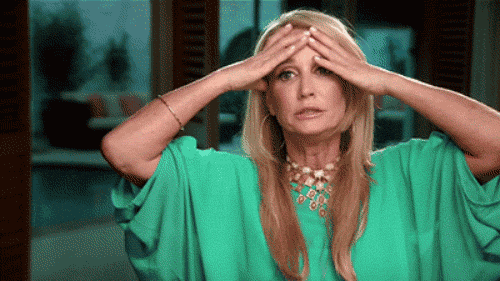 1. Put the work away
Take a few minutes for yourself. Not yourself with your work in front of you, but yourself with your laptop closed, notebooks put away, flashcards in the drawer. Remove yourself from what is stressing yourself out, even if it's just for a few minutes. Not only does it work as something to do by itself, but it's also important to do for the next stress relievers.
2. Breathe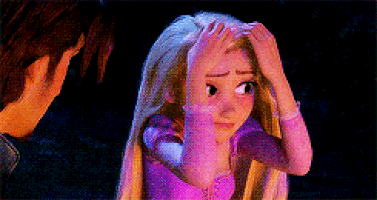 As a nursing major, as soon as I finish one assignment, it is immediately time to start the next whether it is studying, writing a paper or starting a study guide for a test two weeks from now that has to get done now otherwise it never will. An important lesson that I have learned is to allow myself to have a break amidst the chaos. Breathing is an important step in taking a break. It calms you down and lets you look at things with a more clear mind.

3. Watch something
Watch a few episodes of your favorite show on Netflix. There is nothing wrong with taking a few minutes for yourself to get in a few laughs or to catch up on a show that you missed. Just be careful not to watch the full series. Taking time for yourself in between assignments or just as a break is not procrastination, it's a break.
4. Listen to music
Nothing puts me in a better mood than putting on a good jam. Whether it is an oldie, but a goodie, a sad song, a jam, Jesus music ... whatever puts you in a better mood, blast it!
5. Go to the gym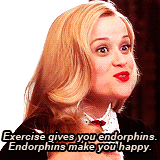 As much as the walk across campus is a pain, you will feel so much better after running on a treadmill, biking a few miles or doing some yoga. Watch the TV show that you would normally watch back in your room or put on those jam tunes and kill it. Go endorphins!

6. Talk to a friend
Sometimes just talking to someone about what you're stressed about helps you to feel better. Oftentimes, when I talk to someone about all that I have to get done during the week, I feel a million times better. Through talking things out, I separate the emotions that make it seem like I have a million things to do, from what I really have to do, when I really only have 20 tasks. Also, your friend might be in the same boat as you, so you know that you're not alone.
7. Call home
FaceTime or call home to talk to your family. Anytime I call home, I know that my brother and sister will be there to make me laugh. Also, there is nothing that makes someone feel better than a good laugh.
8. Pray
"Turn your worries into prayers." Phil. 4:6
Even when you don't have the words, God knows how you feel. Send your stress, worries, sadness — whatever emotion you're feeling — to Him.
9. Play a game
The other day while I was struggling to write a philosophy paper, I took a break and played Candy Crush for 15 minutes on my phone. It was just long enough to clear my head so that I could focus on what I had to get done. Play something on your phone or find a game that you can play with friends.
10. Read a book
Have a book that you've wanted to start or one that you've read a million times, but is always your go-to? Read a chapter or two (or three if you're like me and then can't put it down). Being transferred to another place or into a story will take your mind right off of what you're stressed over.
11. Sleep
Do not underestimate the amazingness of the power nap. They call it a "power" nap for a reason.