As college students enter the post-spring break era of the semester, the only thing getting us through the next few months is the promise of summer break. With the dawning of this new dark age, I decided to reflect on all of the breaks college students could ever dream of having. As per usual, I have ranked them from worst to best with the utmost bias and personal opinion guiding me.
8. Fall break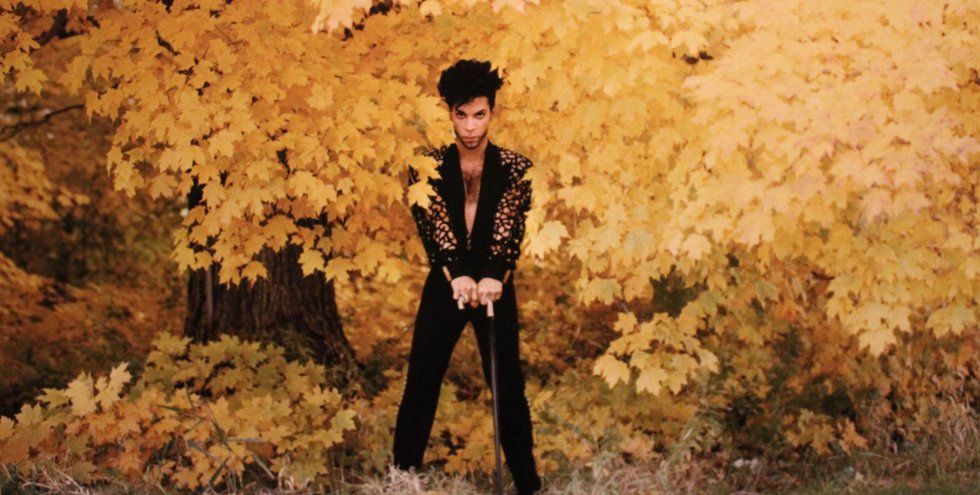 Fall break is a shame, a fake break. It's not even a full week; it's just an extended weekend where you don't have enough time to go home but too much time to kill around campus. I love the fall, and evidently, I love breaks. However, this is one combo that I just cannot get behind.
7. Thanksgiving break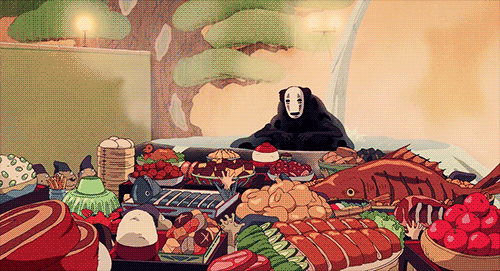 Thanksgiving is one of my favorite holidays, so hear me out when I say it's just like Fall Break, which is to say it's a fake break. If you really try hard enough, you might be able to get a week out of it, but it's just a tease: you have work due on a Monday after and any relaxing you did at home is forgotten when you immediately head into finals review. Way to ruin a wonderful holiday, College.
6. "Water main burst and boil advisory" break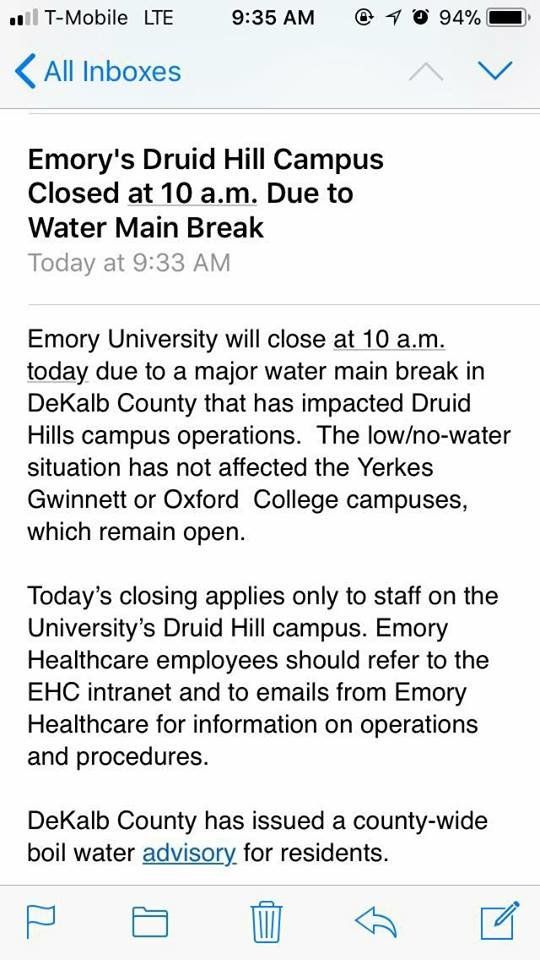 So maybe this is just an Emory-oriented break occurring two weeks ago when, surprisingly, a water main burst in Dekalb County and we were placed under a boil advisory. The university was shut down promptly at 10:00 a.m. and while there was the looming threat of dehydration, the sudden freedom on a Wednesday propelled the water main break above fall break... until around 2:30 p.m. when Emory was reopened starting at 5:00 p.m.
5. Snow day break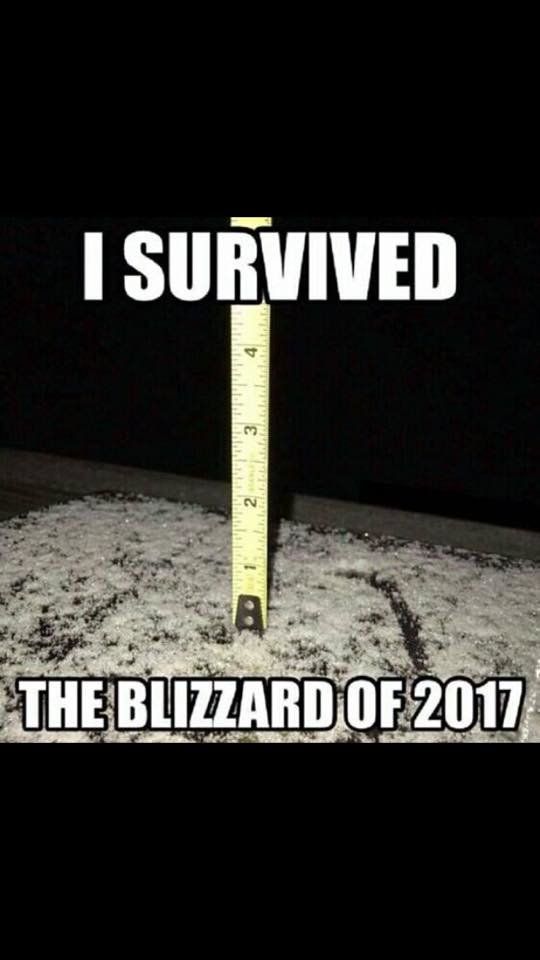 The thing that I love the most about going to school in the South is how everyone there reacts to even the report of snow. The entire university shuts down. The city panics. Classes are canceled. And Atlanta only gets a half inch dusting. It's truly magical.
However, any snow day above the Mason Dixon line is just going to be a no from me. If there is any amount of snowfall greater than what can be melted in a day, I want no part of it.
4. Spring break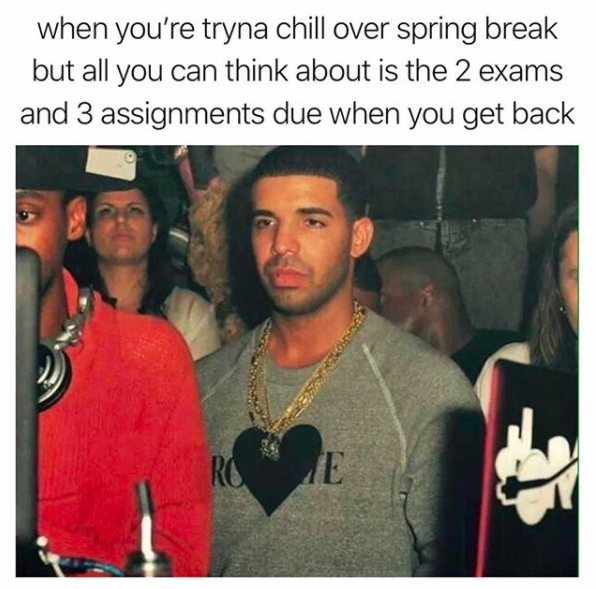 Spring break is a hit or miss. Quite literally, you either go hard or you go home. And as relaxing as home may be, sometimes it's freezing and it snows and you really miss the Georgia sunshine.
3. Hurricane break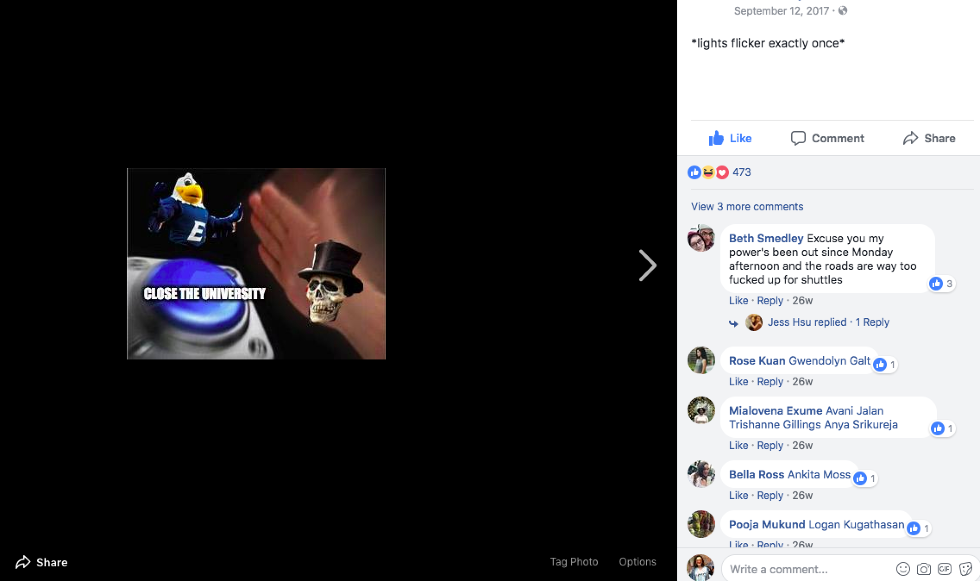 Hear me out on this one: Hurricane Irma break was actually pretty lit. The threat of total destruction? Check. Lock-in that offered equal parts fun sleepover vibes as well as absolute bedlam and potential murder? Check. Domino's delivery even through the storm? Oh, baby yes. Never forget Irma Break 2017.
2. Winter break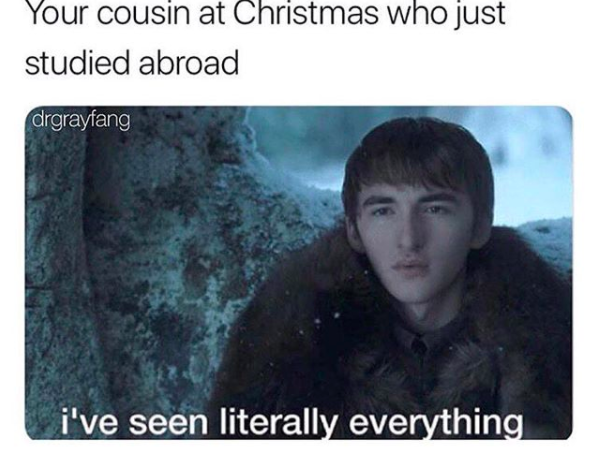 If you try to do anything more during winter break than sleep and eat food you don't have to pay for, you're doing winter break completely wrong. You leave fall semester with morale at an all-time low; doing anything but resting and recharging is just too much.
The only caveat? Snow. As I've lightly mentioned, snow is the enemy of both me and Winter Break. Sorry, there could only be one favorite school vacation...
1. Summer break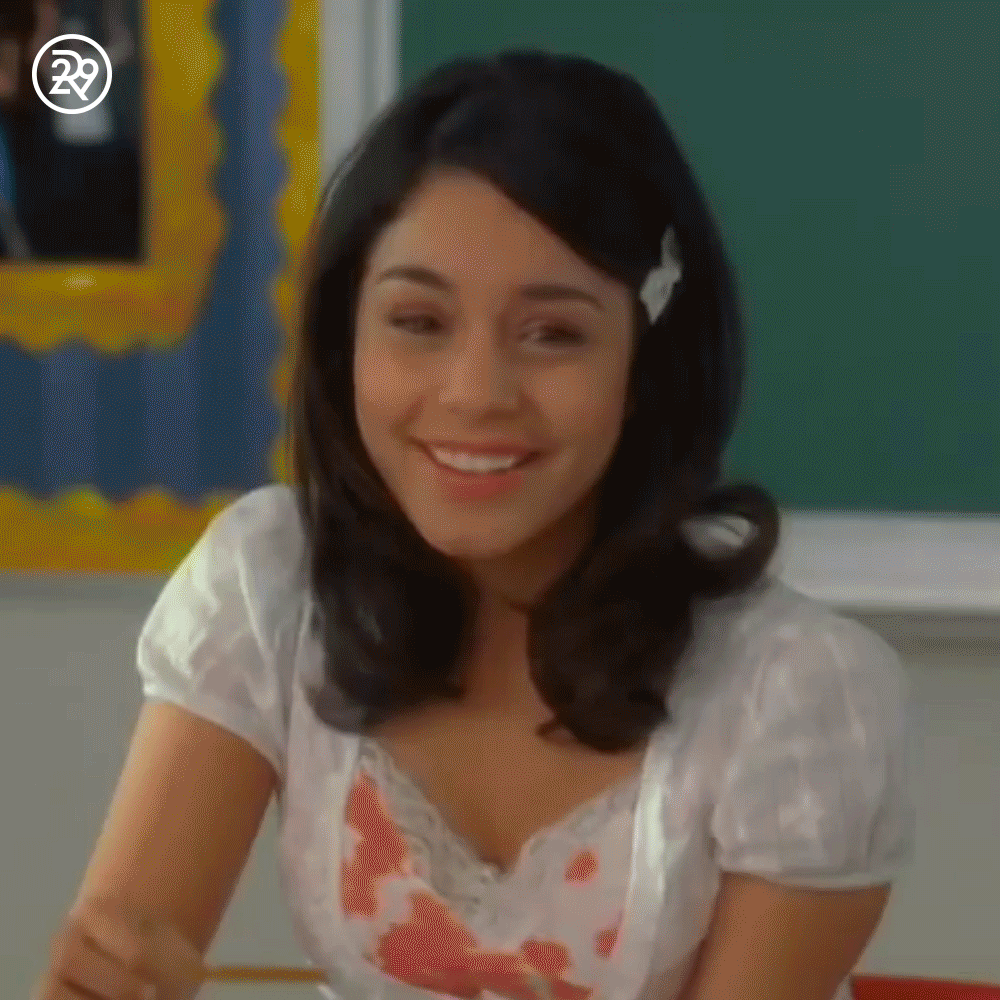 Is there anything better than summer break for students? That's a rhetorical question, by the way, obviously summer break is the best thing since sliced bread. Even with the stress of internships or jobs, the distance from school friends, and often the general heat, there is quite literally nothing more appealing than summertime.