A generation aspiring to recreate Woodstock was left with something called Coachella and it's a dish of flower crowns and celebrities, with a side of music.

Coachella is the ultimate escape; comprised of colorful styles, powerful music, and big smiles it is a scene of utter happiness. More than just another rave or music festival it is a part of our culture. The culture of the modern hipster, the stereotypical Brooklynite, and the low-key West Coaster.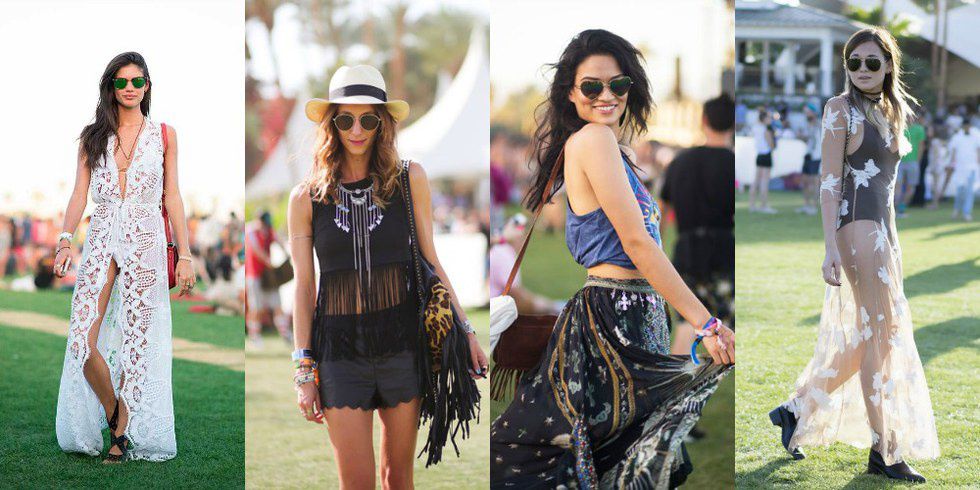 Every year we all wait in anticipation for the new looks that celebrities showcase upon attending the concert, and they never disappoint. From nose rings, to colorful hair, it is a sea of color and lace, with a bit of music in the background.
[rebelmouse-proxy-image https://media.rbl.ms/image?u=%2Ffiles%2F2016%2F04%2F23%2F635969803314058602-1166914115_coachgif.gif&ho=https%3A%2F%2Faz616578.vo.msecnd.net&s=828&h=4bd20ee100c619c1df08e44742e5cec7f758d590a92fb1aa0b584222ae0f1826&size=980x&c=1784874799 crop_info="%7B%22image%22%3A%20%22https%3A//media.rbl.ms/image%3Fu%3D%252Ffiles%252F2016%252F04%252F23%252F635969803314058602-1166914115_coachgif.gif%26ho%3Dhttps%253A%252F%252Faz616578.vo.msecnd.net%26s%3D828%26h%3D4bd20ee100c619c1df08e44742e5cec7f758d590a92fb1aa0b584222ae0f1826%26size%3D980x%26c%3D1784874799%22%7D" expand=1]
With thousands of attendees Coachella is not really your original music festival, this because it is a music festival that isn't really about the music. In fact, music critics are staying away from the festival as a scene of exotic clothes, high college teens, and flashy celebrities take over.

It is available to stream anywhere in the world, but what's the point of that if you're not there walking the Californian desert with your flower crowns and chokers. But not only is Coachella attractive for its looks, it is also a celebrity magnet -- a money making machine that is just another Spring Break.
This year Kendall Jenner's Coachella Outfit was an actual google search, trending on Twitter, posted on Instagram, and purchased in stores -- it was the outfit of the day and the talk of the weekend.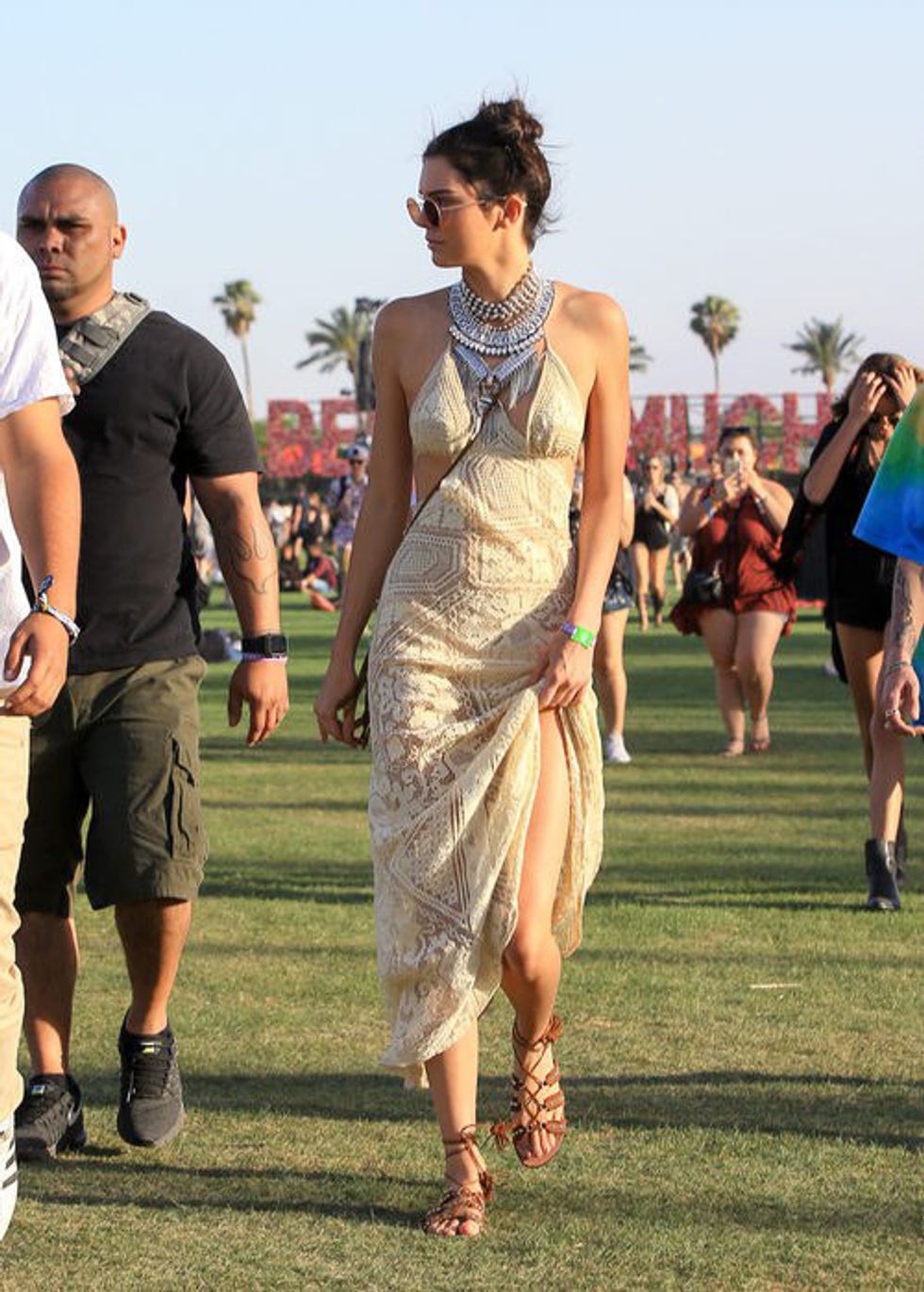 H&M even has its own line "H&M Loves Coachella" where anyone can purchase the same fringy, short, and beaded pieces of clothing reproduced from the show. The fashion is just as important as the music, or in some way even more important -- so important everyone wants to follow.

As a place where one can express themselves having the perfect outfit is extremely important, especially for ones Instagram, and let's not forget about the caption (it's equally as important). 33-year-old mother of two, Sarah Mirmelli, is among one of the thousands that prepared for Coachella, as if it were her life - or full time job - hiring a trainer, going vegan, and getting plastic surgery -- all to ensure she looked perfect for the three-day festival.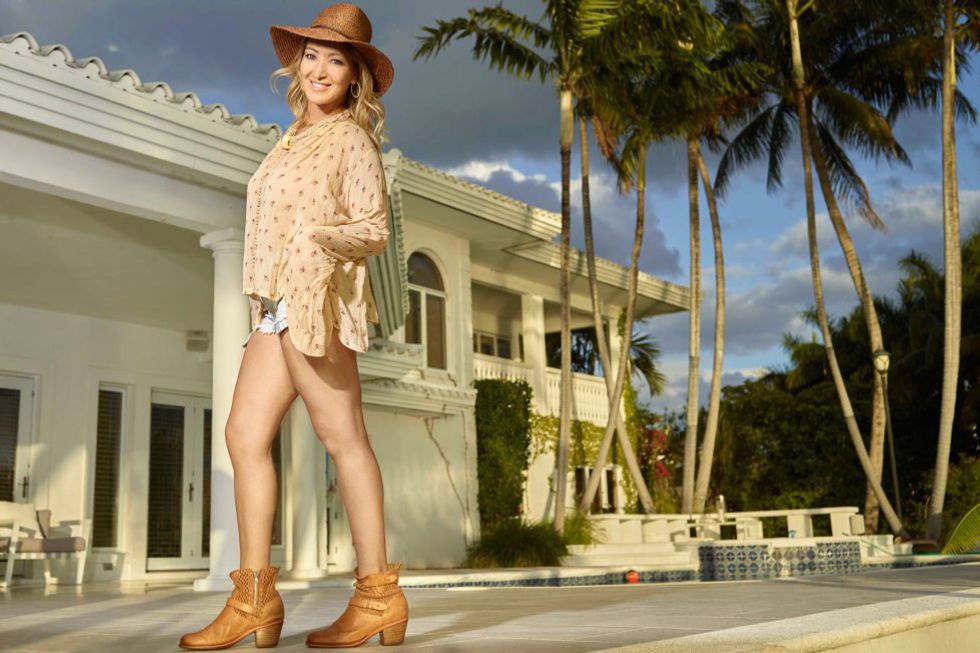 "The goal is to look blog-ready," says Mirmelli, who also paid $8,000 for one outfit comprised of a vintage Guns N' Roses T-shirt, YSL army jacket, denim cutoffs, corset, thigh-high leather boots.
Mirmelli was not alone, thousands of other "moms" attend the show in order to blend in with the younger crowds and feel good, but they also go through the same steps as Mirmelli. That is, spending thousands to look young and feel young, because, well, the music just doesn't do enough (in the end, we all want to be able to wear cropped tops and high waisted shorts).
Don't get me wrong, I'd love to spend a weekend dressing up in expensive clothing, chase celebrities, and take photos all the day -- but, I would also love to get a chance to watch the hundreds of acts performing amazing music right then and there. From Calvin Harris to Guns N' Roses or Halsey, Zedd, Jason Bentley, The Chainsmokers, and The 1975 (just to name the bare minimum) the music options are limitless, but the flower crowns overpowering.
Love it or not, Coachella is more than a weekend festivity, it is a holiday. You prepare for it the same way you would for Christmas, though instead of having a family dinner you are roaming the desert with green smoothies in hand. We wait for it so patiently, but not for the music or the concert recaps, but for the "who wore what", who was spotted, and "where can I get that". It is a culture rooted in Instagram and it's a cultural we're addicted to (because who doesn't love flower crowns) but it will never be another Woodstock and won't put the value of music in its core, as great as the lineup it, as much as we'd want it to.