On May 25th, 2018, Disney via Ellen DeGeneres released the new Christopher Robin trailer.
And it was everything you could've wanted and more.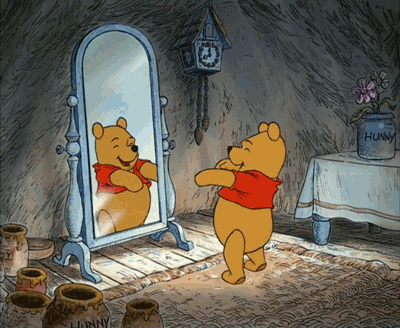 Earlier this year, Disney announced a long list of live-action remakes to follow in the trends of successors such as "Beauty and the Beast", starring Emma Watson, and "Cinderella", starring Lily James. These are set up for years in advance with Aladdin and "The Lion King" set for 2019, while "Mulan" should be premiered in 2020.
Critics and fans have mixed feelings about Disney's new motto to relive their cherished tales. Some argue it's a genius way to retell stories for a next generation while others are tired of Disney's lack of originality. Disney's current live-action line up has received mundane reviews with similar topics. Disney isn't doing anything they haven't done before.
"'Cinderella' is caught halfway between the stateliness of a PBS period piece and the nonsense of Branagh's Thor", movie critic, Wesley Morris says about the 2015 live-action remake of 'Cinderella'.
"There's a complicated jumble of gender politics at hand, and any attempt at modernizing the dynamic is more of a random piling on rather than a thoughtful incorporation", move critic, Katie Walsh points out in her "Beauty and the Beast" review.
In this hodgepodge mess of reviews and opinions, Disney still keeps doing what they're doing and their latest project is "Christopher Robin".
Now, I know what you're thinking. Technically, this isn't a remake at all. Simply, Disney is telling a continuation of their loved series "Winnie the Pooh". We're mixing with apples and oranges here. But maybe we're not.
The idea of the Disney live action is the idea of bringing old tales we, as in people who are 18 or older (hopefully) grew up with. It's retelling stories we know and love.
"Winnie the Pooh" was a huge part of my childhood. I had merchandise, I watched all the movies on VHS (+10 if you remember VHS tapes) and even would wake up in the middle of the night to watch a Winnie the Pooh tape if I had a nightmare.
Am I mad at Disney trying to vamp up my childhood? No. In fact, I shed a grown up tear at the trailer. But what could possibly make this movie so special and what could it do differently than "Beauty and the Beast" or "Cinderella"
As I mentioned before, this isn't a remake. This is a continuation of a story. Disney is bringing the nostalgia and the magic back to our favorite stories, while adding modern elements that we haven't seen yet.
The critics agree, "Beauty and the Beast" and "Cinderella" alike were well done and beautiful, but they lacked the depth we seek in a Disney movie, because... you've guessed it, I've said it... Disney is simply doing what they've done before. It's not different. It's not fresh. It's not new. It's just a shinier version of things we know and love.
But, "Christopher Robin" could be different. There's a built in audience and a well established Disney standard to live up to, while telling a new story. A story that audiences from 8-80 can learn and grow from.
"Christopher Robin" could be Disney finally doing what Disney does best, storytelling, and this is a new story that I, personally, can't wait to see.
"Christopher Robin" comes to theaters August 2018.