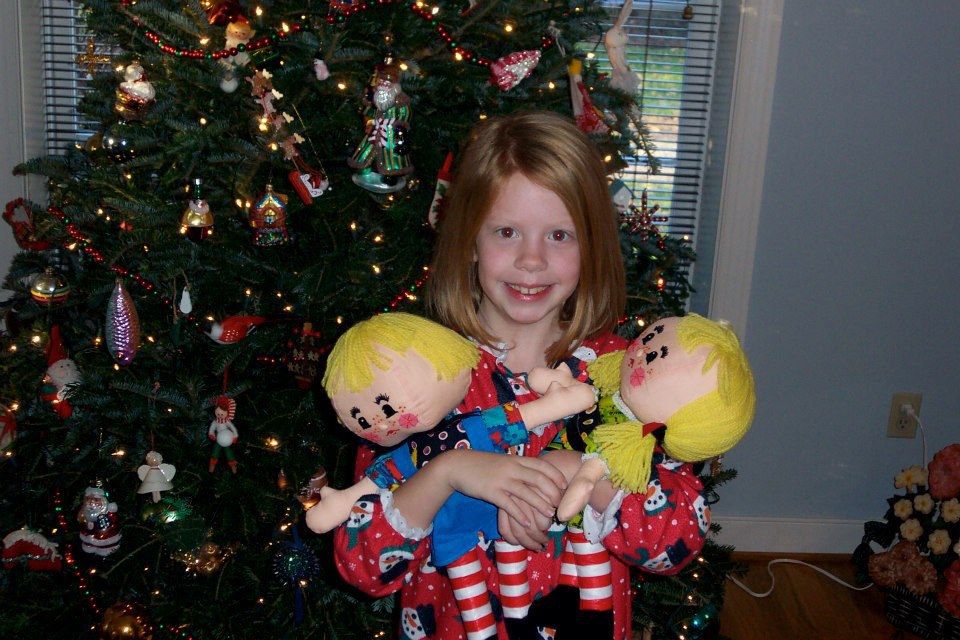 As a little girl, I loved Christmas. Christmas meant that our house was going to be decorated from top to bottom and that Christmas music would be playing 24/7 in the house and in the car. It also meant that there would be two weeks of winter vacation. The day after Thanksgiving was always the day that decorating and holiday festivities began. We had an entire half of our attic just dedicated to Christmas stuff.
Every year, we went to a Christmas play/musical put on by our family friends' church called 'Glorious Christmas Nights.' If you're from Richmond, you probably know what I'm talking about. The play always put all of us in the Christmas spirit.
My mom was the Christmas fanatic. We had a fake tree we put up in our sunroom. That tree had the non-breakable ornaments on it, which was important because our two cats would attack the tree and the tree skirt every year. We would sometimes have a train going around it. There was always a little Christmas scene on top of the piano. In our family room, my mom decorated the mantel with a wreath, our stockings, and little Christmas trees. Even the dog and the two cats had their own stockings. Then, in the living room was our live tree. We went to the YMCA or The Great Big Greenhouse to get our tree every year. I always wished we could get one of the really tall trees, but we had to settle on a 6' or 7' tree. It was always the best night ever when we turned the Christmas music on and decorated the tree. We had about three or four 'Baby's First Christmas' ornaments. By the way, I was an only child at the time. My mom always insisted that we put an ornament I made in kindergarten on the tree. It was a purple, paper mache ball that had a gold bow on the top. It was definitely not a pretty ornament, especially because when I popped the balloon on the inside, it broke part of the ornament. The smell of the Christmas tree would waft throughout the entire house.
Every Christmas Eve, my grandparents, my mom, dad, and I would watch the Celtic Women sing on T.V. I was never very interested in it, and just wanted to fall asleep. I usually did on my grandmother's lap.

The best Christmas ever was when I walked downstairs on Christmas morning and saw a brand new bike sitting there from Santa. That was the number one thing on my wish list that year.
Every year, my grandmother and I would make homemade "candy canes." Now these weren't the typical hard, peppermint candy we all know and love. No, these were way better. They were mashed up cranberries, bits of orange peel, grinned up pecans, and apple juice all wrapped in homemade dough. Then, we would form them in the shape of a traditional candy cane. One year my grandmother had made three or four dozen of these before they came into town, and my dog being the foodie she was and still is, jumped up on the counter and ate about ten of them. Every Christmas morning, we ate the candy canes, banana bread made by my dad, and German Stollen from the bakery downtown.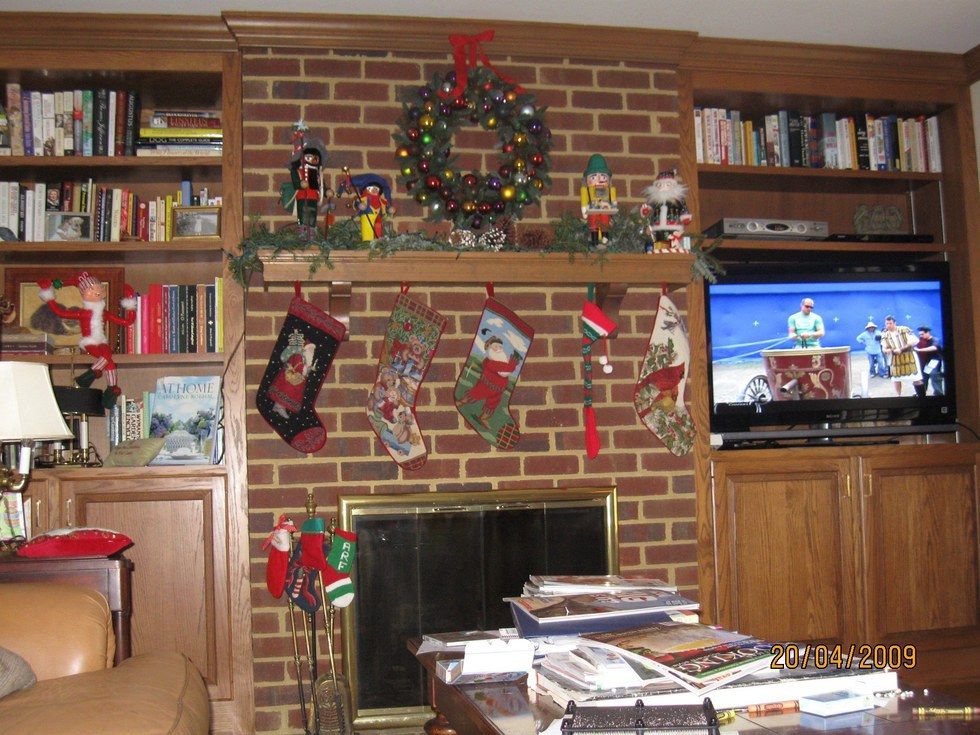 The first thing we would do was go into the family room and unpack our stockings. The cookies we made for Santa would be all gone and he would write me a letter back from the one I wrote him the night before.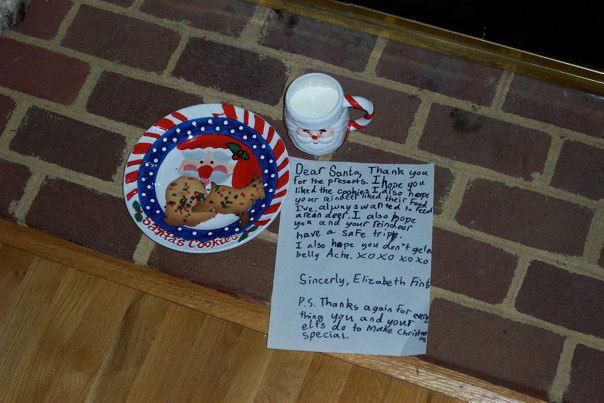 After stockings, we moved into the living room where we opened our Christmas presents one by one. It usually took close to two hours because my family had to completely analyze each gift. I was guilty of this too. I wanted to rip the Barbie out of the box immediately and play with her. I wanted to charge my Nintendo GameBoy to play my new game.
To this day, I love Christmas very much, but my favorite days are the days leading up to Christmas where all the stores are playing Christmas music, all of the Christmas movies are playing all day, the malls are all decorated for Christmas with the enormous Christmas trees, the weather is getting colder, and holiday cheer is being spread every where. That's Christmas to me.