July 25, "Christmas in July," hosts a myriad of parties with Santa hats and bathing suits (really, just an excuse to party without the religious origins of the holiday). But if this mid-summer's date is celebrated with red hats and red cups, then August 1 should be dubbed New Year's in August. And just as you would in the dead of winter, make a list of resolutions to force you to inhale the jubilant summer air and float into the school year with a wake of productivity trailing behind you.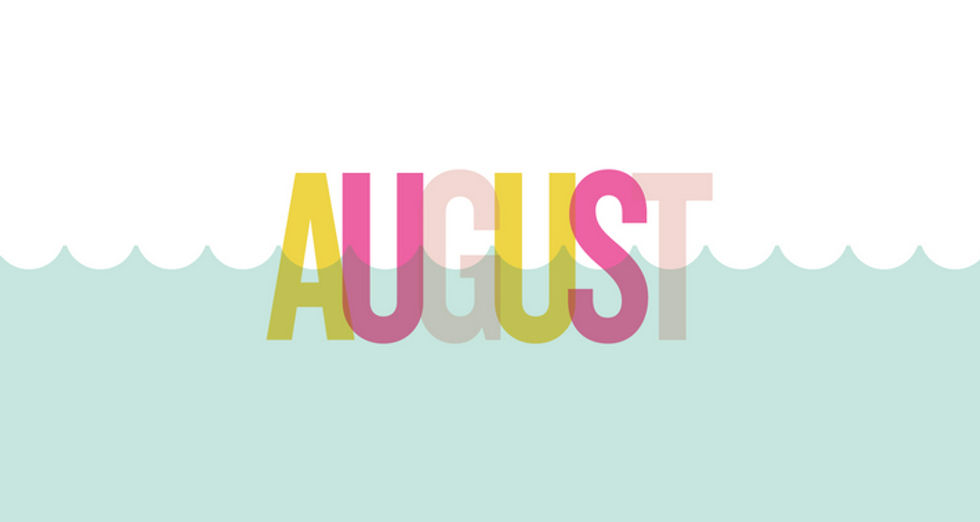 August is a month where the air is light--a slight chill infecting the heavy heat that preceded in June and July. It's a time when you prematurely mourn summer's end and anxiously await the coming school year. It's a transition time. But amidst the hurried fervor of confusion as you reminisce what you did in June and speculate how you will decorate your dorm in a few weeks, slow down. Ease the rushing tides and keep the floodgates at bay--try to float in a donut-shaped inner tube in a pool of stagnant water.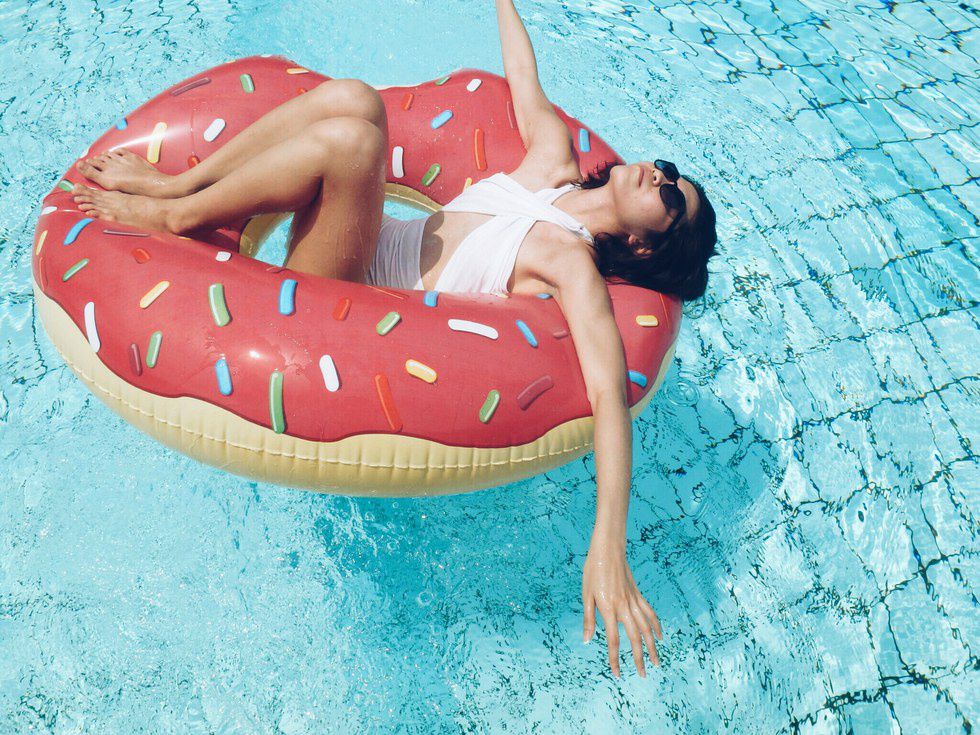 An even more appropriate reason to re-focus your summer is the fact that August is Happiness Happens Month. So before your summer wave gushes into the school year, take a few moments to curb the constant flow of time as much as possible--by simply enjoying every moment and reveling in pure happiness. To ensure a happy outlook, think about what truly makes your heart bubble with feelings of satisfaction and purpose. Do the things that you might not have time for during the hectic school year--take adventures.
The beauty of adventure is that its vague definition opens up infinite possibilities--there is no set time length, no statistical qualifications. It can merely be any activity that ignites self-discovery and passion while simultaneously satisfying your wanderlust--at least for the moment.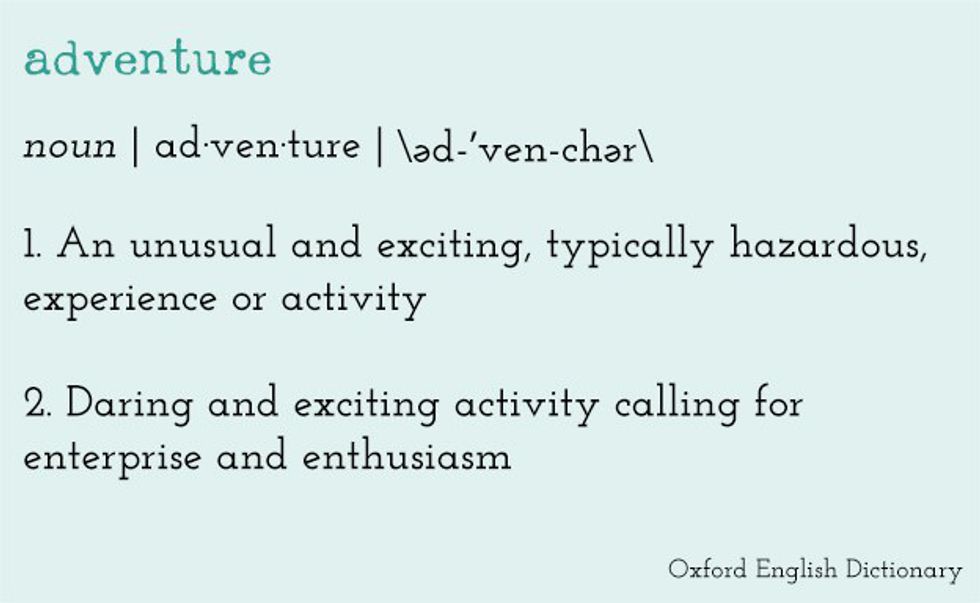 So, scribble down some August resolutions that will fulfill your summer endeavors--that will give you some stories to look back on when you're craving free time during exam season. Even the simplest of resolutions (being friendlier to your next-door neighbor who you usually try to avoid) will send you back to school with a great sense of achievement.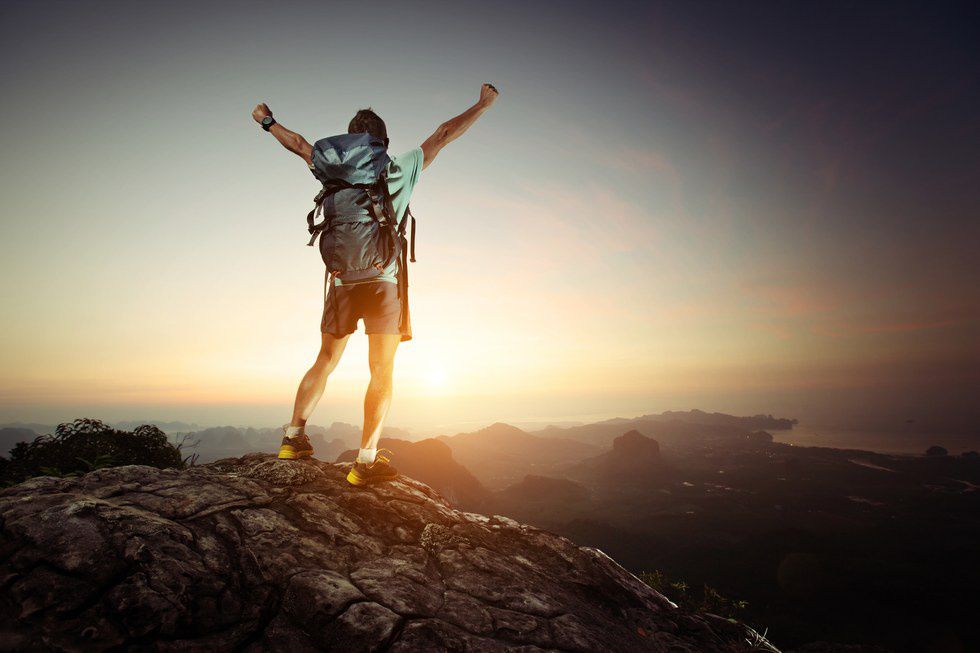 If you can't pinpoint a specific adventure or resolution for yourself, check out Secret Society of Happy People's Happiness Happens 31-Day Challenge to spur memorable times, friendly vibes, and a great end to your summer.
I also heeded the Society's advice and compiled "A College Student's Happiness Happens Challenge." However, the college students' list is condensed to 15 days since most of us move in in about two weeks.
Watch the sunrise.
Go to a local beach/pond/lake/river and just swim.
Paint something.
Buy a print for your dorm from a local artist.
Take artsy pictures with your high school friends.
Text an old friend who you haven't heard from in a while just to see how they're doing.
Write letters to your family members and mail them once you're at school.
Pay for the person behind you at the coffee shop.
Discover a new song on Spotify.
Instagram a #throwback picture.
Compliment your cashier at the convenience store.
Make someone smile.
Email an old teacher thanking them.
Make something from your Pinterest DIY pin-board.
Spend time with your family.