I remember being a little boy sitting on my grandmother's bed. Every night she would read us stories from her favorite children's book, "The Book of Virtues." It was a book compiled of several stories, many were heavily influenced by Christian morals and ideals. I will never forget a quote from one of the stories, "love can hold back a flood."
Now while not every person is going to stick their finger in the whole of a leaky dam, the idea of love had carried with me all my life. I also remember when my mom was driving my sister and me downtown, we were going to her friend Hugh's house for a dinner party.
While we driving, I overheard my sister and mom talking, and I heard my mom say that Hugh was gay.
I had no idea what that meant, and when I asked her what it meant, she told me that it meant that Hugh was in love with another man. I'm not going to lie, my 10-year-old self was floored by the idea of two men being in love. I didn't know what to expect when I walked through his front door, and I was shocked at what I found.
They lived in a normal apartment, they cooked a normal dinner, and they had normal toys for the kids to play with. There was nothing out of the ordinary. Now, this may shock some people, but Hugh and his partner at the time lived a completely normal life, there was absolutely nothing wrong with how they lived, and there still isn't.
That's what I'm here to talk about.
I am a straight, cisgender, Caucasian Christian male, and I am a proud ally of the LGBTQ community.
Now, this may come as a shock to some people, many people hear the word Christian and immediately assume "homophobic." While I wish that I could say that there is no ground for this assumption, that would be ignorance. The sad reality is that some people who identify as Christians condemn people in the community to brimstone and hellfire.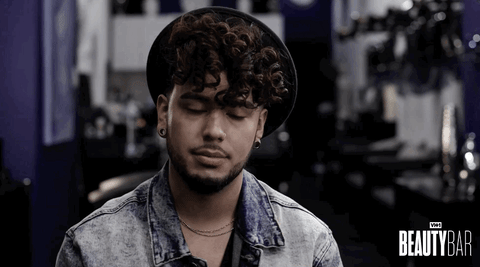 So let's address that belief for a moment. Yes, it is true that in Leviticus 18:22, the Bible states that "Do not have sexual relations with a man as one does with a woman; that is detestable". There is no getting around that, and it will always be in the book. However, if you believe yourself to be on the moral high ground where you can condemn someone based off of one verse in the entire Bible, consider this.
My uncle played football at U of I and holds a record to this day. However, according to the Bible, he has committed a terrible sin. In Leviticus 11:7, it states that "touching the skin of a dead pig makes one unclean." So if you've ever played football or eaten bacon, you've committed a sin according to our Bible.
It is also sanctioned in the Bible that we are allowed to sell our daughters into slavery, that we should execute those who work on the sabbath, and execute those who wear garments made from two different threads. So unless you're about to throw away half of your closet and lose income to feed your families, you have no business quoting Bible verses as a way of attacking someone else.
Now don't get me mistaken, I love my religion. Christianity is based on the teachings of Jesus Christ, and Jesus Christ never once mentioned homosexuality.
He preached for us to love one another, to help those less fortunate, and to show compassion to all, regardless of race, gender, or creed.
Jesus Christ was crucified and died on the cross for ALL OF US. He did not endure unimaginable torment on Golgotha for only some of us, it was EVERYONE.
I was fortunate enough to be raised in a household that taught me love and acceptance. They taught me to never put myself above others and to always lend a helping hand if I could. My grandmother took me to church, where I learned the power of love. My roommate my freshman year of college is gay, and he is one of my best friends and someone who I hold very close to heart.
So to everyone in the LGBTQ community, allow me to officially say that I am an ally, and that will never change. Love is love, and I will always stand by everyone in the community who wants to live their lives.