If you are hoping for some advice on what to wear to a certain kind of concert, I am not here to help you with that, but instead, I am here to help you realize something more important.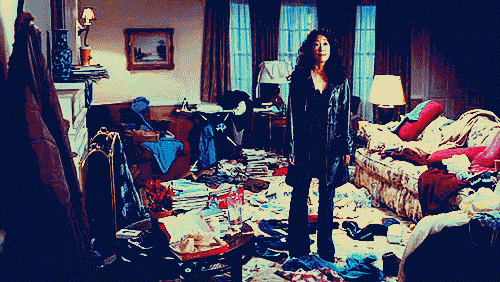 With that being said, I am going to a concert in New York tonight and I am overthinking way too much about what I should wear. It is going to be darker, so it really doesn't matter in the end. I want to be comfortable and cute but it's not like anyone really cares what I am wearing other than myself. Everyone will be looking at the performer anyway. So why am I still sitting here, half-naked, stressing out among all these clothes on the floor? I could just go like this with jeans, a bra, and fuzzy socks anyway...right? I mean it's not like I have anybody to impress either. I'm not single…although it may seem like an impossible scenario. There actually is somebody who puts up with my crazy indecisiveness.
That wonderful boyfriend of mine is waiting for me to come over, and here I am wasting my time. I understand that there is a rare chance of being "sexy" and comfy at the same time. I get cold so easily, so I need to layer. Hypothermia and sexy is not for me, so I have already ruled out that choice. So….I guess I'll have to go with looking like a marshmallow with five layers of clothing, a hat, scarf, and gloves. Maybe I'll wear my penguin hat just because I should not care whatsoever about what anybody else thinks. Why do I do this to myself?
Okay...I've decided. Since the performer is a rapper and sorta has a hipster-ness to him, I'm going to wear a graphic-tee with a long sleeve gray shirt underneath, blue jeans...wait what am I doing? You don't care about what I'm wearing, so why am I telling you? I have to get to my boyfriend's house so we can get to the concert on time.
Stop wasting your time picking out your outfit. Stop searching on the internet for ideas about what to wear. Just put on some clothes and then go have a good time! Don't go naked though. Nobody wants to see that. Don't care what everyone else will think of your outfit because they won't be paying attention to you anyway...c'mon don't be so solipsistic. As long as you are comfy, what do you care? This can apply to other events, not just a concert. Chances are that most people won't even give your outfit a second thought...except for an interview...you should care about what you wear to those.