Spring break is upon us, and if you're like me, you're stuck at home for the next week. Between sleeping in and watching Netflix, I have hardly any time to do anything. One thing I will make time for, however, are chocolate waffle cookies. This is my grandma's version and they are my mom's favorite cookies. For something so delicious, they take hardly any effort at all. Let's get started!
What you'll need:
1 1/2 cups sugar
1 cup butter
4 eggs
2 tsp. vanilla
2 cups flour
1/2 cup cocoa
1 tsp. salt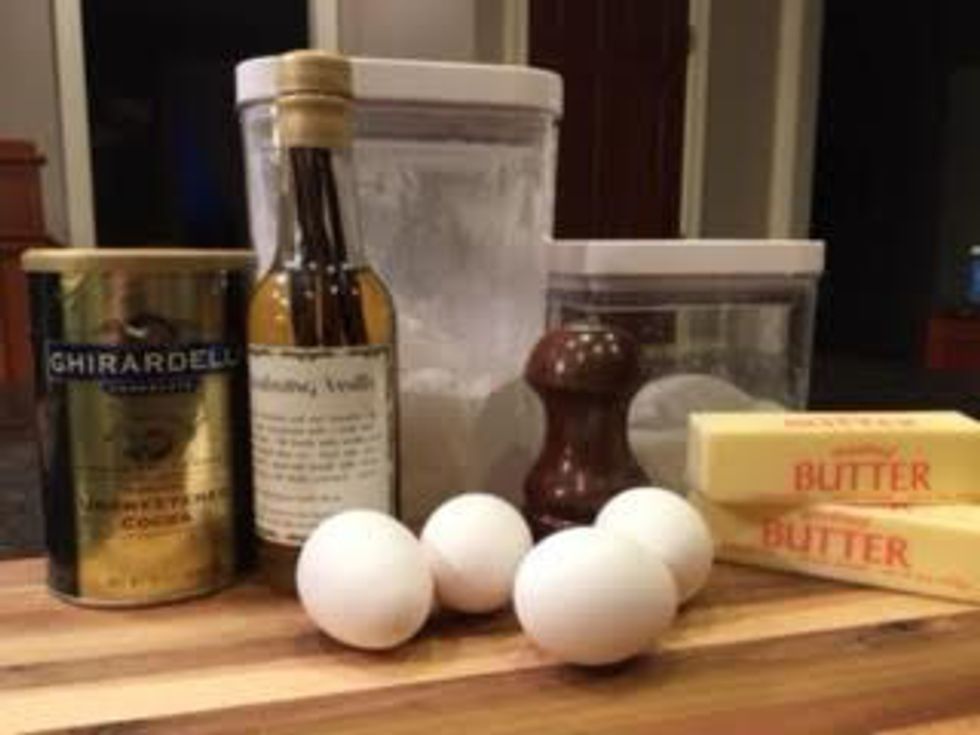 First, you'll want to cream your butter and sugar. You'll want the butter to be room temperature so that it softens as you mix it.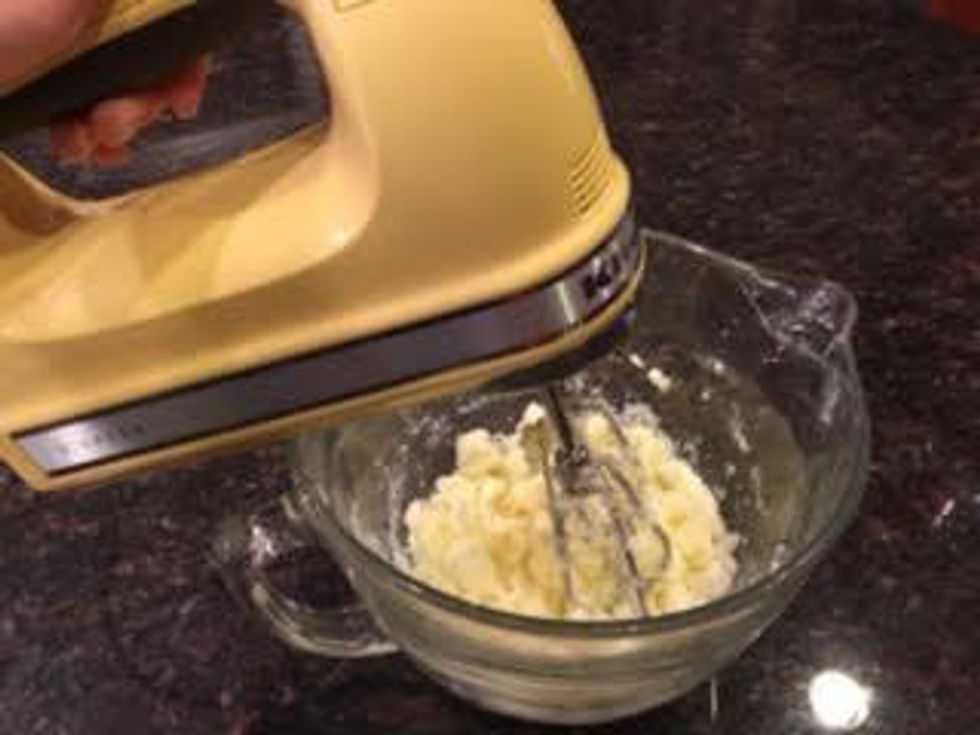 Next, you'll add the beaten eggs and vanilla. I mix the vanilla into the beaten eggs and then add it to the smoothed butter and sugar.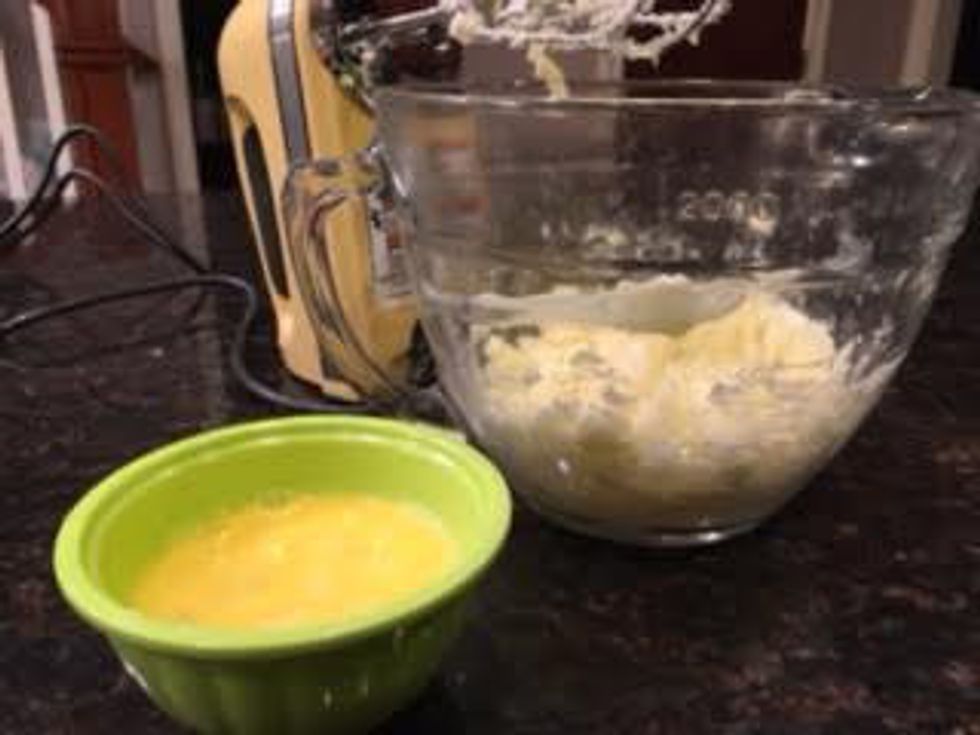 The finished product should look goopy and eggy. Try to get out as many lumps of butter as you can.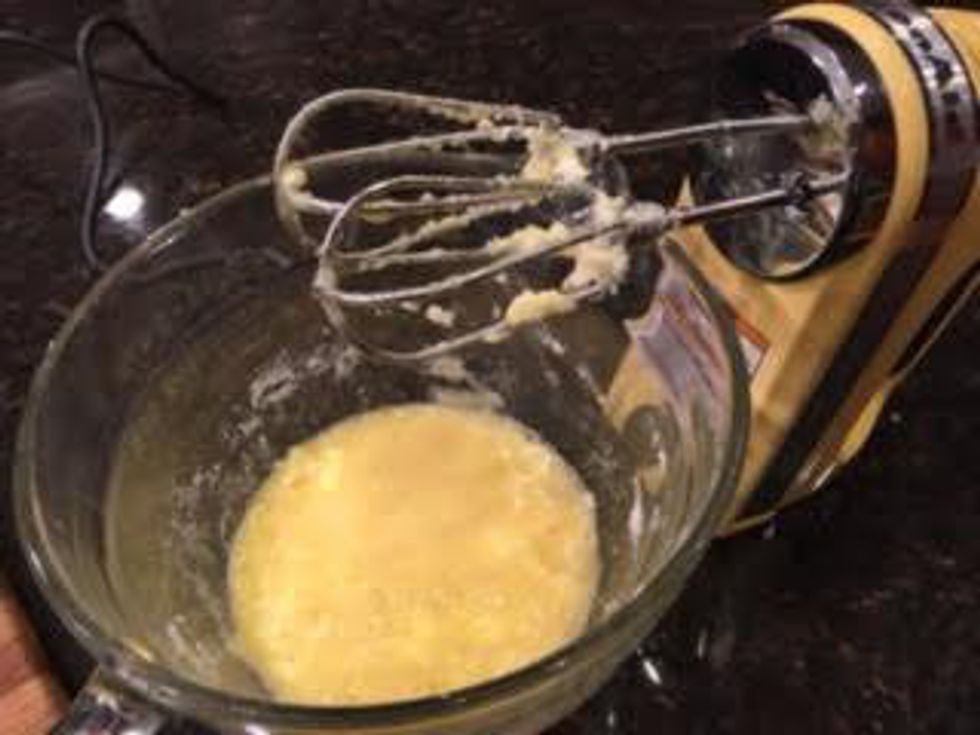 Next, you'll add the flour, cocoa, and salt. You can sift these together in a separate bowl, or if you're lazy like me, just dump each ingredient into your batter.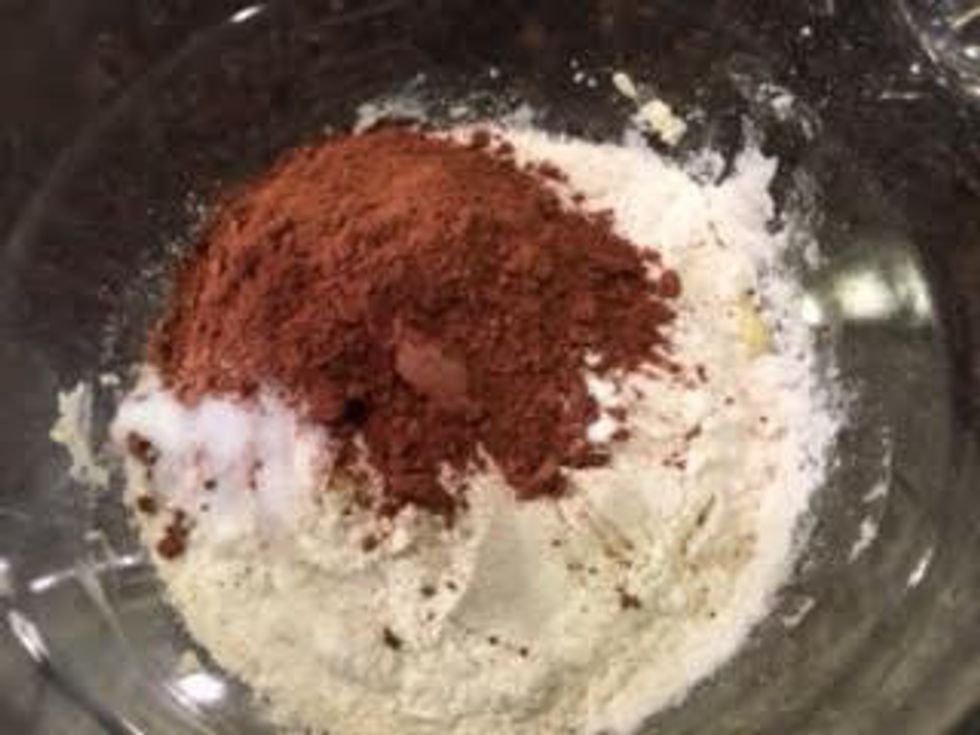 Mix these together until smooth. The finished batter should be quite stiff and hard to mix.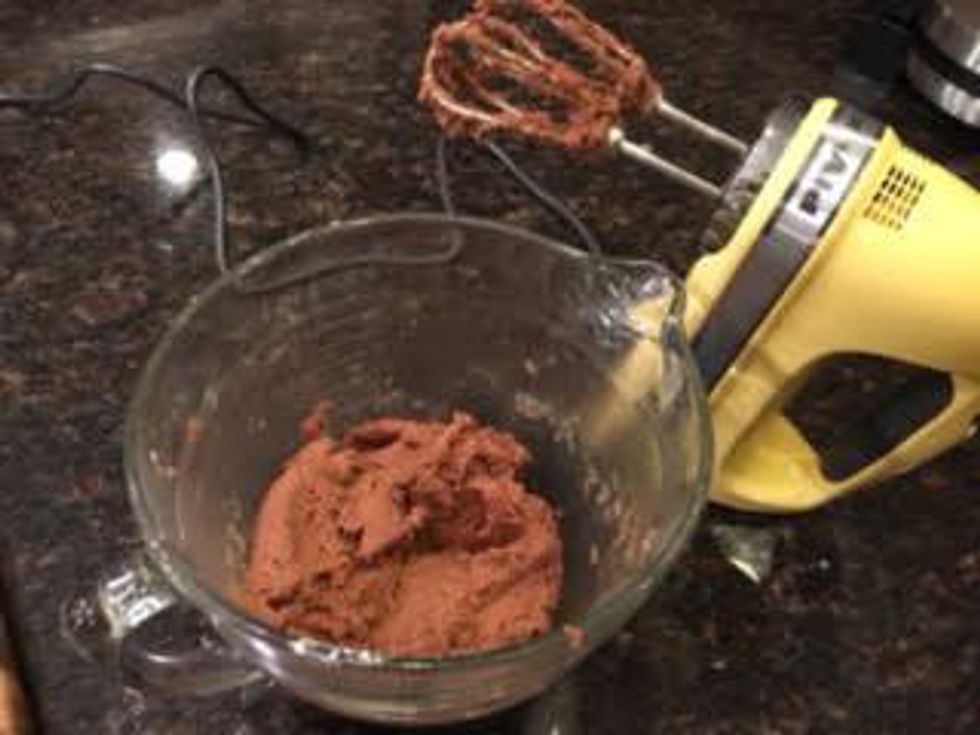 For the baking, all you need to do is get out your waffle iron and plug it in. No oven needed! Once the iron is hot, you're ready to go.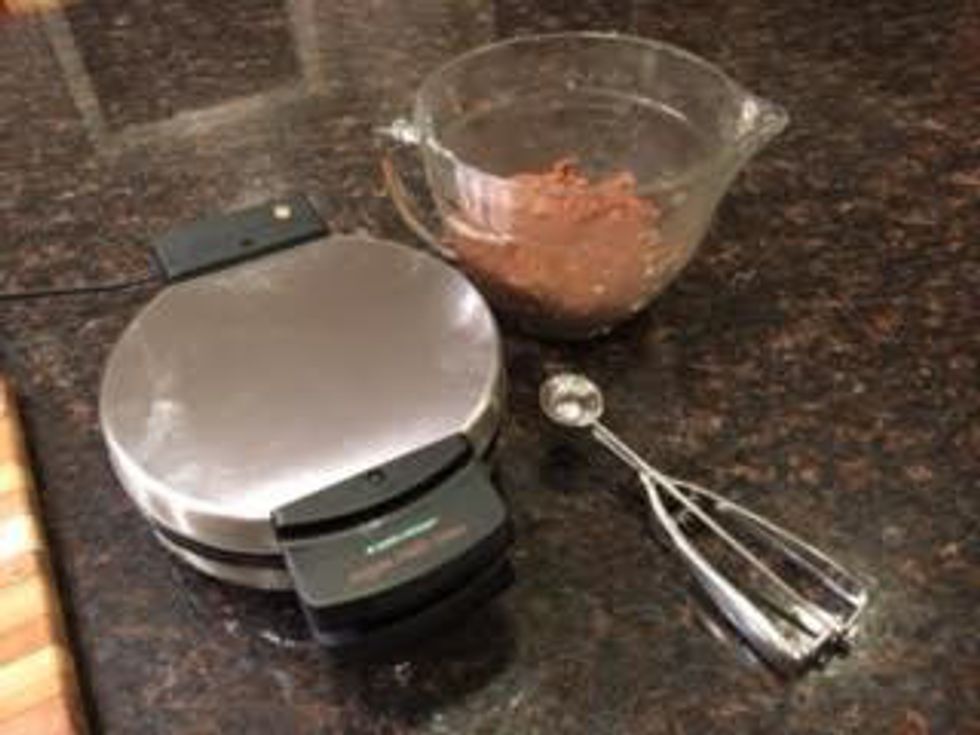 Using whatever method you like (spoons, a cookie dough scoop, or your hands), spoon the batter into each section of the waffle iron. Make sure you don't overfill the section or you'll have one giant cookie!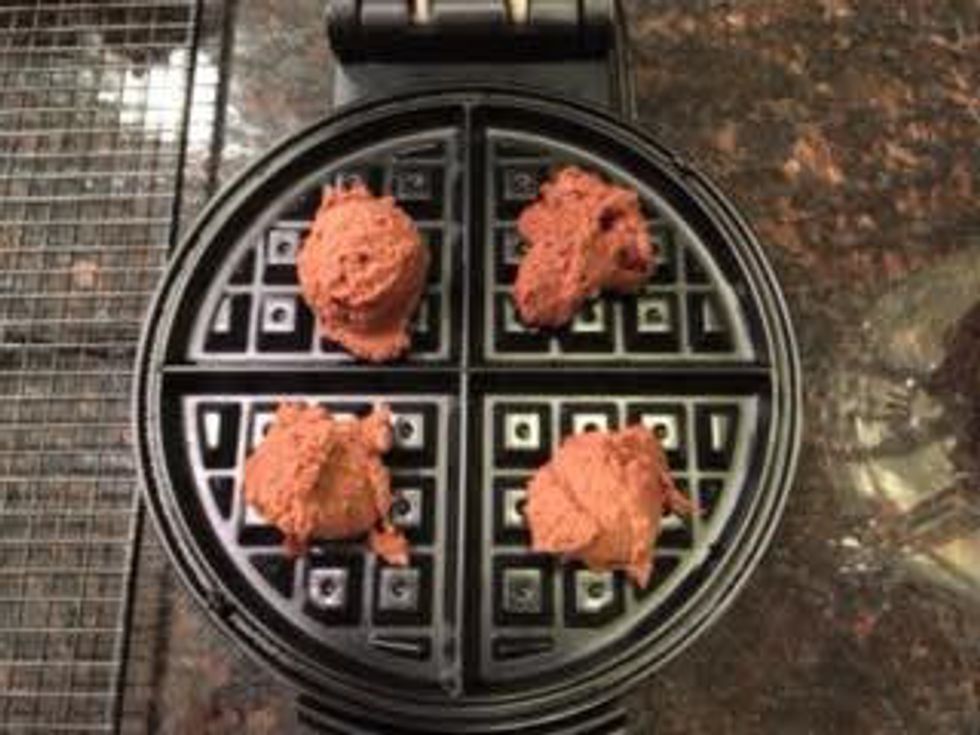 Bake the cookies for one to two minutes, depending on how large you've made them. Use a fork (not your fingers!) to pluck them out of the iron and set them on a tray to cool.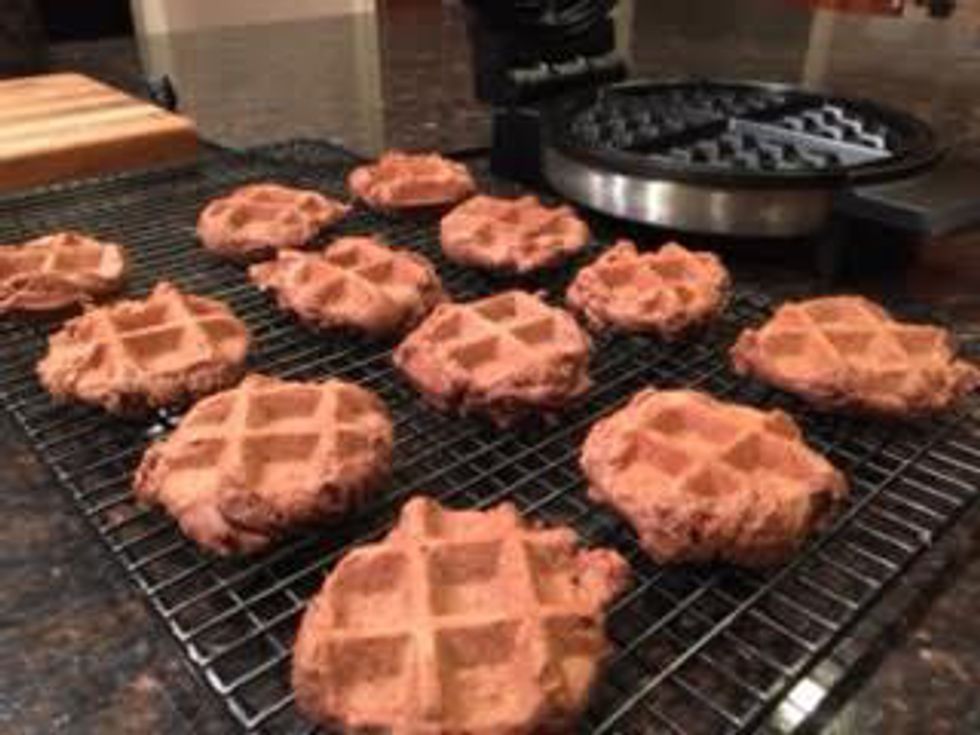 The recipe makes about 24 large cookies. If you divide that up, you could have four cookies every day until we drive back to GAC on Sunday. Or, package them up and bring them to school to share with your friends. They're even better cookies when they're frozen!