Figuring out what to get your partner for Valentine's Day is honestly harder than any other holiday.
Do you simply stick to giving the classic candy and flowers? Is gifting a watch or jewelry too much? Too little? We haven't been together that long, do I have to get anything? Or we've been together for years, what do I get now that's different?
No matter what stage of a relationship you're in, finding the gift or deciding if you have to get one is TRICKY. But if your partner has a sense of humor and a bit of a sweet tooth, oh do I have just the perfect gift idea for you.
Drumroll, please... a Box of Butt Cheek Gummies from Cheeks by Mail: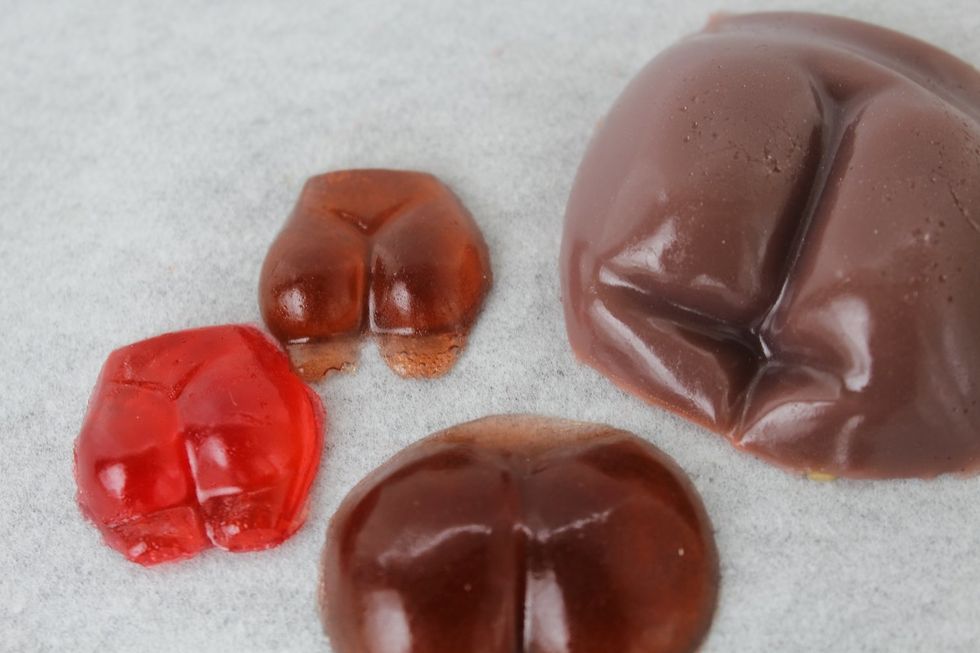 CheeksByMail.com
The best part? Your anonymously sent bag of gummy butts will come with a note that reads "EAT SOME ASS!"
All you have to do is enter your boyfriend or girlfriend's address in the recipient info section at checkout to remain anonymous. Otherwise, enter your own address to have them shipped to you, then gift them in person when you see your sweet sweet Valentine. NOW THAT'S ROMANCE, AMIRITE?!

Each Box of Butts is handmade in a commercial kitchen, shipped from Florida, and filled with "the sweetest and juiciest gummies you could ever imagine." What's more? The website says "the flavors of these gummies are off the chain. These aren't your run-of-the-mill convenience store gummies. They're the type that makes you wonder… 'Was that cherry? Or maybe some strawberry-orange hybrid?' 'Is this lime or pear?' The exotic fruity flavors will leave you wanting more every time. It's dangerous stuff we're talking about here."
No matter what else you give bae (if anything else at all), these chewy candy butts will be the highlight of their Valentine's Day. So it's probably going to be the talk of the holiday for you.
Should your Valentine be more of a boob guy or gal, consider making your own sweets with this boob mold.
Note: As an Amazon Associate, Odyssey may earn a portion of qualifying sales.

Follow Swoon on Instagram.