When the cats are in the news, you know it's going to be a good day. So with all that political tomfoolery going on in the U.S. (don't think about your future! don't think about your future!), here's two current events guaranteed to make you smile.
On Saturday the 20th, more than 150 cats will participate in the Cat Fanciers' Association's All-Breed Cat Show, sponsored by the Almost Heaven Cat Club and the Western PA Cat Fanciers. The show, taking place at the Charleston Civic Center in Charleston, West Virginia. It might be a bit far from your current location, but no distance is too great when it comes to cats.
According to the Civic Center's website, the 2017 show will feature up to 200 "pedigreed" cats (aka expensive cats), including Maine Coons (the best cats!!), Siamese (babies!!), Persians (the good boys!!!), and Ragdolls (my friends!). I would mention the judges, but who cares about judges when 200 captivating kitties will be in the same room.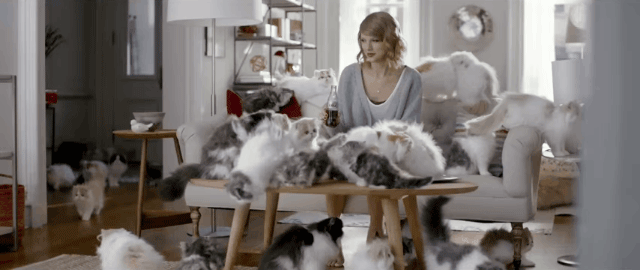 (accurate representation of what will cause my heart to stop)
Thank god the cat show is open to the public.The tickets are only $6, which is good because it prevents fools like me from dropping $100 to go look at cats. But if you don't happen to be a poor college student and you do want to spend money, never fear! Local organizations, like the beautifully-named Itty Bitty Kitty Committee, will be on hand to talk about adopting rescue cats, as well.
Cats will be judged on various "breed standards", meaning that the whole show is essentially a feline beauty contest. But this has got to be a sham, because everybody knows all cats deserve an 11/10. Even the little goblin ones with the wrinkly skin.
Don't like cat shows? Well, maybe you need a different dose of uplifting.
---
Nashville, Tennessee, like any big city, is home to hundreds of stray and sheltered cats, most of which are older and less likely to care for themselves. And because kittens are objectively cuter than older cats (Of course, both are equally priceless), most of the ones in shelters will never be adopted.
But never fear! Ferrell Hollow Farm Senior Horse Sanctuary is here! Heh. Say that three times fast.
Cindy Daigre, founder of the nonprofit organization, has expanded her operation to include aging kitties. Instead of living on the streets, the fluffy friends are getting to live out the rest of their lives in a "forever home" complete with three whole rooms devoted just to cat entertainment! Through the organization, the cats will be given the love, appreciation, and recognition they deserve. Because, just like kittens, older kitties are wonderful companions (the best!) and should be adored by everyone in the vicinity. Just look at this good boy!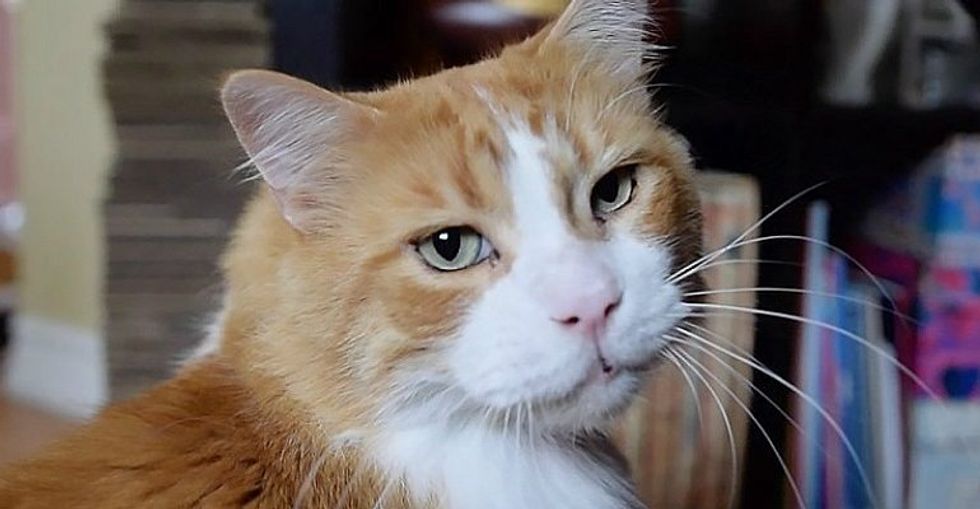 LOVE HIM.