Anyone that knows me, knows that I love animals. My favorite animals is the African Pygmy Hedgehog, the domesticated ones people keep as pets. I can't remember a time in my life when I didn't have a pet of some sort, but they were mostly dogs.
I follow quite a few people on the internet who are animal enthusiasts and many have multiple pets. This past June, I went to PetSmart to just look at hamsters. Due to their cat adoption center posters, I walked to see what was available. I saw the smallest Siamese mix kitten named Ollie.
That just so happens to be my favorite breed of cat and needless to say, within hours I brought a ten week old kitten home and ruined the day's original plans. He is so entertaining to watch all day and will meow if he needs me for something.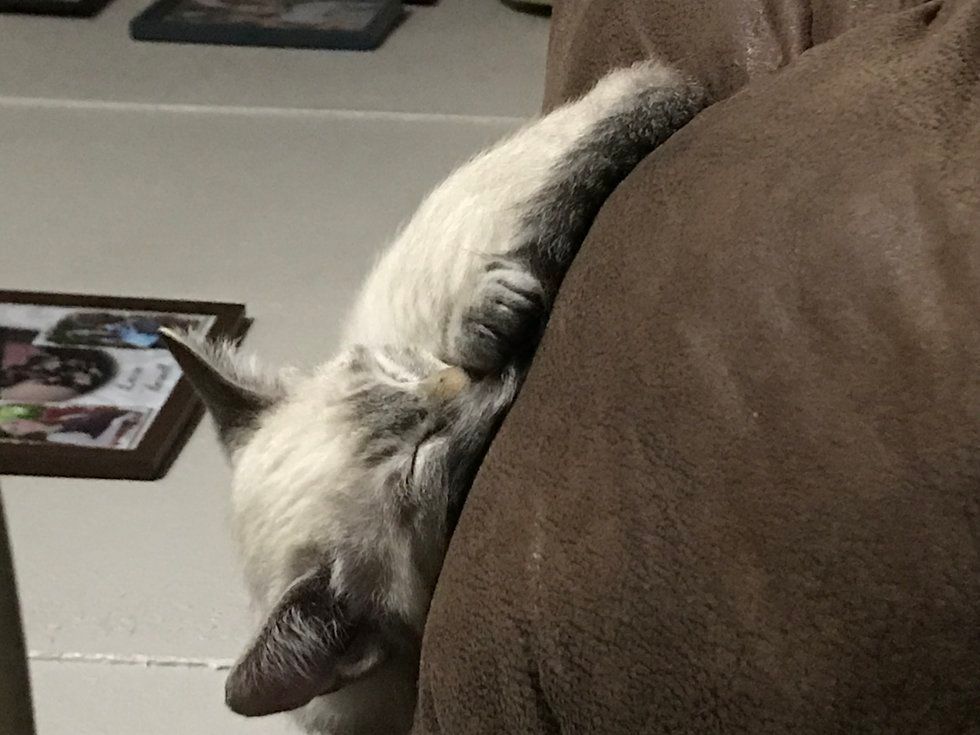 Because he's so awesome and so is the other kitty my family rescued, I think everyone should look at shelters when searching for a new pet. Many shelters are overcrowded and will have special events where you can get a new cat or dog for a fraction of the normal adoption price. I also believe in getting the older pets because families are more likely to pick young animals, but the old animals have been there even longer more than likely.
In my free time I will look at available pets on shelter websites. I find "cute" dogs and cats all the time. Unlike purebred animals, you can probably save hundreds of dollars by rescuing your next pet. If I had the space and resources, I would save every cat and dog I could. That dream is a bit unrealistic as well as probably irresponsible, but at least it's a good and caring thought.