With its world-renowned beaches, scenic bike trails, famous ice cream parlors and nightlife that can't be beat, Cape Cod is a summertime paradise.
Winter on the Cape, however, is a world far from its peak-season counterpart. Roads are empty, beaches are deserted; compared to the summer months, this peninsula turns into a ghost town as soon as the calendar strikes Labor Day. I am going to be spending my last college 'Winter Break' within this ghost town, and actually, I'm not too bummed about it. Winter on the Cape holds a certain novelty that perhaps only locals can truly understand. Read on to find out my reasons for why I'm kind of-sort of excited for a quiet, Cape Cod winter.
1. Traffic-Free Drives

It's tough to enjoy a drive to the Outer Cape or heck even to work without being pained by the constant gridlock of tourist traffic on the roads. And lately, it seems like the summer people are starting to utilize our backroad shortcuts more and more each year (Thanks, Google Maps). However, taking a Sunday drive in December down Route 6A is not only free from traffic, but the holiday lights and snow-dusted lawns make it all the more charming.
2. Beaches...all to yourself.

Sure, you may not be able to sunbathe in a towel in below-freezing temperatures, but if you bundle up and bring your dog, you will be able to recapture the beauty of your town's sandy shores without all of that screaming from tourists. And let's face it. The Cape doesn't get that cold in the winter, so there really is no excuse to not take a walk on the beach at least once this winter. I know I will.
3. Very little, if any, waits at restaurants.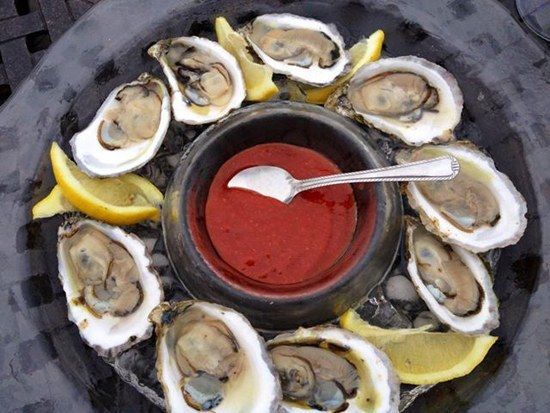 Want to grab a quick bite to eat on a Friday night in July? Good luck to you if you're expecting there to be no wait at practically any restaurant on Cape Cod. Even though many beloved dining spots close down in the winter, there are still many that brave the off-season and stay open for us locals. And you rarely have to worry about making a reservation; there will be a table ready and waiting for you.
4. Museums galore!


OK, I may be an 80-year-old woman trapped inside a 22-year-old body, but I freakin' love museums. The Cape is dotted with dozens of maritime museums, art galleries and historical societies, and they usually stay open during the winter (Woohoo!). I am pumped to be able to pop into these charming historical homes and museums without hoards of old ladies blocking the displays and bombarding curators with questions. I may be alone with this one, but it's cool. Move over Grandma, it's my turn to gain a little slice of Cape Cod history during my month off. (Disclaimer: I have the utmost respect for my elders. Just putting that out there.)

5. Hanging out with old friends.
No matter how old I get, I love coming back to the Cape and seeing my high school friends. Sure, we spent a lot of our time hanging out in basements in high school, and we still may do that when we get together now, but going home and realizing that despite different college choices and other changes in our lives, we can still manage to hang out and have fun together just like the good ol' high school days. Bring on the basement hangouts and late-night Hyannis drives.