With 560 miles of pristine, picturesque coastline that borders 15 beach towns, Cape Cod has a plethora of beaches that are perfect for any occasion. Whether you're looking to escape the summer crowds and find seclusion by the sea, or party in the sun with a few Twisted Teas (hehe), there is a Cape Cod beach that offers exactly what you're looking for at any given moment. Check out this list of eight great beach spots that'll satisfy your summertime mood.
1. For when you want to curl up with a book on a July morning
...Oregon Beach, Cotuit. Many Barnstable residents don't even know about this hidden gem. It's tucked away in the Cotuit woods, and although it is a public beach, it only offers one dirt road as a means for parking. Get there early and position your chair on the water's edge-- this beach is so quiet that you'll be able to get lost in the pages of your beach read, listening to nothing but the small, rolling waves and tiny calls of the piping plovers in the sea grass.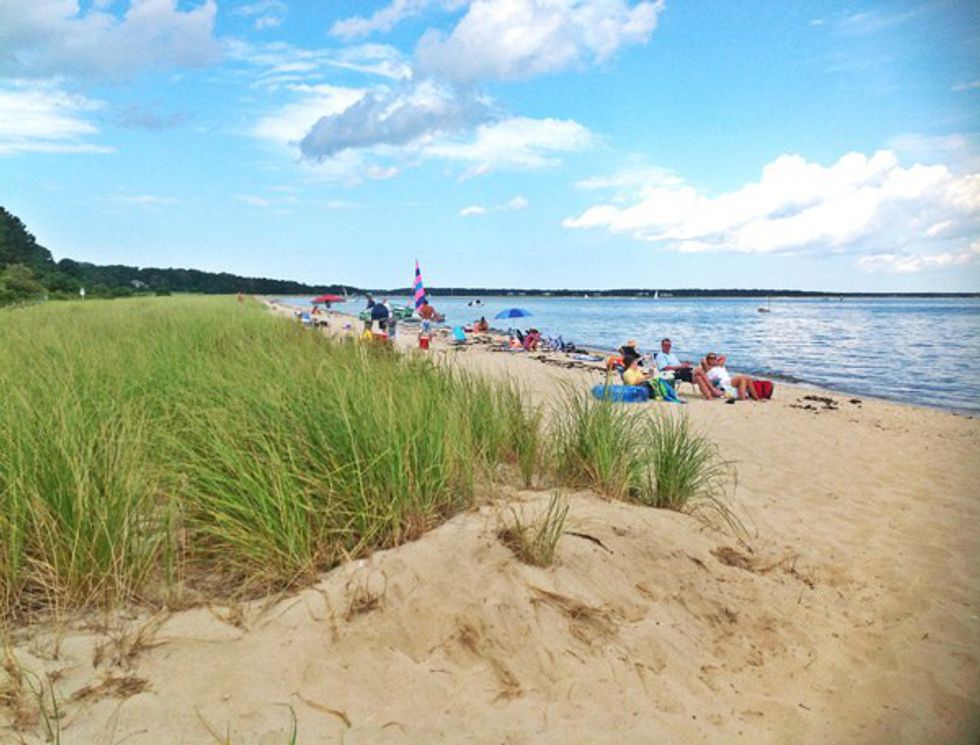 2. For when you're trying to complete your Cape Cod summer bucket list
...Race Point Beach, Provincetown. Depending on where you live, this beach might take an entire day to reach, but once you get there you'll never want to leave. Race Point Beach marks the ending point of the 68-mile National Seashore, and with it being on the tip of the Cape, it truly feels like it is the edge of the world-- especially for Cape Cod locals. Spend the day on Commercial Street and take a drive up to Race Point before sunset. You'll skip the crowds and catch a vibrant sun-show unlike any other.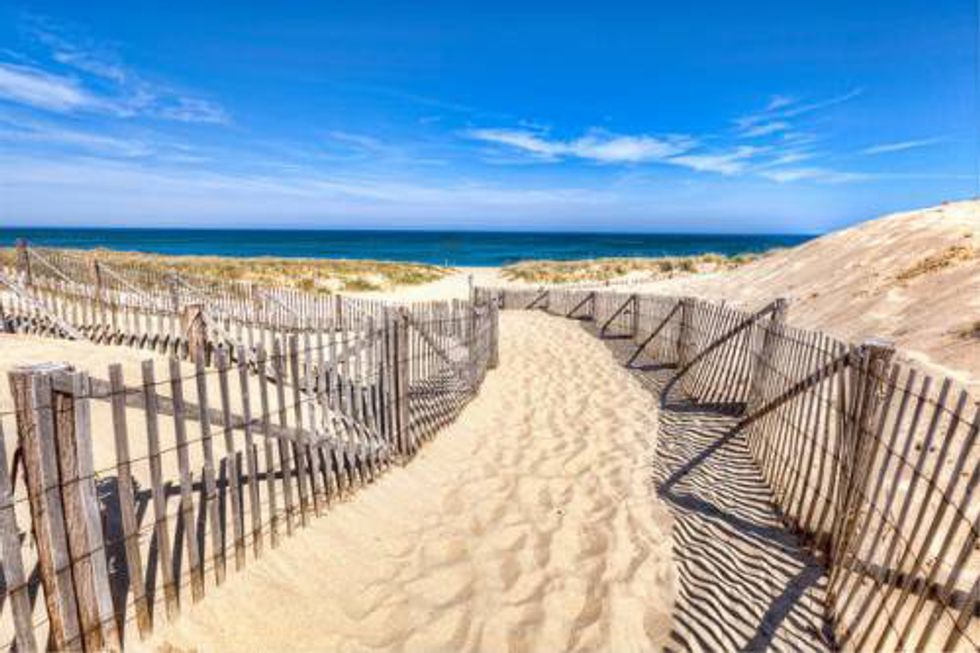 3. For when you want to take a walk...or a swim, on the wild side
...South Beach (Lighthouse Beach), Chatham. South Beach has long been a hot spot for seals, but in recent years, Great White Sharks have been swimming towards the shores to snack on Chatham's blubbery friends. According to National Geographic, 141 Great Whites were tagged in and around Chatham in 2015. And the numbers keep rising. South Beach is a breathtakingly beautiful place to visit and even catch some rays, but swimming in its biting cold waters, now that's a different story.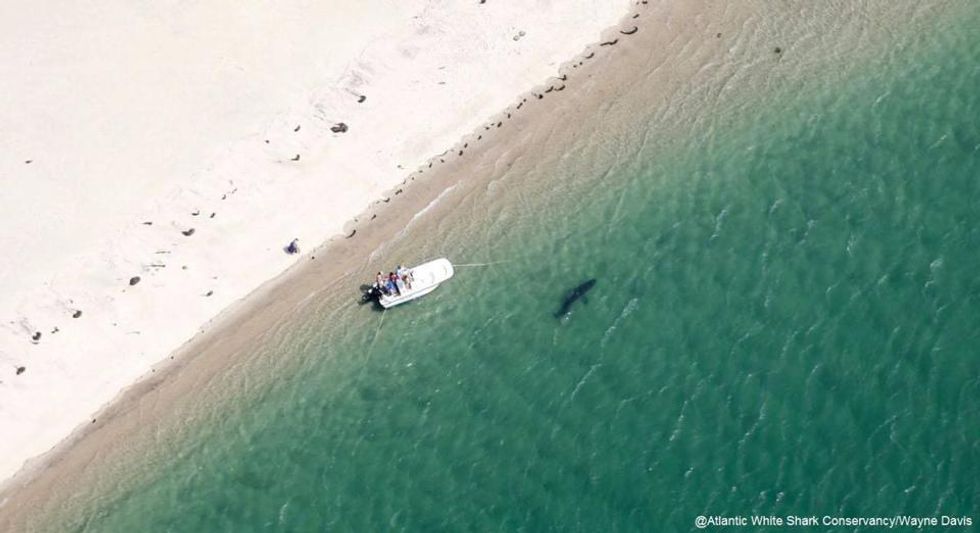 4. For when you're stuck nannying and need a 'kid-friendly' beach
...Dowses Beach, Osterville. Dowses is a perfect beach for an afternoon with the little cousins or neighbors that you babysit. It's small enough to keep an eye on the little ones at all times, but it also offers wide open spaces for games like frisbee and ping pong. Depending on the time of day, the water is shallow and warm enough to dive right in with little resistance, and during low tide, there is always a plethora of seashells to collect and little critters to play with. And did I mention the ice cream truck that never leaves?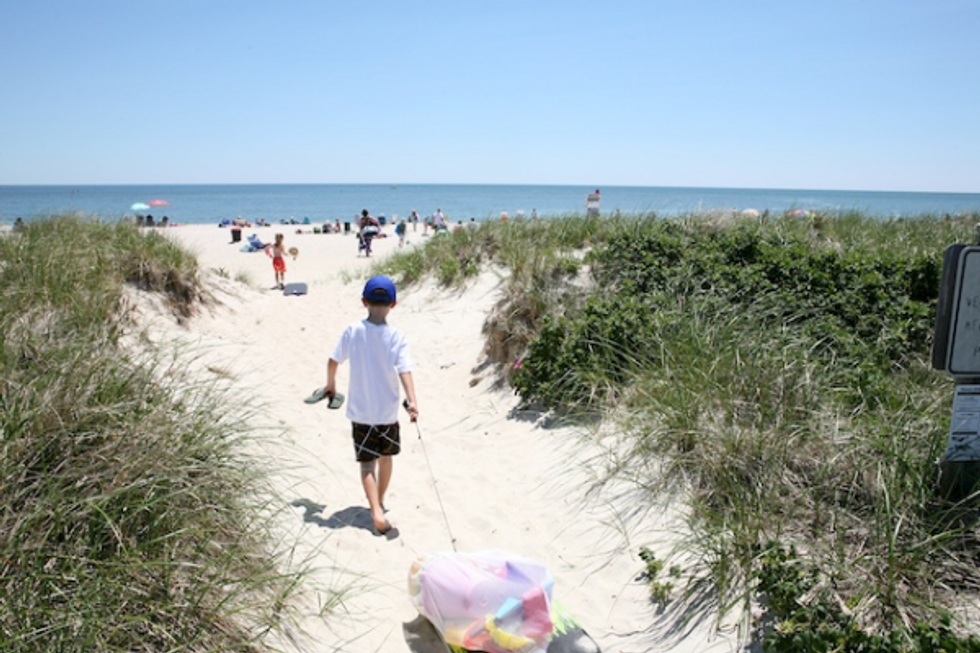 5. For when you want to hike to your destination
...Coast Guard Beach, Eastham. Park at Salt Marsh Visitor Center in Eastham and begin your scenic trek towards the cliffs of Coast Guard. The Nauset Marsh trail provides views of the marshes of the National Seashore as well as panoramic views of the vast Atlantic ocean. The hike is only 1.6 miles one way, but you probably don't want to lug a cooler filled with sandwiches and beer through the marshes and woods. But. trust me. The views alone are worth that little bit of work to get there.
6. For when you're a tourist and don't want to venture too far over that bridge
... Sagamore Beach, Bourne. Don't want to brave the Route 6 traffic just for a Cape Cod beach day? You don't have to. Sagamore Beach a little bit of everything-- white sand, manageable waves, and shady dunes all in one. Drop by for a morning before a bike ride down the Cape Cod Canal. This beach has everything you need to satisfy a summer day in the sun, without having to sit in all that traffic.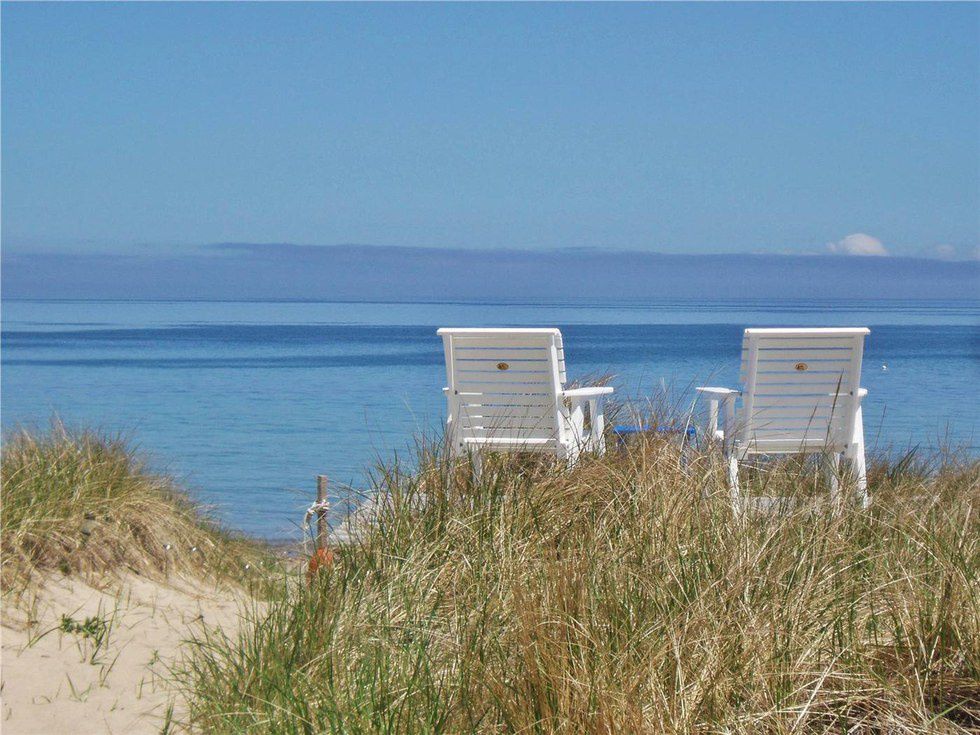 7. For when you want to take your country- bumpin' lifted truck for a spin on the shore
...Sandy Neck Beach, Barnstable. Sandy Neck offers six miles of beach access, making it Cape Cod's longest barrier beach. Once you obtain an off-road access sticker from the town of Barnstable, you are free to air out the tires of your truck, Jeep or camper and spend a day, a night or a full week camping by the sea. Sandy Neck is popular among teenagers who fill their truck beds with kids and beer, but it is also a horse-riding destination as well as a family bonfire hotspot. Drive out onto Sandy Neck on the 4th of July and watch the sky light up for miles with fireworks celebrating the USA, as well as a summer well spent on the Cape.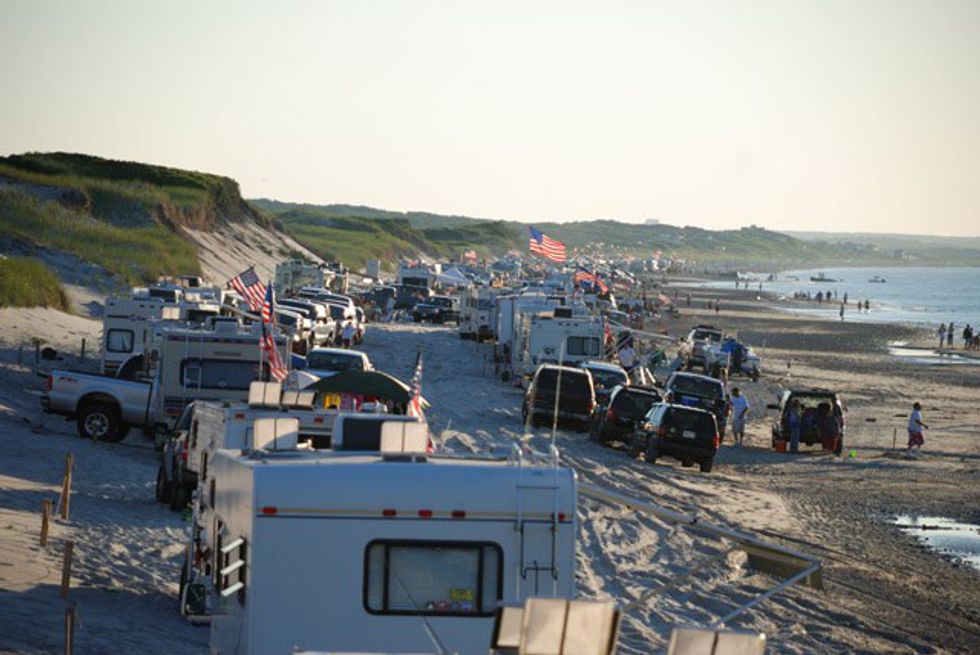 8. And finally, for when you're just trying to party on the beach from sun-up 'til sundown, and sun-up the following morning

...Cahoon Hollow Beach (the Wellfleet Beachcomber), Wellfleet. Cahoon Hollow Beach is the ultimate Cape Cod party destination. It is not only a beach that is famous for its sky-high dunes and swells that surfers dream of, but it is home to the #7 best beach bar in the country, according to Thrillist. There are very little rules when it comes to drinking on this beach, which is why packs of locals and tourists alike park their cars here well before noon and crack open a breakfast brew. And the Beachcomber Bar not only makes a fantastic drink, but it also serves the best Cape Cod seafood around, even if it is a tad pricey. So grab your friends, your coolers, your speaker and Spike Ball, and enjoy a day wrestling with the waves and getting a little wavey yourself. And stick around for the Comber's live music at night; it'll be a show that surely will not disappoint.