Seeing the poverty and pain that consumes much of our world today has led many to take steps to help in any way they can. Thousands of non-profit organizations have started to feed the hungry, give clean water, take care of suffering families, provide jobs, and provide aid for men, women, and children all around the world. I have had the pleasure of watching two great women recognize a need in Western Africa and put their plan into motion to help bring about change. There are countless women who are unable to provide for themselves and their families due to lack of work; Kelsey and Emily have started a company in Tamale, Ghana to teach and employ women as seamstresses.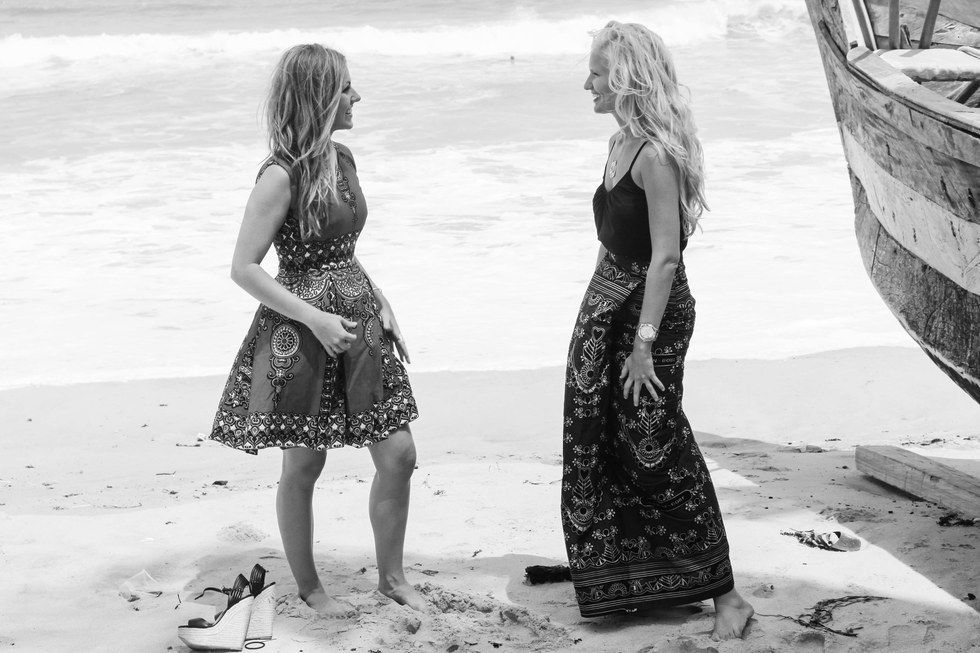 ""There is unbelievable talent that simply hasn't reached the Western marketplace due to lack of resources, technology, and knowledge. The combination of economic viability and cultural awareness spurred Emily and Kelsey to take the daunting steps of organizing a global network of suppliers, craftswomen and logistical experts to meet the niche demand of the business."
Kelsey Carlstedt and Emily Moon officially launched By Grace Designs this past January. Friends since middle school, these two decided to turn their similar passions for design and empowering women into a non-profit organization. In the midst of creating their company, both girls flew to Ghana to meet the women they would soon employ, find fabrics and designs, build their company and establish their network. They have begun to open the US marketplace to these talented seamstresses and craftswomen. Kelsey has a beautiful and selfless perspective on their brand and the mission for By Grace, "By Grace is not a charity, but a partnership of women worldwide banding together to defeat poverty. We admire the talents, fabrics, skills, and ideas found in Tamale, and we work in collaboration with our artisans to create products they are proud of and that our customers will love!"
Through their website, customers are able to purchase 100% handmade dresses, skirts, and clutches in American designs using traditional Ghanaian fabrics. With the purchase of every item, By Grace is able to employ more young women, buy more sewing machines, and work on expanding their company to new countries!
Head over to By Grace Designs to learn more about their mission and shop their beautiful clothing and accessories!