Everyone knows that Chicago is THE place to be for New Year's. The city is full of good energy after the Cubs' recent World Series victory, and there's nothing prettier than the lights on Michigan Avenue. Let this bra purse be your guide for how to celebrate in the Windy City in style.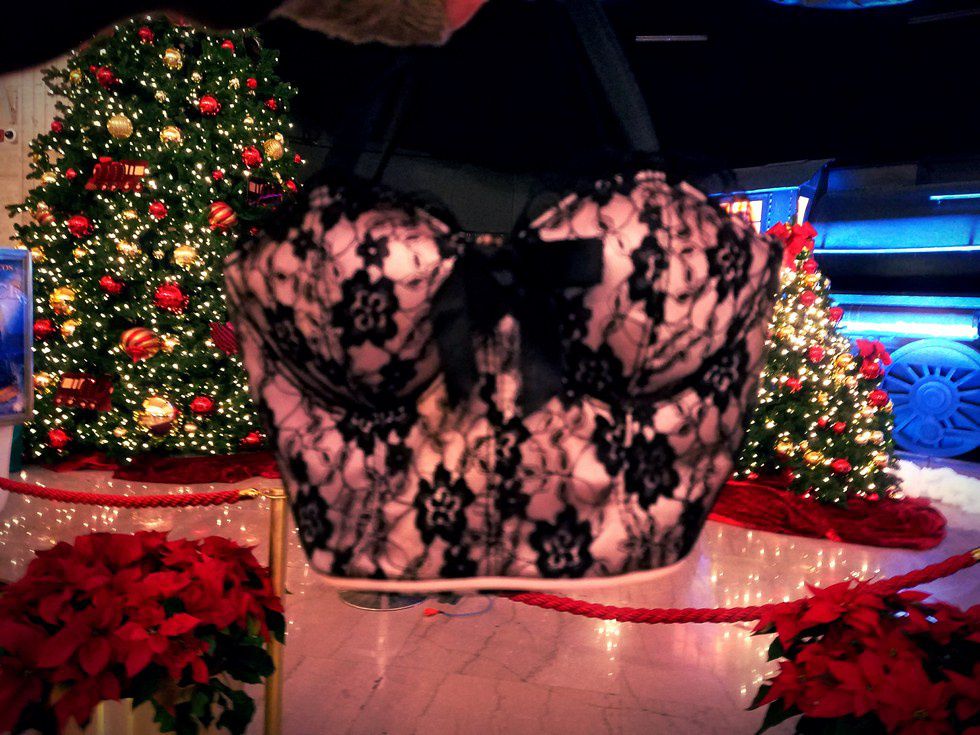 Bra purse at Union Station Christmas display.

As Frank Sinatra once said, "Chicago is the tits."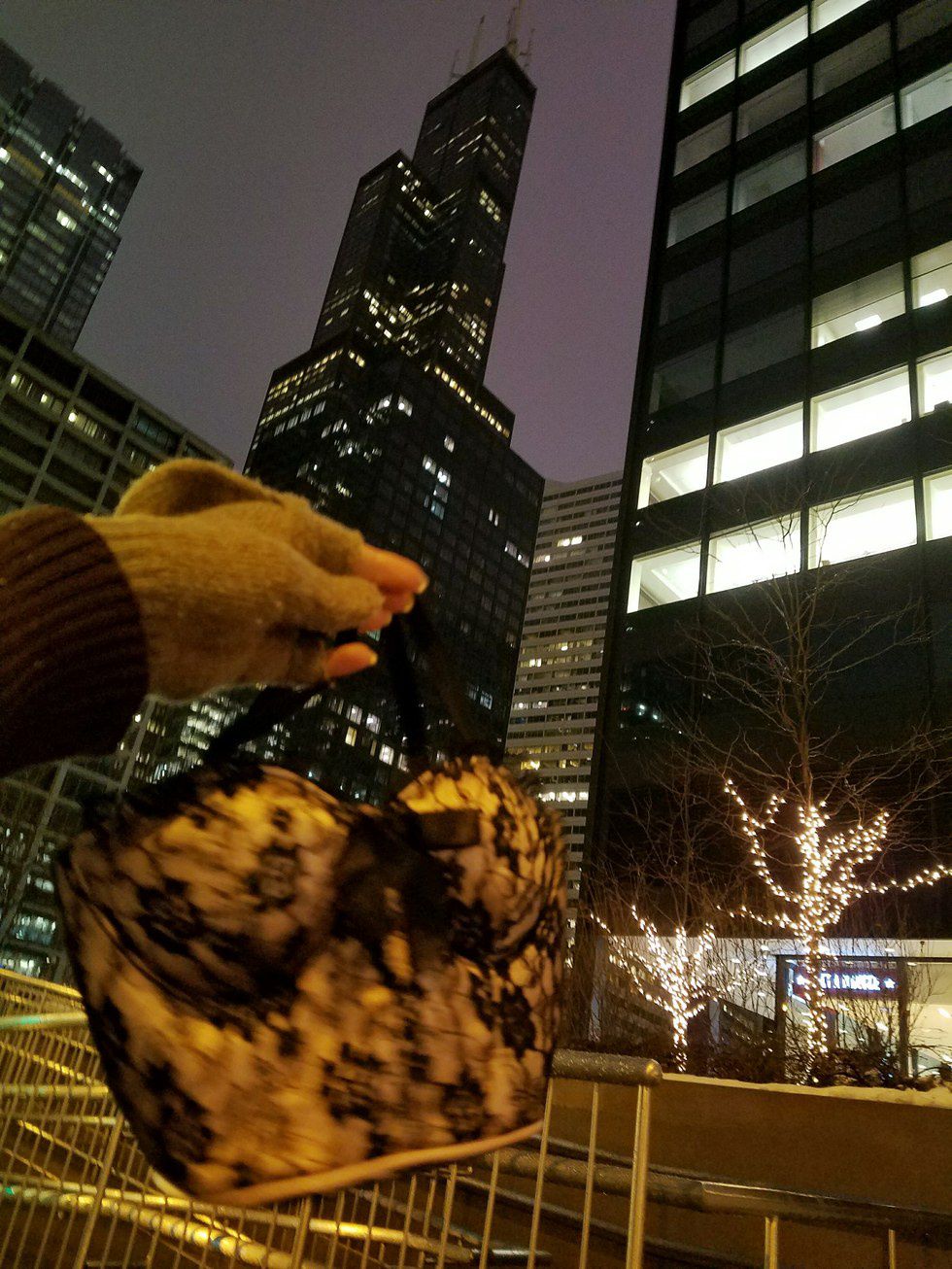 Our adventure begins at the Sears/Willis Tower!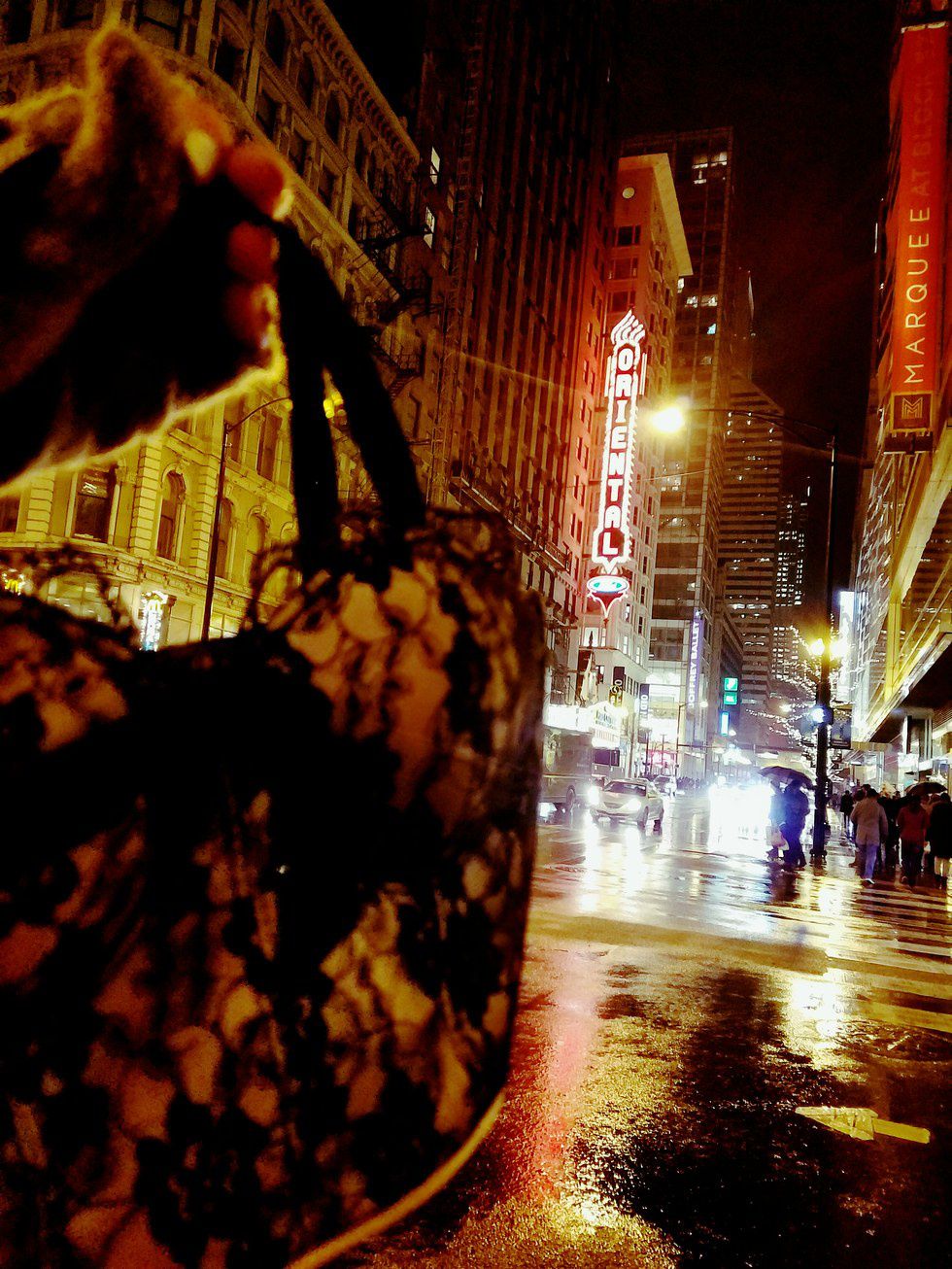 Chicago's theatre district around Dearborn and State Streets is one of the most bustling parts of the city and perfect for a girls' night out!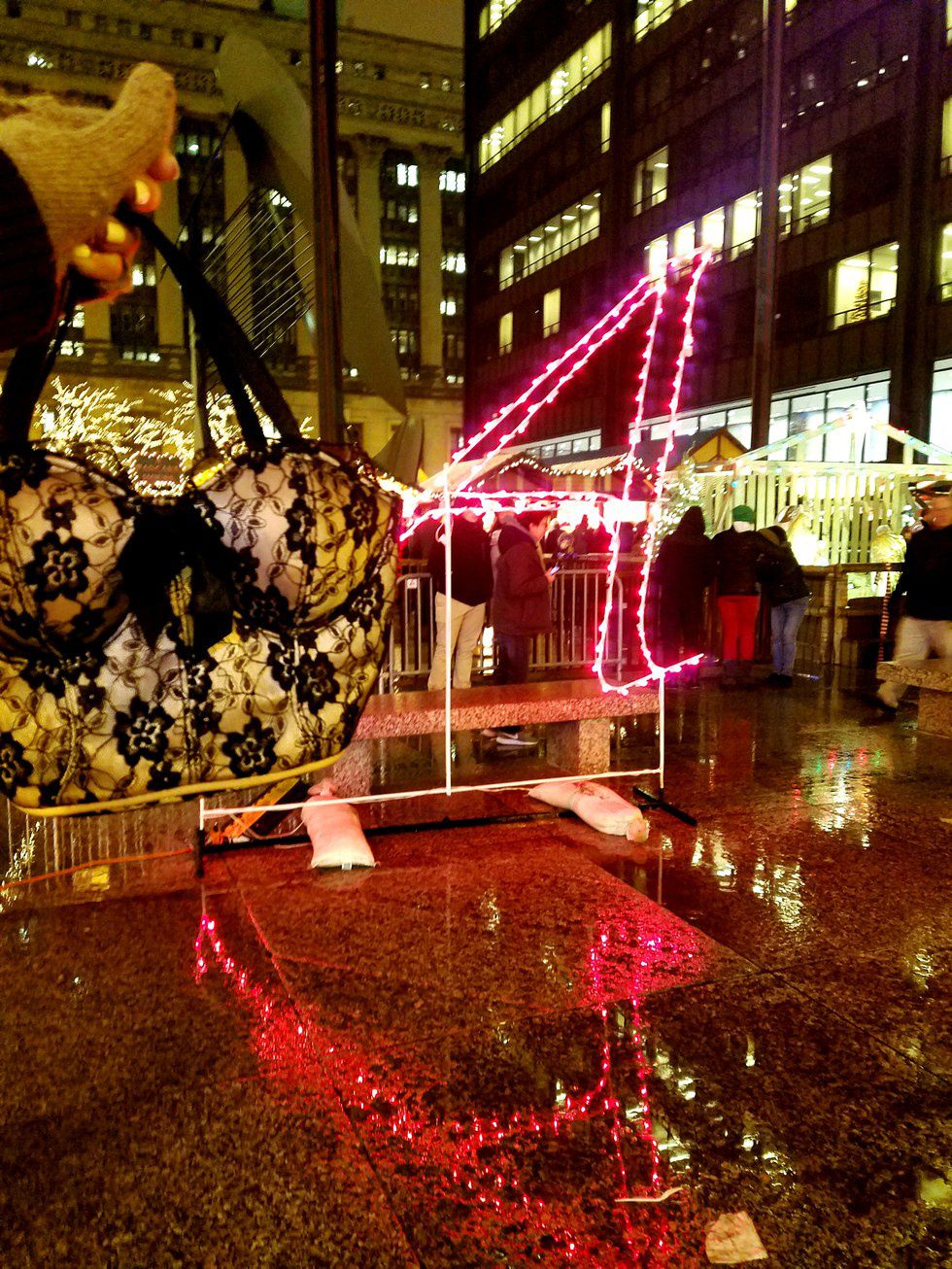 This light-up scarlet A by the Picasso sculpture is perfect for any girl who's not ashamed of her sexuality, and even more perfect if you're a sentient brassiere.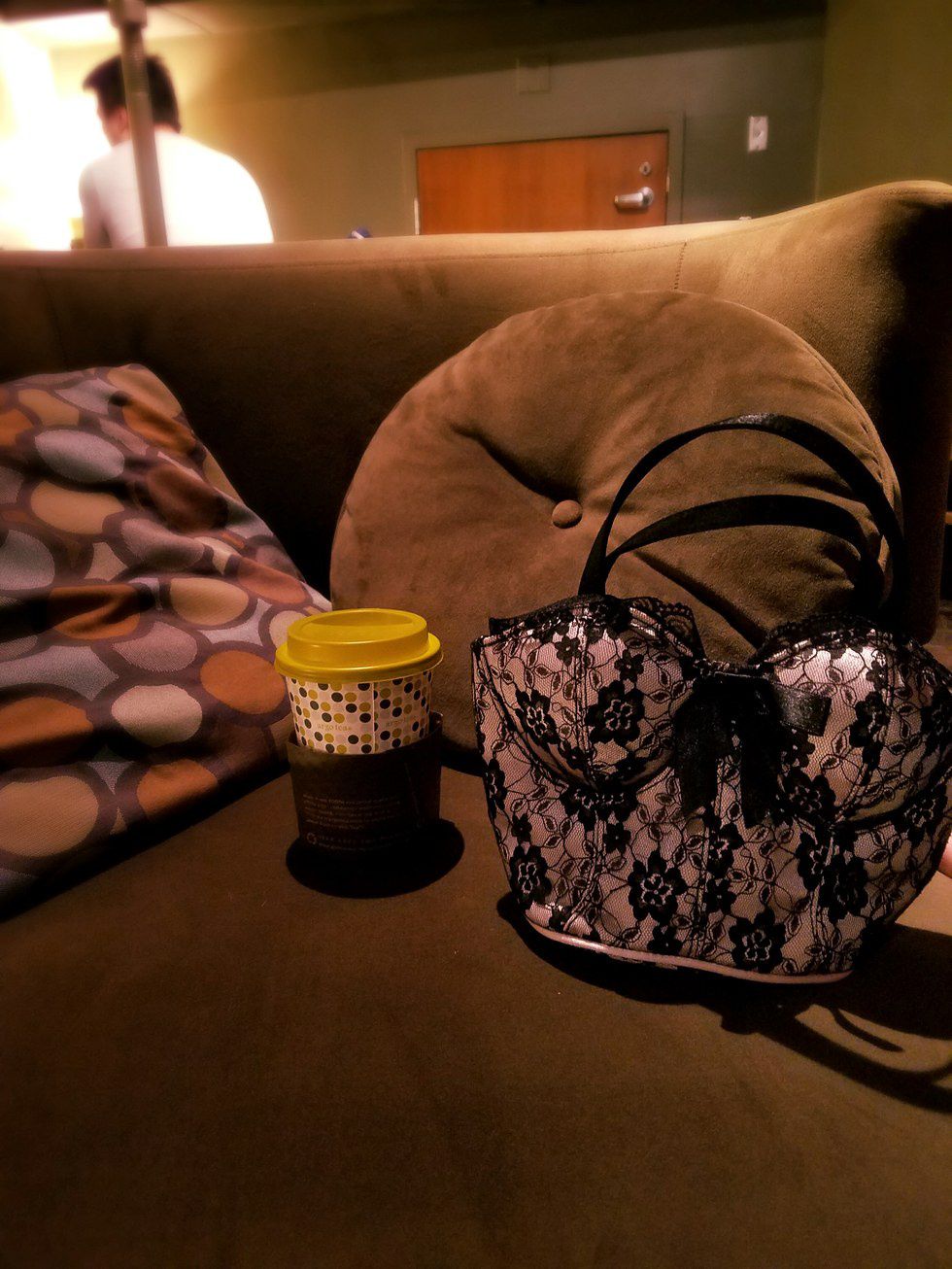 The Bra Purse takes a break with tea at Argo, a place that sells tea.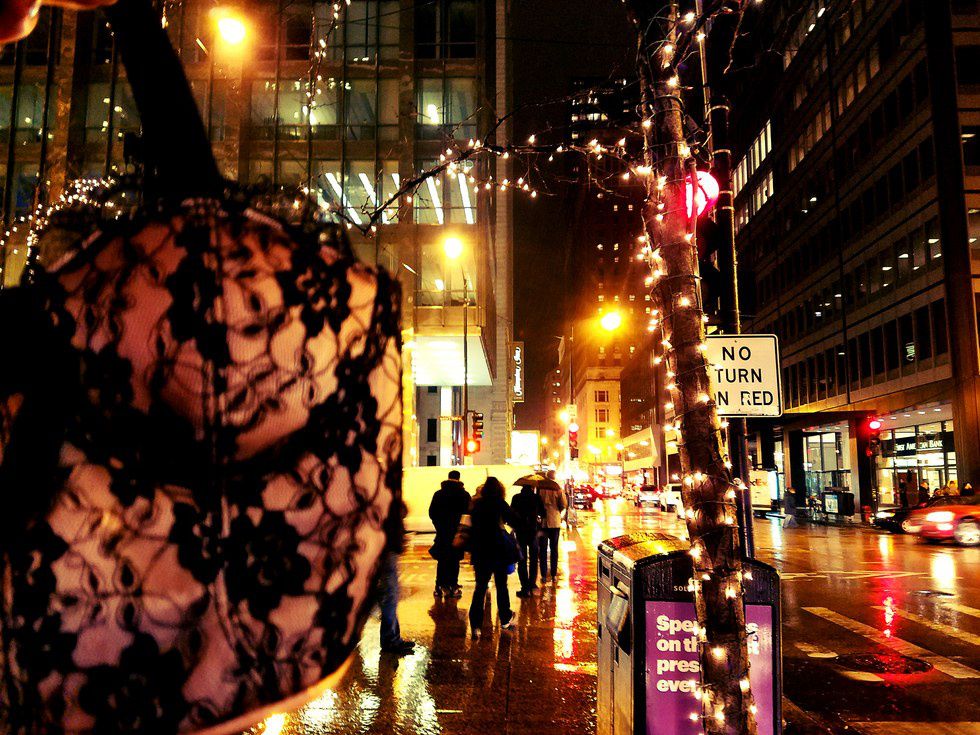 An ethereal filter can make the city, and your lingerie purse, look like a winter wonderland.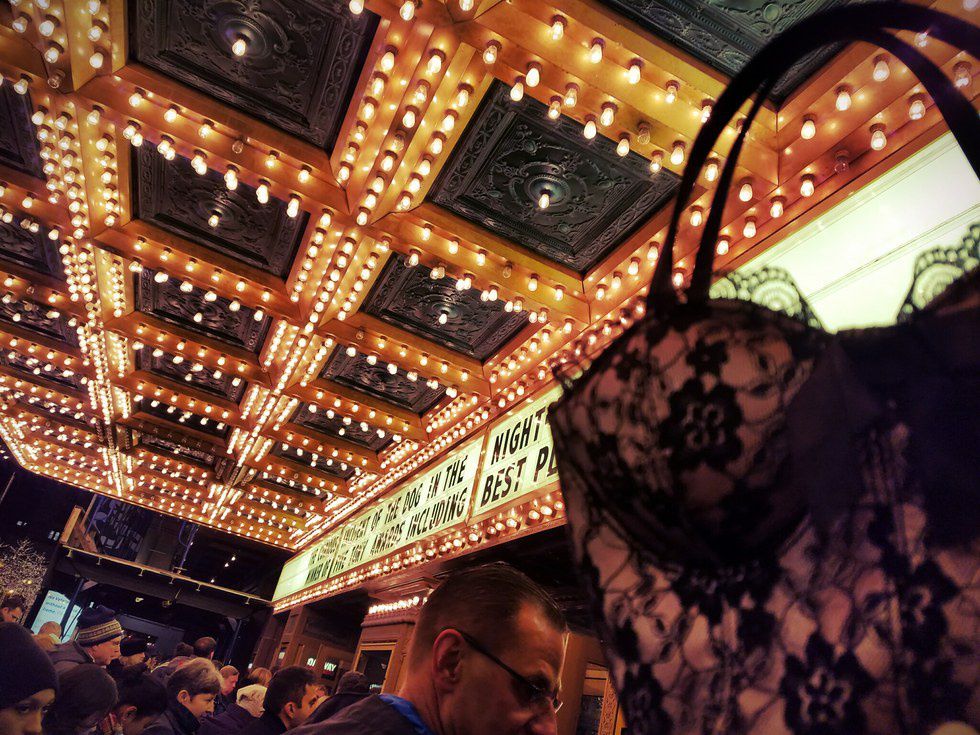 Ready for an *intimate* performance of the Tony-award-winning adaptation of "The Curious Incident of the Dog in the Night-Time."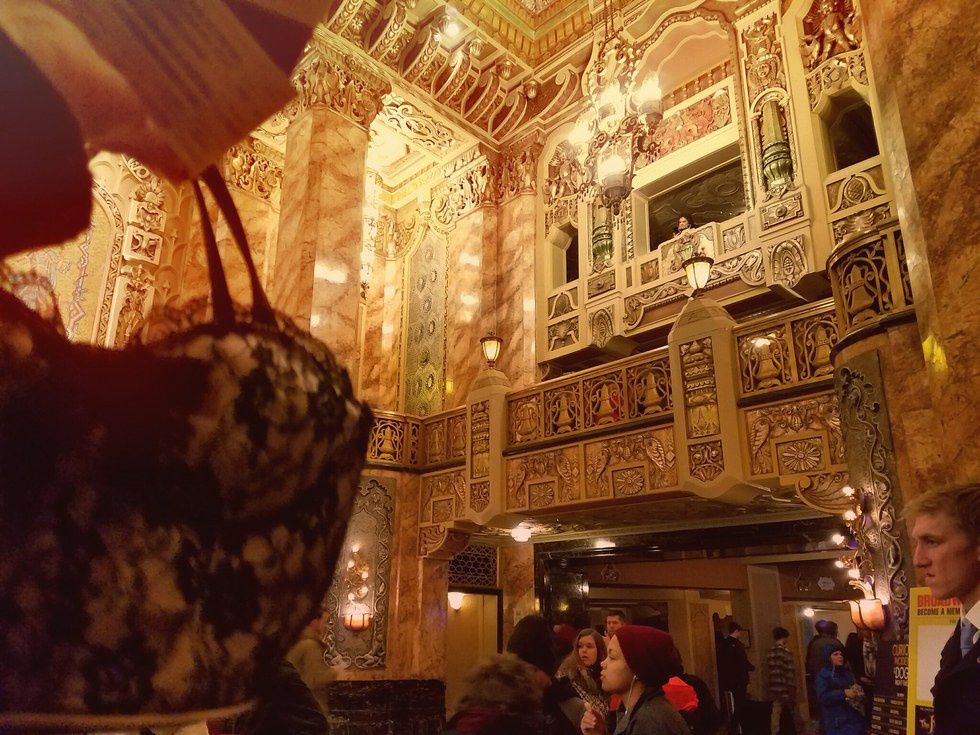 The Oriental Theater is one of the crowning gems of Jazz Age Chicago and a perfect place to soak up some flapper glam.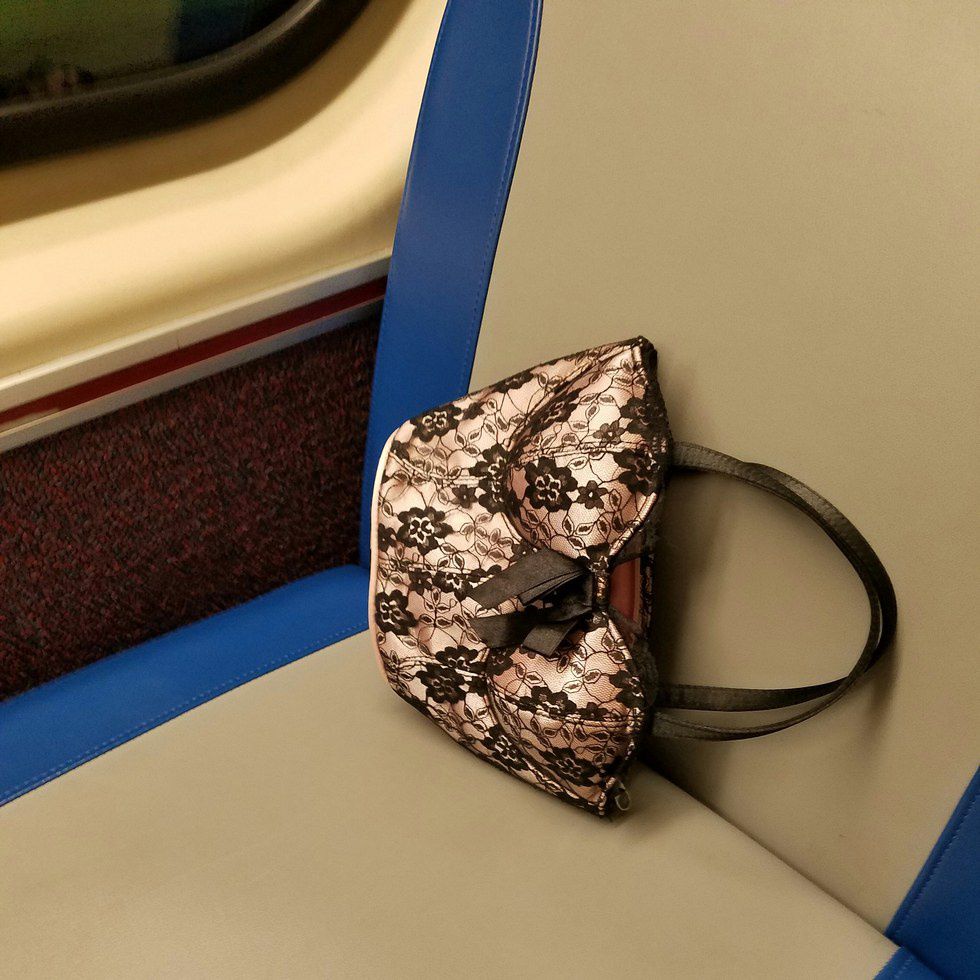 #nofilter: then crash on the train home, you bad bitch living your life to the fullest!